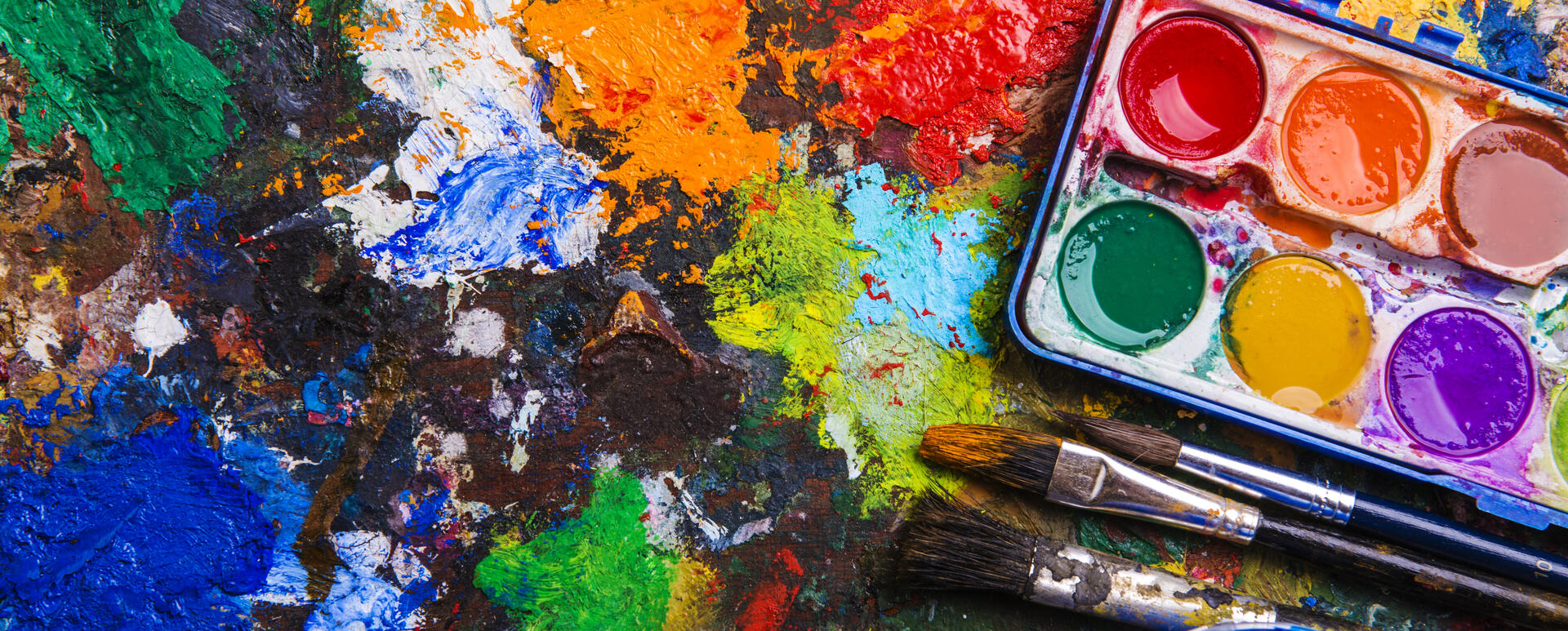 Five seconds – that's how much time, as the research shows, we have to interest the user with our website and make them stay with us for longer. Even if we'd argue that good content is the most important thing, this type of data shows that the appearance and overall presentation of the page play an equally, if not more important role. In this article, we'll show you which free themes are worth choosing to make your Drupal website look attractive.
Drupal themes – general information
Drupal developers are definitely aware of the role of appearance because they provide us with tools for creating complex and modern website designs, and above all – the ability to share them with others. What are these themes? Simply put, a theme is responsible for how our page looks like, using HTML, CSS, JS, and many, many more.
What makes Drupal stand out among other frameworks is the fact that we have a default theme available from the start and working on our own one largely consists of overwriting the existing elements. Creating your own theme? Yes, as programmers we are free to create our own themes and even share them with others (whether for a fee or free of charge). By following the appropriate structure of files and directories, with the use of themes, we are able to:
change the layout, typography, and colors on one or more pages,
rebuild the HTML structure of literally everything,
enrich the page with JS scripts, improving the user experience.
Sounds cool, right? The only question is, what to do when you lack technical knowledge? This is where the aforementioned theme sharing comes in. Themes largely work similarly to Drupal modules, so having a link to one of these or an archive, we can install and set our default theme from the UI level.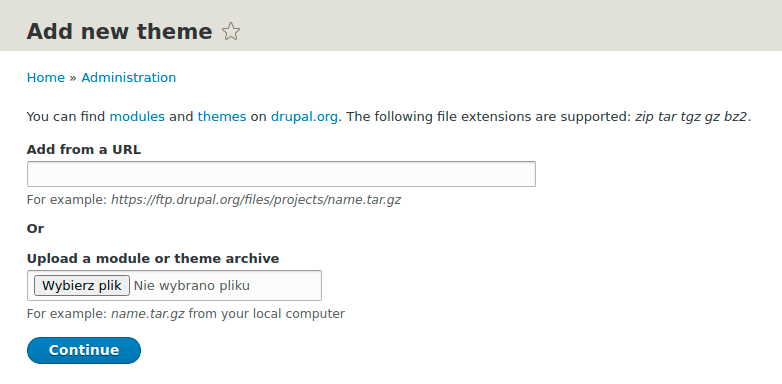 Free or paid themes?
We can find themes both created as part of a hobby, as well as those behind which there are large and experienced companies. The themes can be divided into two main categories: free and premium (paid). What's the difference between them? It depends primarily on the creator. A premium version often may offer more extensive theme customization options from the UI level, but this isn't a rule – in fact, there are no rules here at all. It's the creator who decides about the possible cost of a theme, and its real value is validated by the number of downloads and the opinions of the users.
As you might have guessed, there are tons of free and premium Drupal themes on the web, ready to be downloaded and used right after the installation. We'll show you some of our favourite free themes to prove that not having a budget is no excuse for not having a neat and tidy-looking page.
Best free Drupal themes
How to look for such themes? The simplest answer here is to just enter the phrase "free Drupal themes", which should return many popular and recommendable aggregators of this type of content. Some examples of such pages are:
as well as the already linked Drupal.org.
Now let's move on to analyzing specific examples of themes and presenting the advantages of using ready-made themes.
YG Magazine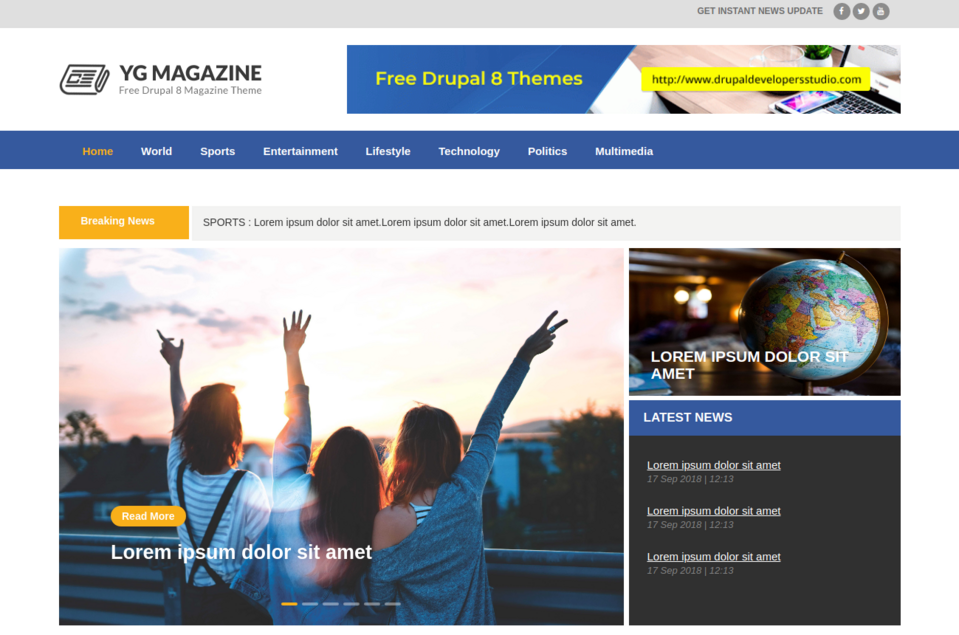 Drupal version: 8/9
Link for downloading the theme: YG Magazine
It's a theme created using Bootstrap version 3.0. YG Magazine is perfect for pages containing news, magazines and periodicals. It has the necessary elements for this purpose – such as a news feed (gathering both the latest and promoted content).
YG Hotel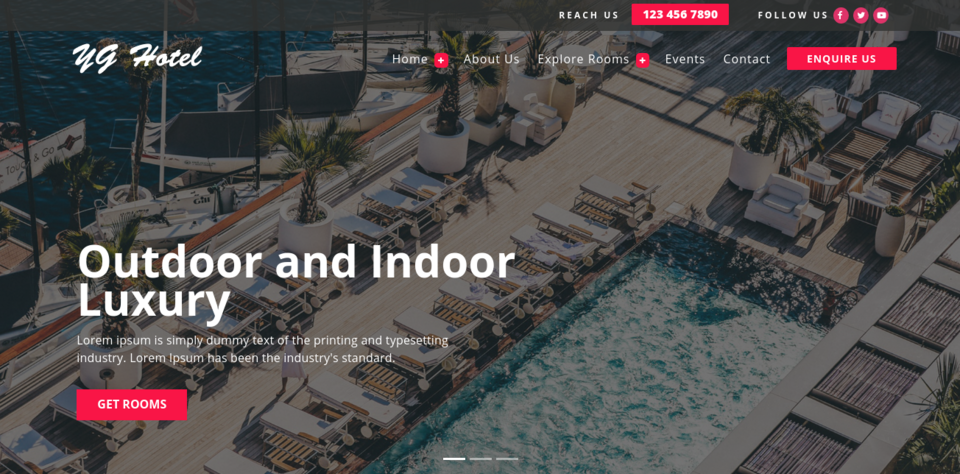 Drupal version: 8/9
Link for downloading the theme: YG Hotel
This theme was made using Bootstrap version 4.0. As the name of the theme and its creators define it, it was created for the needs of pages dedicated to hotels. In my opinion, however, its modern and simple design makes it also suitable for any product page.
Business Theme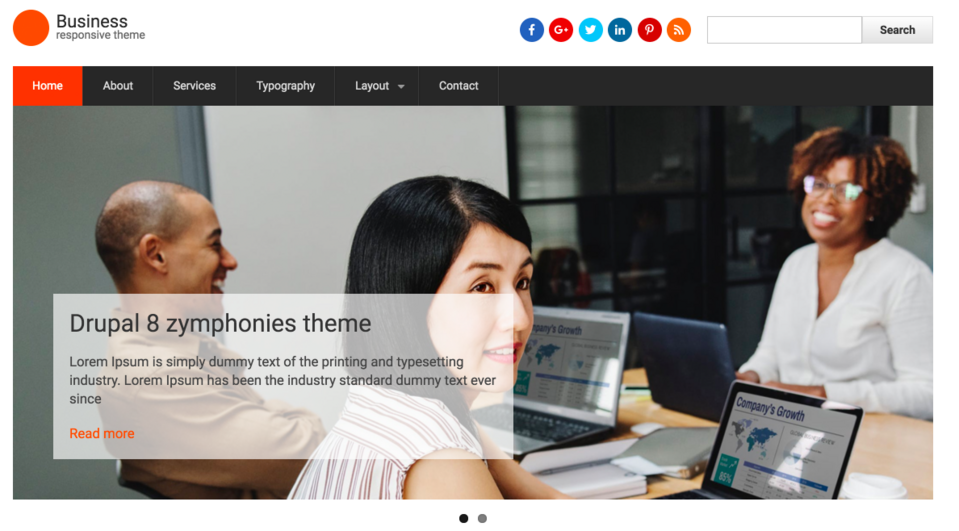 Drupal version: 8/9
Link for downloading the theme: Business Theme
A lightweight and modern theme, designed to be used on business card websites. Responsiveness and minimalism are very popular terms in contemporary design, and the creators of this Drupal theme were also guided by these categories.
One Page Theme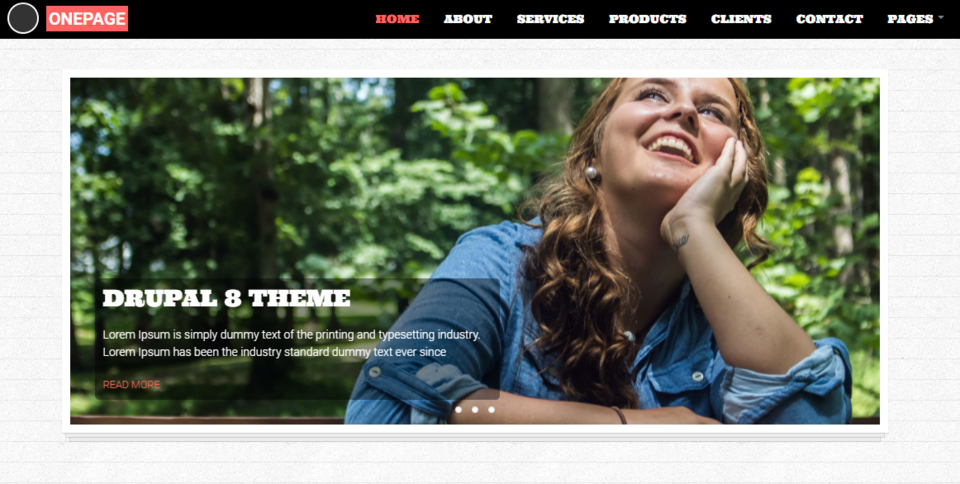 Drupal version: 8
Link for downloading the theme: One Page
Created by the experts from Zymphonies, the theme shows their craftsmanship in creating delicate, readable and above all – functional designs. Many customization options, access to hundreds of icons using Font Awesome and being based on Bootstrap 3 are just a few features that allow us to spread our wings by creating, for example, a home page of our organization.
School Theme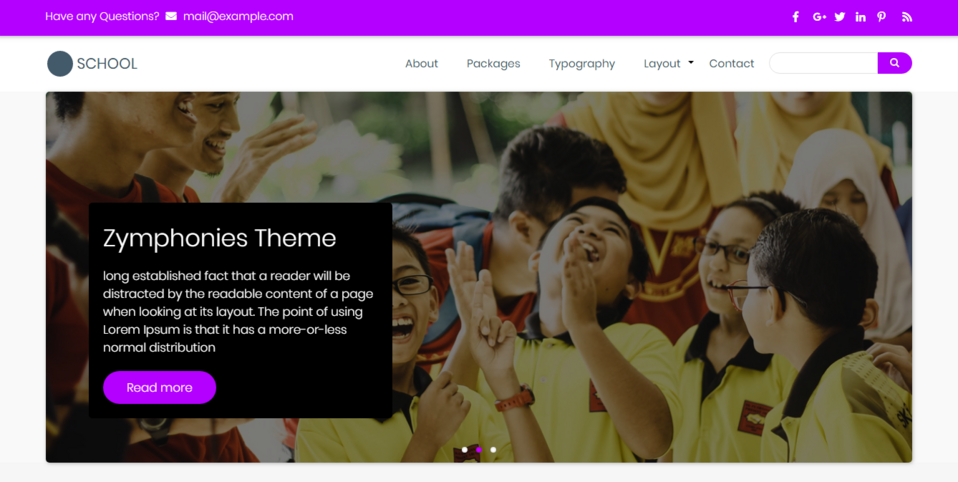 Drupal version: 8
Link for downloading the theme: School Theme
Another proposition from Zymphonies contains all that is good about the previous theme. The difference, however, is that the School Theme focuses primarily on the pages dedicated to educational institutions. A modern and eye-catching design is combined here with the professionalism and seriousness of educational content.
Restaurant Theme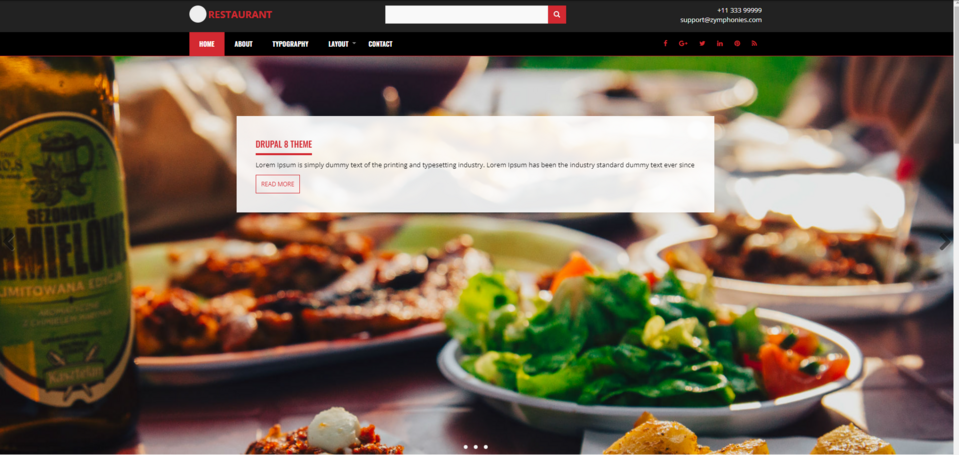 Drupal version: 8
Link for downloading the theme: Restaurant Theme
The name itself reveals the use for the theme – it's perfect for any gastronomy-related page. The theme provides all the elements needed for this type of website, along with a responsive slider and the ability to easily create price lists.
Profile Theme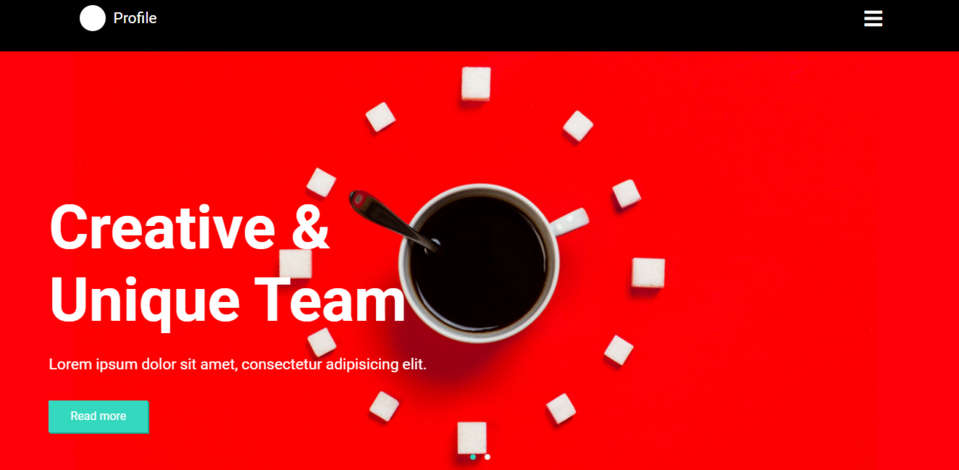 Drupal version: 8
Link for downloading the theme: Profile Theme
A theme designed for developers, speakers or personal trainers who want to have their own online business card. It allows you to describe yourself in a clear and intelligible way while creating a kind of interactive digital CV. We recommend it to anyone who wants to get out of the shadows and start advertising their persona more widely in the digital world.
YG News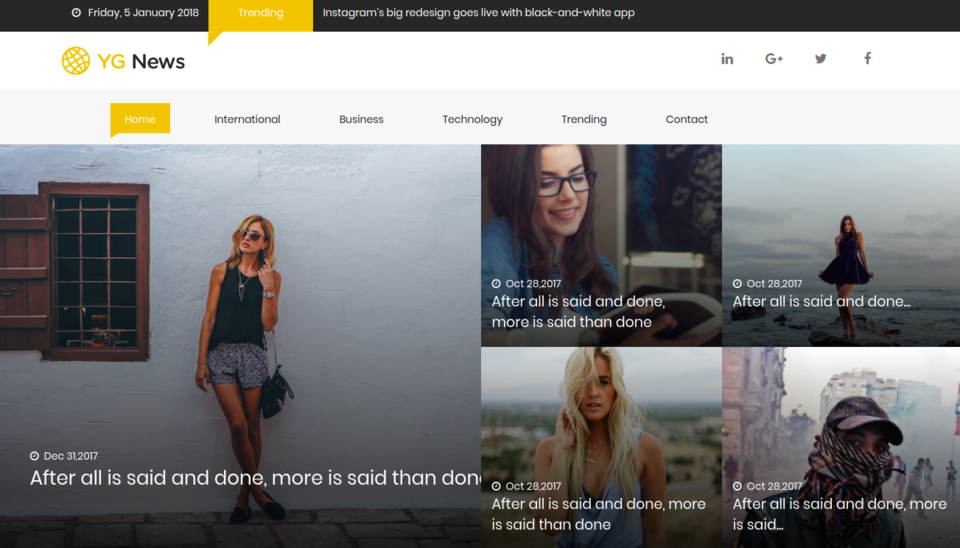 Drupal version: 8/9
Link for downloading the theme: YG News
Do you dream of a private news website? Or maybe you'd like to create a blog and share your thoughts with the whole world? The YG News skin will be perfect for these purposes, and probably for many other applications. Newsfeed or trending content is just a start for the possibilities offered by this theme. It was created using Bootstrap 4 and tailored to the needs of the screens of monitors and phones.
Free Drupal Commerce theme
Of course, Drupal isn't only about business card pages or news aggregators. Let's not forget about the very popular Drupal Commerce framework, which turns our page into a fully-fledged online store. When creating such a website, it's worth remembering that most of the themes mentioned above weren't created with Commerce in mind, and in this case, we have to look for a theme tailor-made just for this solution. Fortunately, the Drupal community hasn't been idle here, and on the web, we can find hundreds, if not thousands, of available themes ready to use. Here are some examples of these.
SShop
Drupal version: 8/9
Link for downloading the theme: SShop
A simple and elegant theme that supports e-commerce with a modern and responsive design. It'll be perfect for various online stores. Made with Bootstrap, it also offers a responsive slider and the ability to add icons using Font Awesome Icons.
eStore
Drupal version: 8/9
Link for downloading the theme: eStore
An easy-to-install Drupal Commerce theme that is tailored to sell various types of goods. It takes full advantage of the benefits of modern design and technological solutions such as: Bootstrap or Font Awesome. The theme is fully responsive, offering the same experience on the screens of computers and phones.
Theme modification
We've already selected a Drupal theme and installed it, but there's still something we'd like to change? There are two paths to take here:
We modify the code to our needs. We're not limited by anything here. Having access to the files, we're able to change literally everything. From the colours to the structure of the website. However, at least basic, and in the case of a major reconstruction – medium or even broad technical knowledge will be required here. Overwriting and reworking the existing templates in this way is like endless fun, allowing us to spread the wings of our imagination. By using some tricks in creating a theme, we're able to implement the most complex visions of our graphic designers.
We use modifications provided by the developers. In this case, we're at the mercy of the authors of the theme. When creating their theme, the developers have the option of "sharing" in the UI a configuration that may include everything: from changing the colours and some elements to choosing the entire page structure. Unfortunately, in this case, we have no control over what and how many configuration options will be available in the theme we downloaded. It all depends on the creator and their approach to flexibility and modifiability of their project.
Custom Drupal themes
What if none of the solutions listed here meet our or the client's requirements? We're not restricted in any way, so – while adhering to the Drupal standards and guidelines, as well as having extensive knowledge and technical experience – we're able to create any theme tailored to our needs. This is by far the most time-consuming solution, but it gives us full control over the creation of every – even the smallest – element of our website. Creating certain parts from scratch can often turn out to be even easier than rebuilding the elements of themes made by other developers.
How do we create Drupal themes at Droptica? The most important thing here is to listen to our client's needs, what they care about and what inspirations seem to best reflect their idea. After initial talks, our graphic designers are able to prepare the first designs of all elements of the page, and then – after a series of improvements and conversations with the client – prepare the final design of the page. In the next step, the technical team writes out specific tasks and determines the range of tools and technologies necessary to create a high-quality end product. At this stage, the most important decisions are made – such as the use of additional libraries or tools to create the code of the highest quality. Then the team of our Drupal developers assigned to the task takes care of the page creation, ensuring that the coding standards in this CMS are maintained and making the primary goal to write the code of the best quality that is verified later by other team members. This approach makes our project simple and clear, and at the same time – susceptible to possible changes and extensions.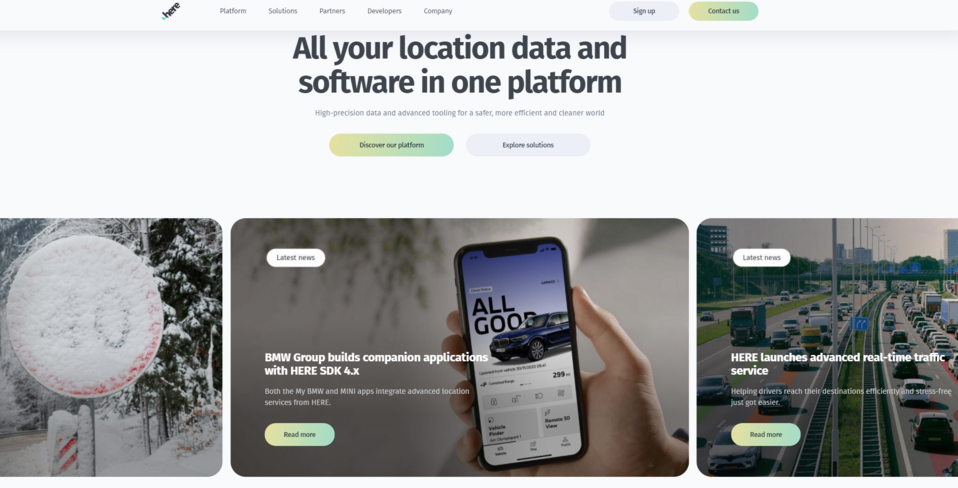 Custom Drupal theme we created for Here.com
Sounds complicated? And what if I said that you can do some of these things by yourself, even with zero knowledge of modern programming? Droopler is a Drupal distribution that allows us to overcome the gaps in our technical knowledge. This tool provides us with many page configuration elements and ready-to-use components. Do you need a banner, a slider, or maybe a section with sponsor logos? Nothing easier! With a few clicks, we're able to create a website with a theme that suits our needs.