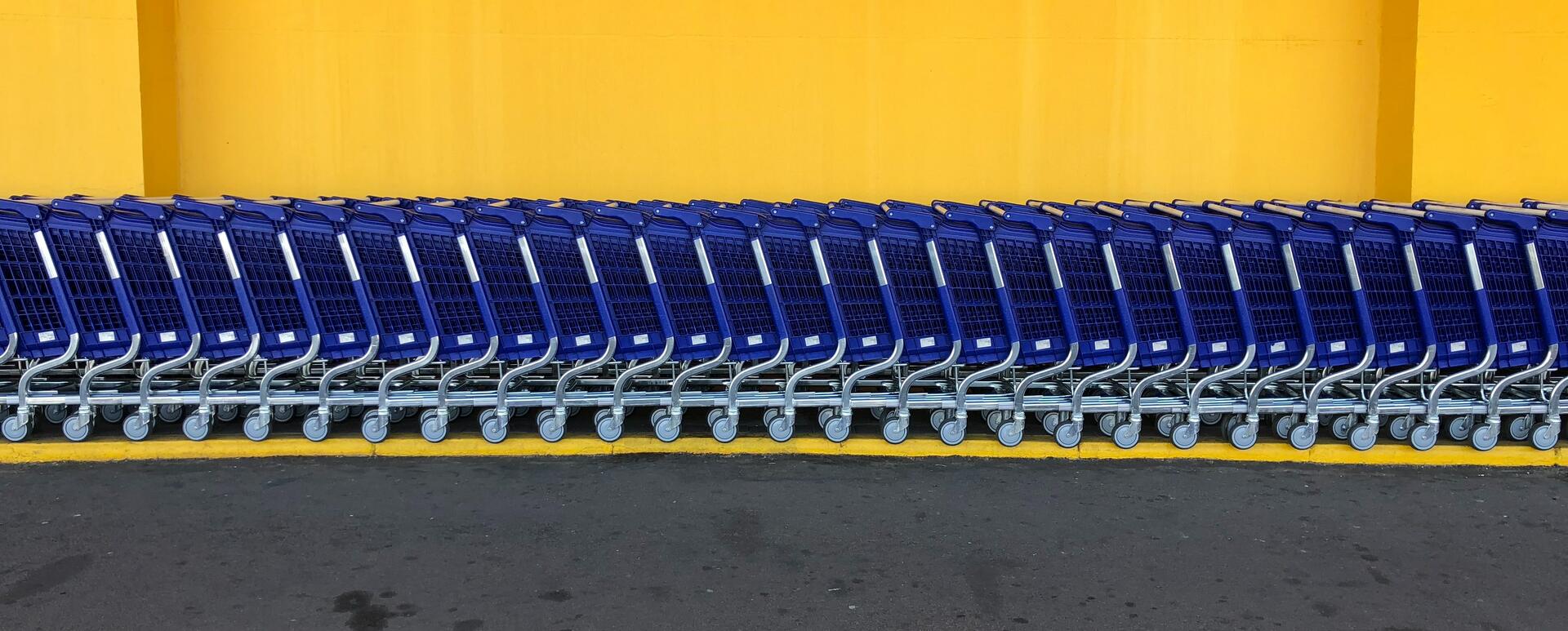 E-commerce is growing really fast. Practically all companies are looking at how to offer their products on-line. Many, after some success, are looking to re-platform to more robust and modern solutions. When choosing a new software package for the futureproof online presence, many are considering Drupal with its Drupal Commerce extension. And rightly so. Drupal Commerce is a robust solid solution which gives companies an edge over the competition. Here is why.
1. Drupal is fully open source
Many of the other software packages offer an open-sourced community version but then retain important features hidden behind the Enterprise licence. Drupal, on the other hand,  is a fully open-source solution. 
All Drupal modules and features are published and available to everyone. The very vibrant community created and maintains a multitude of extensions (modules) which allow companies to build massive, complex and custom websites without ever having to pay a single licence fee. 
Overall, there are over 9.000 of contributed modules which work with the latest version (8+) of Drupal, offering a wide array of functionalities for almost any use case. 
Of course, the modules are just a start. Because Drupal is open, it can be extended and adapted by any developer without any need for permission or licence. Thanks to that, there are hundreds of thousands of Drupal experts around the world who can work on your Drupal Commerce project.
2. Drupal is very popular
If you choose Drupal, you will be building your e-commerce on a robust, well tested and mature platform. Drupal is on the market for over 10 years and there is over one million websites built on Drupal. It is extremely popular and thanks to it, it has a massive supporting community which creates additional modules and maintains its ecosystem.
Drupal Commerce is also a tried and tested solution. Over 50.000 stores are built on Drupal Commerce and the latest version of the module already has 12.000 installations. Thanks to such a large user base, there are hundreds of extensions written specifically for commerce, which add additional functionalities and integrate it with various services and payment gateways (For example there are over 100 payment gateways integrated with Drupal Commerce) https://docs.drupalcommerce.org/commerce2/developer-guide/payments/available-gateway
3. Great access to support
Apart from being free to use, open source also brings one more very important benefit. There are thousands of agencies big and small which are experienced with Drupal. The Drupal marketplace lists over 1000 of those and this is just really the tip of the iceberg. We do not hide satisfaction that our Drupal agency belongs and participates actively in this community.
Thanks to such wide adoption, you will always be able to find a vendor of the size, location and speciality required for your project. Also, you will never be limited to just one vendor. You can choose and change to get the exact service you require. Some of the heaviest Drupal users often work with several Drupal agencies at the same time, which gives them an opportunity to compare and choose the best partners.
4. Multiple features ready out of the box
Drupal Commerce out of the box provides multiple features required by online shops. 
Multiple currencies 
Multilanguage support
Product variations with attributes - absolutely (we wrote an article about it)
Various Order types with custom workflows
Tax calculations and handling (including VAT and US sales taxes)
Multiple stores
Stock management
Coupons or discounts
Many more features are available out of the box and some as free modules provided by the community.
5. Drupal is very secure
Since the beginning of the project, Drupal took security very seriously. In e-commerce, this is very important. Each store typically holds data of its customers with addresses. It very often also handles payments. Both of these make security paramount. 
Drupal's approach to security is two-fold. Firstly, the system itself is designed with security in mind. Secondly, Drupal has a dedicated security team which monitors it and contributed modules for potential security vulnerabilities and helps release security patches. Because of a transparent security release process, all websites can be ready to apply for security releases as soon as these get published not giving potential hacker any room for foul play.
Check out our article to learn more about why Drupal is the most secure CMS.
6. Drupal Commerce is very flexible
Drupal Commerce in its current form is a result of multiple approaches and trials to build a flexible e-commerce system. The feedback from the community and various commerce implementations allowed for the creation of an extremely flexible system which gives a lot out of the box. 
Whether you want to build a more standard online store or sell digital goods or build a subscription-based portal or a marketplace - Drupal Commerce will allow you to do each of these things. 
This flexibility also brings an added benefit of scaling. You can start small with your e-commerce and gradually grow it adding additional functionality and features to eventually create a large, custom e-commerce implementation giving you an edge on the competition.
7. Modern APIs
Drupal since version 8 is built to be easy to integrate with other services. With its robust RestAPIs it plays very well with other systems. Drupal Commerce offers an additional modules extending the REST to Drupal commerce:
Thanks to the above modules, Drupal Commerce can be easily extended with additional functionalities. It can also work within a larger ecosystem of tools, portals and mobile apps, which can all utilise its commerce capabilities.
If you think about adding a PWA to your store, Drupal will be a great choice. Thanks to the robust REST APIs Drupal works really well as headless cms. 
8. Robust e-commerce on a superb CMS
If you chose Drupal Commerce, you get not only an e-commerce package but a very powerful CMS which is used by many companies around the world. 
Thanks to this, you will be able to use one system to do content marketing and sales. By benefiting of our expertise in providing professional Drupal services, we know that there is no need to maintain 2 separate software packages just because you want to have a high-quality blog on your website or be able to build compelling landing pages. 
This allows you to build a better marketing engine for your store and it will also reduce costs (since you do not need to maintain 2 systems at the same time) and avoid the awkward division between a CMS and the Store which many brands continue to experience.
Summary
At Droptica we develop Drupal Commerce services due to the fact it is a growing and vibrant platform. Brands which build their e-commerce solutions on it have freedom to create what they wish while standing on the shoulders of a giant community of Drupal expert and years of experience of one of the most popular Open Source projects in the world.
The future is bright for Drupal Commerce!