Henry Schein provides valuable solutions to healthcare professionals around the world.
The company's services reach dental and medical practitioners. Powered by people and technologies, Henry Schein helps these specialists work more efficiently and deliver the highest quality care to their patients. This global distributor of medical supplies partners with various healthcare clinics and facilities.
Henry Schein planned to make it easier for dental offices and laboratories to access medical equipment offers. They've decided to create a convenient online platform connecting buyers with sellers for markets in different countries.
The client had a precise project scope and needed an experienced software development company to help them build a B2B marketplace solution from the ground up. That is when Droptica joined the project.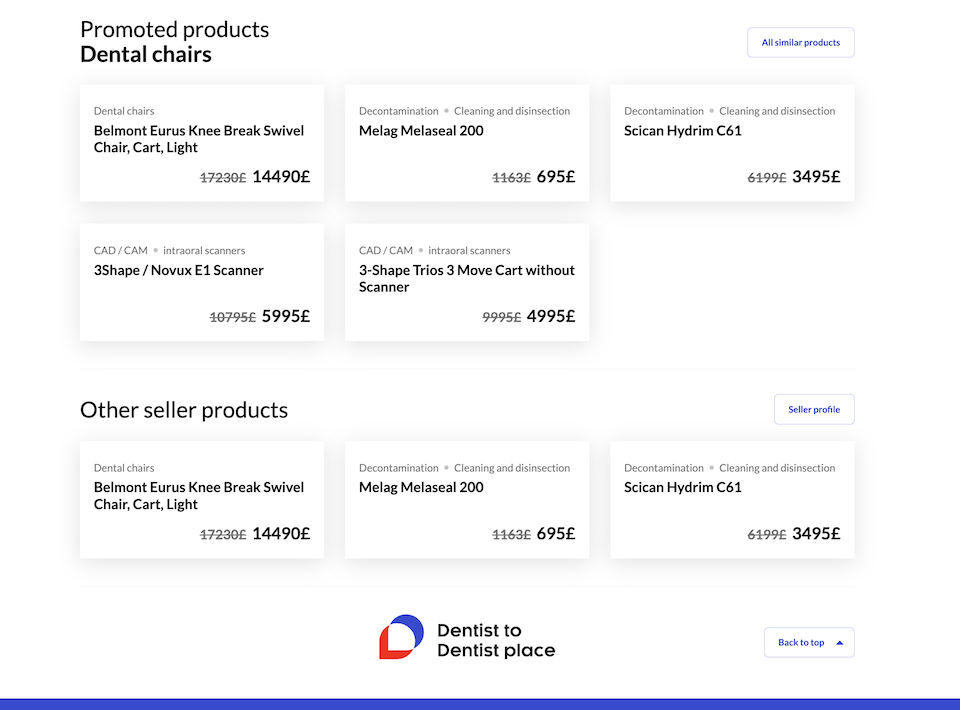 Examples of delivered Drupal marketplace features
Henry Schein's opinion about the project
Droptica has been our partner for the entire project, and we're happy to have chosen them to support us on this initiative. Their expertise has proven crucial for the success we're seeing and for future improvements as well. They are well organized, fun to work with, responsive to our questions, and are able to challenge our requests to make the plans even better. I look forward to the next stages and to continue with the partnership with Droptica.

Fernando Dias,
Director, Henry Schein
Dentist to Dentist place - website live
Create B2B marketplace with us!