Our AI services
Our core strengths lie in generative AI, chatbots, and custom AI product development. With a blend of seasoned experience and a passion for innovation, we're committed to turning your aspirations into tangible, AI-driven solutions.
Why choose Droptica for AI development services?
When it comes to entrusting your AI aspirations to a partner, Droptica stands out as the epitome of expertise, innovation, and commitment. Here's what makes us your ultimate choice:
Decade-long legacy
With over 10 years in software development, we've been at the forefront of technological evolution. Our rich experience guarantees that your projects benefit from tried-and-true methodologies infused with cutting-edge innovations.
Team of experts
Boasting a formidable team of over 80 software development specialists, we combine diverse skills and in-depth knowledge to tackle AI challenges of any scale and complexity.
Client-centric approach
Every project is unique, and so is our approach. Tailored solutions, bespoke designs, and client-centric strategies ensure that your AI vision is realized just the way you envisioned.
Quality assurance
Our commitment to quality is unwavering. Rigorous testing, continuous feedback loops, and adherence to global best practices guarantee that your AI solutions are robust, reliable, and ready for the real world.
Holistic service spectrum
From initial consultation and ideation to post-launch support and optimizations, our AI development services cover every facet of the Artificial Inteligence journey. With Droptica, you get an all-encompassing AI partner.
Innovation at core
Staying updated with the latest in AI is not just our practice - it's our passion. Leveraging state-of-the-art tools, techniques, and trends, we ensure your solutions are always a step ahead.
Transparent communication
Clarity, openness, and timely communication form the foundation of our partnerships. Regular updates, clear milestones, and open channels keep you in the loop.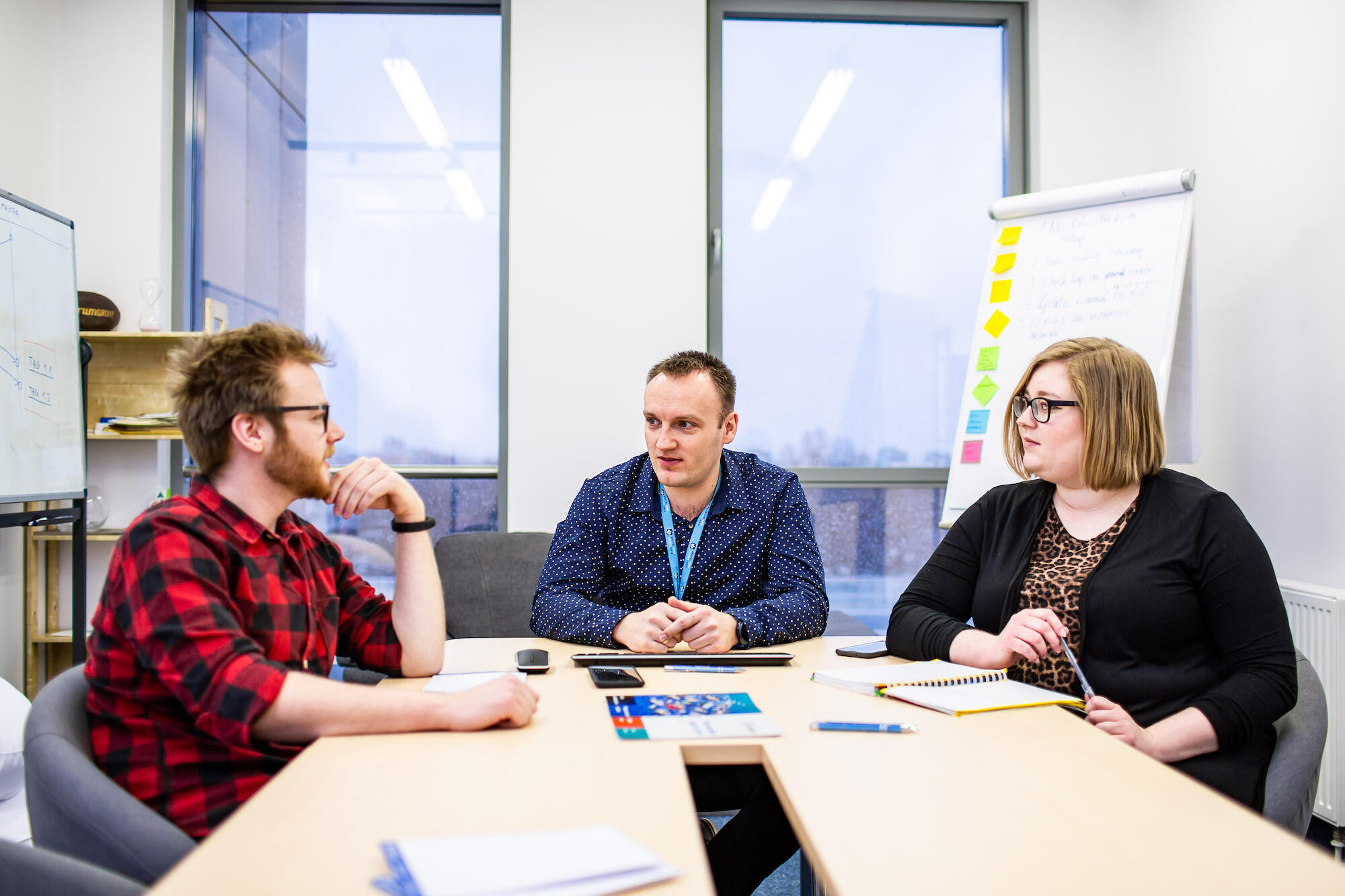 Unlock AI's potential with Droptica
Ready to transform your business with intelligent solutions? Partner with the best. Jump into a future powered by AI with Droptica guiding every step.