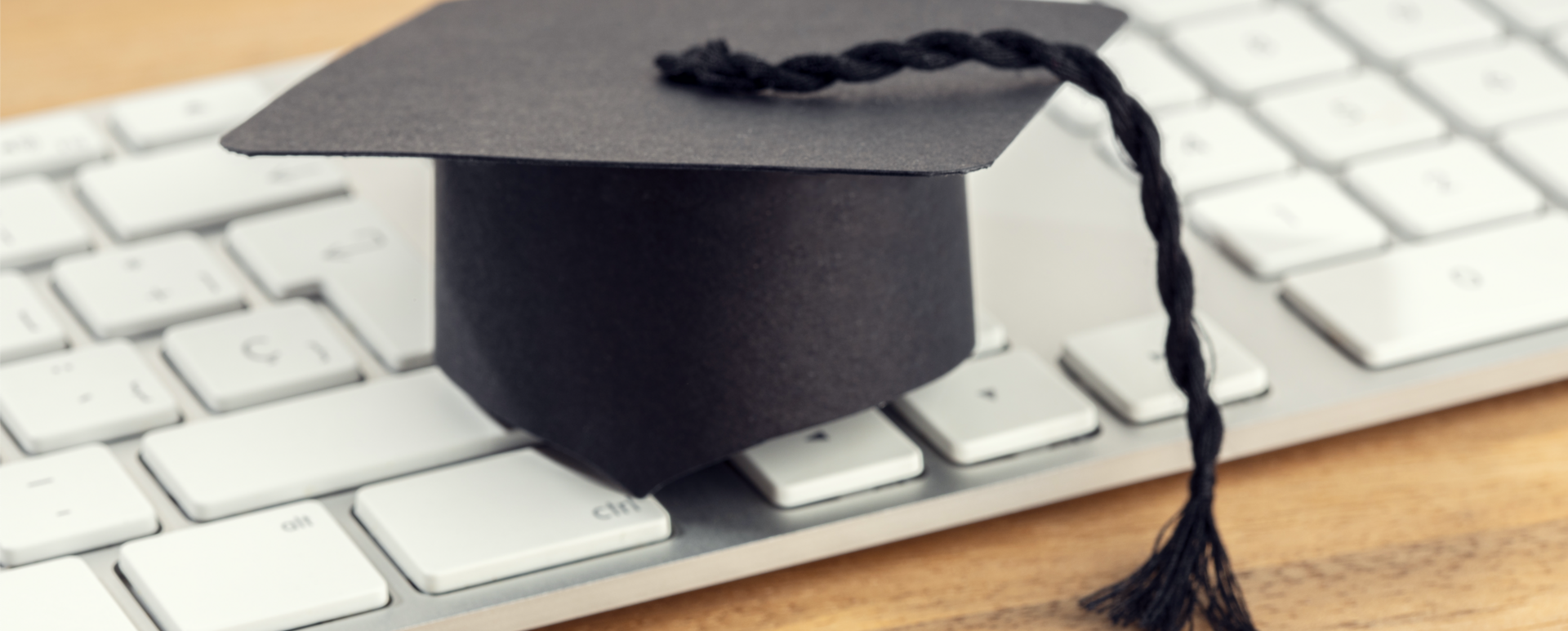 12 Interesting Sessions During Mautic Conference Global
Are you interested in marketing automation? Do you want to use its opportunities for your business? If so, you shouldn't miss the Mautic Conference Global, an event dedicated to Mautic, which is one of the best tools for automation of marketing activities.
Online conference
The event, which will take place on June 16-17, will be fully online. During the conference, there'll be an opportunity to learn more about Mautic, establish contacts with people using this tool, and meet other companies from its universe.
In this text, we'll present the sessions that caught our attention. They are divided into thematic blocks, so you can choose what interests you the most.
Developing with Mautic
During this year's edition, this segment will feature many interesting sessions, among which the issues related to integration and adapting the tool to individual needs are most common. You can find the full list of topics here, and you can see our recommendations below.
Building Enterprise Integrations using Mautic Integration Bundle
From this session, you'll learn how to configure plugins to take advantage of the integration pack. In addition, you'll gain knowledge on the correct synchronisation of data with external systems, effective implementation of segmentation, authentication management, as well as implementation of a query builder and filters.
The presentation will be given by Mohit Aghera, a Technical Architect specialising in PHP frameworks and Drupal. He is an active member of both Drupal's and Mautic's open source community.
Mautic Integration Using Webhooks
Integrating Mautic with transactional or e-commerce systems is common. Reacting to the events taking place outside of this tool allows for better contact with the audience. Hikaru Maruyama from Acquia will tell more about this topic. On a daily basis, Hikaru is responsible for technical translations and localisation of website content.
How to Create a Custom Plugin in Mautic
The Mautic plugins provide the ability to update and extend this marketing automation platform. For many years, they've been an issue discussed by developers. The speaker will share his experience on creating a custom plugin to replace an existing file and ensure a safe update.
Avinash Dalvi, a software engineer who has been working on building solutions that support marketing automation for over 11 years, invites you to the session. In addition to experience in PHP, he also has a working knowledge of Python, AWS and Angular.
Scaling and optimising Mautic
Without the proper implementation, marketing automation may not bring the expected results and turn out to be too expensive. Therefore, it's worth preparing well for the implementation and assessing its effects. You can find the list of sessions in this segment of the conference here, and below are the presentations that caught our attention.
Six hands-on & practical Tips for a Successful Marketing Automation Implementation
The speakers from Dropsolid say that marketing automation is as good as the implementation, process and commitment behind it. They'll share the 6 most important tips on how to avoid the pitfalls in implementing automation in a company. The session will be hosted by:
Helena Pynte - an experienced digital marketing strategist,
Els Knevels - a content manager passionate about content creation and graphic design,
Leen Penders - a head of marketing, who will hold one more session during MautiCon, devoted to using Mautic in a multi-channel customer experience.
Ideas to audit implementation using the Mautic REST API
During this session, Prasanna Kulkarni, a web analytics and automation manager at Acquia, will talk about different cases of using an audit employing the REST API. You'll learn, for example, how to correctly define the default values of form fields to be sure that the implementation of UTMs into Mautic will work without any problems. The speaker will also say what to do to fix any errors in the forms automatically thanks to the REST API.
Marketing Strategy
The above session about REST API is also part of the conference section dedicated to marketing strategy. As part of this path, it's also worth highlighting two other presentations.
Successful product development and marketing - this is how you use Mautic from day one
Using marketing automation at an early stage of a product development process allows you to better understand the expectations of the target group regarding this product, as well as to develop optimal solutions. This is how the "day one" from the title is seen by the speaker, Dirk Spannaus. During the session, he'll present product development phases and examples from the projects where Mautic is used for product development specifically. Dirk is the founder and CEO of twentyZen - a digital agency where Mautic is used on a daily basis.
Lead Scoring (Points) Best Practices in Mautic
From this session you'll learn everything about assigning point values, lowering or resetting scores, alerts, and sales tasks. If you use points or consider using them in Mautic, this presentation is a must. A well-structured lead scoring programme is a great way to generate more of them. The session will be held by Steve Robinson, the founder and CEO of Brilliant Metrics.
Marketing Automation Best Practises
When it comes to the sessions forming this part of the conference, there's also a lot to choose from. Let's take a look at the two topics we've selected.
The slow death of cookies, and what it means for Mautic
Privacy is becoming more and more important, and basic methods of tracking users on pages aren't always effective. Other targeting and personalisation methods are becoming more common. Is the predicted end of cookies good or bad news for Mautic? This and other questions during the session will be answered by Ekke Guembel, a Community Team Lead at Mautic Open Source Marketing Automation.
Open & Personalized User Journeys with Mautic, Drupal & Apache Unomi in a GDPR era
Personalisation increases engagement. The user feels understood as long as everything is held with full trust and consent. Nick Veenhof, the CTO of Dropsolid, will explain how Drupal, Mautic, and Apache Unomi can be viewed as a Digital Experience platform without transferring data to third-party software providers.
If you are interested in personalising the user experience, but in line with the provisions of the GDPR, you shouldn't miss this session.
Open Source
When talking about Mautic, it's impossible not to mention the open source-related issues. These topics are also on the agenda of this year's event.
Fireside Chat: Funding and Sustainability in Open Source projects
How can open source projects foster the spirit of volunteering while ensuring that individuals and organisations support projects in a sustainable manner? Should open source research new economic models? Dries Buytaert, the Drupal project leader and Ruth Cheesley, the Mautic project leader, will seek answers to these questions.
Effective Documentation: The Key to Open Source Growth
Providing effective documentation can build a community. During his presentation, Bolaji Ayodeji will show several documentation strategies that will allow for creating good, up-to-date, and useful documentation.
Using Mautic with E-commerce
As part of the e-commerce path, we recommend the presentation Today, Tomorrow, & Beyond: The Future of Mautic and Acquia's New CX. In 2019, Acquia made a commitment to support and develop the Mautic community. The Acquia representatives, Eric Fullerton – Lead Product Evangelist and Marnie Baxter – Campaign Operations Manager, will talk about how the company combined the Acquia marketing cloud with the Mautic technology. The goal of this step was to break free from an inflexible marketing automation system and enable sending better, more targeted messages.
Summary
If you don't have a ticket to Mautic Conference Global yet, we hope the sessions we recommend have encouraged you to attend the event. If you want to get to know the tool it concerns better, you can read about the possibilities of segmenting website visitors it contains. You can also find more information about the functionalities on our page about Mautic services.