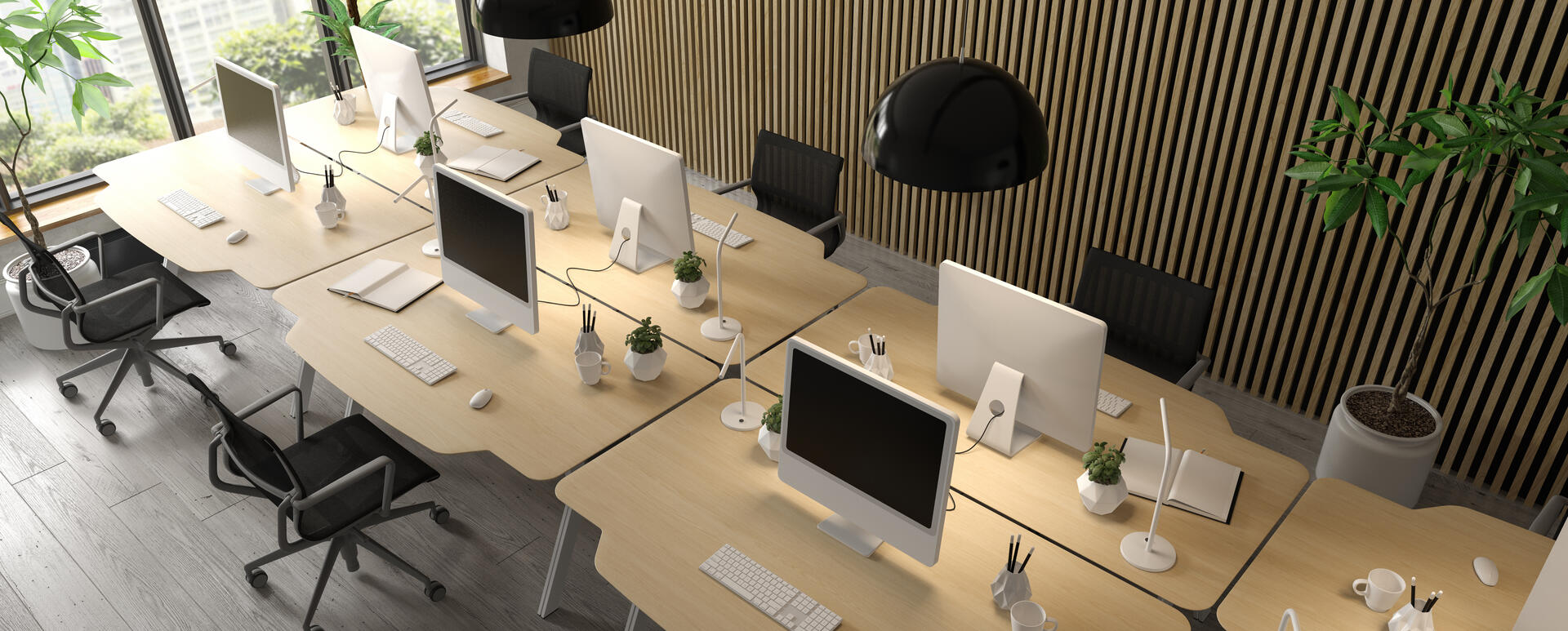 6 Ways to Improve the Productivity of the Editors Publishing Content in CMSs
Managing content on a corporate website or a blog can be time-consuming. Having a functional tool to edit and publish texts quickly allows an editor to save a lot of time and frustration, and also – to do their job more efficiently. If you are wondering whether you could make it easier for your content specialist to carry out their daily tasks, you should definitely read our article. Find out what functionalities you should add to your CMS.
What CMS are you currently using in your company?
Almost every company has a CMS (Content Management System), thanks to which it manages the content on its website. CMS is a type of software that allows you to manage a website without knowing any programming languages. Sometimes, however, the first decision on choosing this system is made based on the advice of the first web developer who created our website.
When you start working with a new system, you cannot yet determine whether it will work well for you - it is a matter of experience and getting used to the interface. After some time, the awareness of the CMS user grows – this is the moment when it is worth considering whether the system you use actually meets your requirements.
How to make the editor's work with content in a CMS easier?
Every CMS is different. Some have very intuitive interfaces, but they do not provide so many options for formatting the entered content or operating the website from mobile devices. Below we provide the list of features that, in our opinion, have the greatest impact on the efficiency of the work of the editor who manages the content with this type of software.
The most important CMS features affecting the publisher's work efficiency
CMS responsiveness – the editor, must be able to manage content from mobile devices at any time freely. Why? The Internet does not forgive, and mistakes happen to everyone. Sometimes it is necessary to make corrections, post a news item, or delete content after leaving the office or while performing other duties. The responsiveness of a content management system allows your editor to react quickly. For example, Drupal has an administration panel that is adapted to mobile devices.
Good navigation – you need to update some content, you want to find a post to share, or are you looking for some data? Modern CMSs are equipped with accurate tools that allow you to search and filter content quickly. Do not waste time wandering around the published material. Search efficiently.
Tool for basic graphic elements editing built into a CMS – nowadays the activity of Internet users shows that the articles and teasers with interesting graphic elements in the right number have a greater chance of attracting the readers. Interestingly, many CMSs are not equipped with basic tools for editing graphic elements, which means that the editor must use the tools specially created for this purpose and waste time switching between applications and downloading the modified files. As part of Drupal consulting, we advise which modules to use (in this case – a graphic elements editing module). Do you need to crop a photo, resize it or add a watermark before publishing? You can do it without any problems using Drupal, right before publishing your entry.
Ability to add additional features to help adjust the text to the basic SEO requirements - keywords, meta title, meta description are just a few basic elements that allow you to optimise subpages and entries added to a company blog. Keep the SEO in mind! If you want to know more, check out the 10 SEO tips that will make Google love your Drupal-based website. Website visibility is very important.
Content-planning tools - some CMSs may be equipped with special tools for planning the posts' publication. Thanks to them, the editor will not have to publish the texts individually every day if there is a necessity for this. After editing the entries, all you have to do is schedule them for publication. Drupal is equipped with such a tool. You can schedule the automatic publication of selected content any day and at any time. Do you keep forgetting about publishing occasional posts (e.g., on the occasion of holidays)? With Drupal, you will get rid of this problem. You can also schedule posts to be published on holidays, or when you go on vacation - this way, you do not need to use your computer for the content to appear on the site.
Quick content-sharing in selected social media using buttons – today, most of the companies publish news and promote their articles not only on their websites but also on various social networks. The editor can share content even faster and easier thanks to the share buttons in their CMS.
CMS selection – why is Drupal worth choosing?
Drupal is one of the three most frequently used CMSs (next to WordPress and Joomla). Moreover, it is popular among companies that need custom publishing systems. It is considered to be the most flexible CMSs, which can be adapted to the needs of every business and editor, so it is often chosen not only by medium-sized but also large-sized companies, such as Here.com.
Drupal is an opensource system that can be used for free. Its flexibility allows for the introduction of many interesting modules that increase the functionality of the CMS. The Workflows and Content Moderation modules are good examples of this. They should be used whenever you want to make it easier for you to manage complex websites working on the development of which are many people: copywriters, graphics contributors, proofreaders and employees responsible for approving and publishing the text. Modules will also prove necessary where the content often needs to be updated - the editor will be able to save the edited (already existing text) as a draft until it is ready for publication, and then continue editing at any time, while the client visiting the website sees the previous version article before the editor publishes the draft.
There are many other useful features and tools that you can use to enrich your CMS, e.g., automatic tagging suggestions for posts, or choosing which articles are to be marked as related to the published content. This will surely save the editor's time and help to control better the direction of Internet user movement within your website! For modern companies, it is also extremely important to maintain a dialogue with other brands, clients, authors - editors willingly respond or share interesting content found on social networks. Ask us about the possibility of adding a Facebook or Twitter embedding function in blog entries.
Summary
Every business is different; every one of them has different needs. Choosing a solution with functionalities you do not care about (or not providing the ones that you want) is a waste of time and money. In our Drupal agency, we adapt Drupal's broad capabilities to the business goals you want to achieve. Feel free to contact us!