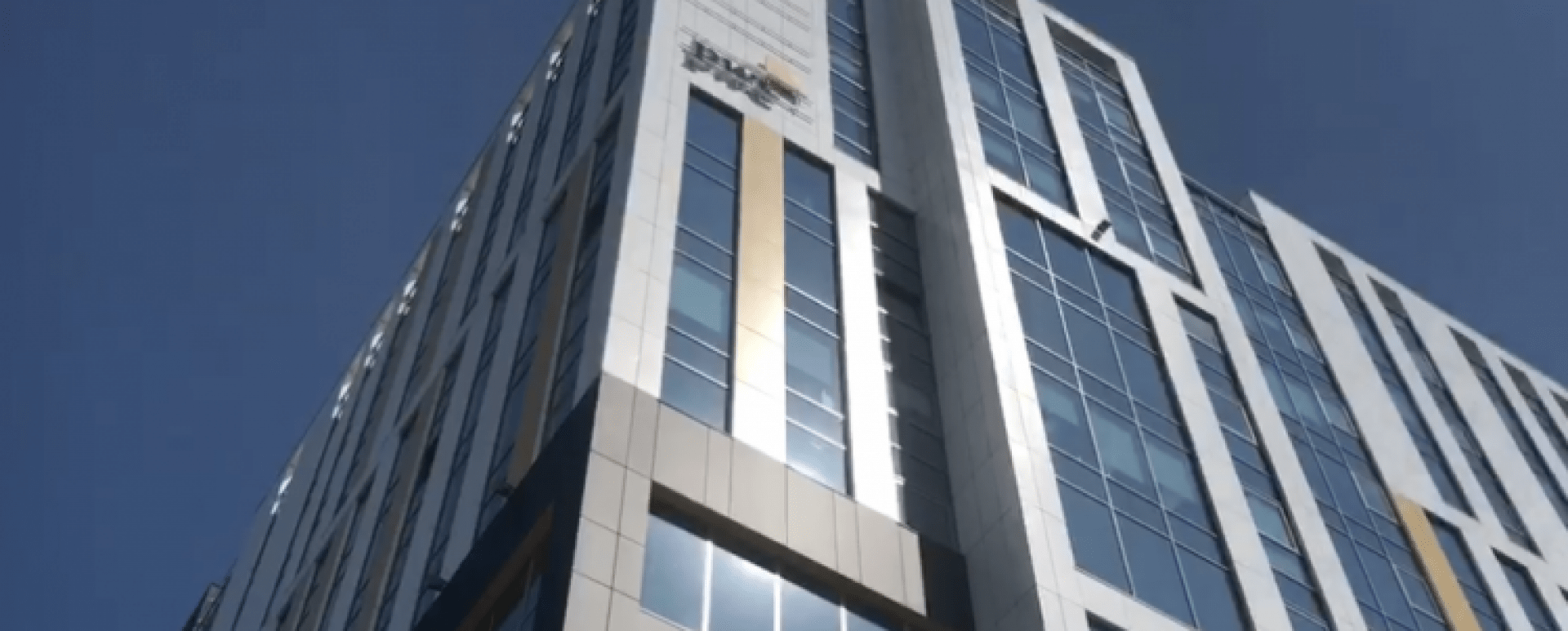 Droptica has a new office in Rzeszow!
Since July 2018, our branch in Rzeszow is located in the new office. We've been looking for a comfortable and modern place for a long time. After a few weeks of research, we've found an ideal place - the SKYRES office building.
Access and parking lot
We wanted to choose an office with easy access to each point of the city and to the highway.  A space in the parking lot was also important to us. Skyres met those conditions perfectly.
Standard of the building and offices
The air conditioning was a necessary requirement. Last weeks are proof how useful it is. We also wanted the building to be built in less than five years ago, to be modern and neat looking. Those conditions quickly restrained us to a few places. From several options available, we liked the SKYRES the most. The office building we chose is a modern, comfortable place to work in.
Desks
We decided that relocation is also a good reason to modernize the furnishing of our office. The first things to get were new desks. We've bought desks with lifted countertops. Each person has a desk that can be used either while standing or sitting. Doing parts of the work while standing is good for the backbone, it also helps to get a hold for oneself after the lunch break. :) 
Other furnishings
The whole office is kept in a white-grey palette of colors. We have similar colors in our other offices, in Wroclaw and Gdansk, and that's why the desks and other furnishings are mainly white. We've equipped the conference room with a large screen which we use to make video-chats. There is also a new PlayStation! :) Similar consoles are also a part of the equipment of our other offices in Wrocław and Gdansk.
Virtual stroll
We made a short video that shows our modern office in Rzeszow. 
If you want to work in a space like this together with a team of Drupal developers, PHP specialists, ReactJS experts, our current job offers can always be found at kariera.droptica.pl
Also, why not drop by the office for a cup of coffee? Write to us at [email protected], you are welcome! :)