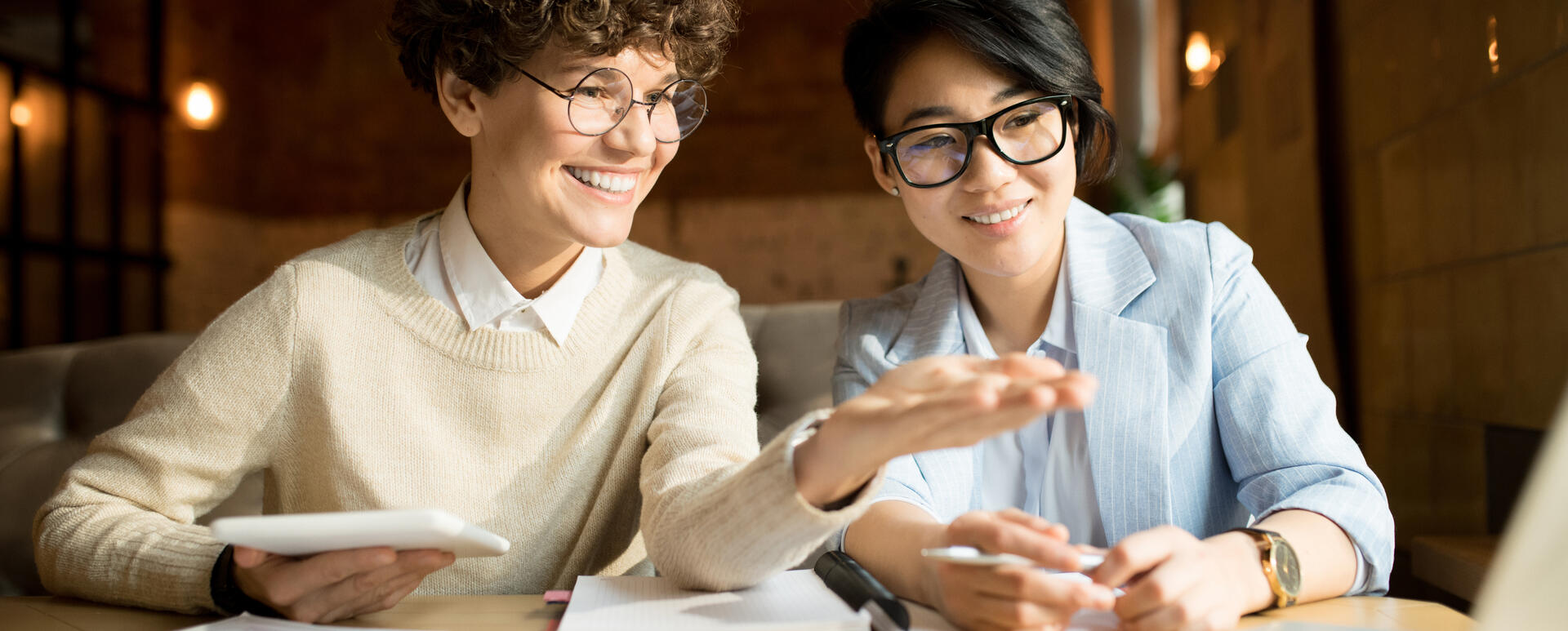 The Most Popular Marketing Automation Platforms
Are you wondering how to increase your company's revenue and more effectively attract customers among the people who visit your website? More and more companies are using marketing automation in order to increase the efficiency of their marketing campaigns. What tools are worth using?
What is marketing automation?
There are many channels that you can use to attract new customers. Internet users search for products and services online, they're active in social media and use many mobile applications. Website positioning, Google Ads, campaigns on Facebook (and on other social networks) and free mobile apps aren't the only things you can do to increase the conversion rate.
You need to be aware that few people decide to buy a service or product when they first visit a website. Nowadays, customers are more and more aware, they carefully and with no rush compare the offers to choose the best one. How to convince them to choose your product? Take advantage of marketing automation.
Marketing automation is nothing more than using various tools that allow you to automate and improve marketing campaigns and sales processes. Marketing automation is based on in-depth data analysis and uses technologies such as artificial intelligence and machine learning in order to collect and use the recipients' data and better match the marketing activities thanks to the ability of segmenting users based on their data. Every company can benefit from using marketing automation software, but how do you choose from among the many systems available?
A good marketing automation platform should allow you to perform the following activities:
Better targeting of mailing campaigns – you certainly know your potential customer's profile well, but your website is sometimes visited also by random users. Marketing automation system allows you to send messages only to those recipients who are actually interested in your products.
Matching the ads in social media – analysis of social networks' activity isn't an easy matter. With the help of the right automation tools, you can better match your ads to your target audience.
Content personalisation on the website – did you know that you can use marketing automation software to make the person visiting your website see the content tailored to their needs? Marketing automation uses information about the activities and previous purchases of a potential customer in order to display more relevant content.
Building better databases – not all leads are valuable to your business. A good system will catch the ones offering the highest sales probability.
What are the most important features of marketing automation platforms?
Almost every marketing tool of this type allows you to improve your campaign's effectiveness if you use it right. Choosing your first marketing automation platform can be difficult if you're taking your first steps in this field. We've prepared a list of popular marketing automation platforms for you, and we'll try to advise you on how to choose the best tool for your company.
Ease of use
We all had to learn to handle a website or application as its administrator or editor at one time. It's more difficult for some than for others. You'll need time to learn how to use the chosen marketing automation system, but it's good to take care of your comfort first when choosing it. The platform you choose should be easy to use. You need a tool with intuitive navigation and a straightforward interface. If you find it difficult and time-consuming to complete simple tasks with a given automation tool, you should consider choosing another one.
Analysis and reporting tools
The right platform should help you analyse your marketing activities. The system uses the data collected during the campaign and analyses your activities' effectiveness, helping you plan your marketing strategy and make better decisions in terms of creating a campaign. Some platforms offer simple reporting tools, while others provide advanced systems for large enterprises. Take this into account when choosing software.
Support and integration
When choosing marketing automation tools, you must take into account the technologies that you already use for marketing activities, and which you'll have to integrate with your new platform. Before you make a decision, consider whether the platform has all the functionalities you need and whether it can be easily integrated with the systems you currently use. Make sure the automation tool has an open API if you want to personalise your solutions.
Access to technical support should be important not only for novice users but also for those who will benefit the most from it by learning new methods of managing their marketing campaigns. Having access to professional help is also a good thing, and if you anticipate that it'll be necessary, find out what type of support is offered by a given platform (live chat, chatbot, e-mail), at what times the support is available (24/7 or within certain hours), and whether you'll get access to the forum or training materials.
Scalability
Most of today's marketing automation platforms functioning as Software-as-a-Service are scalable. This is a very important feature – after all, you conduct marketing activities in order to develop your company and increase the numbers of the target audience. This means more data is being acquired, stored, and analysed.
Pardot
This is definitely one of the solutions that give the user the most possibilities. No wonder that corporations mainly use it with proper technical resources and specialists who can spend time learning and operating such a complex tool. The main advantage? The number of functions that are hard to imagine for someone who has never used a marketing automation platform.
This system allows you to perform many marketing automation activities and is also equipped with very advanced ROI reporting functions. Pardot is great at assessing the quality of leads and matching marketing campaigns to the customer profile. Numerous functionalities are also associated with a higher price of marketing automation software, so not every company can afford this solution.
GetResponse
Definitely, one of the most recognisable brands on the market, although most users associate it more with an e-mail marketing management. The biggest advantage of GetResponse is that you can adapt its functionalities to your needs. You gain access to the platform by purchasing a license.
The most basic offer is extremely attractive financially, but you need to invest more to get access to more advanced options. You'll then be able to use many functionalities, such as creating autoresponders, landing pages, pop-ups, etc.
Marketo
The brand became part of Adobe some time ago. Using this tool, together with Adobe's analysis and personalisation tools, can give you really good results when it comes to optimising and automating your marketing campaigns. Corporations mainly use this platform.
What does it offer? Marketo allows you to manage content and mailing campaigns and provides the user with analytical tools. As with most services of this type, it is possible to adapt the range of tools to your business's needs.
HubSpot
If you need advanced marketing automation tools, HubSpot may be the solution for you. The user may take advantage of the free CRM system. As with other solutions, tools for e-mail marketing, but also for managing live chats are available. Advanced analytical tools allow you to monitor social media activity and SEO analysis. Another functionality allows you to adjust the content on the landing page to the user who visits your website.
And what are the disadvantages? Every such extensive program requires some skills in order to use it efficiently. It may take some time to master this platform. The price is another factor contributing to the fact that corporations are mainly using the platform - the cheapest version currently costs EUR 41 per month, while the full corporate version costs almost EUR 3,000.
Mautic
We close this list with our choice - Mautic is an open source marketing automation platform founded in 2014. The tool has been developed dynamically, and today it is used by many companies dealing with advanced technologies. Could this be a solution for your company? Yes, definitely. The open-source nature of Mautic makes it a tool that gives users almost unlimited possibilities and allows it to be tailored to the individual needs of any company. It allows you to manage marketing campaigns based on landing pages and mailings and optimise the conversion process. The platform collects detailed information about the visitors to your website and increases the effectiveness of the campaign.
We have extensive experience in implementing marketing automation and will be happy to support you by advising your employees on how to use Mautic. We can also help you integrate Mautic with other systems you currently use. Choose the best solutions for marketing automation and run your marketing campaigns consciously.