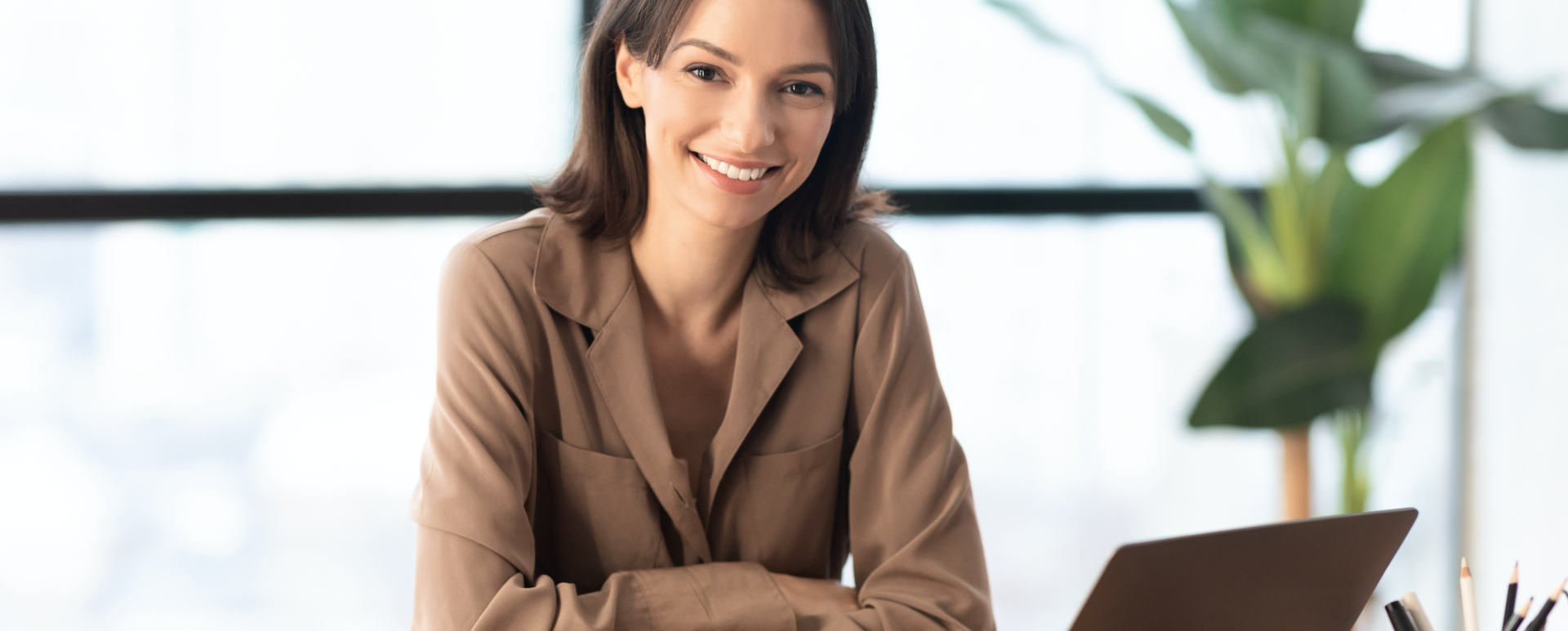 11 Practical Applications Worth Using in Recruiter's Work
Recruiters often work under a lot of pressure. A definite budget, a particular date by which the recruitment team must find and hire the right employees, and of course the documentation that needs to be dealt with – conducting the recruitment process is not an easy task. What useful applications can facilitate the work of recruiters and for which tasks can they be used?
How to improve recruiter's work
Recruitment processes are quite complex. They involve many steps, such as creating and posting job advertisements, carrying out trial tasks and interviews, reporting, and monitoring the progress. The recruiter's duties would be extremely time-consuming, if not for applications to automate repetitive processes, e.g. those that allow you to publish and manage advertisements within multiple communication channels (social media, platforms with job offers).
One should keep in mind that in this job it is very important to exchange information with the candidates and colleagues. You can make some tasks easier by using the tools available on the company's intranet, but maximum efficiency may be achieved by using the appropriate mobile and computer application. Tools that facilitate the organisation of documents, contact details, agreeing the date of meetings and their preparation may also be useful.
The work of a recruiter nowadays requires exceptional flexibility and the ability to react quickly. There are many interesting applications that you can use to increase the effectiveness of your activities.
Posting job offers
Posting offers by hand within each of the social networking sites takes the recruiter's – already limited – time. There are tools that make content management easier – planning the publication time, assigning permissions to other users and analysing the social media activity.
HootSuite
Recruitment teams need special tools to facilitate and accelerate the publication and management of posts on social media. Hootsuite is such an application for managing content on social networks. You can plan content for all the most popular websites: Facebook, Instagram, LinkedIn, Twitter.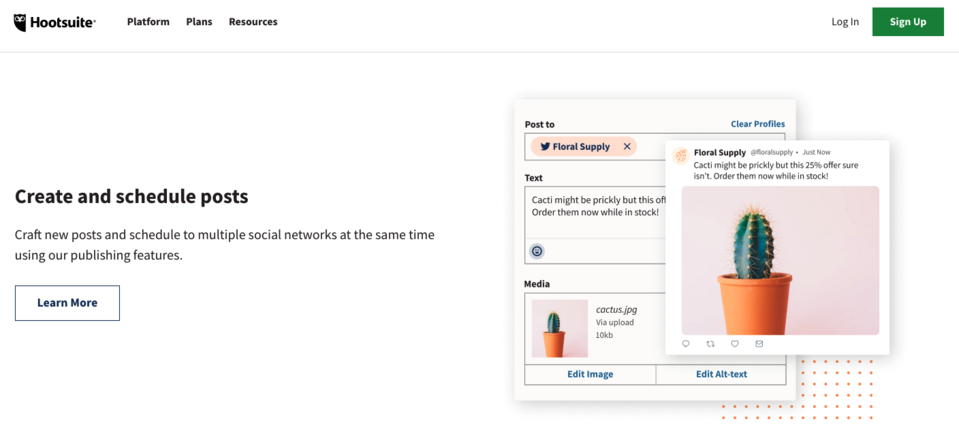 Source: Hootsuite
HootSuite isn't just a simple scheduler for setting the publication date and time of your content. If you let this platform take the control, it can automatically publish posts by itself in such a way that there aren't too large gaps between the publication time of the posts. The tool creates a database of your posts, so you can easily find the post you want to republish using the search engine. The application allows you to work with a team and assign permissions, e.g. to an administrator who will accept posts from other users.
LinkedIn Recruiter
The LinkedIn team has created the LinkedIn Recruiter recruitment tool. You'll certainly appreciate the feature that allows you to search for candidates based on the indicated profile of the ideal employee you're looking for. Enter the full name of the person who fits your image of the best candidate, and LinkedIn will display the best-matching profiles. The application can also automatically search for potential candidates periodically (every 24 hours).
Recruiter is a paid tool, but it allows you to significantly accelerate the acquisition of valuable leads. If you decide to try it, you'll have access to advanced filtering options and a recommendation system, thanks to which you won't waste time browsing profiles that don't match your expectations. The tool allows you to collaborate with other recruiters and managers (sharing the candidate profiles) and view the history of your colleagues' communication with the candidate.
Conducting job interviews
Recruiting new employees is a complex process. Appropriate solutions will allow you to take care of planning and carrying it out efficiently from start to finish.
Insightly
Have you already created a list of potential candidates for the position? Now take care of the order in the data of the people who meet your company's criteria. The Insightly app is a CRM tool that your team can use to store contact information.
It's extremely complex software that you can use in many projects in your company, not only for recruitment. It includes marketing automation tools, for example. It's available for computer and mobile devices.
Adaface
Most companies invite the potential employees to participate in tests even before they are invited to the first interview. Adaface is used to create recruiting tasks for programmers. It enables assessing the candidates' competences in terms of numerous skills such as frontend and backend development, mobile application development, knowledge of DevOps tools, working with databases, as well as many others.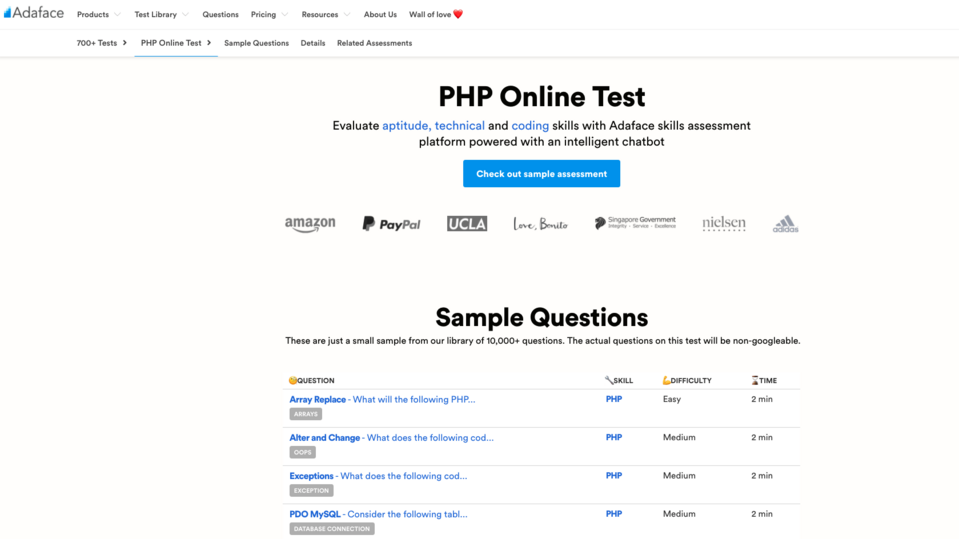 Example of PHP test questions. Source: Adaface
The platform not only allows you to create qualification tests, but can also be used to conduct psychometric tests. They make it possible to get to know the employee better and to study their behaviour in specific situations that may occur in the future while carrying out professional duties.
Appointly
Have you ever had a long and tiring exchange of e-mails with candidates, during which both parties had difficulty in setting a meeting date that works for them? With the right tool, you won't have to waste time for such issues anymore. Any recruiter could benefit from the Appointly appointment scheduling application.
Appointly can be integrated with the most popular calendars (Google, iCloud, Outlook, Office 365 and Exchange). You don't have to worry that you'll accidentally schedule your interview so that it overlaps with your other plans. The appointments added in Appointly will appear immediately in the other integrated calendars. You can arrange meetings with people living in any time zone. The most important advantage of Appointly is that your schedule is visible to candidates, so they can think it over and choose the date and time of the meeting, without repeatedly asking about the availability of the recruiter.
TripIt
Not all applicants live in the city where your company has its office. With TripIt, you can easily organise a trip for the last stage of recruitment for your potential employees. The app will help you manage multiple bookings and coordinate the trip with multiple types of transport. The user has to enter the data, and the tool will create a travel plan by itself, mark it in the calendar, and create a map that facilitates independent travel to the indicated location. The paid version also includes notifications about delayed flights, the possibility of using loyalty programs and sharing the travel plan with other people.
Managing a recruitment process
In the case of a large team working on complex projects, it's worth using special systems with many functionalities that allow you to assign tasks and monitor the progress of recruitment.
Recruitee
Recruitee enables efficient management of a recruitment process. The application was created with recruiters and managers in mind. With the help of this application, you can optimise every phase of a recruitment process. It has many functionalities, thanks to which you can automate the basic processes in order to save your specialists' time.
Source: Recruitee
Recruitee can be used, for example, to share adverts on social media and recruiting platforms. It provides the user with a careers site editor and a tool for creating intuitive application forms. It's also possible to adapt the tool to the needs of specific recruiters, making their work more efficient. The platform offers an advanced tool for creating reports tailored to the user's needs, as well as the ability to change the settings of the application and its view.
Nozbe
There are also systems that facilitate teamwork that are worth your attention, such as the Nozbe tool. It offers the Teams application, which helps to implement projects in which many people working remotely are involved. You first create your team and projects in the application, and then you list the tasks that you can delegate to the relevant employees. In every task you can add attachments and comments explaining how it should be carried out. This easy-to-use tool can be installed on a computer or mobile device. You can integrate it with the applications you use every day, such as Dropbox or Google calendar. It also offers what is most important in business – high security and recovery of lost information thanks to numerous backups.
Applications that improve everyday work
In addition to complex recruitment systems, there are many other tools that you can use on a daily basis in order to increase the quality of your work.
Pocket
Are you one of those people who love to take notes, save articles or podcasts "for later" and have a rich list of valuable resources? Pocket is an application for saving valuable links. By using this tool, you can build a permanent library of your favourite articles that will allow you to increase your qualifications, organise your collections thanks to the possibility of tagging and mark fragments that are relevant to you in the selected texts.
Grammarly
The daily writing of e-mails, recruitment announcements and assignments by recruiters creates the need for tools for proofreading the text, especially if they are creating a presentation or message for candidates in English. Grammarly verifies texts for linguistic correctness. It uses artificial intelligence and helps you improve your style by providing more appropriate synonyms and phrases. The tool can be integrated with social media and many applications used on an everyday basis (such as Gmail), so you'll receive tips from Grammarly while working on text even outside of this application.
Sortd
Is your inbox full of notifications from recruiting platforms, messages from candidates and from other recruiters on your team? Sortd is a mail organising tool. It allows you to create thematic (or other) groups within your Gmail application.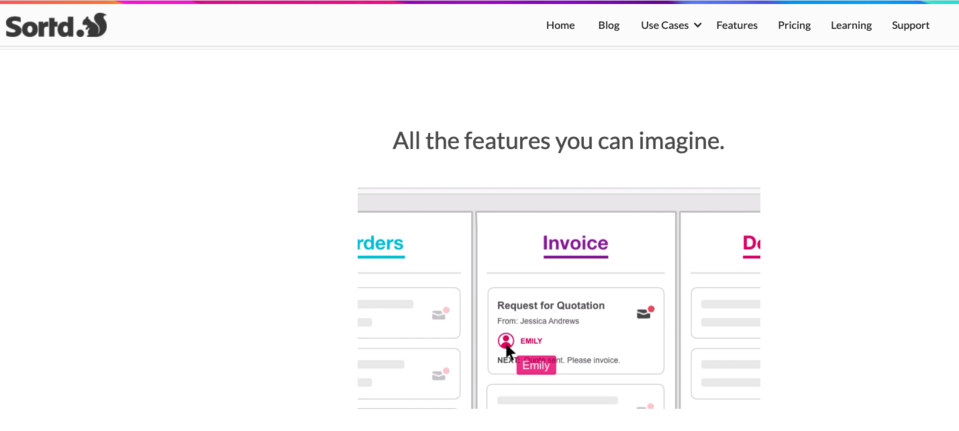 Source: Sortd
Imagine that you can easily put every message into a folder marked with the sender's name (e.g. a specific candidate or colleague) or the type of e-mail (divide messages into notifications from portals, candidate inquiries, correspondence with other recruiters and reports). Such a type of inbox organisation can be visible to all employees in your team. This will significantly improve viewing messages and working with the content in shared mailboxes within the company. It makes communication much more efficient, especially since the tool also allows you to create reminders, notifications and group chats.
Dedicated solutions for recruiters – can one tool have all the necessary functions?
Developed business often needs tailor-made solutions. If the solutions available on the market don't meet your expectations or are too expensive (e.g. because you have a large department of people working in recruitment and the fees for the recruitment systems' licenses and additional tools generate high costs), it's worth thinking about a dedicated solution.
Our Drupal developers can create a personalised recruitment tool. Its functionalities would include the possibility of creating a database of candidates based on the applications sent to your company, which would help with browsing the résumés. When using such a system, it would also be possible to 'catalogue' the candidate profiles according to their skills, which would speed up the search in the future. However, for complex recruitment processes, the programmers could develop a dedicated tool for creating knowledge tests.
An alternative solution is to expand the intranet to support the HR department. It allows improving communication with employees and conducting internal recruitment, thanks to the possibility of announcing recruitment for positions, and submitting applications via the intranet. Improve the work of your recruitment team by providing the employees with tools tailored to their needs.