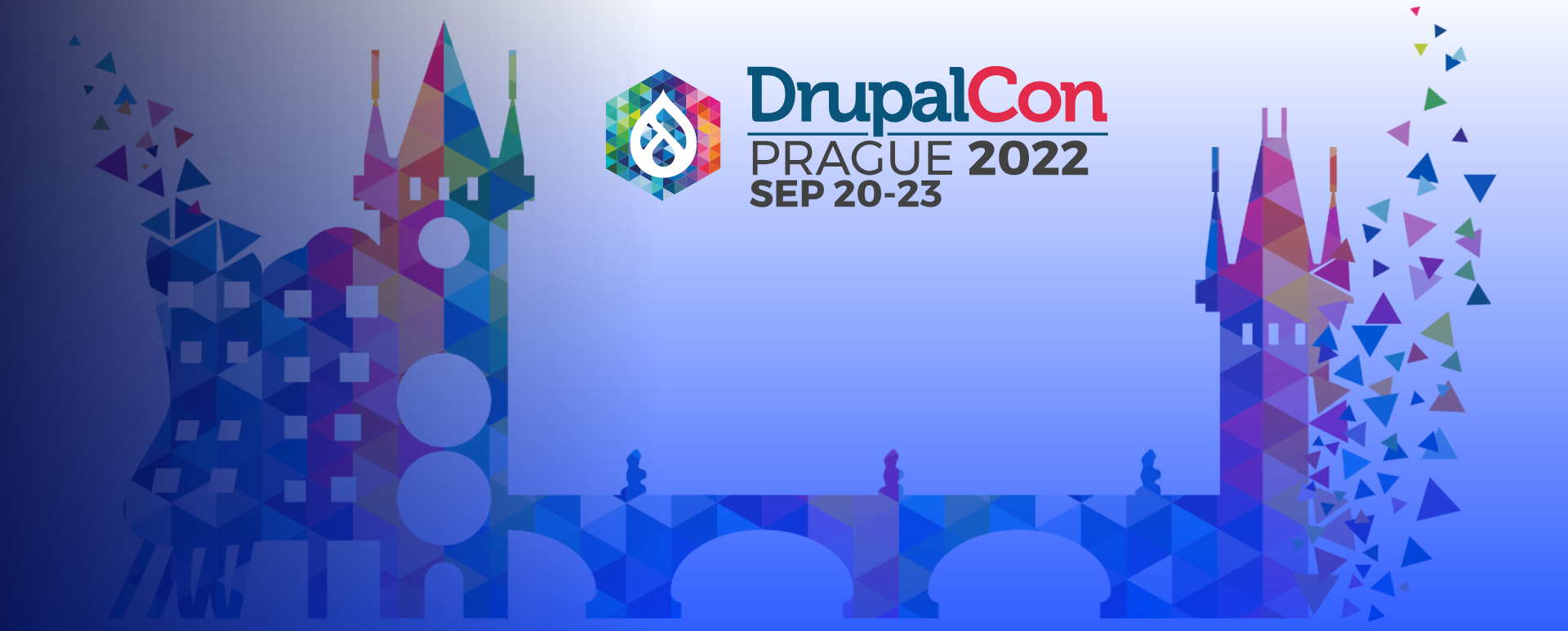 DrupalCon Prague 2022 – Great Sessions to Attend On-site or Online
The European DrupalCon event returns in a stationary version. This time it'll be held in Prague on September 20-23. In this article, we'll recommend some of the many sessions planned.
Sessions on DrupalCon Prague
This year's DrupalCon Prague sessions have been divided into several categories:
agency & business,
bof,
clients & industry experiences,
contribution topic,
keynote,
makers & builders,
open web & community,
sponsored talk,
users & editors.
Each of them brings interesting topics. Below, we present the sessions that caught our attention.
Agency & business
The customer is always right... except when they are not! Building collaborative partnerships and handling conflict in digital projects.
A good relationship between the agency and the client is a prerequisite for a project's success. Mutual trust is among the many elements that guarantee this success. To achieve it, you need to base your actions on several foundations. These include:
defining the method of cooperation,
developing the methods of conflict management,
keeping in mind the principle of fairness.
Will Huggins and Hannah McDermott address their session to both agency employees and clients.
Drupal Multisite from the trenches
A topic we're very familiar with. We've already written about Drupal multisite on our blog, explaining when, how, and, most importantly, why it should be implemented. During DrupalCon Prague, Alex Moreno will talk about the challenges that arise as a project develops. While Multisite removes the hassle of building multiple websites quickly and efficiently, its developers don't always remember about scaling, security, or further technological support.
Open web & community
Growing and sustaining an Open Source Drupal Distribution
Distributions are one of the most important branches of the Drupal ecosystem. With Finn Lewis, we'll take a closer look at the LocalGov distribution, created in cooperation with British local authorities from the public sector. The speaker will talk about his experiences with developing an open source financial model in order to fund the team and guarantee support for the distribution.
What GitLab has learned from Drupal and what Drupal can potentially learn from GitLab
During his session, Nick Veenhof, the Contributor Success Director of GitLab, as well as the organizer of Drupal Developer Days, will talk about the differences and similarities between the Drupal and GitLab ecosystems, the knowledge he gained from GitLab, and what he can use for Drupal.org. In addition, the presentation will include issues related to motivating and rewarding the creators of open source projects.
Makers & builders
Drupal 10 from the pov of a Symfony 6 core-contributor
During this session, Nicolas Grekas will review the new Symfony features. While Drupal 8 and 9 are based on Symfony 3.4 and 4.4, Drupal 10 is based on Symfony 6.2. The session will therefore cover more automated dependency injection, as well as the use of PHP 8 attributes.
The Form API Workflow
Form API is a very powerful system for creating forms. Its documentation, while quite good, lacks more detailed information on the form request flow from the creation to its final submission. Thanks to Ricardo Sanz's presentation, we'll learn everything about the complete form request flow, detailing its key moments.
Components everywhere! From Component Library module to Fully Decoupled Layout Builder with Instant Preview
From Fabian Franz's session, we'll learn how components can make creating Drupal themes easier and faster. The lecture will be divided into three parts:
Component Library,
Re-thinking Decoupled: creating an administrative environment with an instant preview,
lb_plus (Layout Builder+): creating pages in just a few seconds.
In addition, we'll learn how Drupal can use the Shadow DOM and web-components to isolate the admin interface from a decoupled application operating within it.
Users & editors
Great new features of Drupal Gutenberg editor - and proper snacks for developers
Drupal Gutenberg is one of the frequently chosen modules for Drupal 9. Marco Fernandes, the lead developer of this module, will shed some light on its new functions and elements, such as:
content templates,
control over block options,
Duotone filter.
Gutenberg's authors regularly receive feedback that their editor can't handle structured content well. However, Marco will show using concrete examples that Gutenberg can work well in such a case.
Design for design - How co-designing your admin interface with editors paves the way for better content design and winning user experiences
Emma Horrell will talk about how the UX-related work with editors helped with developing content design at the University of Edinburgh after switching from Drupal 7 to Drupal 9. From this session, you'll learn what editors care about, how to introduce UX to User Acceptance Testing, and how to reduce technical debt.
The speaker will also share their knowledge on how working within user-oriented agile frameworks improves communication between developers and designers.
CKEditor 5 in Drupal 10: what is there to be excited about?
During Wiktor Walc's session, we'll learn about:
new functions in CKEditor 5,
additional ready-made plugins that can be added to CKEditor 5 using modules,
difference between CKEditor 5 and CKEditor 4.
The speaker will also show us the ways to write our own plugin or module that'll extend the capabilities of CKEditor 5 in Drupal 9 and 10.
Clients & industry experiences
Digital Marketing with Drupal
During his session, Jose Fernandes, the author of the book, Digital Marketing with Drupal: The ultimate guide to build and deploy a complete digital marketing platform on top of Drupal, will speak about:
most effective methods of digital marketing,
ways to increase traffic on a Drupal website,
preparing an e-commerce marketing strategy for a Drupal Commerce store.
Building an ROI for Multilingual Support
Developing a business web page to conquer new markets is an obvious goal. If the website's owner is considering extending their page with new language versions, they need the data showing that their decision will bring good results in the future. During their session, David McNamee will present the pros and cons of adding more languages and an ROI (return on investment) model for each new language.
Contribution topic and BOF
Apart from lectures, during DrupalCon there'll also be other meetings. As part of the Contribution topic track, the participants will exchange their experiences, challenges, and problems encountered while working on Drupal projects. There'll also be meetings for the people who want to start contributing to these types of projects.

Source: DrupalCon Prague
And as part of the BOF path, the speakers will address issues such as:
automated performance and scalability testing for Drupal.org,
Privacy Sandbox and digital business development,
Project Browser initiative and module categorization on Drupal.org.
DrupalCon Prague 2022 on-site and online
The conference will be held at O2 Universum in Prague where, as the gold sponsor of the conference, Droptica will have stand number 3. Our five-person team will share their experiences in working with Drupal, developing websites, and managing projects, and will also be happy to talk about various other topics.
If you can't go to Prague, DrupalCon offers tickets to watch all sessions online. We'll keep you updated on what's happening at the event via our Twitter profile.