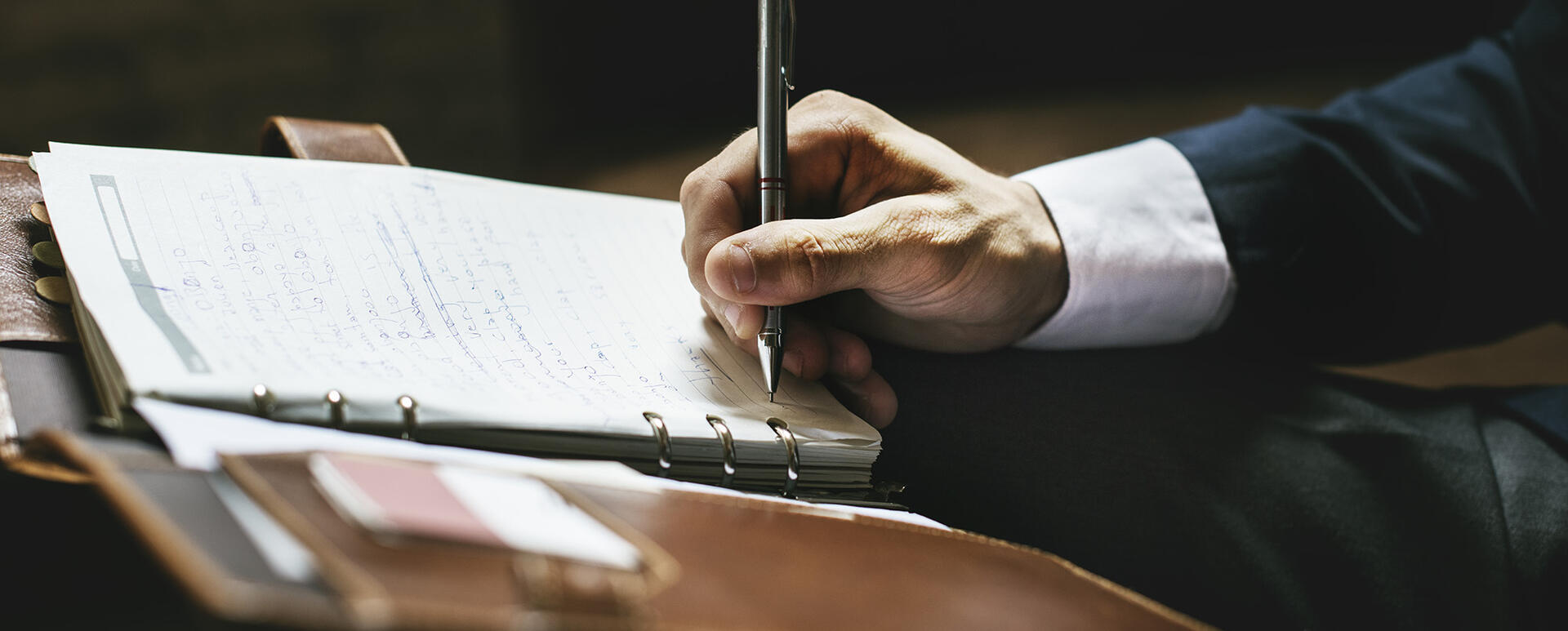 How To Prepare a Brief For a Development Agency
Are you planning to build your website from scratch or rebuild the current one? Have you already chosen a development company, but you do not know how to present the idea? Not knowing what to put in the contact form to best express your vision is a common issue. A brief – an outline in which you can include the most important elements may help in such situations. The better you design the document, the greater the chance that experts will understand what your website should look like and what functionalities it should have.
Your business
Write in a few sentences what is the nature of your business. Which sector have you been operating in, for how long, to whom do you address your offer? If your website is designed to convert, define the personas being the target recipients of your products and/or services. It is worth to mention here the goals you are striving for in the long run. If you want an e-commerce software product or an image website, you should mention it. This is where you present a general outline of where you are and where you are going.
Analysis of the current website
If you own a website you want to rebuild, explain why you want to change it first. Describe what problems you face, what causes the need to redefine your website. Here you can more specifically (in points) list and/or attach e.g. traffic charts from Google Analytics indicating the weak elements. Use data from all the tools you use. Hotjar? Albacross? Any information can be extremely valuable.
Goal
The question about your goal is the basic one. This section is an extension of the "Your business" section. I mean the marketing goals first of all. This is because they affect sales or increase brand awareness of your business. The SMART method can help you with this task. Thanks to it you can specify a goal that is:
specific – clear wording that leaves no room for a loose interpretation
measurable – number indication of the degree to which this goal has been achieved
achievable – it should not be too ambitious or abstract
relevant – it constitutes a definite value for those who will implement it
time-bound – it should have a precisely defined time frame within which you intend to achieve it.
If you have not used this method so far, I encourage you to spend a few minutes reading about SMART. You can also employ its alternative versions. However, regardless of the chosen method, the most important thing is that you define this goal as the value you strive for. 
Content migration
Having already described the general outline, you should go into the details. One of the first is the issue of content and migration to the new website. The content of the website comprises not only of blog entries, graphics, video materials. It also includes elements such as page titles, meta descriptions, headers, tags, alternative graphics descriptions, comments, opinions, reviews. 
So, you need to think (based on a prior analysis) which ones should go to the new site, as well as which ones you think will be changed (new version of the logotype?). You must also consider whether the content of a given subpage will be divided into several smaller ones or whether you will expand this content.
Why is migration important? The answer is: SEO. there is a reason I have mentioned the analysis just a moment ago. This is because the content affects the number of visits from search engines. When drawing-up a brief it is important to think about migration in this context. However, if you are not able to assess what is crucial, share your doubts. Experts will definitely be able to advise you on this topic.
Functionalities
This is an important part of a brief, where you need to specify the requirements for your website. Depending on the nature of a website, the features it needs to have should be specified in detail. 
Do you want to integrate your website with external channels and digital tools? Describe what you are currently using. List the elements you want to implement on the new website. Yoast? Mailchimp? HubSpot? These are just a few of the many that can work with your website.
Do you run an e-commerce business? Present the product categories, payment methods. Show what the product search engine looks like and what it should look like. The issue of processing shipments is also an important point in the description. Will customers set up accounts in your store? Probably yes – mention it also. Or maybe in order to increase sales, there will be an option to compare products? If so, how many pieces will the client be able to compare during one session?
Graphic design
For many website owners, graphic design is also an extremely important issue. No wonder: an attractive eye-catching look acts like a magnet. In addition to mentioning in this section the elements that you would like to have, the form of presentation also remains important. 
Draw-up the structure of the website. All you need is a simple document, e.g. in Google Docs, where using graphic elements (squares, rectangles) you can show the goals of the project. Describe the main menu with its elements, show blocks with information about what content they are to present and which sub-pages to link to, specify places, e.g. for banners, etc. I should, however, add that if you prefer the structure to be developed by the agency, you can surely just ask for it, and such the document will be prepared.
It is important to mention a mock-up here. Based on the guidelines, specialists in the agency will develop a demo presenting the graphic concept of the website. You will see how it could look in relation to your graphics, the page layout. In addition, if you want your website to be responsive, a mock-up will also allow you to view the demo version for smartphones and tablets. 
You can also give examples of other websites that have caught your attention and inspired you. All you have to do is list them in points, indicating the elements worthy of your attention with links to those elements (if possible).
Budget
If you specify the scope of the budget, especially the maximum amount you are ready to spend on the project, then in relation to the information provided in the brief, the agency will be able to answer at the initial stage whether the planned works will fit in the budget, or some of them would require additional expenditures. Remember that this is an introduction to further conversation, and thus – a chance to look for individual solutions.
Expectations
Write about what you expect from the agency. Specify the time you give it to answer the brief. Ask or suggest a project management model, communication methods, frequency of presenting the progress. It is a place for you to personalise your expectations regarding the specifics of your business.
Final thoughts
Provide a time frame for the project divided into stages. This will help the agency understand what you expect and what you prioritise. 
Complete the brief with your details needed to submit the offer: full name of a contact person, e-mail address, telephone number.