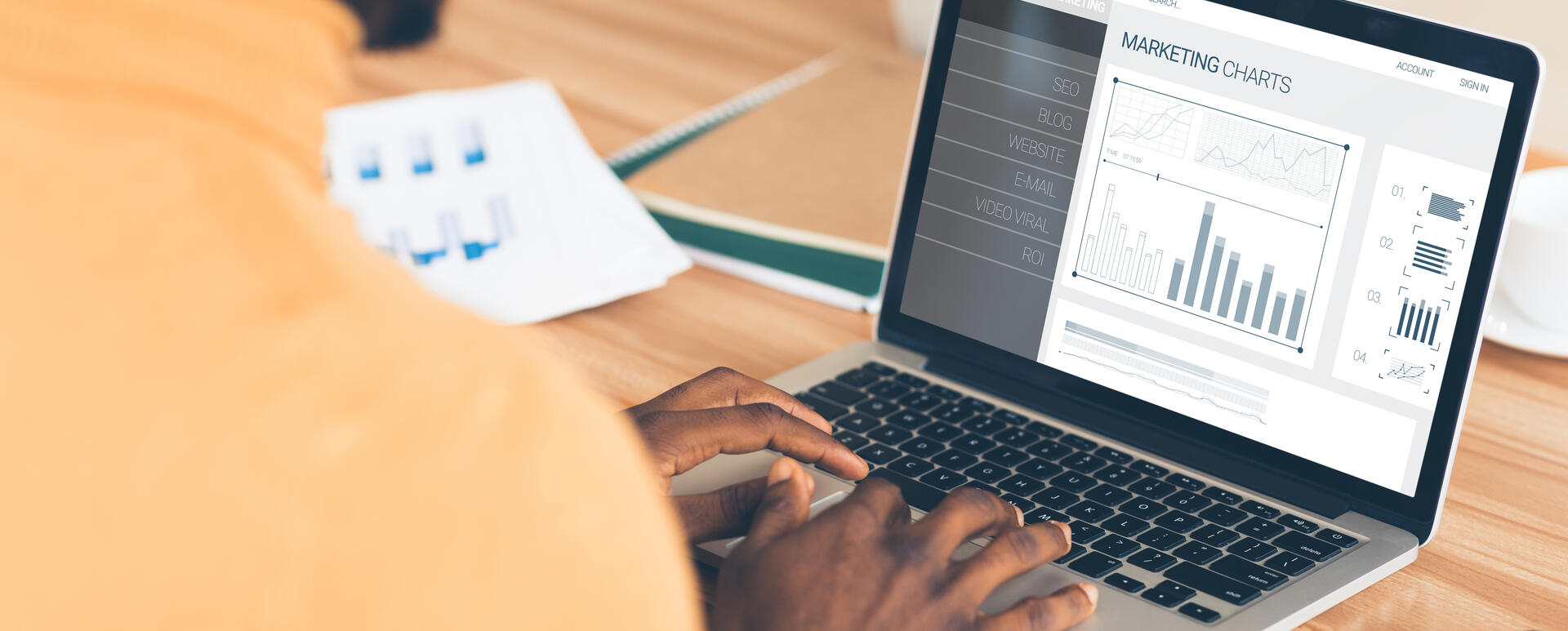 How to Shorten the Time of Creating Marketing Campaigns Using Landing Pages
Droopler – a free Drupal distribution has changed the way of planning marketing activities for our clients. The time of creating new landing pages became even several times shorter. Droopler contains ready-made and great-looking components. Thanks to this, you can skip the time-consuming stage of preparing a graphic design (no more numerous marketing-graphic designer iterations). Check out how it works.
What is Droopler
Droopler is a Drupal distribution, i.e. a set of ready-made modules, templates, configurations dedicated to specific tasks. Droopler is designed to build corporate websites. We provide it entirely for free.
Droopler is based on Drupal - one of the most popular CMSs in the world.
You can read more about Drupal on the page Why Drupal. 
You can find out more about Droopler on the page Droopler.
List of all components
If you want to see what Droopler can do, then it is best to check out the demo. In the demo version, you can find the list of all components. There are over a dozen of them. Each of them has additional options. This gives you hundreds of options for building landing pages.
We add new components with each version. By choosing Droopler and updating it regularly, you will get new functionalities for free.
It is these ready-made components that are the strength of Droopler and save our clients' time. They are ready-made blocks from which you can build new subpages. Just complete it with text and photos. No graphic design or programming work is needed.
The components were created with the Paragraphs module. You can expand the system with your own components.
My favourite components
There are many components and options for their configuration. In the beginning, it takes some time to get to know all their abilities. Listed below are my favourites with examples of their use.
Banner
I usually start building a landing page with this component. It allows you to add a large photo, and you can add text to the illustration. Of course, there is also an option to add a CTA to quickly show the potential client the path on the page on which they should move.
Sidebar Image
This component vertically divides a page into two parts. On one side, there is the text part, which consists of an icon, a header, a text, and a call to action button. On the other side, you can add any illustration.
By default, the text is on the left, and graphic elements are on the right. In the options, you can reverse this order.
Additional options provided in the paragraph:
setting a tag for a header (H2, H3, H4…)
selecting a template for a paragraph (default, primary, secondary, grey, custom)
margins and paddings (small, medium, big)
Check out how it works in practice.
You can find more examples here
Text Paragraph
This component is useful when you need to insert a large amount of text. The following fields are available in the form for adding a component:
icon
title
subtitle
text
CTA
You can freely format the text. It is centred by default, but you can align it to the left. That is how it works in Droopler:
You can find more examples here
Examples
You can find some interesting examples on our company website.
Drupal Consulting is an example of a medium-length landing page. It starts with the Banner component. Then we have the "Sidebar image" component with the description of a case study. "Text Paragraph" is third. Then we have other cases of using the "Sidebar image".
The "We offer" section was built using the "Text Blocks" paragraph.
Near the end, we have a "Sidebar image" again, and the last item is "Text with Background".
In total, we used five out of the dozen available components on this page. The page looks very attractive. They all adjust to the resolutions found in tablets and phones.
The Drupal Agency subpage is a bit more of a diverse landing page. Browse it and try to guess which components were used to build it.
Why Drupal is one of the longest subpages. If this page were to be created by programmers based on graphic designs, it would take much longer than with using the Droopler system.
As you can see from the examples, Droopler allows you to create very nice-looking landing pages in a very short time.
Droopler is Drupal, so it is very flexible and can be adapted to your needs. One of our recent Droopler implementations is 911day.org.
Droopler can act as a system for marketing campaigns only
If you want to use Droopler, you do not need to rebuild your entire company website right away. You can run Droopler, e.g. within a subdomain (e.g. lp.example.com) and build landing pages for marketing campaigns there (e.g. with Google AdWords, Facebook, LinkedIn, etc.). All you have to do is match the colour scheme to your individual needs, and you can begin.
Information on how to install can be found here.
No limits of the number of landing pages
Droopler's huge advantage over other systems is the lack of fees. Platforms for creating landing pages are often paid. Droopler is free and is being made available under an Open Source license. Once you install it on your hosting server, you can create subpages with no limit and no fees for each additional landing page.
This is the second financial benefit of using Droopler (the first one being the time it takes to build a landing page compared to creating subpages from scratch by programmers and graphic designers).
Summary
At Droptica, with the help of Droopler, we create new landing pages within 1-3 hours on average. Then we launch campaigns directing traffic to these new subpages, which takes a similar amount of time.
Within a single day, we can launch a new subpage with a new offer, direct traffic there, and check whether our ideas for new services make sense; whether there will be traffic on subpages, and whether users will go to the next stages (inquiry, leaving an e-mail address, etc. – depending on the campaign).
We can test many such ideas within a single month. If we were to build every landing page from scratch, the time and cost of such tests would be several times greater.
If you want to check out how Droopler works, contact us, and ask for a Demo with access to the administration panel.