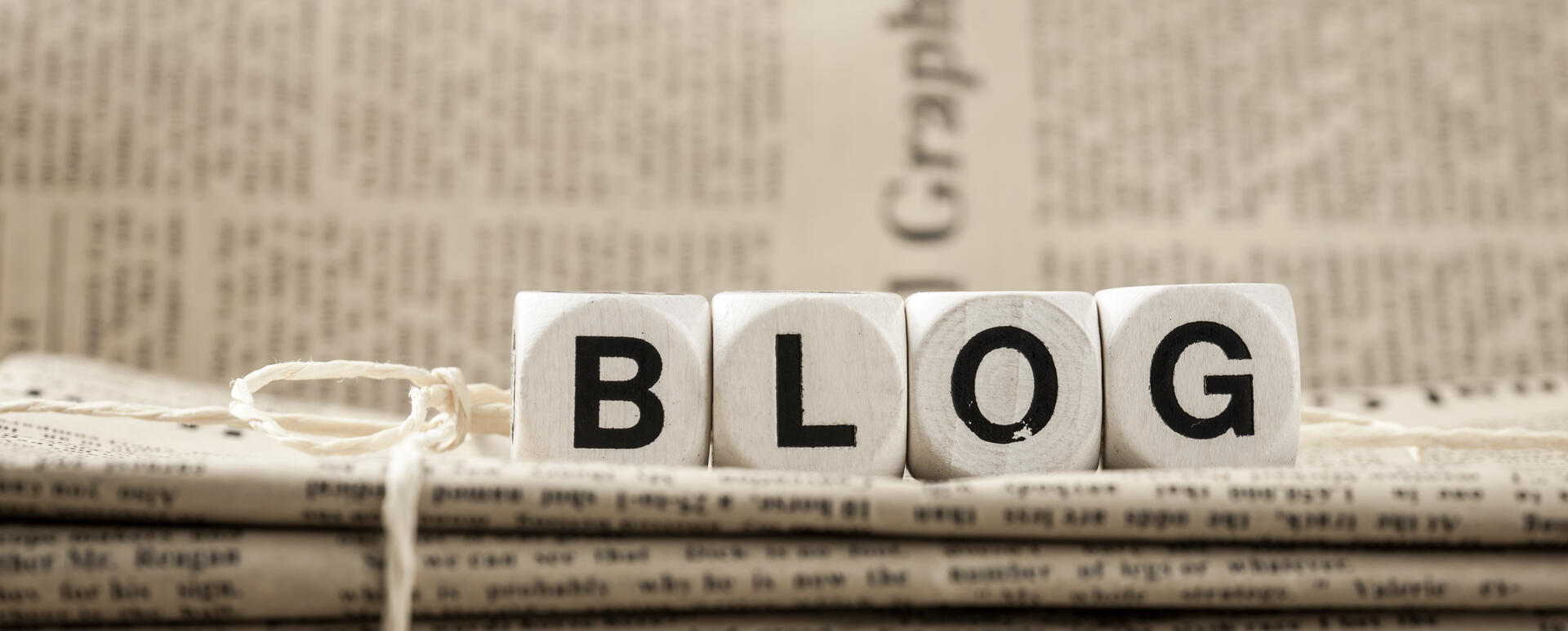 Running a Company Blog Based on Droopler – a Drupal CMS
Running a blog is time-consuming, and one has to put a lot of work into it. However, having a good content marketing strategy brings only benefits. Over the years, we have developed at Droptica a well-functioning system, thanks to which we create valuable content related mainly to Drupal services – both for our readers form the industry and for our clients.
In this article, I will show you how to run a company blog, the benefits it provides, and why our free Droopler distribution is a good basis for a blog.
Company blog and the purpose of running it
Building the company brand
A company blog is a great place to create relationships between a brand and a potential or current client. It is a space where, in addition to describing the services you provide, you also tell who you are as a brand. You present company values, but you do it in a form less typical than the one used on the offer webpage. Many people make decisions on the basis of the information found in articles that repeatedly dispel the doubts of a potential client and
encourage them to use the services of the company.
Expert position and relationship building
A blog is a unique place to share knowledge. Is your company an expert in a given field? Put yourself in the role of a potential client. What could be the problem that you could help them deal with? Share this knowledge. By creating interesting and specialised content, you naturally show that you are an expert in your industry. As a result, you inspire client confidence. Sharing knowledge is important in creating a credible and professional image of a company.
Creating content means creating relationships with clients, but that is not all. It is also building relationships within your industry. Sharing knowledge is cool!
Website's Google visibility
The blog is the very heart of content marketing at Droptica, and Google appreciates regular content creation. The systematic publication of blog entries guarantees an increase in regular, returning readers, the position in search results improves, organic website traffic increases, and – as a result – more sales leads appear.
Blog is a great form of advertising
Running a company blog means creating one of the better forms of advertising that:
extends the community of potential clients,
redirects to the company's offer,
gives the opportunity to present the company's case studies,
allows for putting promotional banners on the blog website,
is a source of information about the brand and services,
guarantees an increase within the website's SEO,
creates the image of an expert,
provides space for promoting services and products, as well as for presenting the history of the brand,
provides the content to be used in company newsletters, social media and industry portals.
Blog configuration in Droopler
What is Droopler?
Droopler is our free and open distribution of the Drupal system. It combines ease of use with broad expansion options. After installing Droopler, you get a ready-made, pre-filled website. Check out the Droopler demo.
Adding a blog in Droopler
What does adding content to a blog look like? It is very simple and intuitive. Available in Droopler are various ready-made sections (paragraphs) that make it possible to give every blog entry an interesting and distinctive look. 
The blog has categories, so the administrator can create an unlimited number of them. The user browses the entries from a given category. From the point of view of the person writing the content, a very convenient function is the visible list of content in the admin panel. The list shows all the articles introduced to the system. You can search for entries by keywords. This applies to both the entries that have already been published, as well as those that are still being edited, i.e. unpublished ones, that are waiting for publication or corrections. From this level, several entries can be posted simultaneously. That is it as far as the description goes. Below you will find a video presenting how does adding content to a blog looks like in practice.
We have recently released a new, stable 2.0 version of the Droopler distribution. Grzesiek, a Drupal developer, describes its improved functionalities in detail in the article "What is new in Droopler 2.0."
Preparation of the blog running strategy
1. Content creation
What is your goal? Before you start writing, think about why you want to do it. There are many possibilities. Acquiring contacts to potential clients? Building the company's credibility, strengthening the image of an expert, or maybe just increasing the website traffic?
These can be instruction manuals, tips, purely technical content, presentations of your offers described in a broader perspective based on specific examples. Every type of entries will allow potential clients to better understand the company's operations, the nature of its services, learn more about the products, as well as the team which they could work with. Every valuable entry helps to build the image of the company as being professional and experienced, as well as authenticates its knowledge of business and industry.
2. Determine the recipient
Who is the blog's recipient? Identify their interests, needs and problems with which you can help them. Defining a blog recipient is the starting point for being able to determine what your company blog has to offer and how you should plan your future content.
3. Stay up to date
It is important to follow industry news, which should appear on the blog. Take care of the blog, both from the side of the new content appearing, as well as from the side of the already published content. Follow the technical innovations of your industry. 
Do not forget about the visual aspect of the article. Take care of the side panel. Include in your entries interesting links to other valuable content that you have created, e.g. an e-book or older articles related to the topic.
4. Plan – the publication schedule
Create a schedule for creating articles for the next 2-3 months based on a strictly defined content creation structure.
When will you write and on what topic?
What topics do you plan to address -–set the criteria.
How often will you publish new articles?
Collect the materials necessary for publishing the entry in advance.
Determine who is responsible for the article.
A schedule is perfect for maintaining the flow of the content being published. It allows for watching the progress, monitoring what people find to be the most interesting, and creating materials relevant to a specific time. For example, during important events, shows or in the period critical for a given product – you can be sure that you have planned the content in your schedule so that it appears at the right time.
5. SEO
Take care of SEO of your entries. A website that is well-optimised for search engines will help to constantly improve your own Google ranking. 
Keyword analysis also lets you choose article topics. In Google Analytics, it is being done as follows: Acquisition – Search Console – Queries and Google Trends analysis.
You can read about SEO in Drupal in our previous article on the key tips that will make Google love your website.
Measuring the effects in GA
Google Analytics is a must-have when running a blog. Google Analytics is a very intuitive and comprehensive tool that allows you to track statistics separately for each entry. Thanks to this, you can track which entries arouse more interest and trigger interactions with users. This allows you to constantly improve your blog so that you can create better, more relevant content for your recipients.
Summary
Running a company blog is a time-consuming and complex process. That is why it is so important that the way it is conducted is well-thought-out and planned in advance. This will help you save time and create relevant high-quality content. Thanks to adopting a specific strategy of conducting content-related activities, you are also able to introduce changes on an ongoing basis, improve your activities, track results, and thus – you can make the necessary improvements and expand your blog so that everyone will be happy to visit it regularly.