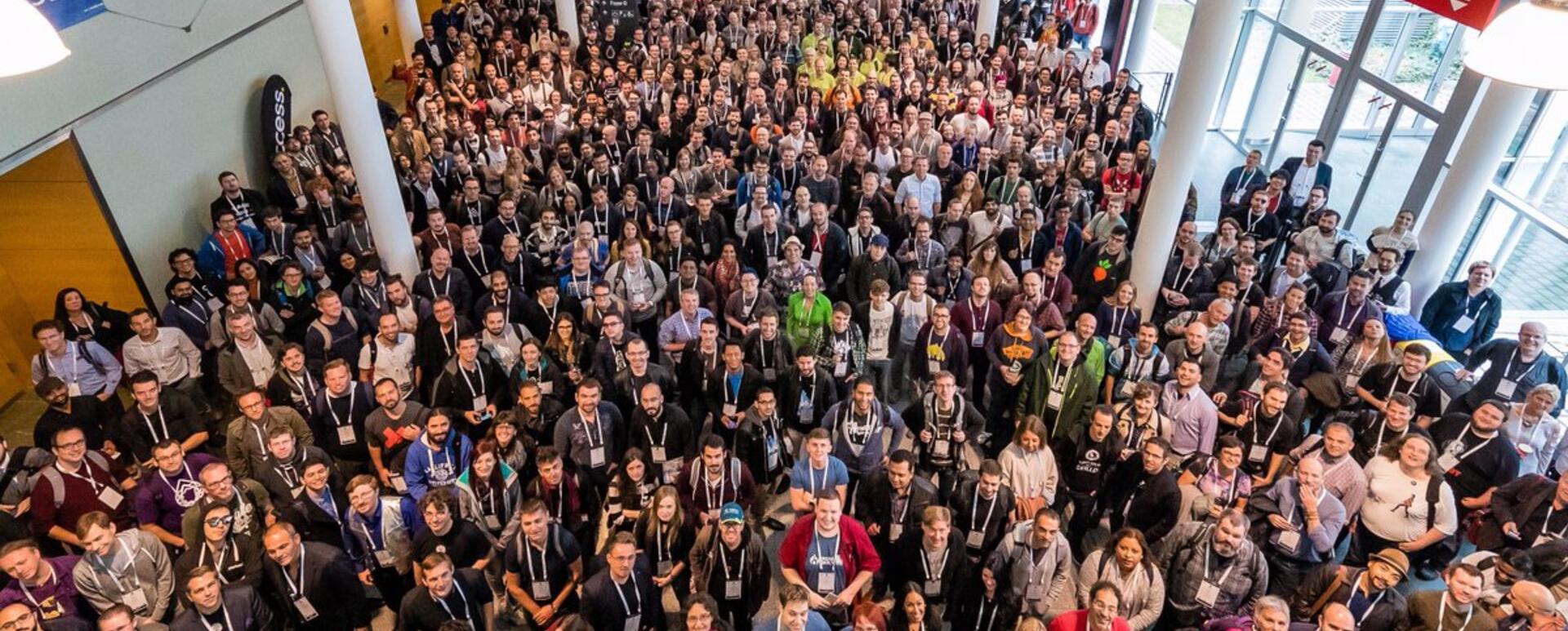 Why is Drupal Europe 2018 worth visiting?
Droptica is already getting ready for the Drupal Europe 2018 conference. Read on to see why you should be there too!
A better understanding of the system
Drupal is software created for the people, by the people. The biggest European Drupal conference is a great opportunity to meet the programmers behind this CMS. The possibility of getting to know the creators, understanding their way of thinking or directly asking them about more complex concepts will certainly contribute to understanding Drupal as a whole and facilitate future work with the system. For a Drupal agency like us this is always super exciting.
Selection of thematic paths and lectures
This year's programme features more than 200 sessions, panels, training courses and more or less formal meetings. Most of them belong to one of the ten independent thematic paths. The list is as follows: 
Agency + Business
DevOps + Infrastructure
Digital Transformation + Enterprise
Drupal + Technology
Drupal Community
E-Commerce
Government
Higher Education
Publishing + Media
Social + Non-Profit

This means that Drupal Europe is not just an event for software developers since it offers something for almost everybody – agency managers, start-up owners, marketers, publishers and many others. Focusing topics on different sectors is a novelty compared to previous years when the focus was mainly on technologies (backend or frontend paths).
The list of sessions that we consider to be the most interesting can be found here.
Driesnote
We have already mentioned this in the article linked above, but it is a presentation that deserves a special mention. The creator of Drupal, Dries Buytaert, will summarise the current situation of the CMS. We can expect both hard data, such as Drupal usage statistics, as well as future plans for Drupal and the community built around it.
Splash Awards finale
Splash Awards is an annual competition for the best project powered by Drupal. It was first organised in 2015 in the Netherlands. Since then, the Splash Awards have also been organised by Drupal communities in many other European countries. For the first time, the Drupal Europe 2018 conference will feature the European Splash Award. The winner will be selected from this year's national competition winners. The aim of the Awards is not only to promote good projects but also to draw the attention of potential customers to the capabilities of this CMS. The websites taking part in the competition will not only be aesthetic and functional. We are sure that they will showcase the absolute height of Drupal's technological capabilities.
The event organised by the community and for the community
In our opinion, this is one of the most important arguments. Drupal Europe 2018 is a grass-roots event organised by the community focused around Drupal.
When the Drupal Association announced in September 2017 that DrupalCon Europe 2018 would not be taking place for financial reasons, a group of volunteers immediately took action to organise a similar convention under a different name.
The organisers put a lot of effort into the conference and made sure that it would attract many guests. This includes the above-mentioned schedule of sessions, ticket prices (various "tiers" and the so-called "diversity tickets"), as well as even more workshops and mentor support. The event will provide an even better opportunity to establish new personal and business contacts through action tailored to the needs of the community.

We believe that Drupal Europe 2018 will help Drupal grow both in terms of technology and as a brand. It is worth being part of this process. If you would like to talk about this with us, you can meet us for a coffee.
If you do not have a conference ticket yet, you can still buy one directly from the event page.