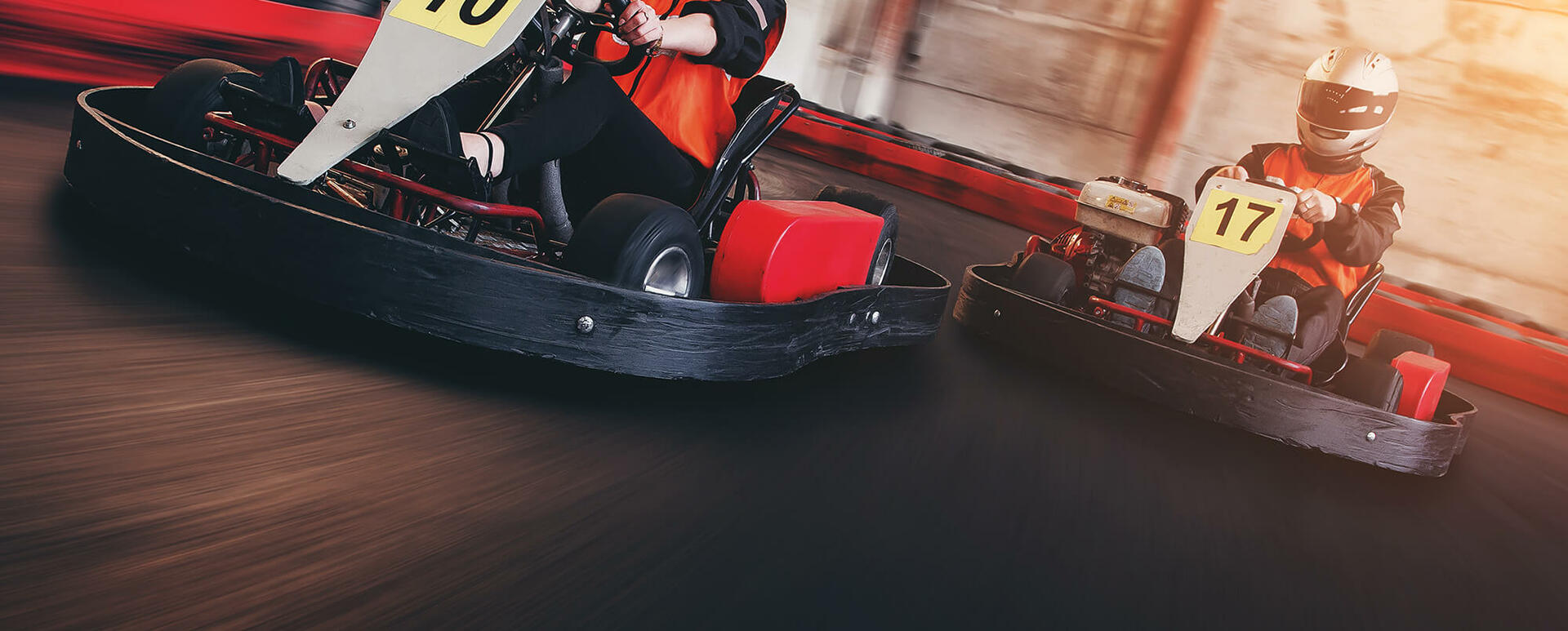 5 things that make working at Droptica worth your while
We spend a lot of time at work – according to the OECD, it's more than 1,800 hours a year! Knowing that you spend as much time at work as in your bed, you should make sure that your workplace is comfortable and characterised by a friendly atmosphere. Check out everything that we do to ensure that our work is both pleasant and productive! ;)
1. We never compromise on work quality
Have you ever been inclined to respond "Ehhh, nothing to write home about!" when someone asked you about your current projects? If that's the case, it's high time to switch jobs. 
We believe that quality is a value in itself. From the beginning of the company's existence, ensuring that the software developed in our Drupal development agency is free of bugs and works in line with the assumptions set by our clients has been paramount for us. We create products that we can be proud of and when looking at the case studies - we definitely are!
2. We use the best software and state-of-the-art technologies
The quality of our software stems directly from using the agile approach to development, as well as using the best available software and technologies. On the one hand, we use reliable and proven solutions, and on the other, we do not shy away from experiments. 
You can read more about how we work and the software we use in our previous articles:
3. We help you take care of your health
We know that intensive work at a desk is often – quite literally – a pain in the back. We make sure that working for us does not affect your health.
Ergonomic equipment
Most of our desks are height adjustable. We also use comfortable, adjustable chairs and peripherals adapted to everybody's needs… and if you're fed up with your chair, you can also use a standing desk or sit on a gym ball.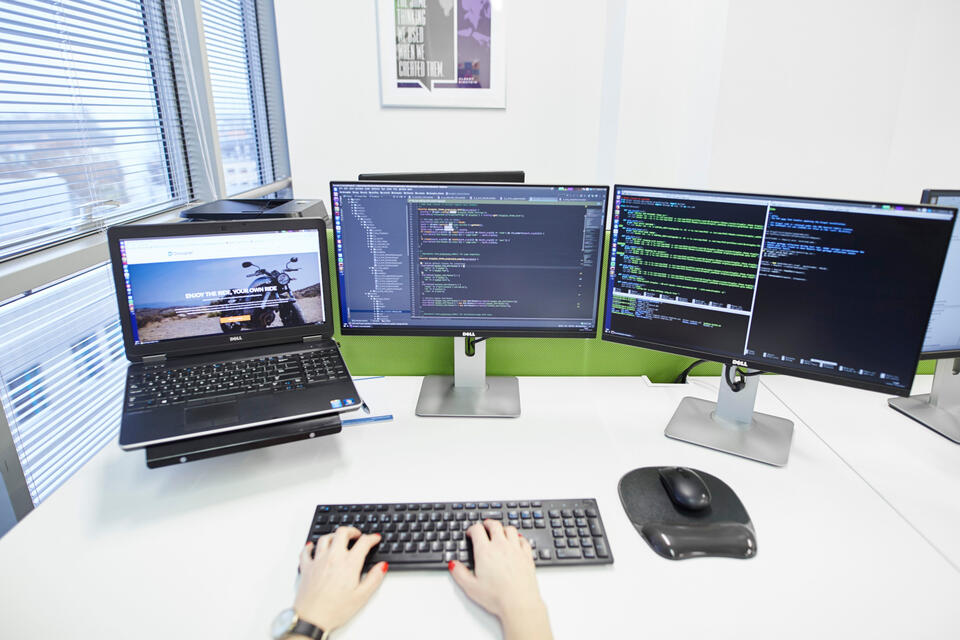 Healthy snacks
"Fruit Friday" is a week-long thing here! We also create a list of snacks for the office together. There's no shortage of fruit, mineral water and juices, granola bars and other snacks. Do you have strict dietary requirements? Or maybe you just want to eat something at the office without feeling guilty? No problem at all!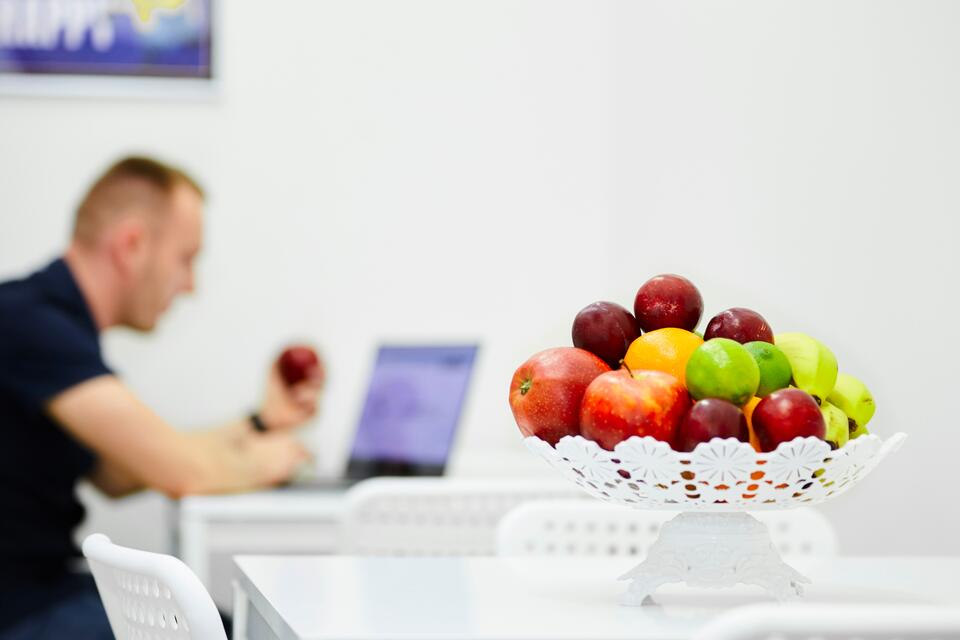 Sport
Do you want to keep in shape? We subsidise half of the cost of your Multisport card and we help you make good use of it. 
Free health insurance package
Sometimes diet and exercise are not enough and a visit to the doctor is required. The health insurance package will help you take care of your health.
4. We offer clear rules and impact on the company
We are frank and honest. At Droptica, you are working in line with the rules that you know, because it's you who helps us set them. The rules regarding projects and the office are decided jointly. You also get to determine your working hours and decide how many hours do you want to work every month.
5.  Continuous development
We are happy to undertake larger and more ambitious Drupal development projects, and then share our experiences with others, because we strongly believe that knowledge is one of the things that paradoxically multiply when shared. We often sponsor and attend conferences and meetups; we also conduct our own training sessions. We offer our developers opportunities to work towards certificates, as well as access to a constantly growing library of specialised books and courses.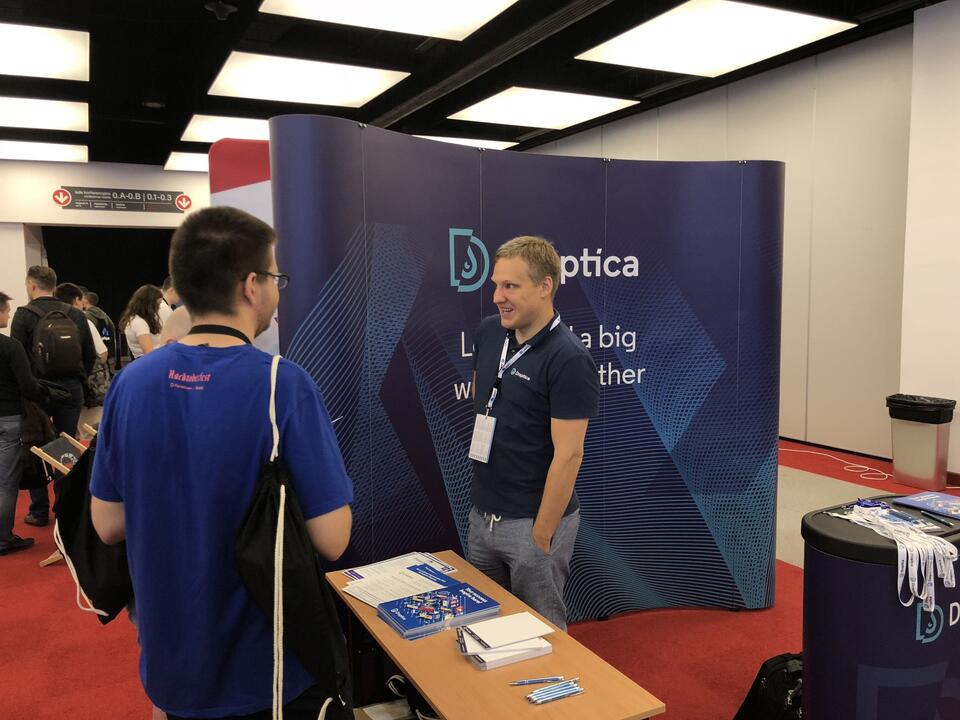 If you are interested in a job that will let you grow while being productive and enjoyable, don't hesitate – apply to Droptica! Meet our team…
...and join us!