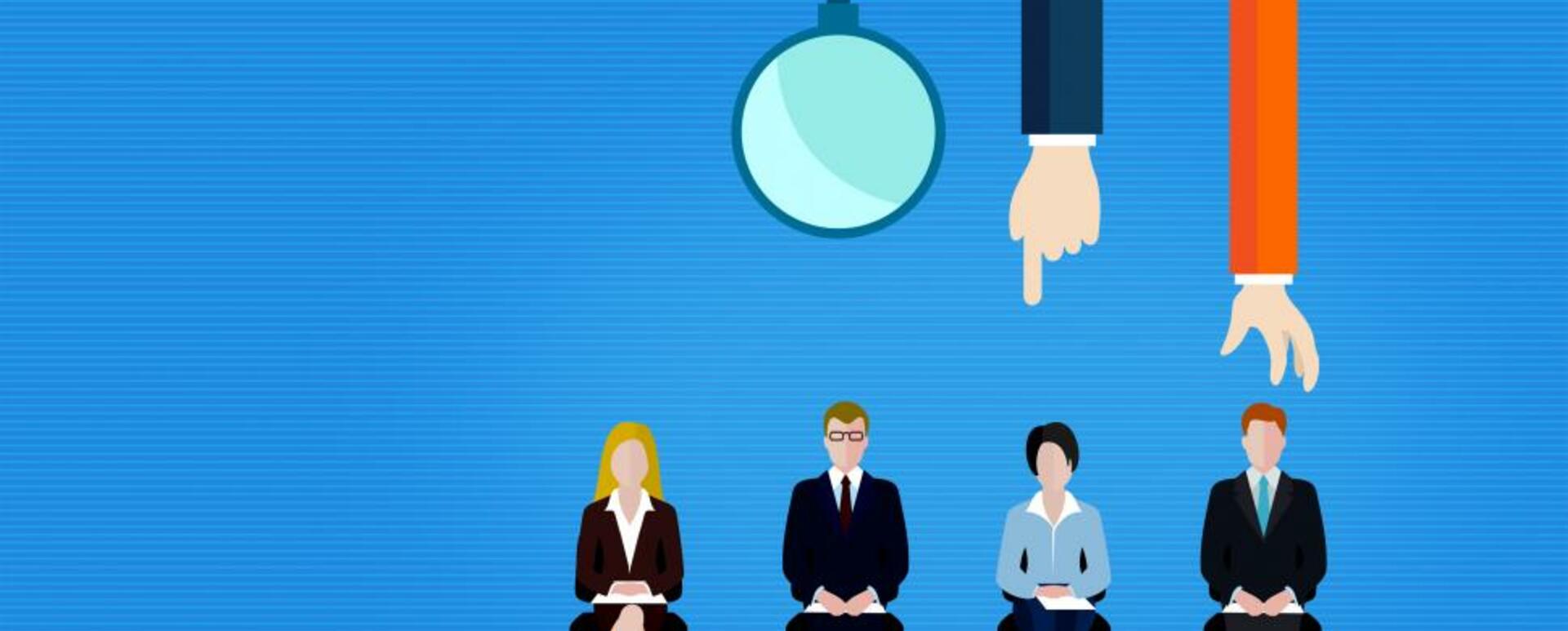 Today I would like to present the recruitment path at Droptica, which we have been developing over the years. Currently, every candidate for a developer position in our company passes it. Thanks to the process planned in this way, we are sure that the newly hired person will cope with the duties. The candidate has the opportunity to get to know the company from scratch, see the office and meet colleagues before starting work. Such a system gives great comfort when the final employment decision is made. After all, the decision must be shared ;)
It all starts with the information
Information on the positions for which we are currently recruiting can be found not only on job portals, but above all on kariera.droptica.pl. We encourage you to visit the website, regardless of whether you are submitting an application through the portal with advertisements or a friend encouraged you to do so.
Once the candidate shows up, it's time to test the knowledge
We have prepared a test on the Moodle e-learning platform that allows you to objectively check and evaluate the skills of the registered people. Depending on the position for which a given person applies, he or she has to perform one of the tests prepared by Droptica specialists. It is a closed test with only 14 minutes duration. The questions are often quite tricky, and time pressure makes it more difficult. First of all, we check the basic skills of understanding the programming code.
Knowledge of the English language
Since most of our clients are located abroad, it is essential to be able to communicate in English. We check it in cooperation with professionals and arrange an interview in English with one of the experts. The conversation takes place remotely and lasts approx. 30 minutes. The test consists of tasks related to the understanding and use of spoken language and grammar. This allows us to verify the candidate's skill level. We expect the programmer to have English at least B2.
Technical conversation
The interview lasts approximately 60 minutes and is conducted by two experienced Droptica developers.
At this stage, we check:
basic knowledge of PHP, JavaScript, CSS,
basic knowledge of application design rules,
knowledge of the most frequently used design patterns, good programming practices.
In addition to understanding the candidate's programming issues, we also check communication skills, which are very important to us. If you get it right at this stage and answer most of the questions, you probably won't have much problem in the next stage!
Second interview - practical tasks
It's time for programming tasks. At this stage, the candidate must perform a remote test (we invited everyone to the office before the pandemic). The candidate receives the assignment and link. We will see him live and see how he copes with code development. It takes about 90 minutes.
At the end of the interview, there will also be time to ask questions that may include:
What is your main technology stack and what is its division into projects?
How does the company automate work?
Is there a Project Manager on every project?
It is also a good time to ask questions about the company, projects, plans for the future ...
I encourage you to read the article and check what is it good to ask about during a job interview for the position of a programmer.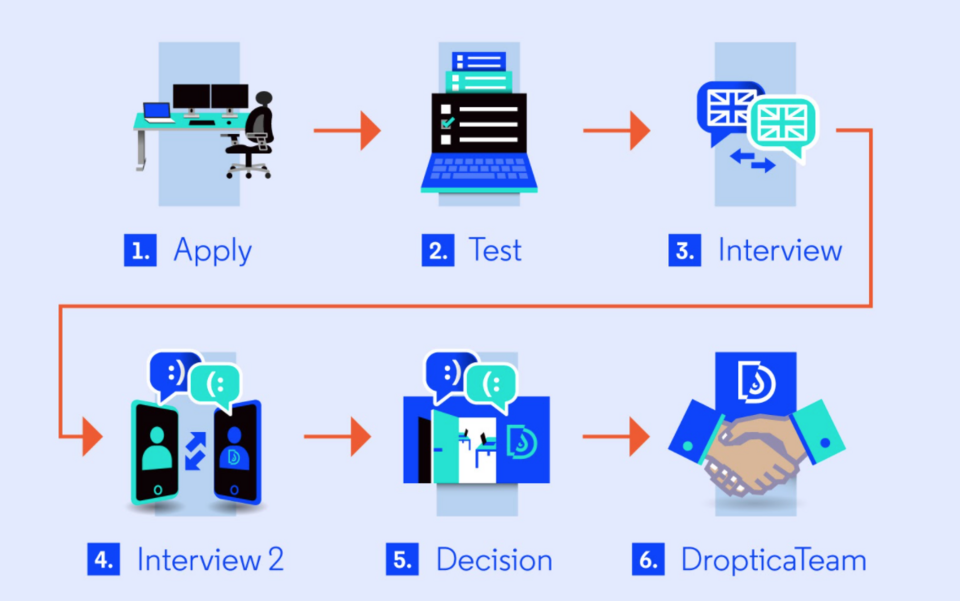 Decision
Regardless of the decision, we will get back to you within 3 working days and inform you about the recruitment result.
#DROPTICATEAM
The recruitment process is divided into several stages, because we are looking for people who will feel at ease with us and want to establish long-term cooperation. All stages allow us to find the perfect candidate, as well as enable him to test his own skills. Our Drupal agency is a company that gives a chance for development, constantly invests in employees, which is why we help them relocate and try to make them feel at home in the new place.
Working at Droptica means...
Knowledge and experience:
individual training program
internal training
certification
corporate library
access to online courses
International projects:
projects lasting many months
projects in teams of 2-8 people
the best enterprise-class Open Source technologies good programming practices
Comfort of work:
multisport
health package
modern workplaces
flexible working hours
remote work
Commitment to open source and the community:
Droopler
DrupalCamp Poland
DrupalDay
Drupal modules
Summary
We are a team that jointly achieves its goals. We help each other become even better specialists. We value common sense, courage and honesty, because these features allow us to find the most satisfactory solutions. We learn, we look for new ways to perform tasks. We constantly improve processes to effectively achieve goals.
Join our team and be proud of your work!