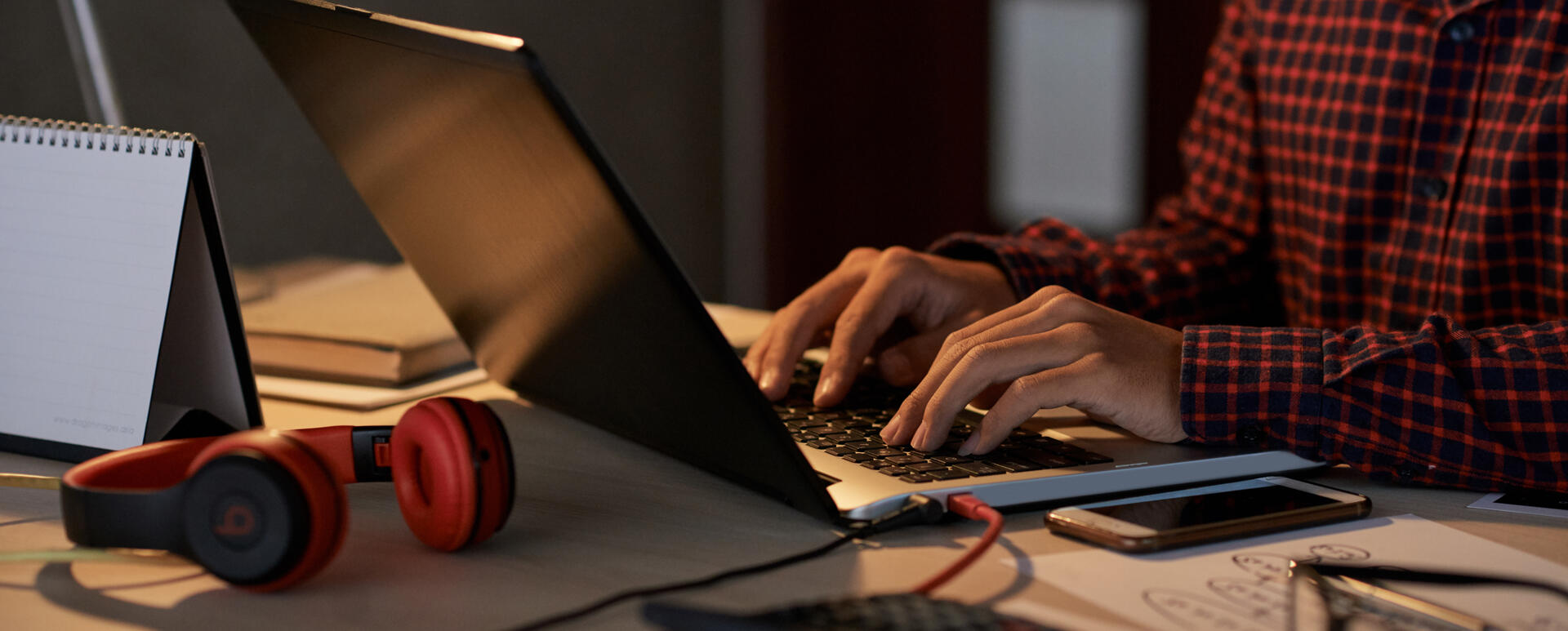 5 Things You Should Know When Applying for the Position of Junior Developer
If you are reading this article, you have probably decided to start your first job in IT. Cool! We are happy with you. At Droptica, we try to improve the skills of our Junior Developers every day. Inf this text, you will find out what tips we have for you.
1. Read the job offer and think why you want to work with us
In the beginning, start by specifying your skills and interests. If this is your first job, read the ad carefully. When it interests you, check if you meet the requirements. At our Drupal agency, we are looking for candidates for the position of Junior PHP Developer. Each candidate should read the content of the offer and prepare a CV.
Many people often make a mistake and apply to the mid or senior level, having a predisposition for a junior position at most. Do not do this. First of all, show that you want to work for this particular employer. Prove that you have read the announcement, company profile as well as that you are not sending your CV massively. You should know what technology your future employer works in, what you can learn from employees and the most important: why you want to take your first steps in IT with this company.
If the offer is addressed to a PHP programmer with preferred knowledge of Drupal, Symfony or React, and so far the only projects you have done using Ruby or Python, it is worth considering whether this offer is for you.
2. What should not be written in a CV?
Remember one important thing: a recruiter reviews dozens of CVs every day. The process and the decision to qualify you for the next stage of recruitment takes place within a dozen/several dozen seconds. The recruiter looks for information that is necessary and usually ignores issues that have nothing to do with the position you are applying for. Not only that: the more that person finds information that adds nothing, the more it becomes obscured by what may be crucial. So if your CV is three A4 pages and the only thing about programming is completing two online courses and attending a conference, then you should rewrite your resume and focus on what will be most important to the HR department.
Don't lie: this is a very important rule! As the proverb says: "a lie has no legs". Each of us has started their professional career once and we know that your CV can be completed with the "education" tab and little (or even zero) commercial experience. We realize that as a Junior you operate a narrow workshop of tools and programming skills, but there is nothing wrong with that. If you can't do something, just admit it and be willing to develop. Don't makeup that you know dozens of libraries and frameworks - often, if not at the initial stage, then at a later stage of recruitment, an experienced group of programmers asks questions and verifies what you've written. It is very easy to spot inconsistencies during a conversation.
Many candidates try to hide empty places in their CVs, related to the lack of knowledge or experience, with a lot of not very useful information. This is a mistake! For the recruiter who will be viewing your CV, the most important thing is your abilities and skills that will be useful for the position being offered. If you haven't had a chance to gain experience as a developer so far, that's okay. The HR department and other people involved in recruiting realize that you are just starting out and just entering the IT world. Do not write that you worked in a bistro or delivered parcels as a courier. Of course, the advantage is that you have worked so far, but that's not the point here.
3. What should be in your CV?
Most of all: be consistent, stick to the facts and give the recruiter a reason to qualify you for the next stage. Below we give you some tips, describing what we value most, what determines the further processing of your application and what we look at first, bearing in mind that you are a Junior.
If you've had the chance to work on commercial projects - that's fantastic! This is an additional point for you and you should include it in your CV. However, be sure to do it skillfully. We realize that the projects are confidential and subject to NDA agreements. If you've worked on a project like this, that's fine. You must describe what functionalities you were working on and what you were responsible for. The phrase "participating in the XYZ project" doesn't tell us much. Writing a few lines of CSS is not the same as writing an API integration for some external service. Describe in a few sentences what problems you encountered and what technologies you used to solve them. If you have the opportunity and you can boast about it, add links to these websites in your CV and write that you made this fantastic navigation that we can see in production!
4. It is not a shame not to know something
We all make mistakes - this is normal. It is impossible to get paralyzed by the fear of making a mistake, even during an interview. If you haven't had a chance to work on something, say it and don't pretend you know. Recruiters can see when you are not truthful. Often, senior developers take part in the recruitment processes and it is only a moment if they catch technical errors. Constructive criticism can be a real aid to better development. As they say: "The man who makes no mistakes does not usually make anything".
5. Commitment, openness and willingness to learn
Don't just focus on technology. Look for a place for yourself, i.e. a company that invests in young talents. If you care about development and want to work with clients from all over the world, the best plan is to check the company's requirements and their technological stack. The beginnings are always difficult, but it is up to you what side you will show yourself to the employer from the moment you send your CV.
Summary
If you want to know more, please read What is it Good to Ask about During a Job Interview for the Position of a Programmer. There you will find valuable tips that will make the conversation even more coherent and substantive. Also, the article Recruitment at Droptica, where we describe the entire process, is very popular and helpful.
We hope to see you soon!