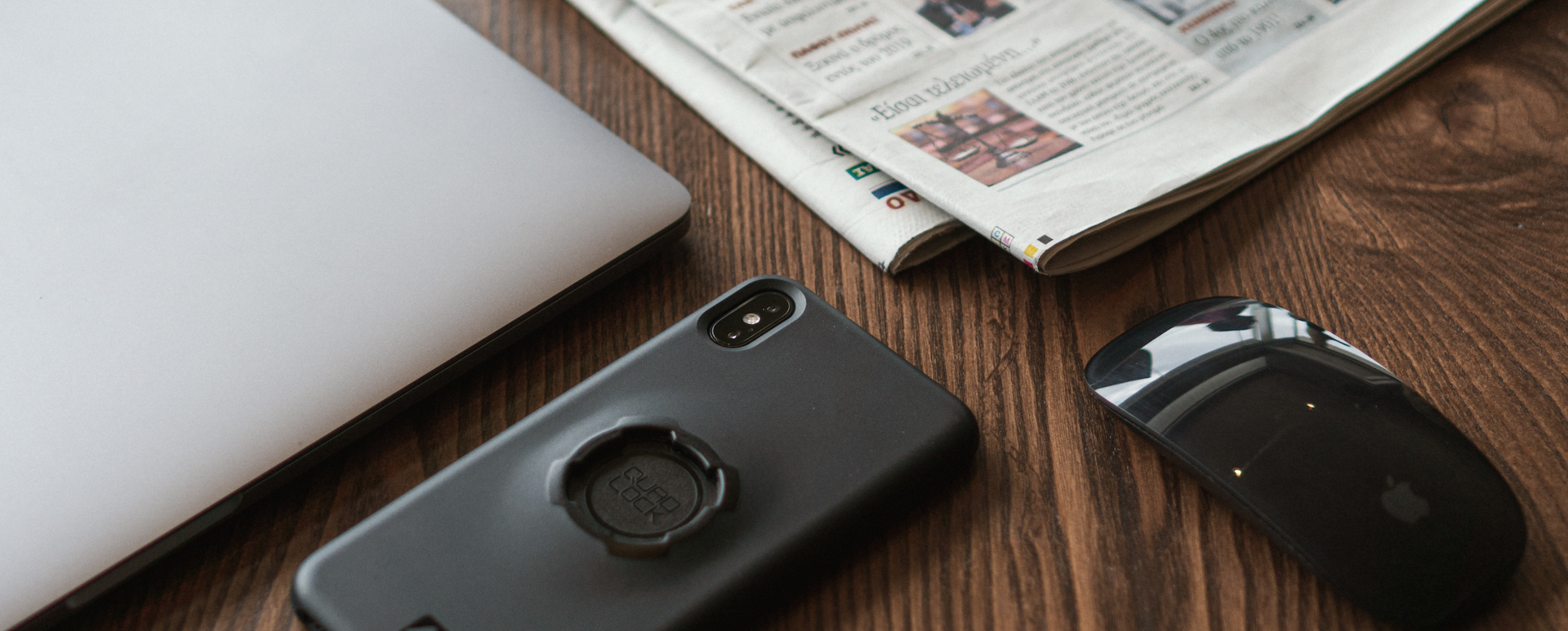 6 Digital Publishing Platforms You Should Know
Today, publishers use many tools to create digital editions of publications and to make them available to a wide audience in various communication channels. There are many publishing platforms you can use, and each one offers different functions. Do you want to try your hand at the world of digital publishing? Have you heard a bit about publishing platforms and are wondering which applications are the best? Check out our list.
What are digital publishing platforms?
The digital publishing platform is a set of tools that make it easier to publish longer text (but also graphic-focused editions, e.g. catalogues or albums) in a digital form, readable on electronic devices, like a computer, tablet or smartphone. You can probably guess that digital publishing applications need to be responsive. This is just one of the many features that popular publishing platforms offer.
Are you considering conquering the digital publishing market? Releasing interactive content online has many advantages:
Traditional materials are more expensive than e-books due to the cost of production and distribution. By creating digital editions, you give potential customers cheaper access to valuable content.
You can reach audiences from all over the world, and your customers don't have to go to a bookstore to get a book or magazine. They can easily access an interactive, engaging publication from their own mobile device or computer, wherever they are.
Fewer and fewer people read traditional texts. They look for information on the Internet. Today you can reach with your magazine or book even those people who don't buy printed content.
Online publishing allows you to quickly present your ideas and discoveries to potential audiences.
Platforms for publishing magazines and e-books
An interesting digital publication should attract the reader's attention. The publishing platform must therefore allow for you creating an unusual design, building projects of advanced, interactive elements, and provide you with tools that will facilitate promoting your publication and brand (e.g. SEO tools, analytical tools, pop-up forms, etc.). A comfortable platform combines many tools and allows you to not only quickly create a magazine or e-book, but also to put the document in an online store and on your own website, as well as to charge for downloading or sharing content without having to pay a commission for the platform.
Issuu
One interesting option for publishers planning to change their publishing platform is Issuu. It allows you to transform your content assembled in the form of a PDF file into an interactive publication. This platform stands out due to its visual story creator - a tool that allows you to easily share engaging content on social media (Facebook Stories, Instagram Stories, Snapchat Stories).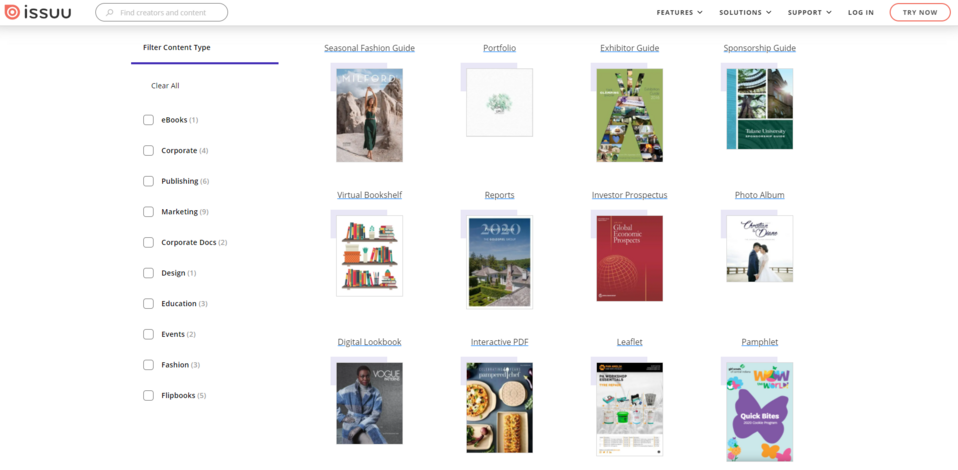 Source: Issuu
After designing your magazine or e-book, you can share it with readers via Issuu in the form of a subscription or a single purchase. Thanks to the possibility of embedding your e-publication on the website, you have the opportunity to promote your new project more intensively. Issuu also provides you with analytical tools with which you'll be able to better understand the readers of the content you publish.
Joomag
Joomag can also transform a simple PDF file into an interesting digital publication. This publishing tool will be especially appreciated by novice publishers who are looking for a more intuitive solution. The convenient text editor and the availability of a variety of templates that you can adapt to the needs of your publication will make your work easier.
Joomag allows you to add music, videos and slides to your publication. Such a modern approach to creating digital content is becoming more and more popular. Users on the web scroll and browse through content instead of reading it cover to cover. Interactive elements attract the reader's attention and make it easier to interest them with the content. Joomag runs its own online store with digital publications where you can put and sell your text.
Flipsnack
The Flipsnack publishing platform can also facilitate the creation of interactive publications. As with other tools of this type, you start by loading a PDF file with the text that needs to be edited. As the publisher you'll have access to a large library of templates. The functionality that allows you to edit several elements of your project at once and "close" those that you consider to be properly prepared will help you save time. This way, you protect these elements from being accidentally moved or modified. It's a great tool for designing magazines because it lets you work with layers that you can switch between to navigate more efficiently on the pages with lots of graphics and text boxes.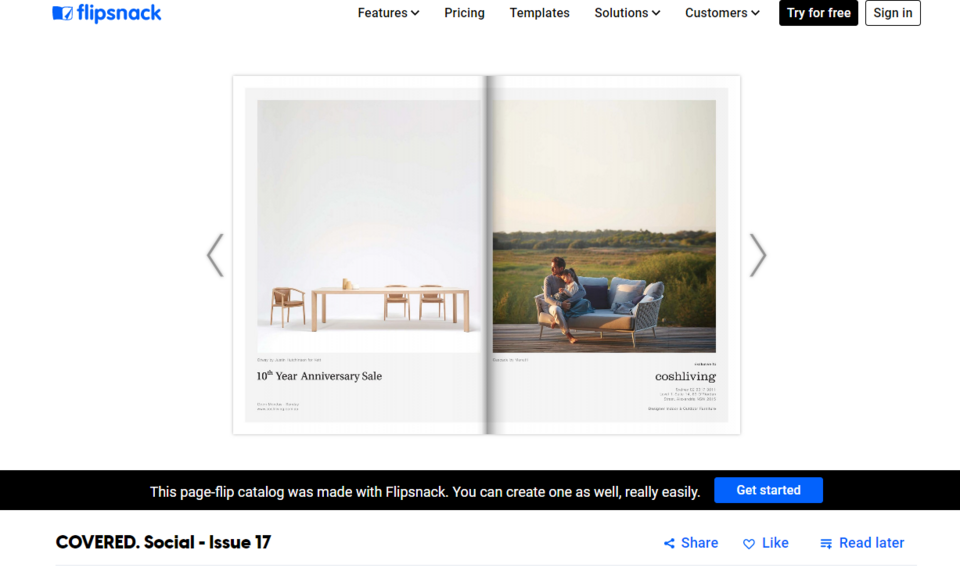 An example of a magazine published on Flipsnack
You can put the prepared interactive publication on the Flipsnack Store sales platform. This will allow you to offer subscriptions and send the content on a monthly basis - an ability that magazine publishers will surely appreciate. The portal allows you to be up to date on sales - you can set by yourself an automatic notification every time someone purchases a subscription. In addition, by using a special tool, you can build a virtual bookshelf and integrate it with your website to better promote your product.
CMS platforms
There are many CMSs (Content Management Systems) on the market that make it easier to publish and manage content. How to choose the right CMS for your business? First of all, you should carefully analyse the platforms available on the market. They have various purposes - they can be used to build a website, edit and publish content (e.g. a blog), and even to run an online store. Below you'll find some examples of CMSs that may be interesting for a publisher looking for a functional tool for working with content.
Drupal
Drupal CMS is an open source content management system that can be used to build custom publishing portals. It has several interesting modules that allow you to use it to build a platform for working with text, tailored to the individual needs of any publisher. One of them is the Content Moderation module which allows you to define the transition between the states of a publication (draft, for revision, published).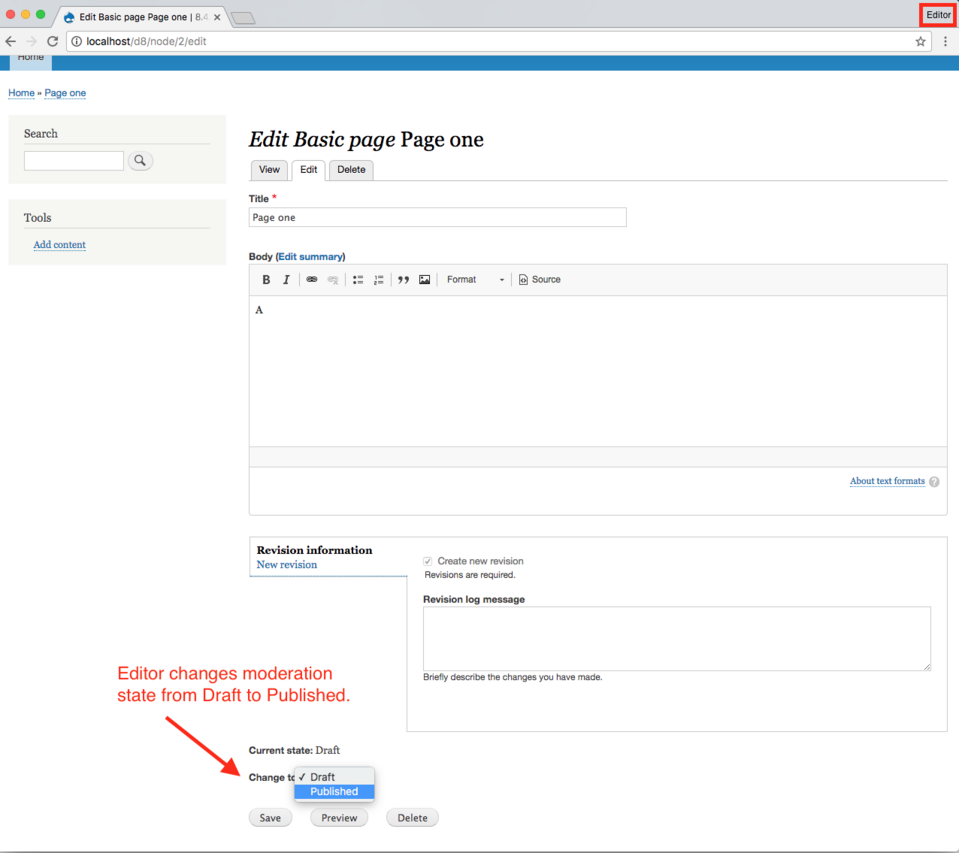 Using the Content Moderation module in Drupal
The Paragraphs module is also useful – it'll help you create ready-made components or define templates that will facilitate the daily work of non-technical editors while using this CMS. Thanks to the Commerce module, you can build your own online store selling the publications you have created. Thunder, on the other hand, is a Drupal distribution designed for professional publishers. It makes it easier to schedule the publication of posts at a specific time.
There are several more reasons why employing a Drupal-based solution will increase the productivity of the publishing house. The taxonomy system in this CMS allows you to categorise the content according to the selected criteria. In combination with the possibility of filtering, tagging will significantly improve text navigation. Editors will also appreciate versioning, which allows you to track every change in an article and - if necessary - roll back to previous versions.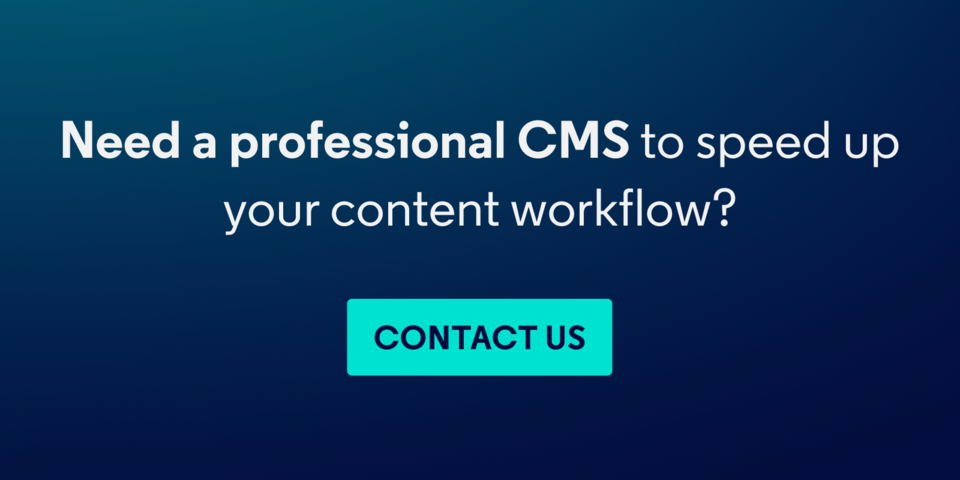 The default text editor in Drupal is CKEditor. It's one of the HTML editors that are available on the market. It allows you to quickly and easily enter text on a website using an interface similar to the one OpenOffice users are familiar with. You can also diversify the published content by uploading images and videos.
WordPress
WordPress is a popular CMS platform used to build commercial and non-commercial websites. It can be an interesting alternative to publishing platforms and tools for creating e-books and online magazines. It's an open-source CMS, so definitely a cheaper solution than a publishing platform that requires subscription. WordPress has a special PaperLit plugin, thanks to which the publisher can turn the content into an interactive magazine. You can use it to create your own cover for the document you're working on. The right plugin will allow you to distribute the designed magazine in the form of an application via the App Store or Google Play.
MetroPublisher
CMS Metro Publisher was created with publishers of online magazines in mind. There are templates, thanks to which creating consecutive numbers of magazines is simple and doesn't take much time. The tool allows you to categorise the published text into one of four groups:
articles,
reviews,
roundups,
events.
Publishers looking to profit from advertising will appreciate the possibility to highlight the sponsored content through special formatting. It can be done very quickly, you just need to tag the relevant fragment of text. Users with the PRO accounts can customise the ad styles to suit their needs.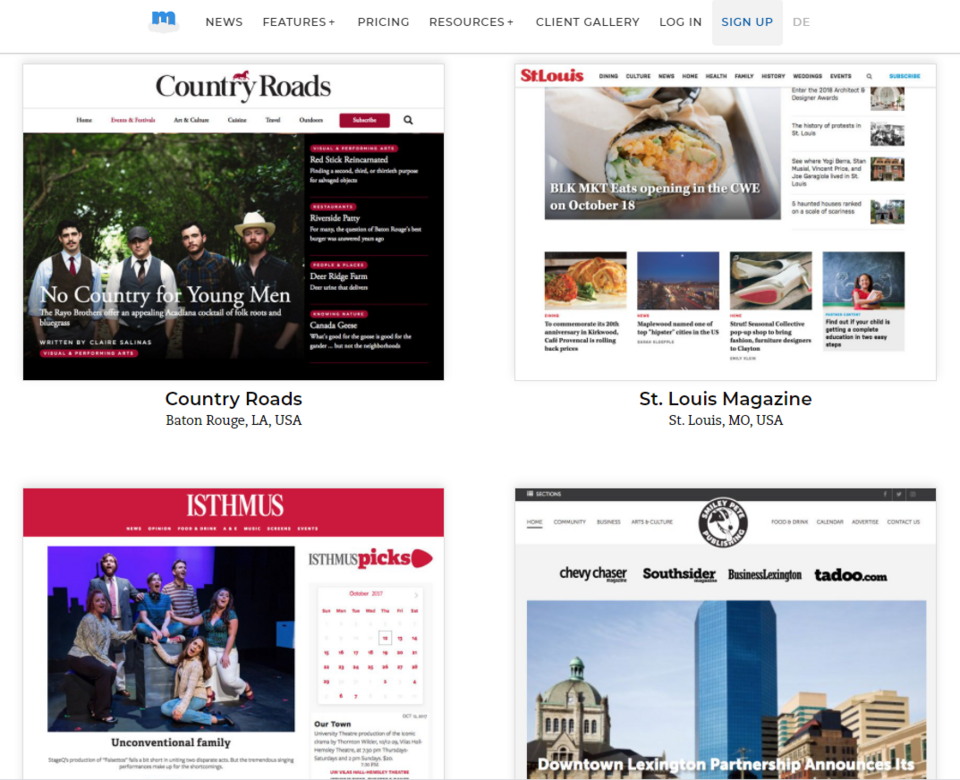 Source: Metro Publisher
On the brand's website, you'll also find numerous tutorials, thanks to which you'll quickly learn to use the full potential of this tool.
Summary
There are many solutions that a publisher looking for a functional publishing platform can use. It all depends on your individual needs and your budget. Remember that while creating a solution tailored to your business can be a significant investment, it often saves you a lot of time, trouble, and expense in the future. In our Drupal agency, we'll be happy to help you choose the right tool.