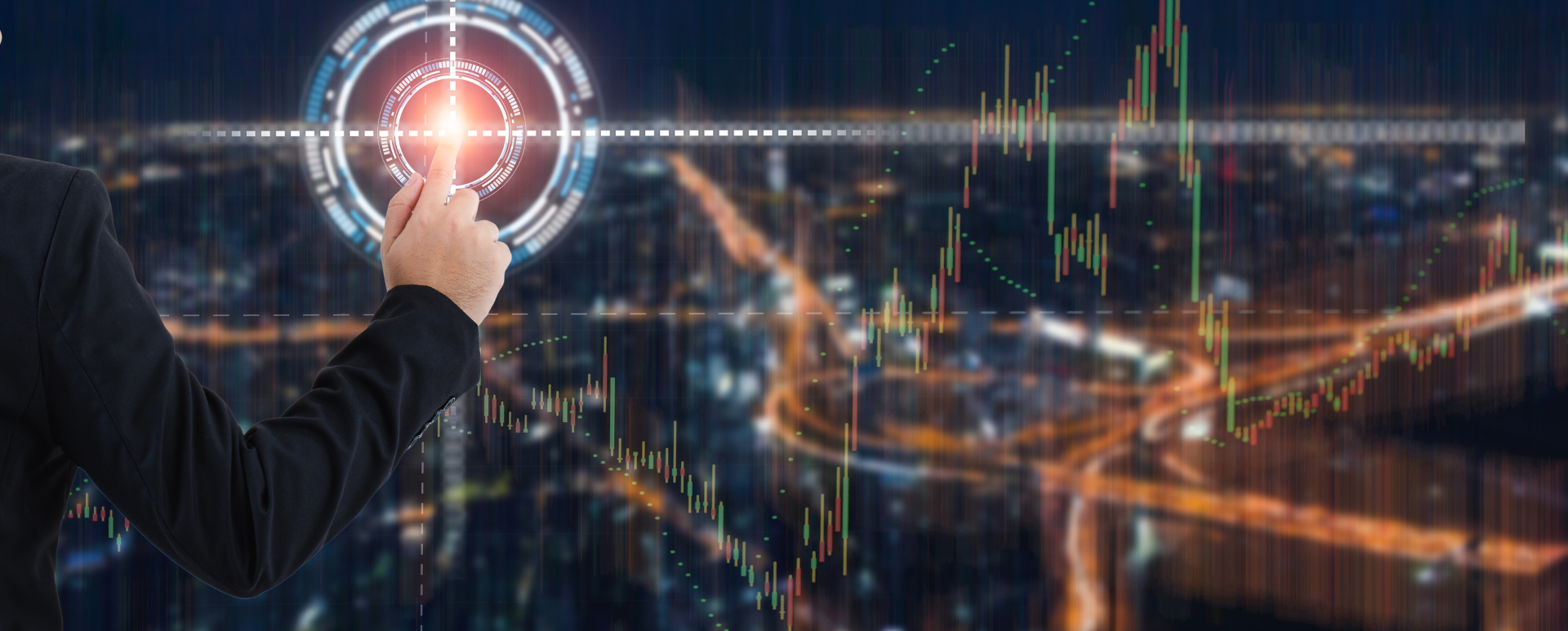 8 Banking Industry Trends You Should Implement on Your Website
The banking services market is constantly evolving, and in order to maintain a high degree of competitiveness with other financial institutions, it's necessary to regularly analyze the latest trends in the banking industry. In our article, we present descriptions of interesting solutions for banks that want to improve the satisfaction of their current clients and convince new ones to choose their services.
How to choose the right banking industry trends for your web page?
There are many interesting solutions that can make a bank website more attractive. However, small, medium, and corporate banks offer different services, as they focus on different target groups. The implemented functionalities should be tailored to the needs and expectations of specific types of clients (e.g. individual customers, companies, or investors) served by specific types of banks. Small banks that address their products to individual clients should focus on implementing solutions necessary for this group of customers, while banks offering business-related services should implement a number of solutions enabling efficient business operations. Investment banks, on the other hand, may choose to publish financial calculators and indices to help their clients make informed decisions.
Of course, many financial institutions operating on the market support different client groups, so it's worth considering implementing many of the functionalities which will be listed in our article. Creating an effective bank website requires precisely defining its goals and considering which solutions will bring the greatest benefits. Below, we present a few suggestions of current trends in the banking industry which you can use on your website.
1. Cardless ATM Withdrawal
Cardless ATM withdrawals are becoming a growing trend in the banking industry. It doesn't require having a wallet or a card with you. A large part of society always has their smartphones nearby, which are multifunctional tools that make performing many tasks easier. Withdrawing money without using a card makes it much easier for user to access their funds. The solution is just gaining popularity and so far, there are three ways to withdraw funds without a card: Blik, code generation, and the NFC technology.
Blik is currently available only in Poland, but there are plans to popularize the solution in other countries. It's a technology used in mobile applications, whereby users can generate a number valid only for 2 minutes (which allows increasing the security of the payer and their funds). The code can be used to make payments at stores, it's also used to withdraw cash at ATMs. It also makes it possible to transfer money to another person without the need to meet face to face. Blik allows generating a check, thanks to which the user can allow another person to withdraw funds, in a predefined amount and within 48 hours, at any ATM that supports this solution.
Foreign banks use a similar solution and allow generating QR codes at an ATM which can be scanned with an application in order to verify and complete a transaction. An alternative solution is to generate a temporary code in the application or on the bank website (the same way as with the Polish Blik) in the form of several digits and enter it into an ATM that has such a function.
Some service providers use the NFC (near-field communication) technology. Near-field communication is based on a high-frequency, short-range radio signal. This technology allows for wireless data exchange at a distance of no more than 20 cm, which increases the user's security by preventing a person who isn't in the possession of the account owner's device from making a withdrawal. However, the ATM that your client wants to use needs to be equipped with a suitable reader. Again, the user opens the application and selects the account from which they want to make a withdrawal, and then brings the smartphone close to a reader. The ATM then prompts to verify it with a PIN.
2. Automated bill payment
Automated, intelligent bill payment is a very convenient solution. It's a trend in the banking industry that's slowly being implemented in business accounts, but may also be introduced in personal accounts in the future. Imagine that you can upload the received invoice to the banking system, and the system will not only save the data from this invoice, but also automatically order a money transfer on the date specified on the invoice, or in accordance with the preferences you've defined earlier.
Such functionality can be implemented on your bank website and lift the burden of manual, monotonous tasks that could be automated off your customers. In this way, it's possible to reduce the expenses on accounting and bookkeeping services, as well as to improve the company's operation by accelerating these processes. You should also keep in mind that payment automation eliminates errors (such as entering an incorrect account number or late payment).
3. Automatic expense classification
Keeping track of your own earnings and expenses isn't an easy task. Some people do it by just browsing their account history, others analyze their expenses in Excel or use special applications. It's more difficult in the case of a company because there are usually more sources of income. Banks increase their clients' loyalty by offering them more and more tools for wealth management. While external solutions usually provide quite advanced functionalities, most people prefer to limit the number of installed applications, which is why by offering your clients similar services on the bank website, you make their lives easier. You can implement automatic expense classification in your bank, giving your clients a better idea of how they spend their money.
Your banking website can use simple or more complex data analysis to assign specific cases to pre-created categories (e.g. taxes, health, entertainment, groceries, etc.) so that the given user will know what amounts and for what purposes they spend their money. That'll make it easier for your clients to monitor and plan their expenses on a daily and long-term basis. More advanced reporting tools will probably be more useful to business clients, as well as those using the services of investment banks. This doesn't mean, however, that you shouldn't equip a personal account with a simple reporting tool. Thanks to this the users won't have to frequently export data from the banking system to prepare reports. Allow generating them from any sets of data they choose after logging in on your bank website.
4. Predictive analytics
Even with many tables in front of our eyes, it's often difficult for us to assess the value of a particular piece of information. Fortunately, artificial intelligence relies on an unimaginable amount of data and can estimate the probability of certain events much more efficiently and effectively than a human. Predictive analytics makes decision-making easier, especially in those complex cases where there are many variables to consider. It's mainly used to assess the risk of an investment, but also to protect the clients' and bank's resources. Thanks to modern analytics, it's possible to more effectively identify fraud attempts and other threats to capital (e.g. risky investments).
Tools based on this technology will be useful for clients of investment banks and those focused more on business clients. Predictive analytics for investment risk assessment increases the probability of gaining profit, which is why the technology is appreciated by the banking industry. Forecasts show that the Compound Annual Growth Rate (CAGR) of the global predictive analytics market will reach 20.8% by 2026 The value of this market in 2026 is assessed at USD 5.43 billion. Predictive analytics is one of the most common uses of artificial intelligence in investment banking (60% of respondents mentioned this way of use), together with virtual assistants and machine learning.
5. Open banking
Open banking is a term associated with the latest regulations that oblige banks to share client information. In principle, implementing the solutions required under the new regulations is mandatory. One of the consequences of this regulation is the possibility of presenting information about the banking products of one bank's clients in the application or on the web page of another bank.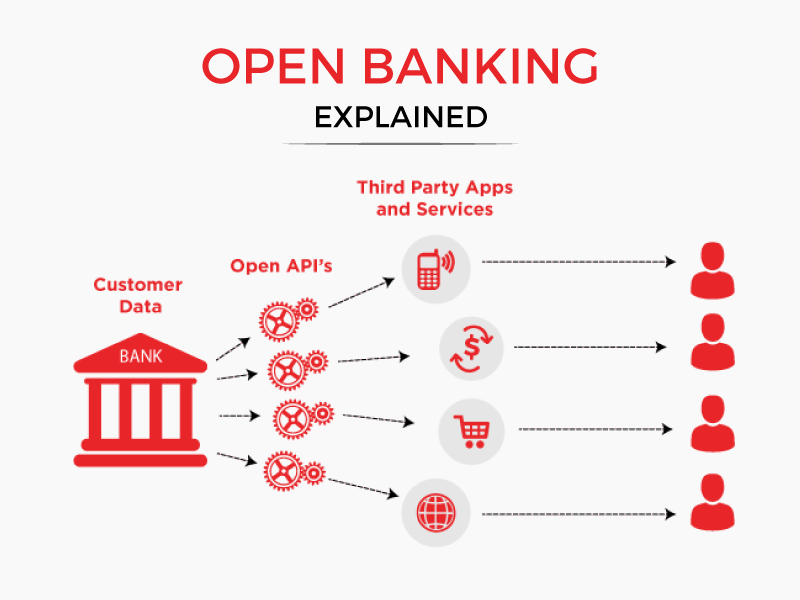 Source: CashDash
Currently, this service is being more and more widely implemented in mobile applications, but it can also be made available on websites. This functionality allows users to be up to date with the products of different banks without having to switch between their applications or websites. It's popular with clients because it makes it easier to manage funds and monitor expenses using just one application instead of many.
The financial market is changing dynamically and service providers (including banks) are striving to improve their users' experience. Open banking improves information exchange and cooperation between banks and financial institutions, increasing their flexibility. This allows for better adjustment of banking services and products to the expectations of users.
6. Content personalization and product recommendations
72% of respondents in the Capco Study of 2021 considered personalization in banking to be extremely important. It's very important for the Y generation – 79% of respondents from this group are extremely interested in personalization in their experience with the bank. As many as 87% of people who considered personalization in banking to be important for their experience declared that they would be willing to share their opinion on customer service at least once a year.
There are two types of personalization. The first is based on strengthening the relationship and improving clients' experience by tailoring content to their needs based on the data collected about them. The second type of personalization are product recommendations or content recommendations. By analyzing the behavior and history of a user's activity, recommendation systems are able to predict what products or content (e.g. blog articles) a person is looking for, and display them first.
7. Chatbots and chats
Good communication and quick resolution of a client's problems are key to maintaining their satisfaction with banking services at the appropriate level. The round-the-clock operation of a hotline is an expensive solution. An interesting alternative is to use a live chat or a chatbot. In 2023, 826 million working hours in the banking sector will be saved thanks to the use of chatbots, according to the AI & Automation in Banking: Adoption, Vendor Positioning & Market Forecasts 2020-2025 report. As many as 79% of chatbots will operate as part of mobile banking.
Live chat is cheaper to implement because it only requires integrating one of the many available instant messengers with your bank website (you can also choose to create your own chat, but in the end, all such solutions have similar functionalities). When using live chat, however, you need to hire a specialist who'll answer your clients' questions. It's good to keep in mind that a person operating the instant messenger can still serve more clients than a hotline consultant within the same amount of time. The second solution is a chatbot. The type of clients' problems it'll be able to solve depends on how much you decide to invest in it. Simple bots are able to answer questions selected from shortlists, while more complex bots can sell, analyze complaints, and grant refunds. Regardless of how "intelligent" a bot is, it can, to some extent, support the bank's clients around the clock without the need for human supervision, which significantly eases the load on the bank's budget.
8. Reliable cybersecurity and fraud prevention
Security and trust are paramount in banking. But ensuring them isn't easy. According to a report by the Consumer Sentinel Network published in 2022, losses from financial fraud in 2021 amounted to USD 5.9 billion.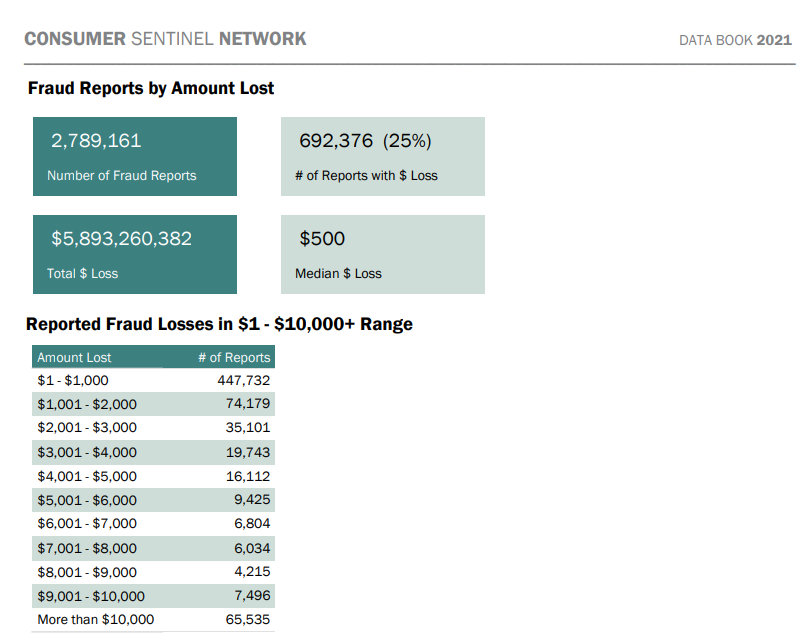 41% of respondents aged 20-29 lost their funds due to fraud (they are victims more often than the elderly). Without having confidence in the security of a given bank, new customers won't come, and the old ones may start to lean towards the services offered by the competition, which is why more and more banks are opting for the most modern cybersecurity solutions.
There are several methods for securing clients' data. The basis is adopting a zero-trust strategy and encrypting the data. Verification consisting of several steps increases the likelihood of stopping the offender from committing theft, even if they have acquired certain information about your client or their account (as well as employees' accounts). Multi-step verification often requires not only providing various types of data, but also an authentication by entering an SMS code, using an additional device (a smartphone), or confirming the transaction in a mobile application.
Biometric technology can also be used to make getting access safer. Certain data are specific to an individual. Copying a fingerprint or a face is more common in films than in reality. Many banks already allow you to log in using the chosen fingerprint. Applications also use face scanning. This is often an alternative to multi-step verification.
The clients won't be aware of all the solutions that banks use to secure the data, but you can keep them safe by implementing the latest cybersecurity systems on your website. The solutions based on advanced analytics, machine learning, and artificial intelligence are able to identify unusual activity in the banking software and immediately take the necessary actions (block access) or inform your specialists about the threat.
Banking industry trends - summary
Implementation of the banking industry trends is necessary for those banks that want to maintain their competitiveness at a high level. When creating an extensive website for a bank, it's worth focusing not only on the design that'll make the web page intuitive and easy to use for the client but also on useful functionalities. Some of them are more suitable for a specific type of bank (e.g. accounting services, financial indices, reporting), while others can be successfully applied in any bank (chatbot, multi-step verification, ATM withdrawals without using a card).
Adapting your financial services to clients' expectations will allow you to increase their loyalty and encourage new customers to take advantage of your offer. It's best to plan the implementation of advanced functionalities even before you start creating your web page. We can help you design your bank website as part of our services for companies operating in the financial sector.