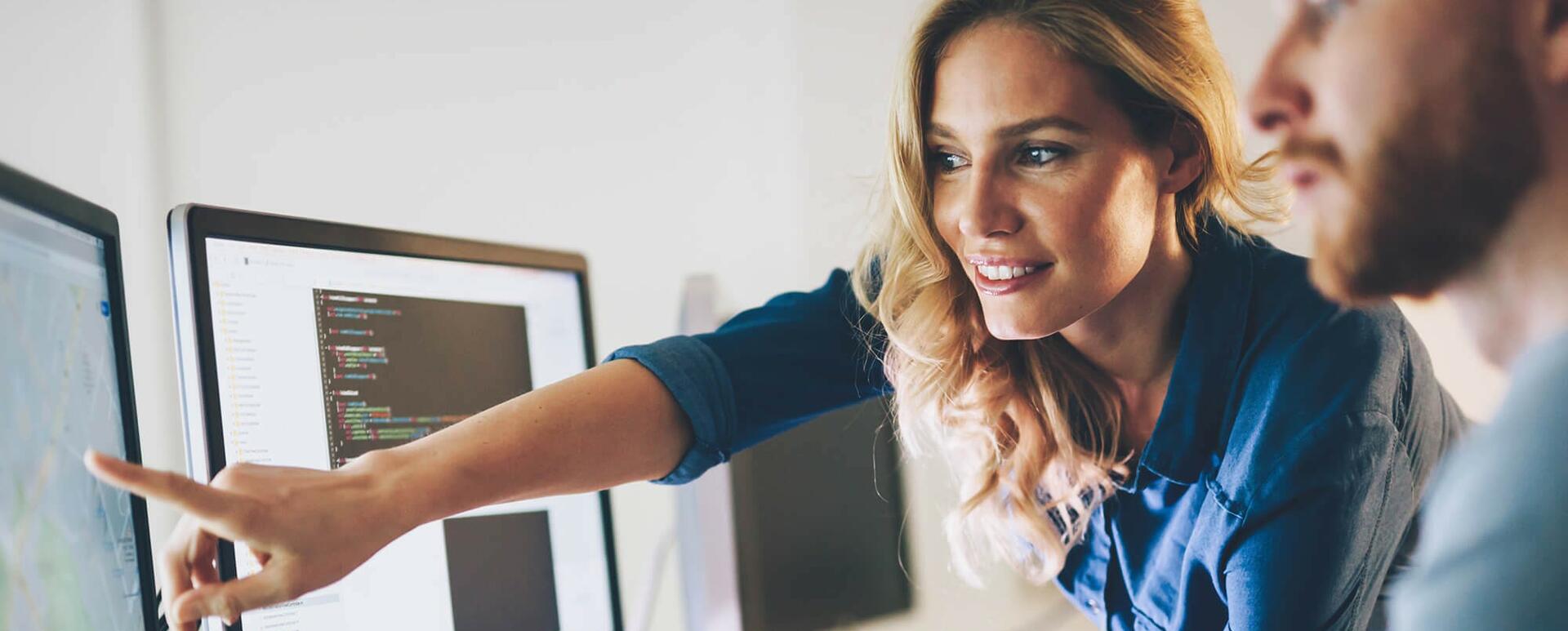 Drupal – the dream solution for your business
Drupal is readily used by numerous large, international enterprises, including Nokia, Timex, Pfizer, and Cisco. What do all these brands have in common? All of them need stable websites that respond to rapidly changing trends while ensuring security and enabling editorial teams to work quickly and efficiently.
At our Drupal agency we know from experience that managing a huge corporate website can be quite a challenging task, which is why we are going to present three aspects that make Drupal a perfect solution for your company.
Flexibility and scalability
The business world never ceases to develop and move forward. Thus, your website needs to be able to keep up with the changes to present offers and provide a platform for the exchange of information. While choosing the technologies that will serve as the base of your new website, you should always take into consideration one criterion – how easy will it be to adapt your website to the changing conditions. What will happen if you decide to launch a store in a year's time? What if you decide to offer completely new services? In the case of some popular Content Management Systems, the initial cost of building the website will be negligible, but the price of its adaptation at a later time might turn out to be unacceptable.
How does Drupal fare in this case? For starters, it is often referred to as a CMF, or Content Management Framework for a reason, making it stand out from more specialised CMS platforms, used solely for editing websites. It does not treat the website content as a collection of texts – instead, it is considered to be a set of interconnected information of various types.
Sounds complicated? Let's see it on an example. When you organise a conference and want to add its programme to the website, you can simply add a new content type with title, description, lecture time, speaker's name, language and conference hall number. Then, you can create the programme in the form of a so-called view, enabling filtering and pagination. You can do all of this without having to write a single line of code. All development work concerns only adjusting the layout and behaviour of new elements to adapt them to your needs. The website of DrupalCamp Wrocław – an event that we organise – was built in just a couple of hours.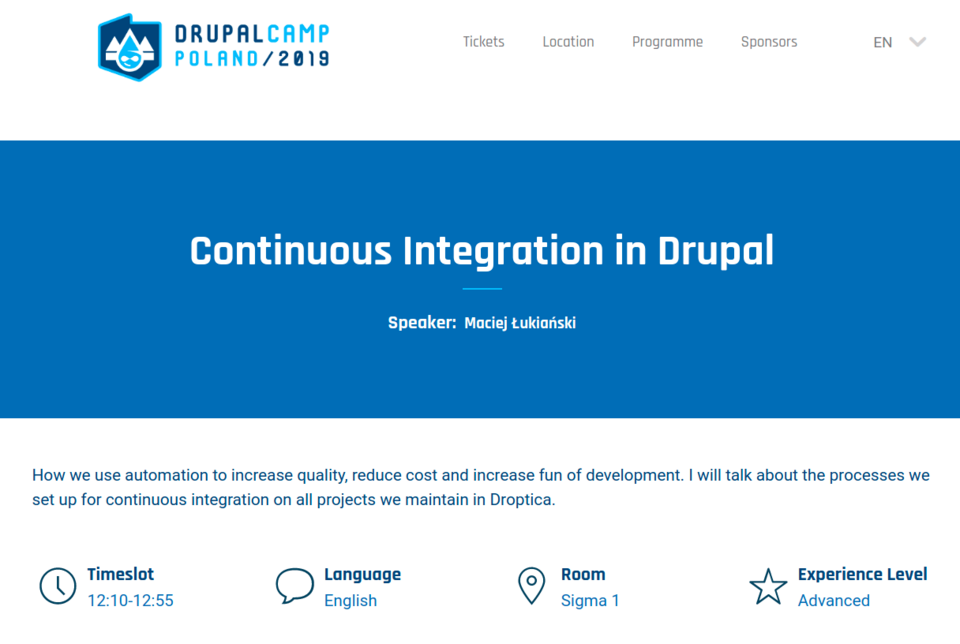 Drupal's flexibility is also significantly enhanced by the availability of hundreds of modules created by the community and shared for free at drupal.org, which expand Drupal with new features, such as e-commerce and advanced SEO support.
Content editing
One of the most important features of a good content management system is its ease of use. Websites have long since ceased to be based on simple templates. Modern design incorporates multimedia, animations and effects, all while being responsive and dynamic at the same time, and you are not going to be able to add all kinds of content to such a website using a WYSIWYG editor. What you need is an editing system that is both simple and fully adapted to the users' needs – and Drupal fits the bill perfectly.
Imagine making a subpage with an article, a slider, a scrolling list with similar content, a large banner, some images, clips… You can combine these elements in Drupal in several ways, all while letting users enjoy a simple and clear editing form, allowing them to easily edit and change even the most complicated components of the website.
Multimedia support also takes the editing experience to a whole new level. Photos are no longer considered files – they are entities with proper titles, descriptions and categories. They can be segregated and reused in articles when needed, they can also be imported from external sources or embedded from websites such as Reddit and Instagram. What is more, you can do exactly the same with videos and sound files.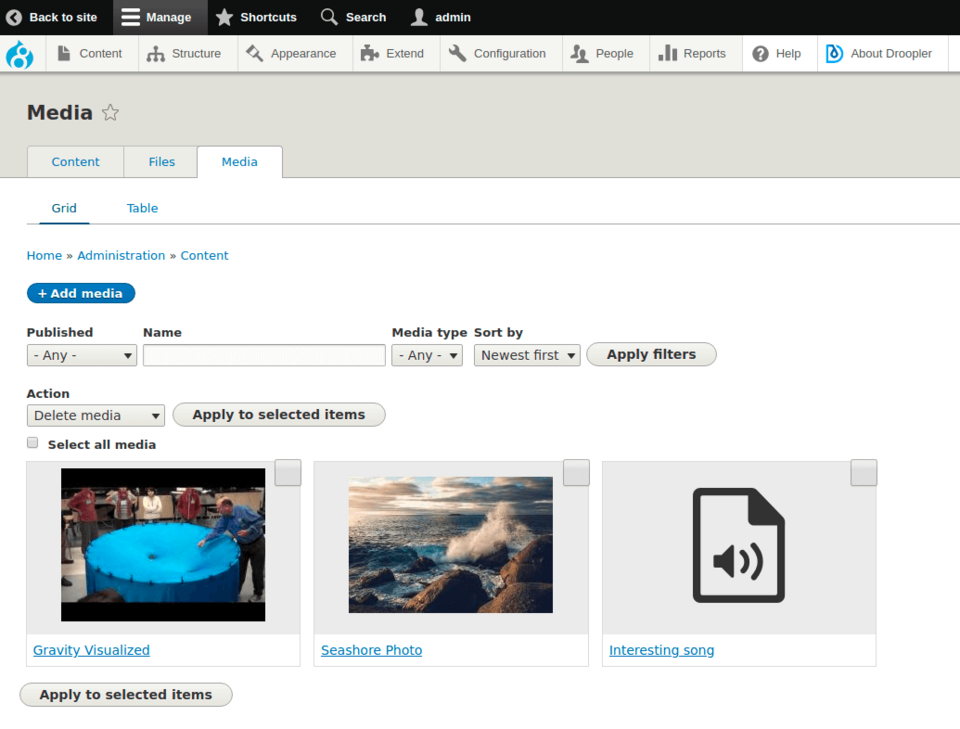 All the above features work with content versioning. What is more, all editors can have different ranks and the website can be set up in such a way that they will be able to publish new articles only after they are approved, thus enabling teamwork – in the case of many other Content Management Systems, this might lead to conflicts, but not with Drupal.
Drupal – security and stability
A website showcases the company and its stability often makes or breaks the proper image of the brand. Drupal is considered to be one of the most secure website building tools, owing to this renown to its active security team, its use of Symfony components and the support of large organisations, including the European Commission. You can find out more about Drupal's security in this article.
Resilience against external threats is not the only thing that makes Drupal stable. While choosing a perfect solution, you should also pay attention to how easy it is to update and test new versions. Drupal stands out among the competition thanks to using Composer package manager and an extensive set of automated tests, which minimises the probability of errors while updating – this might sometimes happen with other Content Management Systems, such as WordPress or Joomla.
Summary
To sum up: Drupal is a system that can bring numerous benefits to your company, resulting from its flexibility and stability. It is worth giving a try – especially when you are looking for a solution that will not age too quickly and will be able to keep up with the dynamic growth of your business.