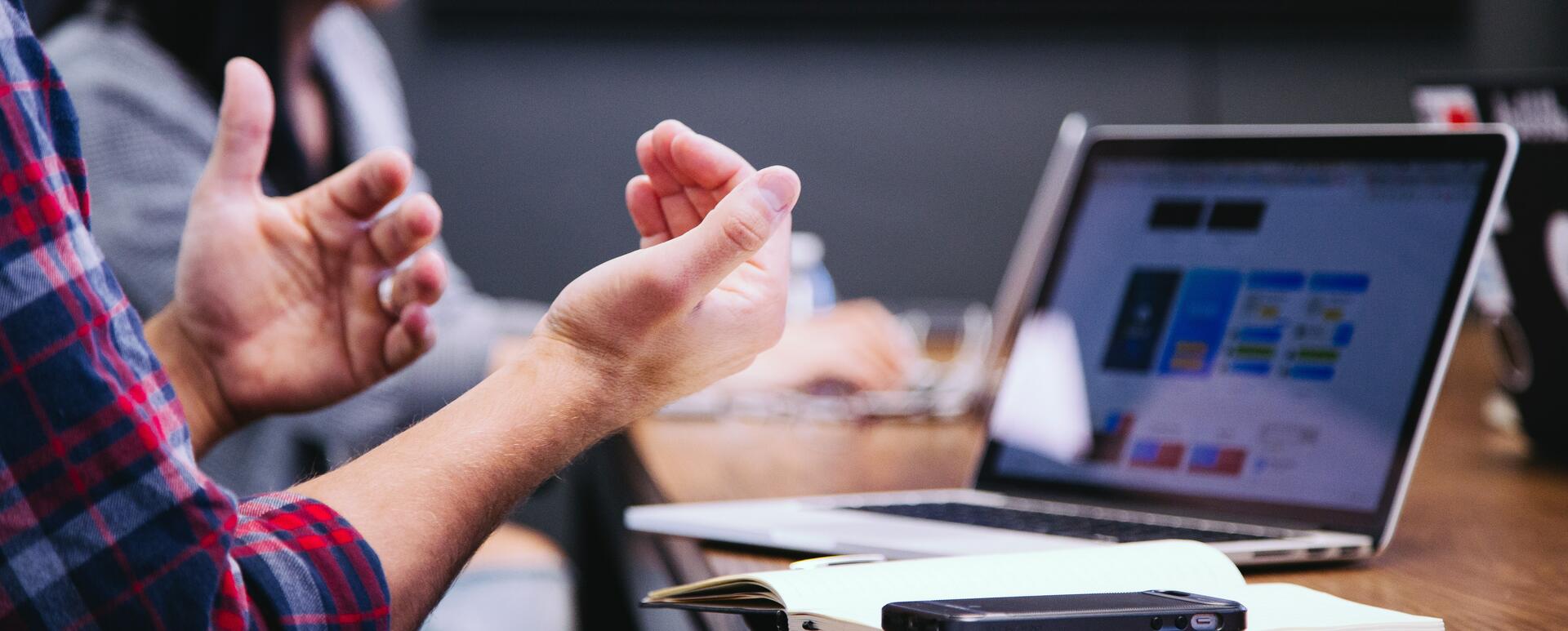 Why every business needs a great website
We're now quite deep into the 21st century. We are reaching a moment when advertising money spent online will surpass off-line. It is now obvious that to succeed in business a company needs a corporate website. As Bill Gates famously put it: "If your business is not on the internet, your business will be out of business".
Every company has to have a website and indeed almost every company has one. The world, however, moves forward. It is not enough to just have a website anymore. The website has to be good, really good. In fact, it has to be great - really great. Here is why.
Your customers expect it
Depending on your market, even up to 90% of your clients will investigate your business online before deciding to buy from you. They will judge your business, at least to some extent by the website you present to them. This is often your biggest chance to win the customers over, but also a delicate moment in which you can lose them.
Your website gives your business credibility
"They seem like a good company. I visited their website and it looks professional" 
                                                                  - Every second customer on the web
The first impression your business makes is online. The first few seconds and the next few minutes of the first research of your website are creating an impression on your visitors. 
Does this company look professional?
How big is this company?
Are they modern, organised and knowledgeable, or are they sloppy?
Do they seem trustworthy?
Creating a good, professional website is not easy. It is often time-consuming and expensive. What differentiates great companies from the poor ones is that they have the resources, patience and the will to look after their websites. Customers feel that.
Each business is judged based on its website. If your website is poor, your customers will perceive your business as not that great either. If your competitors have good websites, it will be really difficult for you to compete online. If you have a great website though, you often have a head start against your competition even before the customer contacts you. 
Your website helps your customers
Your customers expect your website to help them. They will want to achieve their objectives using your website. Some of the things they might want to do:
Find contact information - this is the first and most obvious reason people find business websites online. They want to get in touch.
Find locations/opening hours - similar to above the website often serves as a guide for your visitors to find you. The more branches/locations you have the more important it is to make it easy for users to find those near them
Learn about products, which we will cover later
Get help - if they are in trouble with your products
Other - depending on the type of business, customers may want to achieve various things (learn about their balance, download invoices, see the progress of services etc)
Whatever the goals, your visitors will expect to be able to achieve them online. The more you help them the better. Actually, the more the customers can do themselves, the less trouble they will cause you and your staff and the more willing they will be to interact with you.
But websites are not only build to satisfy your users. They also are very useful to the businesses. They make money.
The website is a great sales tool
Not only if you have e-commerce attached to it.
A website is one of the greatest assets your marketing and sales teams have at their disposal. It supplements all their off-line efforts. It allows you to do many things. 
Attracts new customers
Modern websites are fantastic lead generation mechanisms. With correctly organised content and SEO strategies, they can attract new potential customers and turn them to leads your sales teams can work with. 
Each business website should have clear metrics of:
how many people visit it, 
where do they come from
what are they looking for
how many of them reach out to the sales teams
Great websites employ complex lead nurturing mechanisms to convince visitors to the company and persuade them to leave contact details, which can later be handled by the marketing and sales teams.
Educates into buying
Buying processes these days are complex. Customers often go through learning phases before deciding to buy. The more complex the offer or product the more the client has to learn before he can decide what to buy.
Your website can serve as an invaluable resource to a potential client who does not yet know what he needs or if he needs. Through it, you can provide the customers with a massive amount of information which you would never be able to transfer to them over the phone or via a broadcasted advertisement. 
You could send them a book instead perhaps, but books are not interactive, not searchable, not sharable. It fairly is difficult to insert videos into paragraphs of text. Websites allow you to to do all that. 
Educational information has to, of course, be well served, not to overwhelm, but educating is the best way to turn reluctant or unsure prospects into leads. It is also the best way to clear any of your customers' doubts.
Finally, great education on a business website of a company is organised in such a way that when the clients understand the whole problem he faces and knows how to solve it. He also knows that the particular companies offer solves it best. Your client is now educated into buying your products and he will not even consider other offers which do not fit into his perception of how he will solve his problem with the help of your product.
This, of course, it not easy, but it is worth the effort.
Presents your offer
This is probably one of the most important aspects of good websites. A corporate website presents your products/services. It is the best place to inform your clients about what you offer and present the offering to potential clients.
Your customers will come to your website to learn more about your products, to gain trust and to understand. On your website, you have the best possible opportunity to present your offer in the best way, without anyone interfering.
Websites help in recruitment
Finding talent can be sometimes difficult. Your website is an important tool for your recruitment efforts. The more professional your workforce the more they will evaluate your company using your website. They may look for a careers section but also for information on employee benefits etc. The bigger the company, the more the potential staff learn about it from the internet. 
Big companies often have separate careers sections or completely separate websites targeted towards potential future employees. 
Information centre for your staff
Company websites are really frequently visited by employees. The most obvious are the sales and marketing people who, if your website is well maintained, will be constantly educating themselves from it about the offering and value proposition and directing clients to it.
The less obvious ones are the support functions which check for legal information, contact details, tax numbers, branch addresses, job openings etc. Of course, you may have an intranet, but that also is a sort of a website right?
Websites are cost effective
Building and maintaining a great website is not cheap, but it is cost effective. A good website serves many purposes to many people. Achieving the same reach offline, providing all the information to all the users that visit your website via other channels would be extremely expensive, if at all possible.
The website is the only place in which you can have all the information you want available to your customers. It is the only way to provide them with easy access to all the things they might need.
You may have to focus a lot of effort on your website to make it great, but it will be an effort well directed and one that brings a lot of return. 
It is worth it to have a great website!