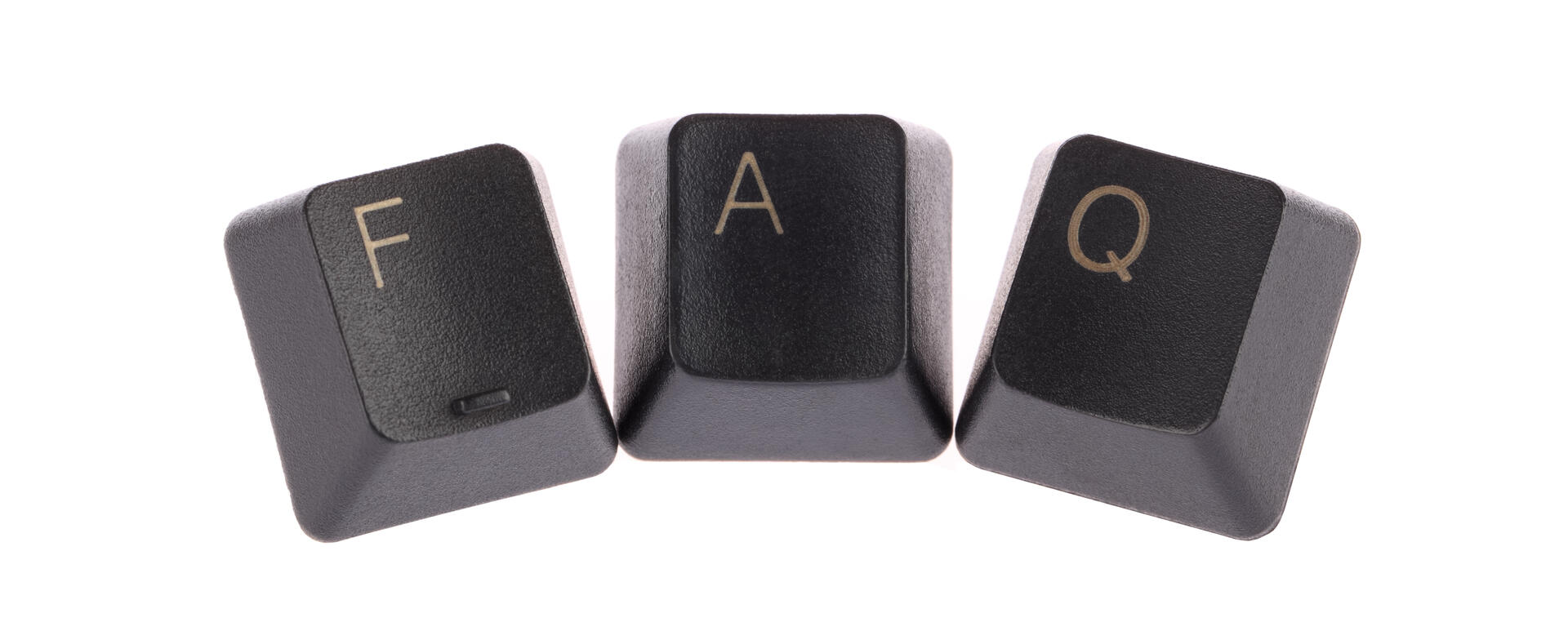 Questions Asked Most Frequently by the Clients about Building a Website
F.A.Q. In short and not losing focus on what's important. These are the most frequent questions asked by the Customers. Having years of experience in this matter, we would like to answer some of the most frequent questions about website design, its cost well as overseeing our developers' work and the possibilities Drupal gives you.
I was thinking about choosing a CMS, and I am considering Drupal. What it can get me, what's its potential and who uses Drupal? Its potential?
In one word: extensive. Let's just list what you can build in Drupal: corporate sites, a school or college website, Intranet system, e-commerce site. Who uses it? Just to mention a few: Tesla, Pfizer, Oxford University, European Commission, the NBA, Vivienne Westwood, the French government, Jysk, Kwestia Smaku. If you are interested in more answers to the 'Why Drupal?' question, check them in here.
I know what I want on my website, I just don't know where to start. What am I supposed to do?
Start with a brief. A brief is a document that helps the developers in an agency to better understand your needs. Write several sentences about your company, set the goal you want your website to achieve, list the functionalities you would like it to have, and define the milestones, deadline and a budget of the project. When you finish, you will be positively surprised – you will see your site in a light that allows you to take specific actions.
My budget is low, but I want to start with the website anyway. Is there a chance to do so?
There is always a chance. Just use the Minimum Viable Product model to develop your site. The MVP model offers basic, yet sufficient functionalities to start your site. It allows you to enter the market in the shortest possible term, minimise the implementation cost and test the functionalities before the site reaches its final version. Here, in Droptica, we will help you in making the subsequent steps to reach your goal.
My company hires over 100 employees, we have a diverse business offer, we publish a lot of content in multiple languages, run a blog and frequently change the media files published on the website. Therefore, I would prefer to keep control over it, preferably limited to just one person in my company administering the site. Does this solution meet my demands?
There are numerous solutions but we strongly recommend one of them: the Droopler system. This Drupal distribution is a tool designed to develop a complex corporate site in no time and to manage it at one's expense. It was inspired by the analysis of multiple corporate sites, whose owners wanted amongst others – apart from the listed above – an attractive layout, flexibility and lack of constraints, short loading time, SEO-optimised design, increase in the number of conversions and support for marketing departments. Droopler is an out-of-the-box solution ready for easy customisation and management.
Is it really possible to develop a website fast and economically?
Yes. Thanks to the implementation packages you can save weeks on developing the business site. At the very beginning, you get several visual components (like a banner, slides, gallery, text blocks, blog section, contact form just to name a few), tools to configure multiple language versions of the site, responsiveness option and SEO optimisation. All of these reduces the time of development, thus definitely lowering the cost, as part of the work has been already done. Moreover – and that is really important – our system allows you to develop the site by adding new sub-pages all by yourself. So, you can develop the site without performing additional development work.
And if it occurs that something needs to be changed when the site is under construction? Can that be done?
The process of site development is not constant. In its course, you have to do multiple iterations. To make it run smoothly within the Time&Material model frames, you have to use the SCRUM method, which gives you the flexibility needed for maximum benefits. As SCRUM is divided into Sprints (subsequent stages of performing tasks), when a change is needed (and any change is a task of sorts), it can be set as the goal of the next Sprint. This allows you to solve the emerging issues with the developed site.
Will I have to pay extra for other modules I might have to add to the site to develop it?
Drupal is an open-source project, which means any additional functionality can be implemented free of charge. The community around Drupal is quite large and incredibly active one. So there are numerous solutions which, depending on the need, you can implement momentarily and by yourself or with some help of a software developer. Moreover, if you have any questions, you can always contact the author of that particular solution – or us for that matter.
You are telling me what to do and how to do that. But do you know what I should avoid doing, especially which mistakes not to do when developing a website?
Oh yes, we know. The typical mistakes to point out include: the lack of clear and measurable goals, no target group, too many functionalities, too much focus on the layout and too little on the content, insufficient SEO actions. But there are others – and it is very important to avoid them at the very beginning once you realize the threat involved.
How much do I need to prepare a website?
It depends on what you want to achieve with it. The total cost of creating a website is closely correlated with the goals you have set and your expectations. The price depends on the size of your website, the number of functions, time of development and the software development agency. At Droptica, we offer implementation packages, we work according to the Time&Material model that allows us to oversee the cost but if you wish, we could prepare a free-of-charge quote for you.
I would like my Drupal site to appear higher in the search results, but I do not necessarily want to pay a monthly fee to an SEO agency. I want to know what to fix first. Can you do something about it?
Of course. In cases like that, you can always use the Drupal SEO audit service. By ordering an audit at Droptica, you get a comprehensive report with the list of changes needed and all the information on how to implement them. This is beneficial in a couple of ways. Firstly, you save money on the monthly fee. Secondly, you gain knowledge straight at the source – from software developers who have mastered the programming language of your site.
How do I keep in touch with you and oversee the work of your developers? I want to be sure I've spent my money right.
Several years of collaboration with our customers allowed us to design processes which guarantee full control over the progress of our work. You will be granted a JIRA access, where you will see the progress made literally every minute. Various service packages also give you the possibility to contact us via Slack, collaboration software that will allow you to exchange messages with the developers in real-time whenever you need to contact them on your project. Considering all the above, you gain a constant real-time control over the cost of your site development.
Why should I choose the Droptica for developers?
That is a very good question, and we are sure other developer agencies have already heard it from you. That is why we will skip giving you a typical answer and rather try to convince you to choose us by asking you to compare our services with other agencies' services with these benchmarks. See, e.g., what range of services they offer and how many particular items each offer grants you, compare the number of finished projects and their diversity, number of developers and developers with the Acquia certificate, original Drupal distributions, number of these downloaded from drupal.org, find out if the agency uses SCRUM and what type of tools they use in communication management, see if their work and project management is transparent, do their employees take part in industry conferences or does the agency perhaps organise such events. We hope to hear from you soon!