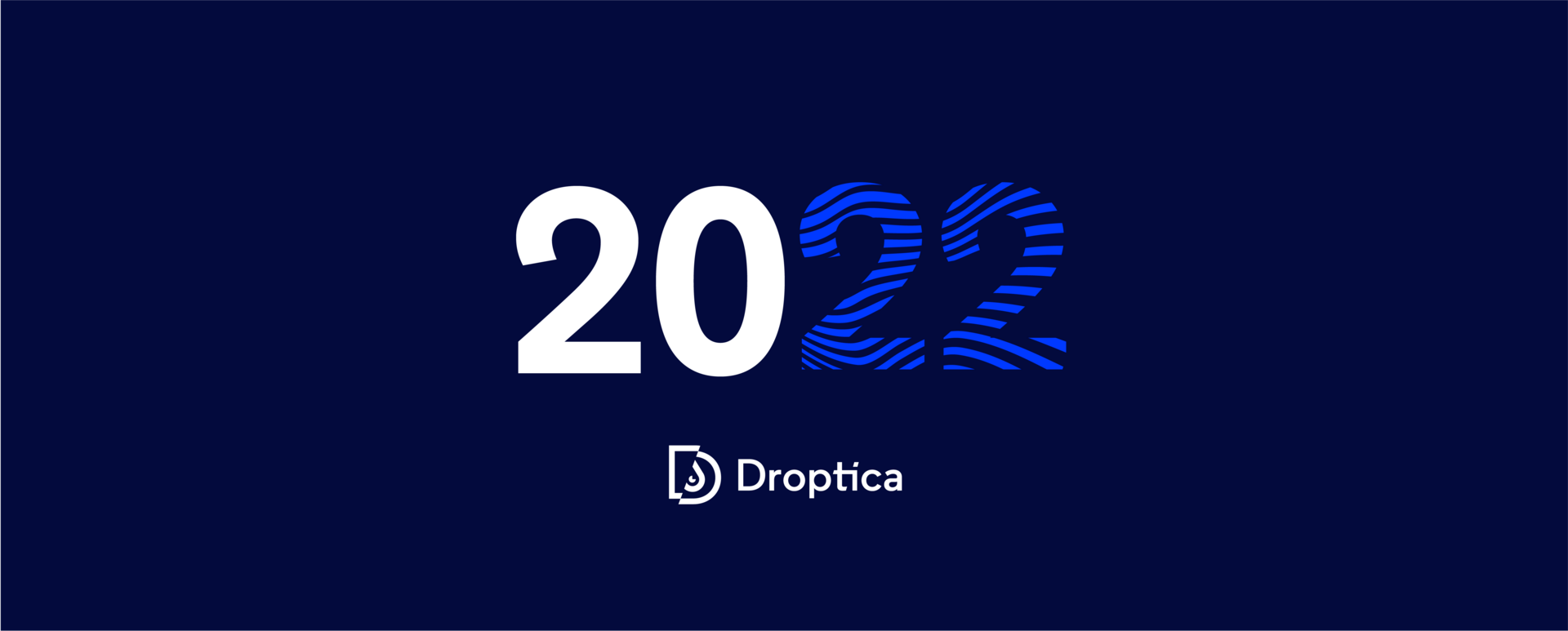 Summary of 2022 in Droptica
In 2022 we grew. There were large increases in the number of clients, team size, and revenues in Droptica. We also expanded the scope of our services to meet the needs of our customers. Read what we achieved in 2022!
The year 2022 in Droptica in numbers
In the last year, numerous changes took place, which contributed to the intensive development of the company. This is best illustrated by the following numbers:
28 new people (75 all people currently),
24 new customers,
PLN 16 million in revenue (EUR 3.4 million) - an increase of 60% compared to 2021.
New technologies and the offer for industries
We want clients to achieve their business goals using web technologies. Therefore, we're expanding the list of our services both: in the space of technologies we support and industries, we focus on.
Next.js, Pimcore
Those of you who follow us closer, know that apart from our main focus (Drupal) we've been providing Mautic and Sylius services for a long time. This year we added two new technologies which supplement our offering:
Next.js - for companies (as well as for digital agencies) who care about improving the usability of the website through its faster loading, easy and effective interaction with website users, and optimization for SEO,
Pimcore - for organizations for which product information management is a key element in presenting their business offer, we create digital platforms, and thus tools, e.g. to import data from external sources, and distribute information through all necessary channels; in addition, we build customized dashboards.
Finance, manufacturing, publishers
We've implemented many websites and applications for various clients. This year we doubled down on sectors where we have the greatest experience. In 2022, we implemented new services and solutions for these industries:
Financial Services - calculators, loyalty programs, advanced security mechanisms for banks, insurance, and leasing companies, etc.,
Manufacturing - for companies from the manufacturing industry, we build dedicated websites presenting their product offer, optionally integrating them with CRM and ERP systems and equipping them with tools for marketing automation; in addition - which is extremely important - by providing eCommerce solutions,
Media and Publishing - for publishers we create personalized CMS with numerous functionalities, providing support, and hosting, but also enabling migration of the current CMS to Drupal.
New clients, new case studies
In 2022, we started cooperation with 24 new clients from around the world. We regularly publish information about the work we did in our Case Studies section. Our latest case studies are:
Exide Technologies (manufacturing industry)
creating a production and test environment,
module updates,
SEO optimization,
numerous functionalities (e.g. dealer search),
Zawsze Pomorze (publishing industry)
implementation of Thunder Drupal CMS addressed specifically to publishers,
implementation of hosting solutions that guarantee the smooth operation of the website during an increase in traffic,
integration with Revive Adserver to add and display ads,
PZPN Headless Drupal (sports industry)
development of the Headless CMS system supplying data to several websites and internal systems,
creating dedicated components for the PZPN library,
Laravel Certification
Since we've been building web applications using Laravel for many years: from consulting, through architecture, and development, to hosting and support, we've joined the group of certified Laravel companies.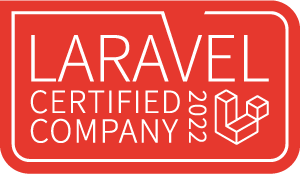 DrupalCamp Poland
In May 2022, we organized DrupalCamp Poland in Wroclaw. There were lectures such as news in Drupal 10 and 11, Migrate API in Drupal, and automatic tests in PHPUnit.
In addition to all the sessions, there were also BoF discussions, as well as an afterparty for the participants. The sponsors of the prizes in the competitions were drupalize.me and Jet Brains, and the media partners were DrupalCon, MobiRank, and No Fluff Jobs.
DrupalCamp Poland 2022 Session's Playlist
DrupalCon Prague
As a gold sponsor, we participated in DrupalCon Prague in September. We were present with our booth on-site and shared our experiences with Drupal and web development. We were represented by: Maciej Łukiański, (CEO), Agnieszka Sadowska (PM), Diji Kimura (Sales), Alina Urbaniak-Gawlik (Marketing), Agata Charęza (HR).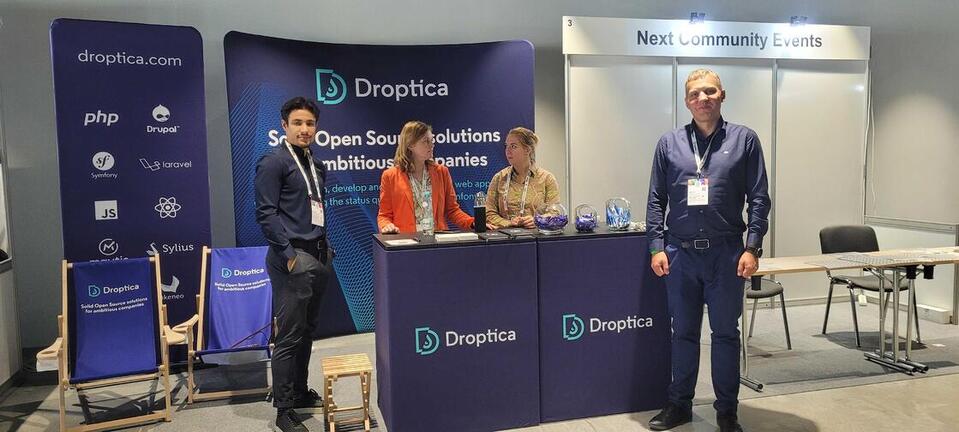 A larger team and the Droptica Academy
Due to the fact that we have more clients, we need to increase the team. In 2022, 28 people joined us, 20 of whom are programmers. Developers are constantly confirming their Drupal knowledge. At the end of the year, there are 65 Acquia certificates in Droptica. In addition, programmers participate in numerous trainings, e.g. Laravel, Next.js, Pimcore, Sylius.
We've also established Droptica Academy. It is a program that prepares people to work as a PHP Fullstack Developer. During the three months of training, the participant learns HTML, CSS, JavaScript and PHP and develops a project. The person with the best component score (project and interview) receives an internship offer. In 2022, the first edition took place. Three people completed the internship and one of them started working as a Junior Developer, and two are still in the process of the internship.
Droptica Podcast
In 2022, we created the Droptica Podcast, in which we introduce Drupal. We talk about the functionalities, modules, and benefits of building websites on Drupal. You can find it on Spotify, Google Podcast, and Apple Podcasts.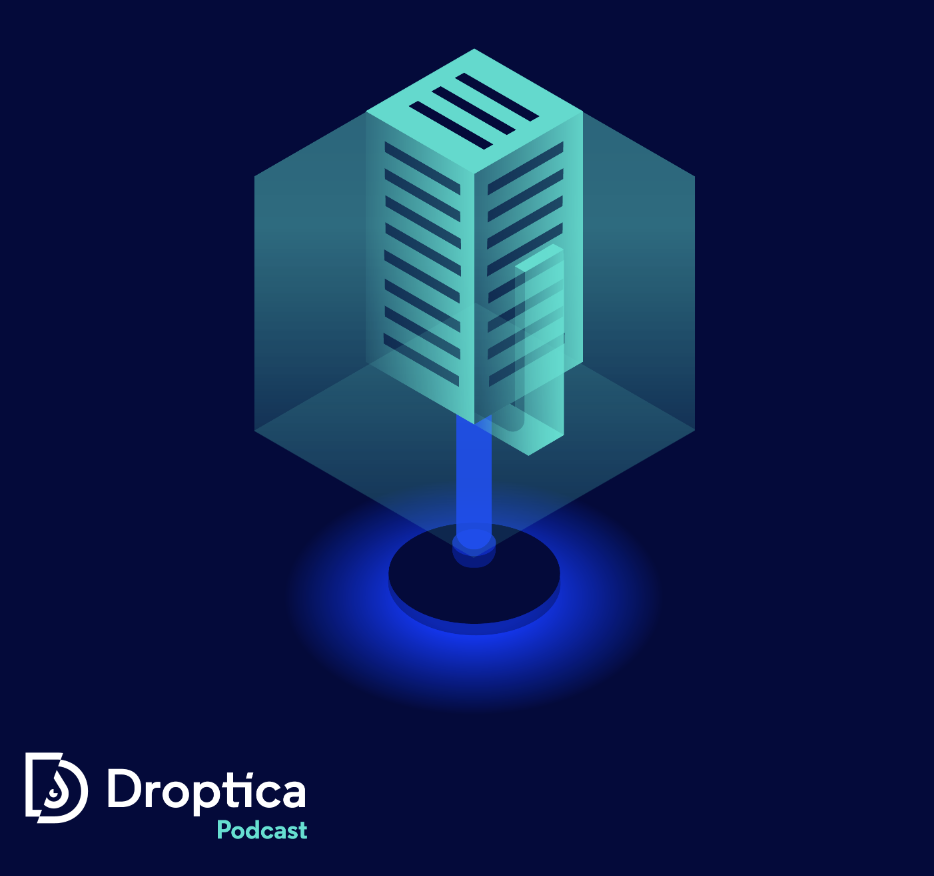 Knowledge sharing
In 2022, we wrote 128 blog posts where we shared our knowledge and experiences. Our blog is divided into categories, including Drupal, Drupal Modules, Drupal Tutorials, Technology, eCommerce, design, PHP.
Every two months we organize DevTalks online meetings (previously DrupalDay). Sessions are conducted by our developers, project managers, as well as people from Droptica's sales and marketing team. The topics are varied and admission to the event is open. The year 2022 was the inauguration of this event in a new format open for a wider IT community.
Plans for 2023
In 2023, we will expand the range of services, meet new interesting customers and hire more specialists. We want to increase the team from the current 75 people to about 100-130 people. 
Building a larger team requires changes in the structure of the organization. We're in the process of creating new positions that will allow for the better functioning of a growing company. We will intensify marketing and recruitment activities, which is why we're expanding the team in these departments.
During the next year, you will be able to meet us at several conferences, e.g. at DrupalCon in France, Infoshare in Gdańsk, DrupalCamp Poland in Wrocław, PHPers Summit in Poznań, and several other events. We will inform you about the details soon on our blog and social media profiles.
The planned growth might prove challenging considering the slowdown in the global economy. However, we will do our best to grow despite this difficult situation.
See you next year in a blog post with a summary of 2023!