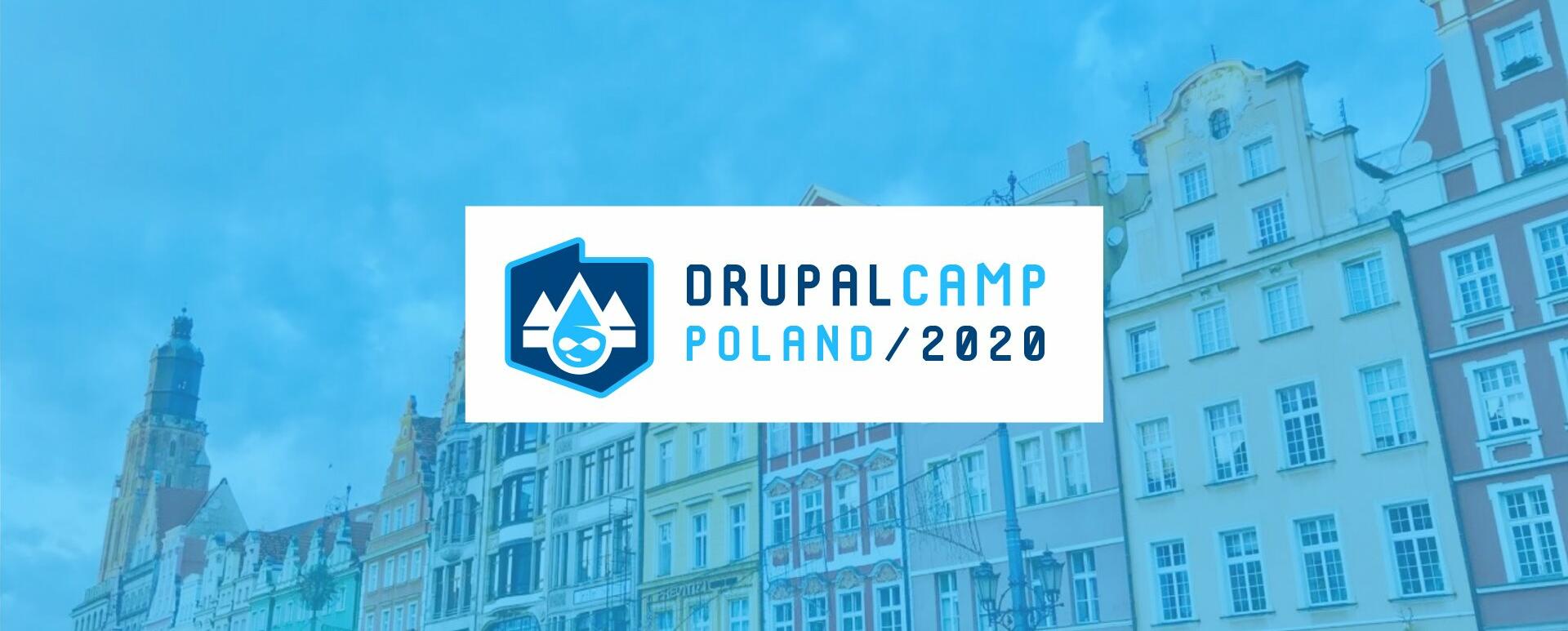 Summary of DrupalCamp Poland 2020
It was the eighth edition of DrupalCamp Poland. Thanks again to everyone who took part in the event and who wanted to participate in the sessions on Drupal, PHP, site-building and the Drupal community. If someone was unable to attend the conference, we hurry with the good news. Videos with lectures can be found on our YouTube channel DrupalCamp Poland 2020.
Sponsorship
We proudly sponsored this year's conference. It was a bit different than usual because it was entirely online. We had our own virtual space where each participant could chat with us or read a brochure in which we present the business profile of the company, shed some light on our Drupal services, and describe why it is worth joining the Droptica team and becoming a developer to program and provide services to international clients through Drupal consulting.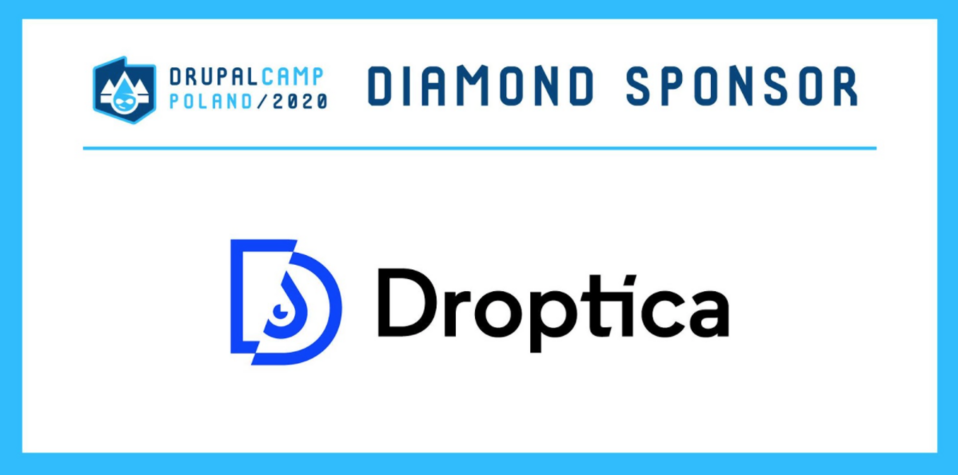 Programme
The conference lasted two days: October 14-15, 2020. The entire event was hosted on the hopin.to platform. It is quite an intuitive tool, which in our opinion is a big plus. A very attractive option that we liked within this platform is "Networking": you click "ready" and the system draws a participant with whom you can talk individually! It is an extremely innovative solution that gives you the chance to meet others, especially when the event takes place online.
At the conference, you could listen to very interesting lectures, incl.:
DrupalCamp Poland 2020 programme is still available, so feel free to check it out if you want.
Droptica Team
We are a Drupal agency actively participating in the Drupal community. We invest in Open Source technologies, we engage in initiatives supporting new modules, we sponsor or organize industry events.
That's why we submitted 3 lectures this year: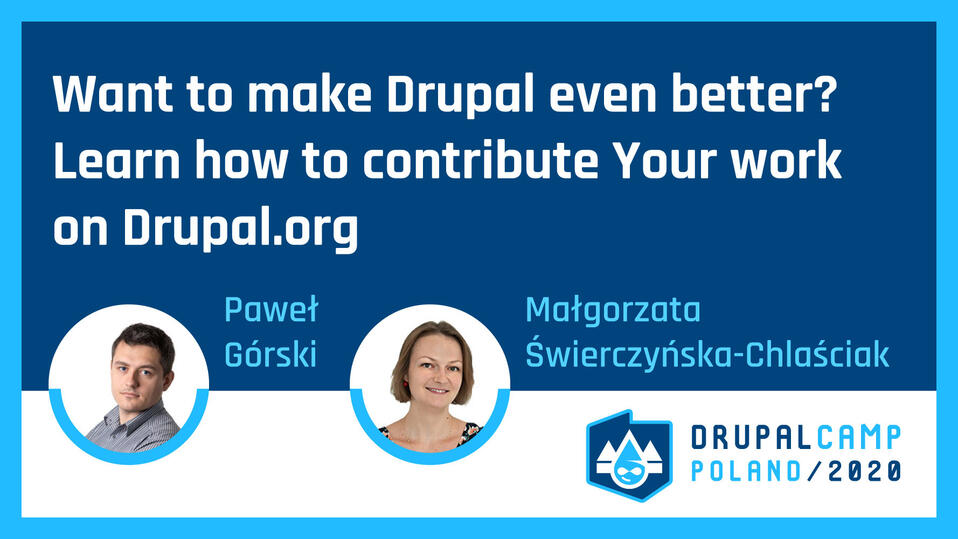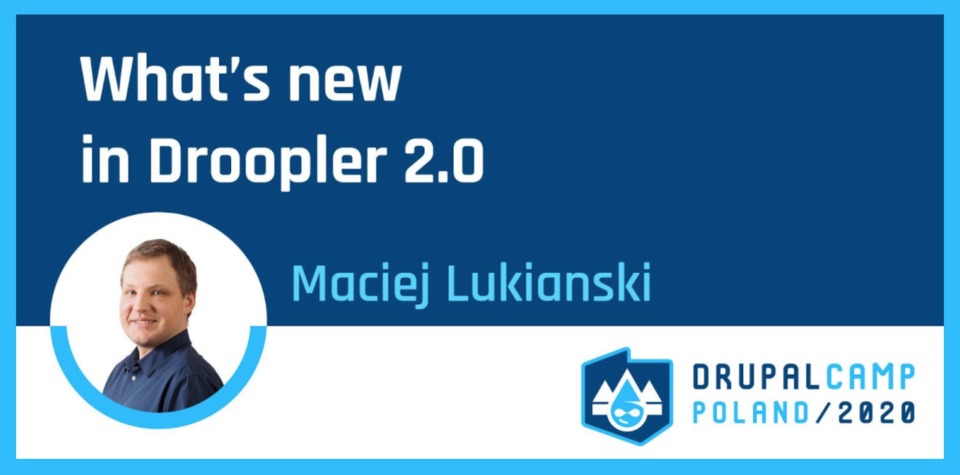 Discussion Panel
A Discussion Panel was organized this year. It took place on Wednesday, October 14th, and lasted about 2 hours. Subject: Installation profiles in Drupal - are they the future? Opportunities and challenges. The creators of popular Drupal distributions took part in it:
The panel, led by Maciej Łukiański, was more business-related than technical, but despite this diversity, each of them drew something interesting from the responses of the participants. Was it worth seeing the entire panel? Yes of course!
Summary
Whether you are a member of the Drupal developers team or a beginner, DrupalCamp has something for you. Attending an event is a great investment in skills and professional development.
We hope to meet you in person next year!