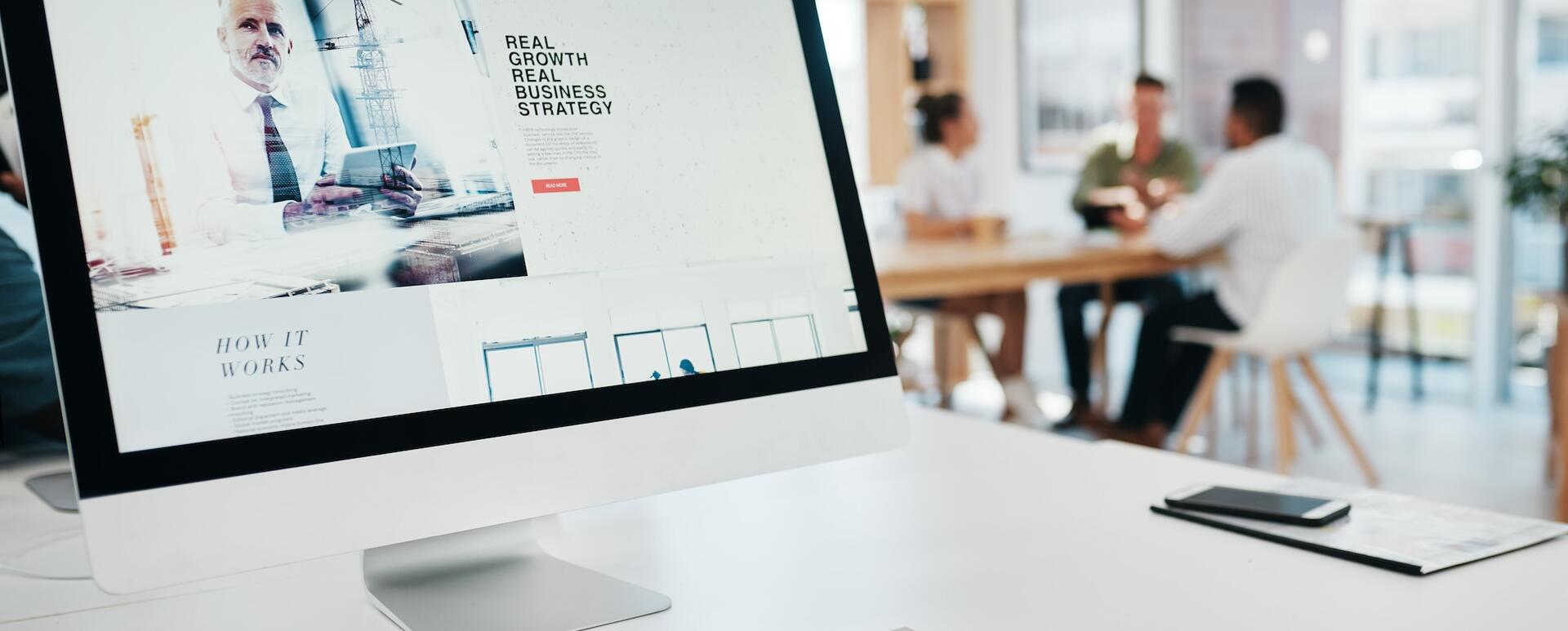 What is Dynamic Content and How to Use it in Your Marketing Efforts?
Using dynamic content on your website and in your marketing efforts will improve the user experience and achieve better conversions. You can match different variations of elements on your web page to the behavior and habits of your visitors. To do this, it's necessary to collect and process information about their activity. Learn more about this topic from our article.
What is dynamic content – definition
There are two types of content on a web page: static and dynamic. The former is unchanging, i.e., the same for each website's visitor, regardless of their characteristics and activity. On the other hand, dynamic content is used in different communication channels (on the website, in an email message, in an advertisement) and adapts to the Internet user. The dynamic message changes automatically to better suit the recipient's profile.
How does dynamic content work?
Within dynamic content, you can develop several variations of elements – graphics, headlines, phrases to the audience, and call-to-action buttons. As a result, users with specific characteristics or those who have performed certain actions will see different messages. A person returning to the website for the umpteenth time will see, for example, a "Welcome back!" greeting or a suggestion to bring back an abandoned shopping cart. A user visiting the web page for the first time, on the other hand, may receive a new customer discount voucher or encounter a pop-up with brief instructions on how to use the website. 
What elements can you dynamize?
The dynamics are often those elements that influence the user experience and purchasing decisions. These include:
Name and direct phrases – addressing an Internet user by their first name gives them a sense that the company cares about building a relationship.
Graphics – interactive elements often take the form of graphics (icons, buttons) and must look encouraging to make someone want to click on them.
Message titles – a popular action is to send users messages with a title that relates to their actual needs and preferences, 
Call to action – a CTA on a website is designed to encourage users to perform some action. Some people have just arrived on the web page and are exploring the possibilities (a CTA for them might be "learn more"), while others are once again checking to see if the offer is right for them (the CTA, in this case, should include an additional incentive such as "buy now at a discount" or "try it for free"). This type of content can be generated dynamically based on the stage in the sales cycle the user is at.
It's also worthwhile to dynamically present the company's offerings. It's good idea to recommend services that Internet users can perform in their area, based on location. Such dynamic content generation is handy for service marketplaces like Groupon.com or WymarzonyPrezent.pl. While a potential customer may use a search engine, exciting services can be suggested using dynamic content. Presenting material goods works similarly. Product recommendations are based on an analysis of previous searches to determine the preferences of a particular person.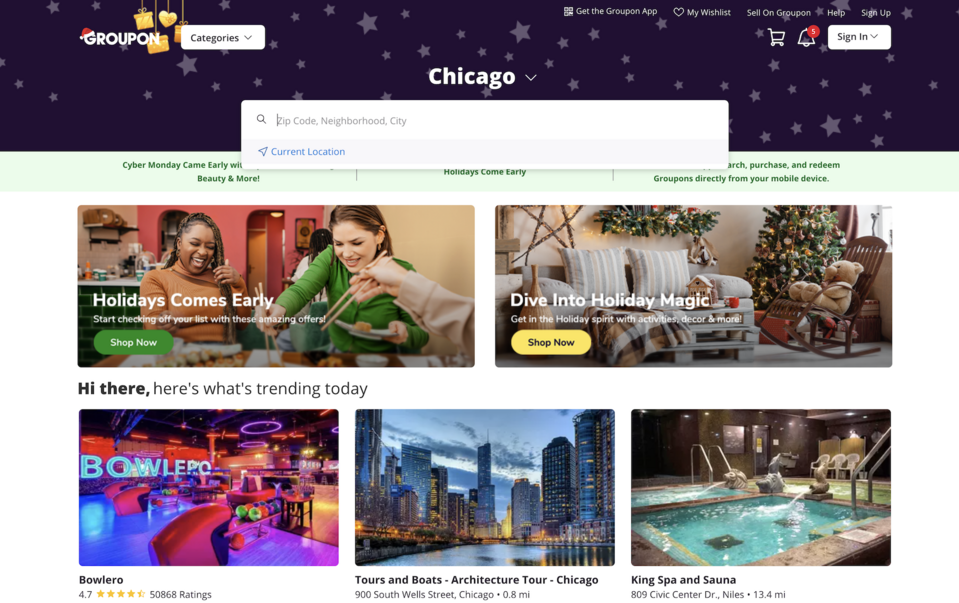 Source: Groupon.com
Advantages of dynamic content
There are several reasons why you should spend the extra time and energy to apply dynamic content to your website:
Improving the user experience – dynamic website personalization makes the web page more likable to visitors (because it matches their preferences and expectations) and more intuitive. Using a style of speech (and more) that is closer to the viewer translates into a more user-friendly website. 
Lower rejection rate – one of the most important goals of using dynamic web content and elements on other communication channels is to convince the Internet user that they've found what they need. If they're sure of this from the first second, they're most likely to take the time to browse the entire website. 
Better conversions – careful dynamic content optimization can improve your results, regardless of the purpose of a specific campaign on the website, mailing, or social media.
Making content more dynamic can streamline a company's processes and enhance its connection with its audience. However, not all companies are able to take advantage of it without implementing new tools and solutions.
What do you need for dynamic content generation?
It's impossible to perform dynamic content delivery to users without access to their data. You need to collect it and process it properly (e.g., eliminate erroneous or corrupted information from the collection). For this, the right tools are necessary. 
Website dynamization software combines functions to collect data, manage it, and generate dynamic content. It allows you to send customized website elements automatically when Internet users perform (or fail to perform) specific actions online.
One such tool is Mautic. The platform makes it easy to personalize content based on the data it captures. It's a popular, open source marketing automation software. It offers users much more than just creating dynamic content. It allows more convenient management of brand communications across multiple channels. It enables you to apply dynamic content to ads, social media messages, web page, and email marketing. It can also generate detailed reports on various campaigns.
Dynamic elements of advertising campaigns
Internet users search for products and services using various key phrases on search engines. They often choose the result whose title most closely matches their needs. 
You can create several variants of titles and let your dynamic content generation tool choose the right one based on analyzing a particular person's data. The same website will appear in searches for different phrases with different titles. This way, you'll increase the probability that the user will choose your web page.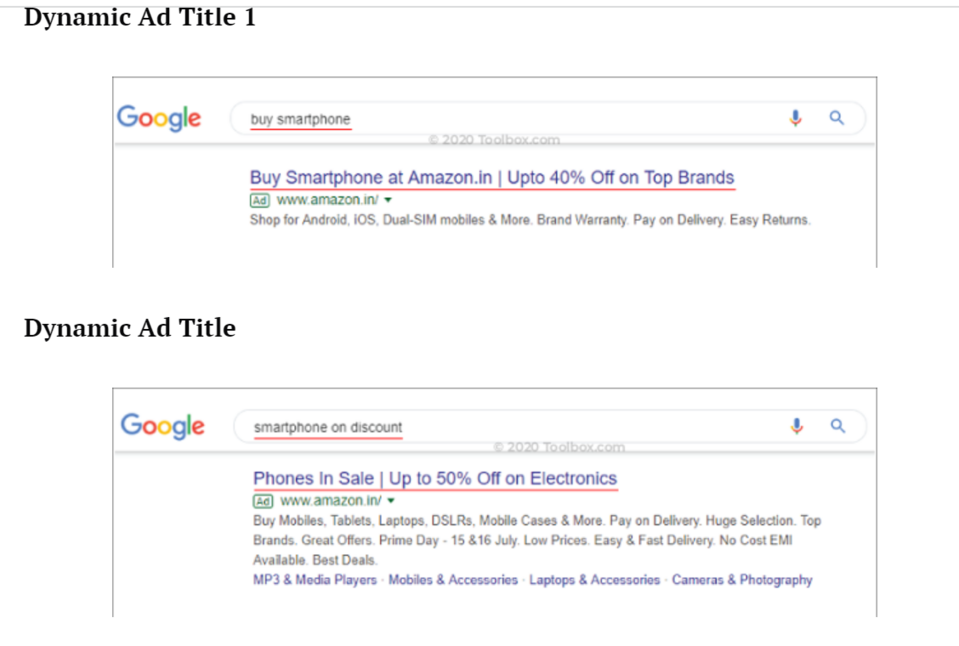 Source: Spiceworks.com
What is dynamic web content?
Some basic elements you can make dynamic on your websites include buttons, headlines, or graphics. You can customize content for new and returning users. You can greet those who have revisited your web page with the headline "We're glad you're back!", showing that you remember them. On the other hand, to new visitors, you can display, for example, the most critical rules on your website. 
If you use pop-ups on your web page, it's also a good idea to personalize them. Design them to offer value tailored to the expectations of specific Internet users (e.g., free delivery, complimentary product, discount on future orders). You can then convince the user that the information on the website is addressed directly to them by using their name in the pop-up. This will increase his attentiveness to messages appearing in the future. 
What is dynamic content on a landing page?
Certain parts of key landing page elements can also be personalized. Dynamizing features can improve the conversion of your landing pages and positively impact your audience's experience. 
There are many ways to make a landing page more effective by generating dynamic content. It can be used to tailor form buttons to the user, increase the appeal of advertising slogans and headlines, and even display to given visitors customer testimonials or product reviews. 
Dynamic content delivery in ecommerce
Dynamizing content in online stores also aims to increase the website's attractiveness. An equally important reason for using this procedure in ecommerce is to increase company profits (by building customer loyalty or enhancing the value of the shopping cart). Personalized pop-ups that offer users discounts or free delivery help achieve it.  
The particular types of dynamic content in online sales are product recommendations and text suggestions. The former involves recommending given products or services to users based on an analysis of their previous purchase choices. On the other hand, article recommendations keep Internet users on the website longer by suggesting blog posts that they may find interesting or that answer their questions about an offer.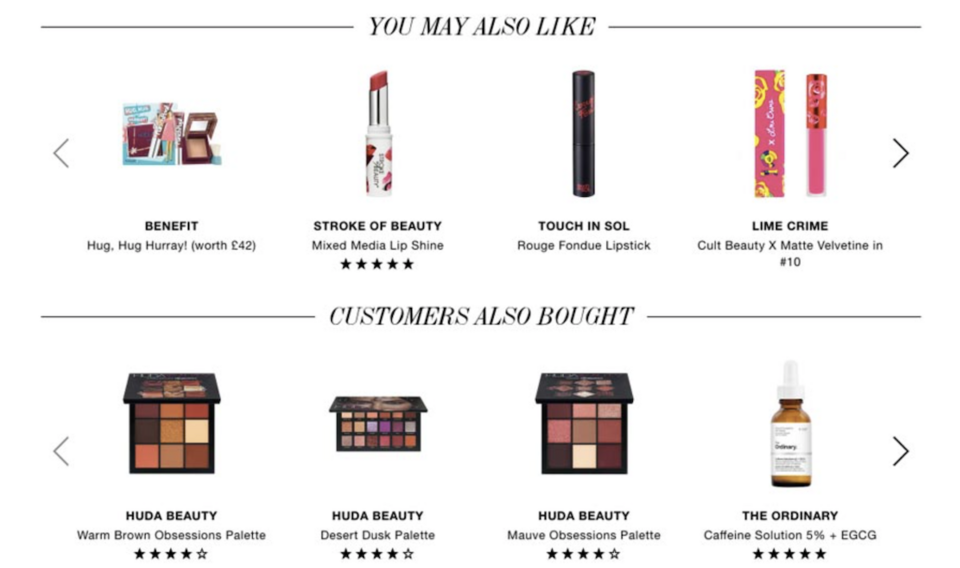 Source: Barilliance.com 
Dynamic content delivery on publishing websites
Content recommendations are also of great importance on websites created for companies in the publishing industry – online magazines, bookstores, blogs, etc. When choosing solutions for such a business, it's worth betting on a content management system for publishers tailored to your needs. Based on the user's activity in the relevant sections, similar or related articles are presented to them.
The recipient's home page can display content from categories they've browsed before, but not necessarily. The system can also select articles that are signed with the same tags or local news, selected based on their location. 
Examples of dynamic content delivery on the company website
The use of dynamic content is also worth considering on a corporate website, company blog, or industry news section. You can display information to Internet users about services they've previously browsed to speed up their purchasing decisions. This is important, especially in B2B relationships, as these customers have a longer buying process than those in the B2C segment. 
When searching for an offer, viewers type in various queries. The more its headlines are tailored to how people search for specific products, the less likely they are to leave the website quickly. However, building similar separate web pages with the same content, differing only in a detail such as the headline/service name, misses the point. It would be too time-consuming and costly. This is where dynamic content comes in handy. You can build a single website that adapts to the person visiting it.
Providing dynamic content in intranet systems
A company's intranet must be attractive so employees will enjoy using it. Consider operating dynamic content generation to personalize internal news. This can work so that an employee first sees news items related to the department in which they work, such as marketing, sales, or production.
Messages can also be tailored based on seniority, e.g., someone who has been with the company for a few months, for example, will receive information about processes or news, while a newly hired employee will get onboarding messages. It's also worthwhile to support the career development of hires and build their loyalty by sending personalized job offers as part of internal recruitment.
What is dynamic content in email marketing?
Marketing mailings often include a simple personalization involving a direct return to the addressee using their name in the message. Such a procedure allows to establish a closer relationship with the recipient.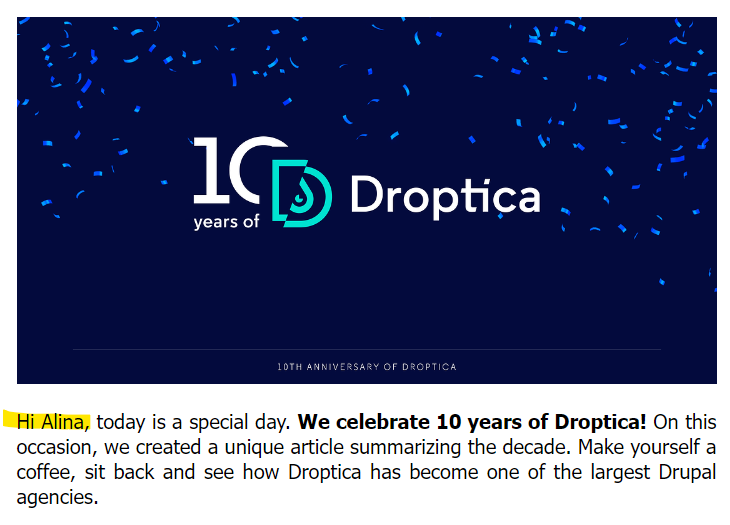 In messages sent as part of email marketing campaigns by ecommerce systems, you can recommend products to recipients based on their previous buys or the categories they browse. It's also a good idea to include individual discount codes in the messages to encourage those receiving the emails to make a purchase. 
Dynamic content – summary
Content can be personalized across multiple communication channels (e.g., on a website, email message, or a social media ad). Efficient and easy generation of dynamic elements is made possible by an adequately selected tool or software. We create comprehensive solutions that you'll use in your marketing efforts. We can build a website for you on Drupal and integrate it with a marketing automation tool, such as the Mautic mentioned above.