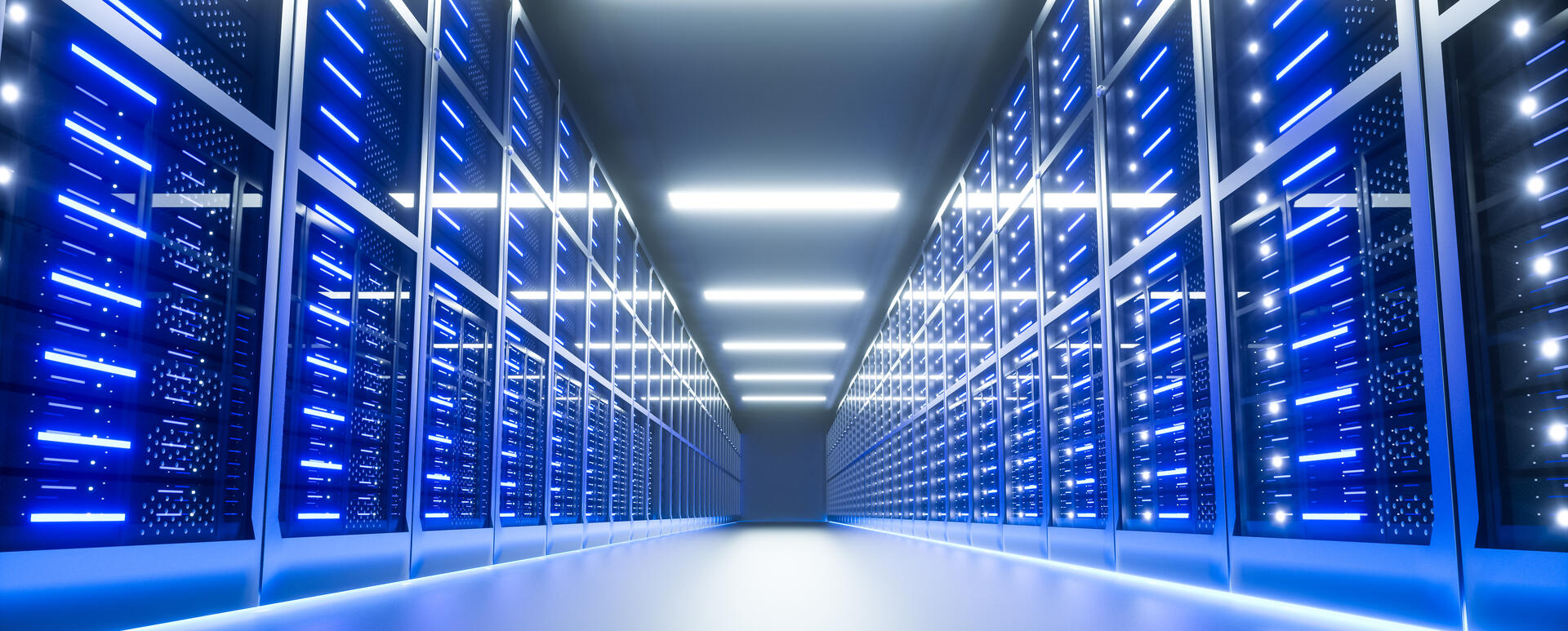 Best Drupal Hosting. Our Selection of Suppliers and Recommendations
Choosing the right hosting on which we'll place the website or application is the first very important decision that we need to make. Many aspects of the functioning of a web page may depend on it. There are many hosting services, and each one may provide a lot of content management systems (CMS) such as Drupal, which is one of the best solutions of this kind.
Why is choosing the right hosting important?
The right hosting service provider will guarantee the website operates quickly, which in turn has a positive impact on SEO. Another important element that a good provider will take care of is security – application files will be properly secured on the server. The technical support offered by a hosting company can also be quite an important element that may influence the decision when choosing a hosting service.
Best hosting for Drupal. The most important selection factors
Drupal requires three elements: a server for pages (Apache, Nginx), a database (MySQL) and a PHP engine. Good hosting services allow you to set up all these elements, together with the installation of Drupal and its basic configuration, with just a few clicks. It's worth paying attention to a few elements when choosing a hosting:
Drupal version – it's a good idea to use the latest stable version. Currently, Drupal 9 definitely meets this requirement.
Documentation – description of how to handle the Drupal installation process. This way you can tell if it's easy, intuitive and fast.
Support – in the event of problems or insufficient knowledge it may prove to be very helpful.
Drupal hosting providers
Choosing a hosting service may be difficult and time-consuming. There are many options available, each with its own pros and cons. Drupal hosting is offered by world leaders, as well as smaller and less recognizable brands. You can look for providers at the Drupal.org website, but not all of them are there. That's why we've prepared a list of the hosting services we think are the best below.
Pantheon Drupal hosting
Pantheon is one of the leaders in Drupal-dedicated hosting services. It was created to provide top-class hosting services. Over the last year, it has won many awards and distinctions. According to Drupal.org and G2, it's also one of the hosting providers most recommended by the Drupal community.
Installation process:
1. We choose a new project and complete the data.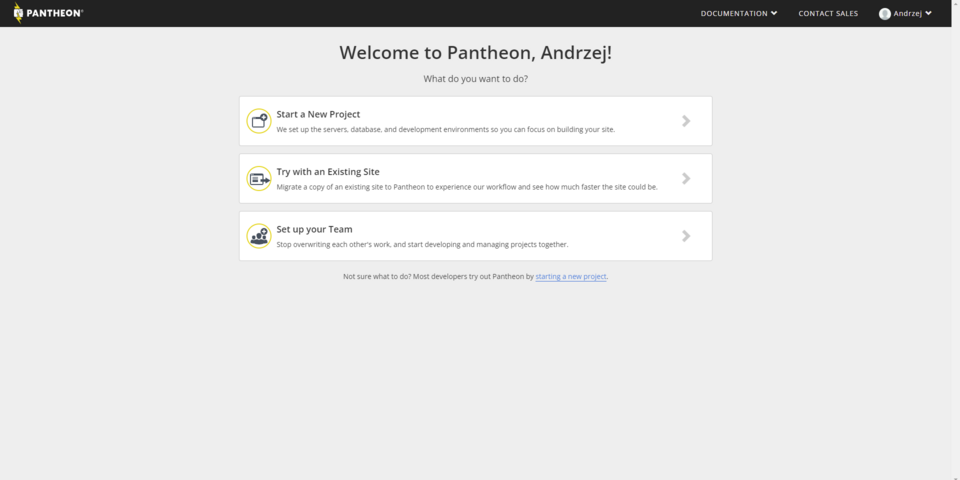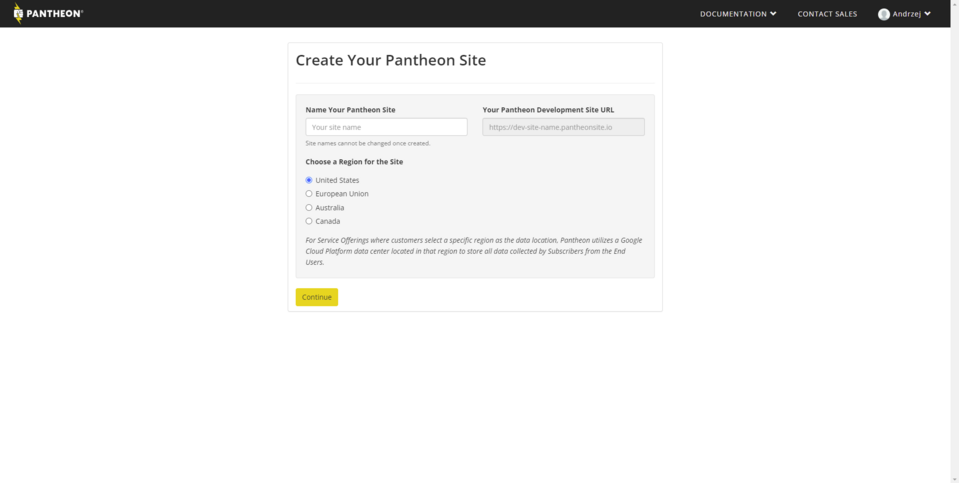 2. We choose a CMS, in our case it's Drupal with Composer, and then wait for the installation to finish.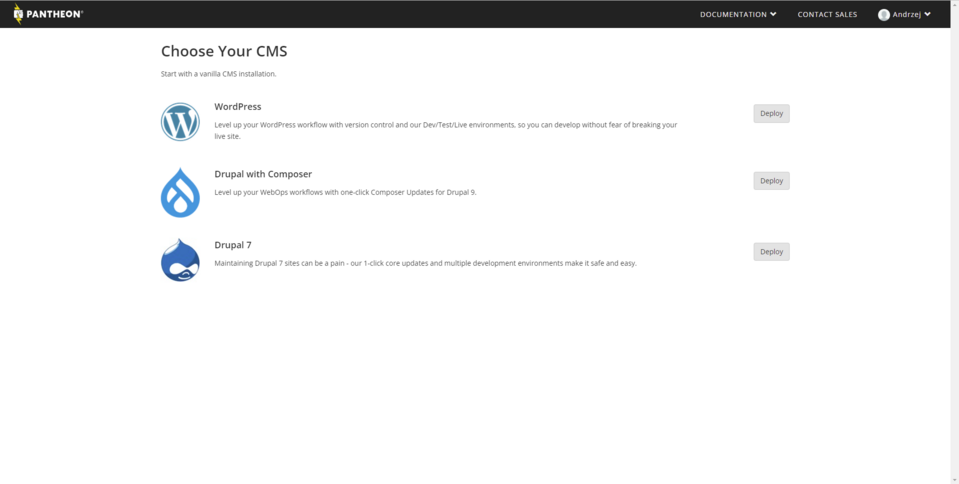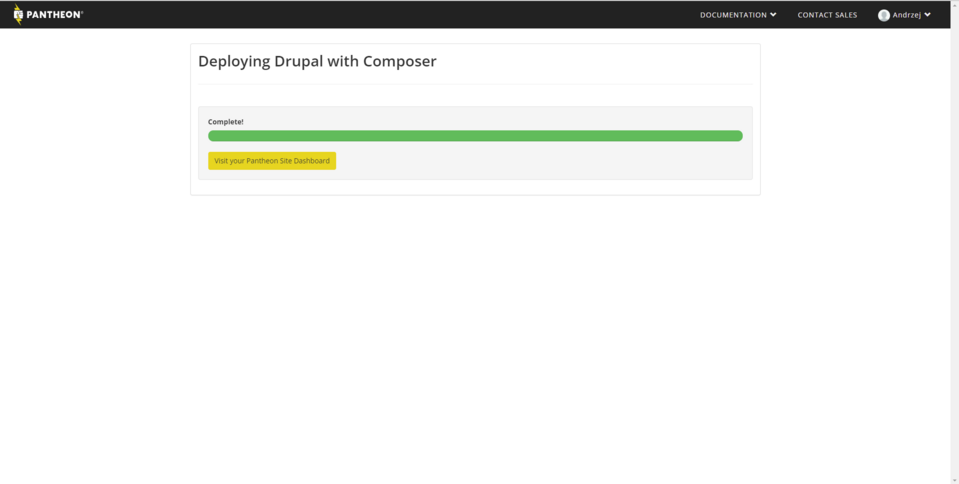 3. Then, from the Pantheon panel, we go to the development site and complete the Drupal installation process.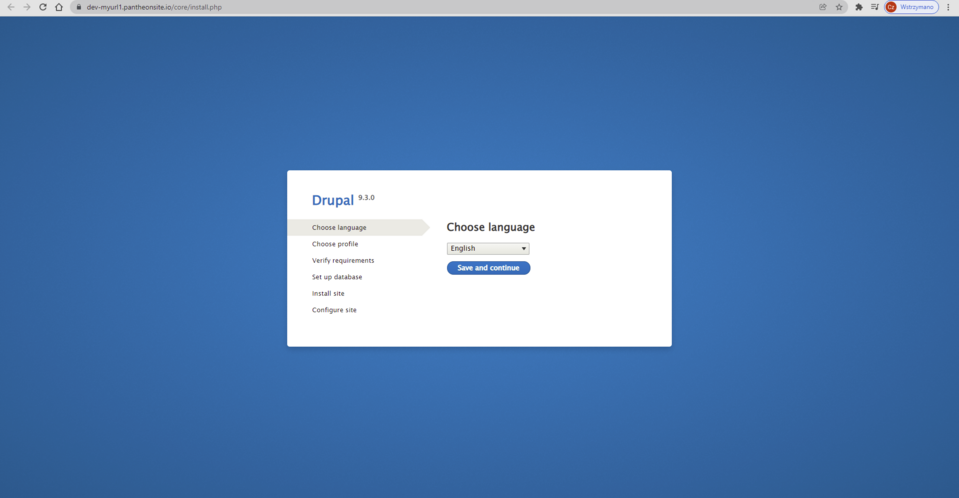 4. After the installation is complete, the Drupal administration panel will appear.


Advantages of the Pantheon hosting:
Very fast and stable operation.
Multiple support levels and consultants available 24/7.
Option of scaling without compromising the performance or service availability.
Good documentation making it easier to resolve possible problems.
Disadvantages:
The lowest-level package provides chat-based support only.
For non-technical users it can be difficult to navigate at first.
There's a big difference in price between the Basic and Performance packages.
AWS Drupal hosting
AWS is one of the world leaders in providing cloud services. It's safe and recommendable. It isn't dedicated for Drupal, but it has Amazon Lightsail, which makes setting Drupal up quick and easy.
Installation process:
1. We create a new instance.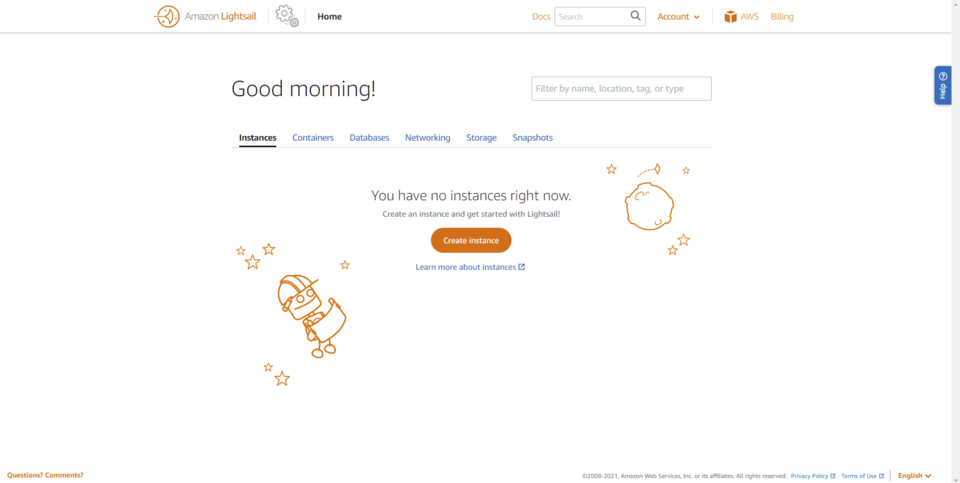 2. We fill out the fields concerning the location, CMS type, and package.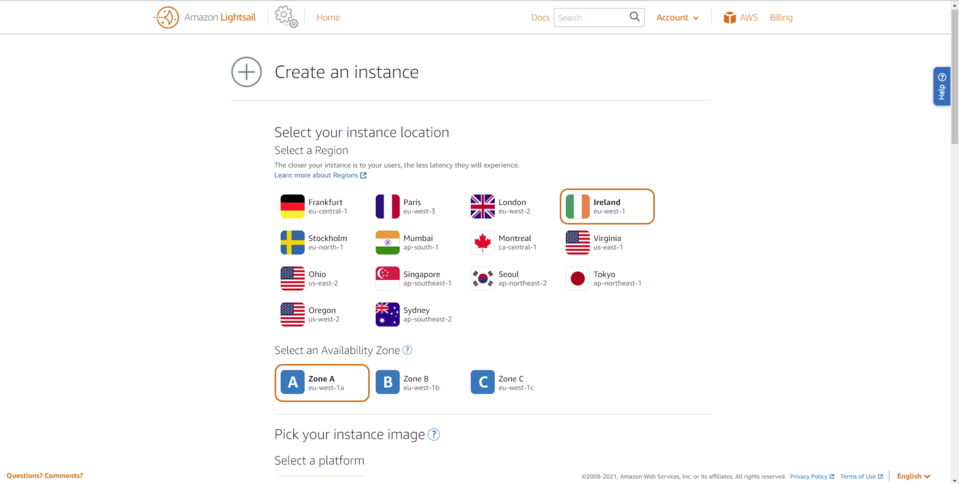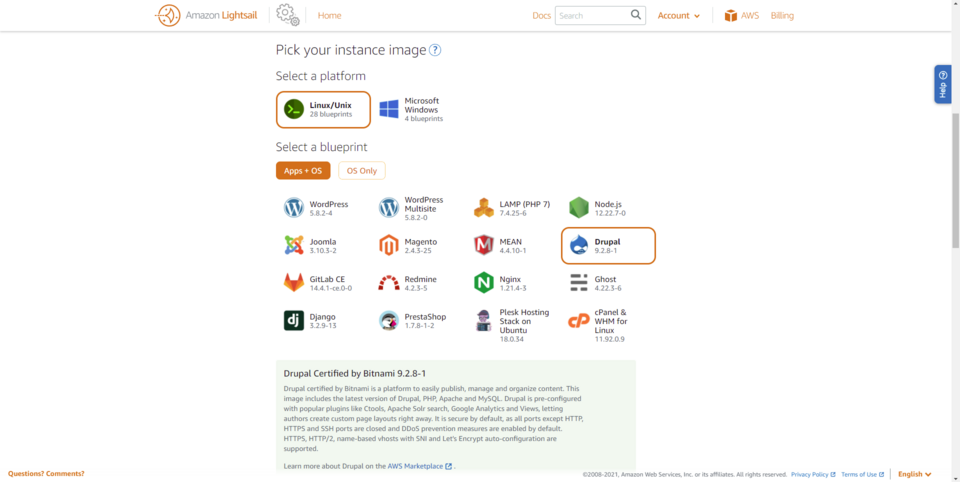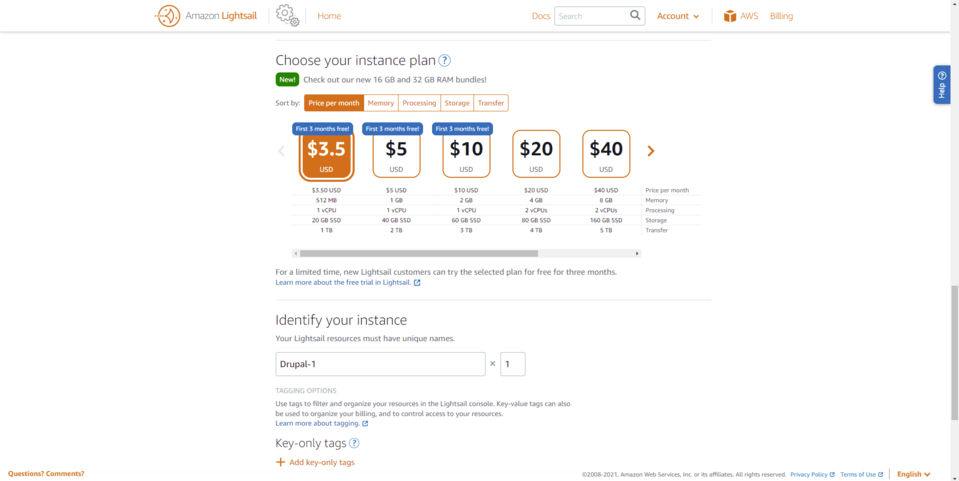 3. After the installation, we connect via SSH using the Connect using SSH button and from this level we read the login and password that was generated for Drupal.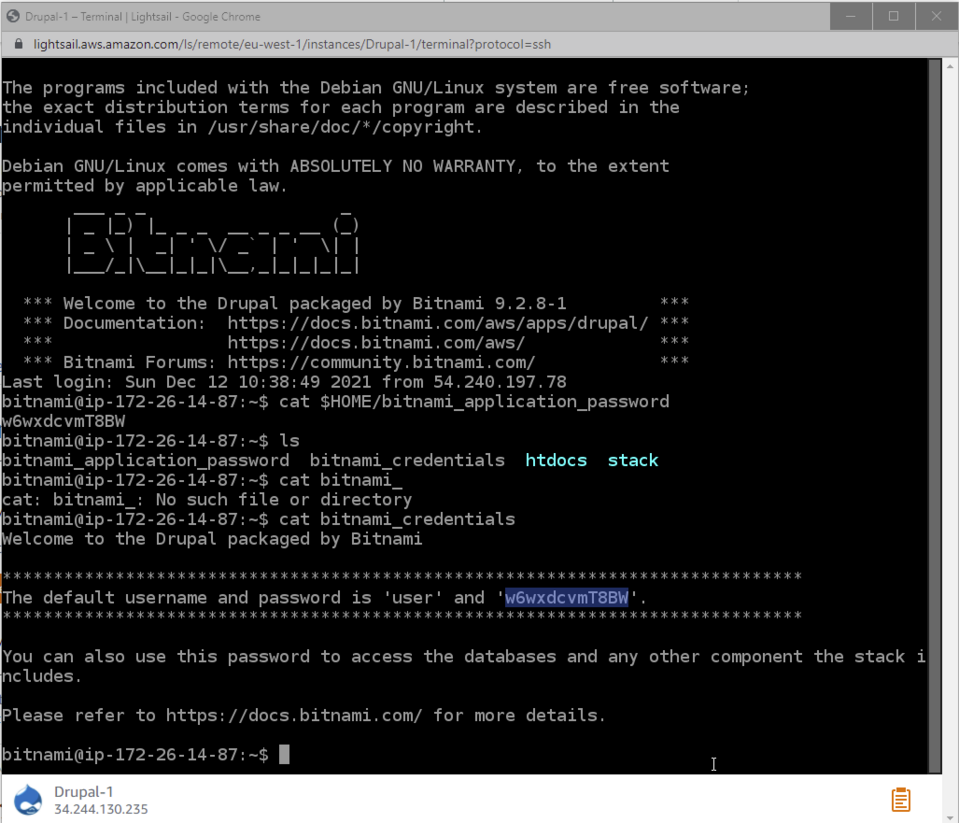 4. Now we log in to the Drupal panel.

Advantages of the AWS hosting:
Quick and easy Drupal installation – a very user-friendly instruction that describes the entire process step by step.
Possibility of hosting in one of the many regions of the world, such as: Europe – Frankfurt, North America – California, Asia – Hong Kong, South America – Sao Paulo.
Multiple plans with a wide price range.
Disadvantages:
Insufficient documentation, Drupal installation description is one of the few available.
Integration with AWS Cloudwatch may be complicated and due to insufficient description of the process, it may be time-consuming.
Siteground
Siteground is a recognizable and well-established brand. The platform is based on Google Cloud, which is an additional advantage that increases the security guaranteed by the experience and knowledge of the engineers from Mountain View (Google).
Advantages:
Good support provided via chat, phone or email, and a large knowledge base available in the form of articles.
Clear and easy to navigate user interface.
Fast hosting based on the Google Cloud service.
Disadvantages:
The cheapest plan offers only 10 GB of disk space, which may not be enough in the case of more complex Drupal websites containing high-definition materials.
High prices of packages.
OVH
This is another of the world leaders in cloud-based services, as well as a brand recognized all over the world and appreciated for its exceptional value for money. It offers hosting services optimized for Drupal installation.
Installation process:
1. In the modules tab, we select Add CMS module.

2. Then we choose the type of the CMS.

3. After clicking install, the login will be displayed, and the password will be provided via email after the installation is completed.


Advantages of the OVH hosting:
Quick installation requiring only a single click. After installing the service, the access data is sent to an email address.
Intuitive user interface which makes it easier to manage Drupal and the domains connected to it.
Low price.
Disadvantages:
This provider is known for frequent breakdowns.
Best Drupal hosting – summary
All the hosting services presented here have common features. It can be said with certainty that currently the most important one – from the client's point of view – is the ease of use, so that non-technical users are able to find their way around the interface and documentation. Another common trait is the speed, which will have an impact on how fast and user-friendly adding new content to the page will be. Additional support may also prove to be extremely useful. If it's provided by specialists in a given field, it may save a lot of time. We've been dealing with hosting for Drupal websites for years, so we'll be happy to advise you on choosing the best option for your web page.