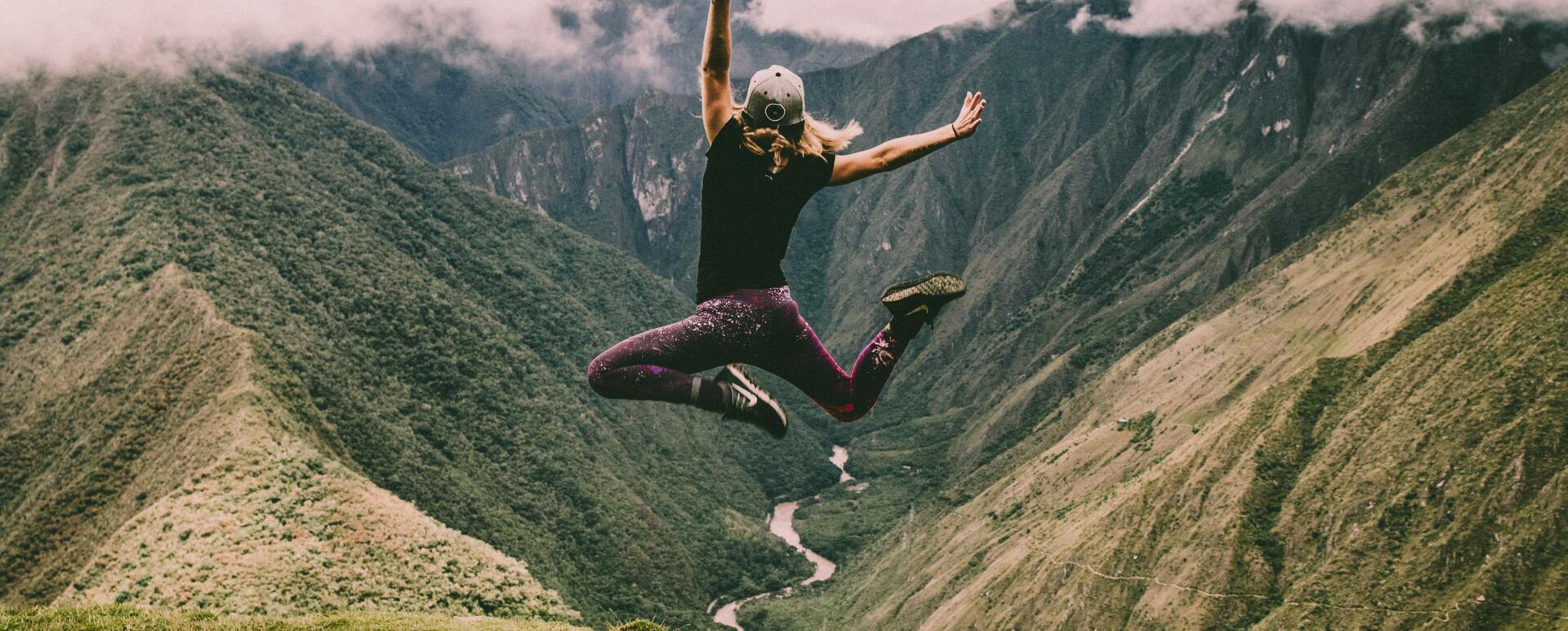 6 Drupal Distributions that Make It Easier to Use the Features of This CMS
There are over a thousand Drupal distributions. Using them, you can easily create an e-learning platform, improve article creation or build a complex website from scratch. In this text, we'll present examples of distributions that can meet your expectations.
What are Drupal distributions?
Distributions are versions of Drupal extended with useful add-ons. They are configured to meet the business needs of certain types of websites, right after their installation. Depending on which distribution you choose, it will have the appropriate modules, theme packages, libraries, predefined installation or configuration profiles in the installation package. It can be compared to an extended version of a car equipment, except that you don't have to pay extra for additional modules in Drupal.
A Drupal distribution packages include a set of contributed and custom modules together with Drupal core to optimize Drupal for a specific use case or industry. - Dries Buytaert, Distributions remain a growing opportunity for Drupal
It's therefore worth using distribution due to, among other aspects, the following reasons:
Getting your website up and running is just a matter of a few hours. You don't need to test hundreds of modules, as the installed distribution is already preconfigured.
Depending on the type of distribution you choose, you get the features you need, in line with the business specifics of your website.
Managing the ecosystem of modules and all website components is less time-consuming, as one update is enough for all Drupal modules and features.
What is a Drupal installation profile?
Drupal installation profile is a set of modules and configurations forming the basis for the distribution. One or more installation profiles are included in Drupal core, and developers can create custom profiles that configure Drupal for specific purposes. However, it isn't always easy to use a profile directly if it requires modules, themes, or non-basic libraries. You must then locate and download all the required components yourself. Therefore, instead of an installation profile, it is easier to download the full distribution.
Distributions, on the other hand, contain the Drupal core along with the necessary software such as themes, modules, libraries and ... installation profiles.
Collaboration distributions in Drupal
Which distributions are worth recommending? Below we present a few suggestions. Of course, all the described tools are open source, i.e. they are licensed under the GNU General Public License.
OPIGNO LMS
By choosing Opigno LMS, you receive an e-learning platform. This open source distribution can be used in any industry - no matter whether it's public administration or a non-profit organization.
The distribution offers:
adaptive training with content tailored to the user and in line with their previous achievements and professional profile,
developing engaging content,
gamification with prizes,
multilingual functionalities,
mobile learning.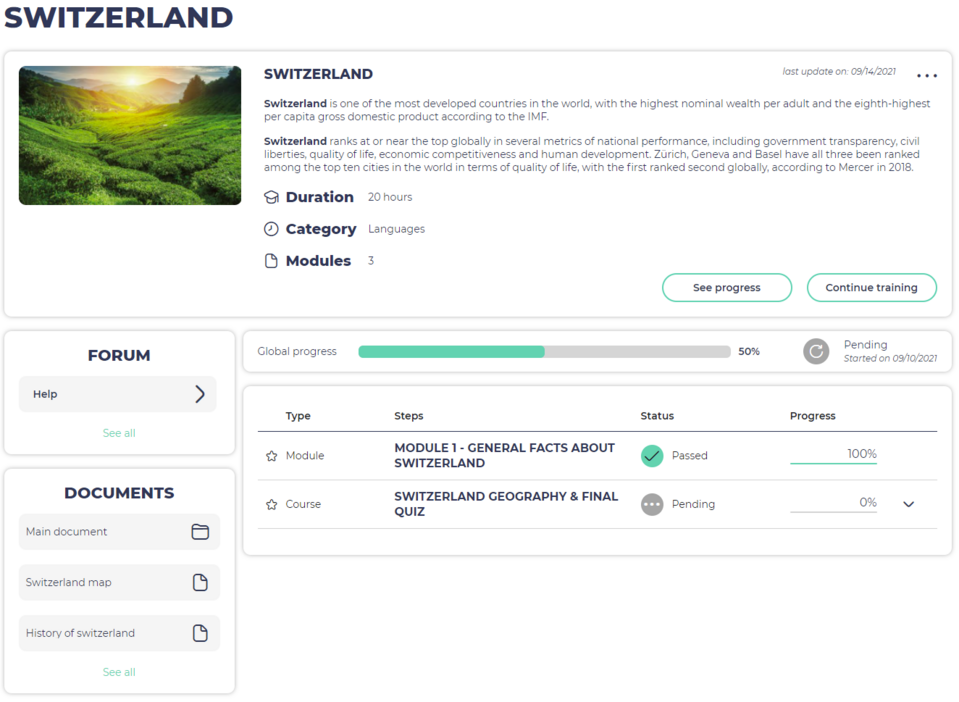 Source: Opigno LMS
Other numerous features include:
adaptive learning paths,
tracking progress option,
possibility to participate in training from a desktop, smartphone browser, or mobile app with push notifications,
creating reusable content at all levels (classes, modules, courses),
online training management by the instructor,
certificate management,
internal communication tool,
in-training forums,
ecommerce feature to sell training subscriptions,
integrations with Zoom, Microsoft Teams, Webex, SAP, and other software,
reporting tools.
In addition, the fully customizable user desktop, which can be adjusted to your own preferences, is attractive. There are two variants: one for the trainee and one for the manager.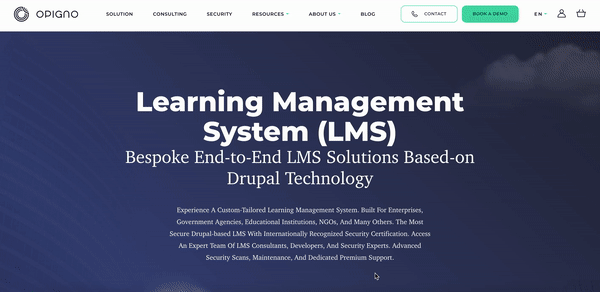 Demo version of Opigno LMS for the trainee.
It's also worth mentioning security and emphasising the possibility of data encryption and the use of two-factor authentication. On the other hand, advanced search available in Opigno LMS is performed with the use of Apache Solr. The system also allows using add-ons and payment gateways compatible with Drupal Commerce.
A special feature of Opigno LMS is that the platform encourages learning while also enabling gamification - users collect digital badges when they complete modules.
Thunder
Thunder distribution was published in 2016. It's targeted at professional publishers. It's distinguished by a number of modules and custom enhancements that have been developed specifically for publishers.
Features
Dynamic article creation with paragraphs
Thanks to paragraphs and drag&drop option, photos, videos, Instagram and Twitter tabs can be added to the created website very easily. Live preview allows you to see the changes you make in real time.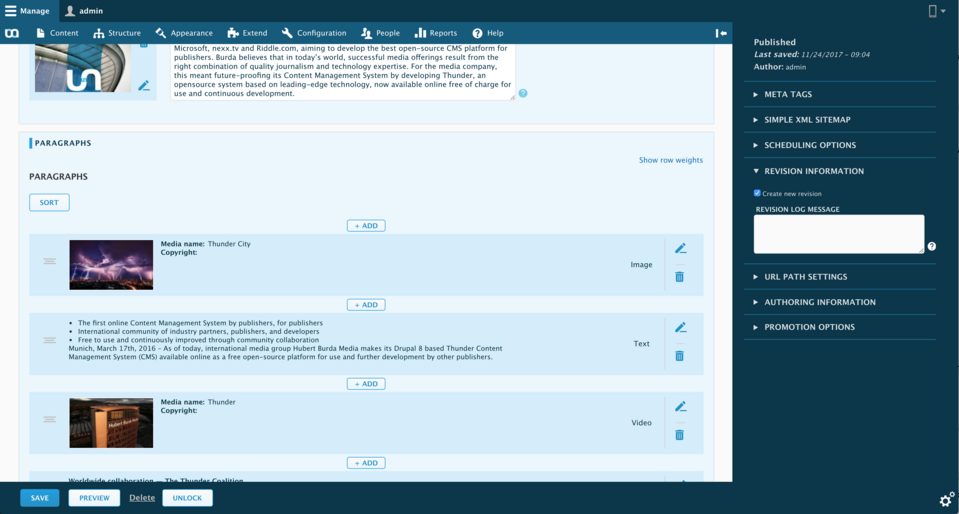 Source: GitHub
Content planning
It's possible to set the date of publication of the content, as well as the date of removal of the article from the website. You can also set an expiry date for images. The image will then be replaced by a replacement symbol.
Mobile device friendly
The live preview, mentioned above, is also designed for the mobile version - when creating content, you can see how the article will look on smartphones, for example.
Liveblog
Thunder offers the option to report on events in real time via a live blog.
Google AMP
Thanks to Google AMP integration, you can upload not only text but also images, galleries, and videos to Instagram and Twitter.
Instant articles on Facebook
As an editor, you can immediately publish content as articles on Facebook.
Open Social
Open Social is a platform for a company or organization to build a community around the brand or subject. The platform acts as an online hub for members of the group, enabling them to communicate, collaborate, share knowledge and professional experience, and create groups and events.
Who is Open Social for?
The authors of this solution ask 9 questions to potential Open Social users, answering which you can customize the capabilities of this distribution to your own individual needs. Some of these questions are:
What am I aiming for and who will be my target group?
What type of tool am I looking for?
What do I expect from the software?
Answers to these questions are important because this distribution's authors define three main groups of communities they are targeting with their platform.
Community of Practice (CoP). A key priority of this type of community is to share knowledge as well as to learn from professionals. The objectives of CoPs include: networking, discovering new markets, improving professional skills and online cooperation. Beneficiaries of this type of community can be, for example, large corporations and governmental organizations.
Community of Action (CoA). The organization of social movements or volunteer campaigns is an identification mark of CoA which enables people to connect because of shared beliefs, and a desire to participate in social, civic or political initiatives. Beneficiaries in this case will be NGOs and Think Tanks.
Community of Circumstance (CoC). In this case, the platform will bring together people who have similar life and health experiences. There will be support groups, medical organizations, doctors, patients, etc.
Features
This Drupal distribution has a lot of features (over 100), among which we can find:
creating landing pages,
sending direct and group messages,
sharing content on external platforms such as Facebook or Twitter,
tracking previously defined and interesting content for the user,
creating private and group photo albums,
tagging and thus organizing content within a user profile,
migrating profile data from other social media platforms.
Open Social is a very popular platform and it's used by many organizations including: the United Nations, European Commission, Greenpeace and FIFA.
Drupal distributions - site builders
These Drupal distributions offer a comprehensive approach to website creation.
Droopler
Droopler is a distribution designed to create advanced websites quickly. This is done without the need to involve developers but with the use of ready-made components that can be rearranged like Lego blocks to achieve the desired effect.
Visual components
Using this website creator doesn't require the user to know coding. The tool allows you to develop the graphic layout of the website yourself using the mentioned components, also called paragraphs. There are several of them and we receive them together with the Droopler installation. These components include:
Sidebar Image - allows you to divide a block into two parts - with an image and text - and enrich it with a header, an icon and a CTA button.
Carousel Paragraph – is a form of listing, where graphics move from the right to the left.
Tiles Paragraph - allows you to create a tiled photo gallery, arranging images to fit the width of your screen.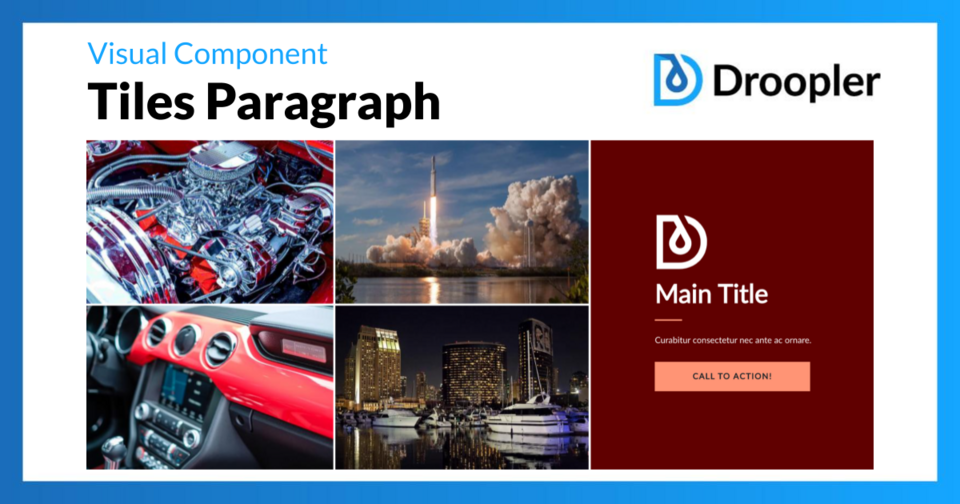 Choosing the right paragraph depends on your own vision and idea of the website layout.
We encourage you to take a look at examples of websites created on Droopler to see how the components can be used.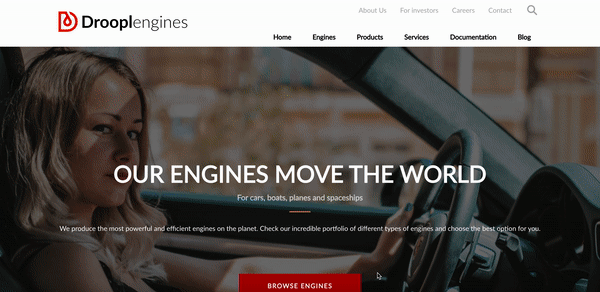 Source: Droopler demo
Droopler also has its Commerce version and it allows for a quick configuration of the online shop. After the installation, the user gets a website with the entire purchasing process. We encourage you to check out the Droopler Commerce demo, where you can see how this type of shop looks and operates.
SEO in Droopler
Along with this distribution, we receive tools to support the website in achieving the best SEO results. Here are some important components:
Metatags - defining meta titles and meta descriptions for search engines based on the built-in Drupal Metatag module.
OpenGraph tags - allowing you to control the display of social media shares.
Friendly URLs - all URLs should have a logical and coherent structure, and this can be achieved thanks to the Pathauto module.
XMLsitemap Generator - thanks to the XML sitemap module, search engines bots are "informed" how a website is organized, which helps them to index it more effectively.
ALT tags - the possibility of defining them for all images helps search engine bots to better "understand" the context of the image and the text, and also ranks the image in the graphical search results.
Panopoly
Panopoly is used to create websites but it can also form the basis for creating other distributions. An undoubted advantage is that a non-technical person, who isn't familiar with concepts such as content type, block or view, using Panopoly, can manage to prepare the website for their own needs.
Site building
This distribution is distinguished by the easy possibility to define layouts for each subpage of the website separately. For example, you can have three columns on the home page, two on the contact page, and one on the offer page. All this can be clickable on your own. To add a new layout, you don't need to know coding but you can still add HTML code.
There are 26 layout types to choose from, and in each layout you can insert any element that exists in Drupal. Creating a website is therefore very intuitive.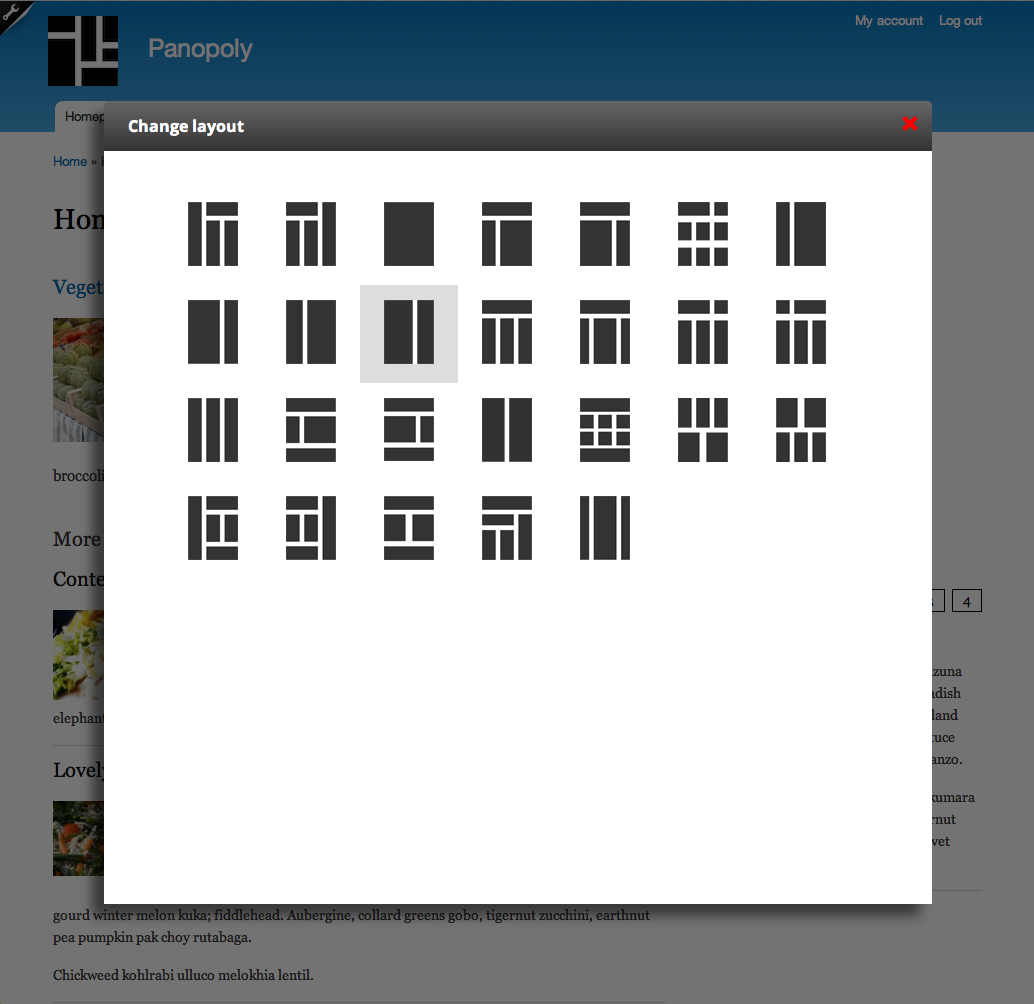 Source: Drupal.org
See below how the block configuration is performed.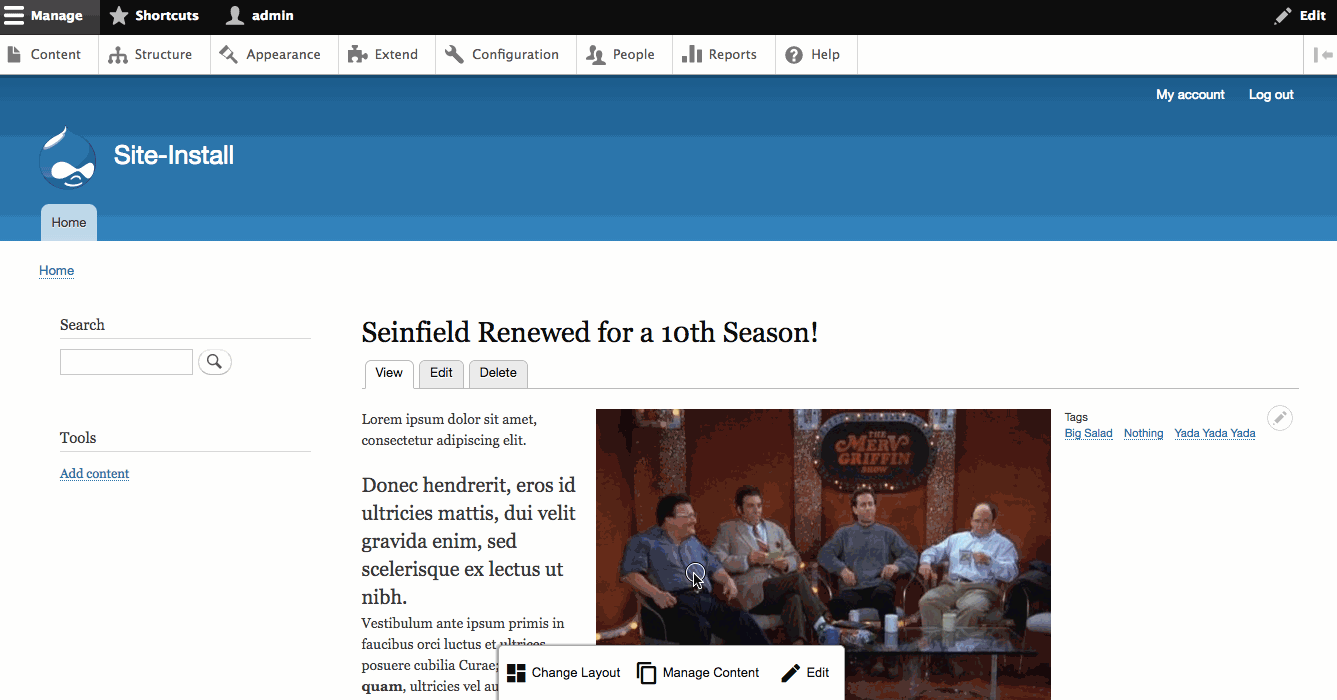 Source: Acquia Developers
Panels module in Panopoly
First of all, this distribution is a collection of many Drupal modules, and one of the key ones is Panels. It's the one that helps you prepare your original layout. Thanks to the drag and drop option, designing a layout is easy and you can decide instantly whether a given look meets your expectations.
Guardr - Drupal distribution that enhances security
Guardr is a distribution containing numerous modules and settings designed to improve the security of your website. Launching a new website in Drupal with Guardr included isn't difficult but developers advise that Guardr should be treated as a basic installation profile.
Modules and settings
Guardr Core is the most important of the abovementioned modules. It includes other modules such as:
Automated Logout,
Diff,
Login History,
Login Security,
Mass Password Reset,
Password Policy,
Redirect 403 to User Login,
Security Kit,
Session Limit,
Username Enumeration Prevention,
X-Originating-IP.
To improve the security level, Guardr also modifies Drupal core settings regarding:
filters and text format options,
roles,
the user,
themes.
After installing the distribution, only the administrator can create users, but if you want to provide this possibility for everyone, you need to change the settings.
Other changes triggered by Guardr
There are many security-related modifications, and noteworthy aspects include the fact that Guardr:
Defines a password policy that improves user security - harder passwords are more difficult to crack.
Prevents the browser from saving the password, even if the user would very much like this to happen.
Has a module that prevents showing PHP errors.
Guardr is a very extensive distribution. The only risk of installing it is the probability that the website administrator may not want to use so many features and modules.
Drupal Distributions - summary
Drupal offers great opportunities within open source, which directly affects the budget and shortens the time of implementation of a given project. The choice of distribution or installation profile obviously depends on your specific needs. It's important to match Drupal to your business model.