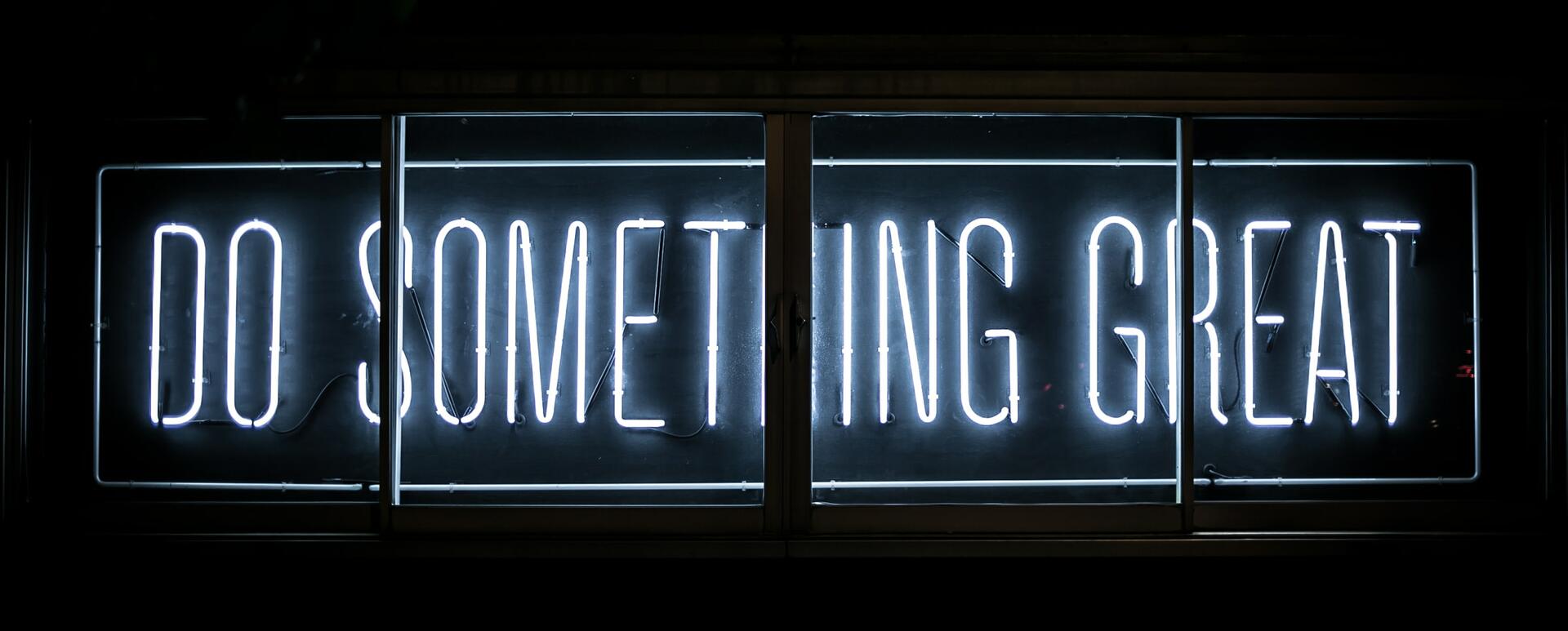 Mission, vision and values ​​- Droptica
We have been present on the market for over seven years. Our mission is to create reliable software based on the best open source solutions for ambitious companies. The company's mission sets the direction of our work; it is a kind of a guidepost for the employees and the management, but also for the companies working with us, and for our clients. We have chosen a direction that we believe will lead us to success and at the same time – will help our clients achieve success. 
What are we actually doing at Droptica?
Solid Open Source solutions for ambitious companies. 
We design, create and deliver business web applications.
We are changing the status quo using Drupal, Symfony and React.
Sounds familiar? The slogan above describes our activities in a nutshell. It is time to break our message down. Are you ready?
Open Source
Our main field of work comprises of Drupal services. Drupal is free and is being distributed under an open source license. We also use other Open Source technologies to create websites, such as PHP, Symfony, Laravel, React, Vue, and Angular.
In addition, we want to give something back and contribute to Open Source. We have created a free Drupal distribution – Droopler. Droopler allows you to build a website. In addition, we promote open source during events created for people working using Drupal and other solutions. These are DrupalCamp Poland and DrupalDay. We use open source in our work every day.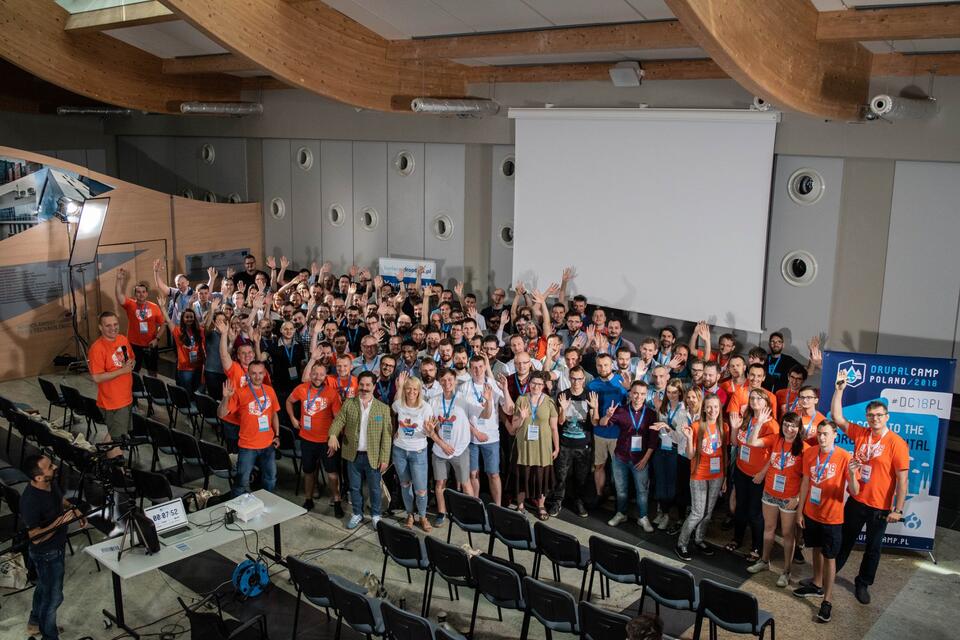 Solidity
Our team is a top-class team of Drupal specialists. If a team is solid, the process is solid. How do we implement our projects so well?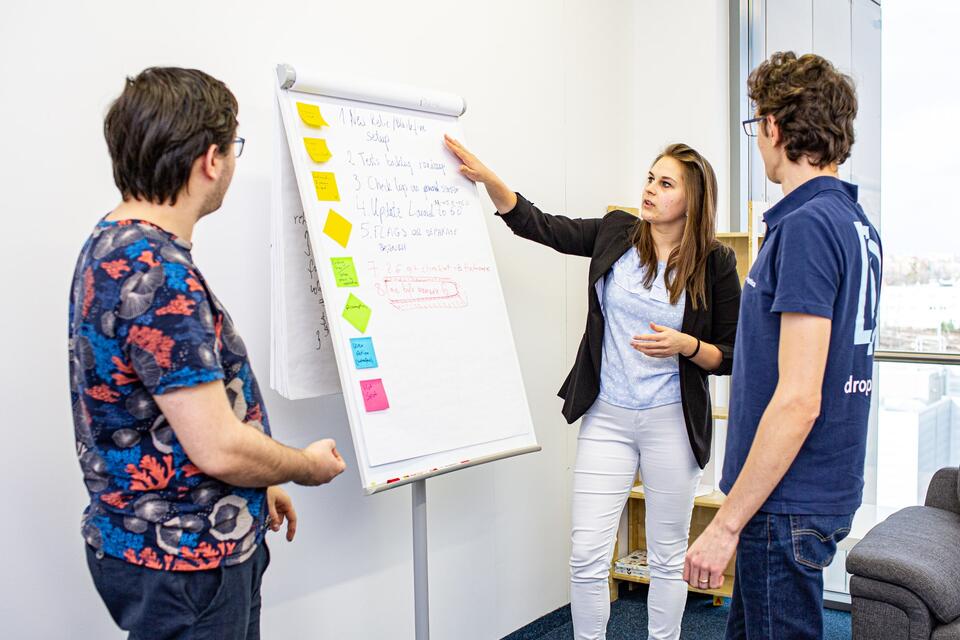 Every day, we focus on creating solid code, solid software and solid solutions. This is something embedded in our DNA since the company's very beginning.
We implement our solidity through various processes, including:
observing the coding standards
code review
manual and automatic testing
graphic designs optimised for business effects
Agile/Scrum
a team handling the support and development of existing websites
a DevOps team automating repetitive tasks 
documenting 
advising the clients. 
Ambitious companies are our clients
We want to work and are already working with companies that are or want to rise well above the average in their industry. Drupal is often an obvious choice for them because it allows them to build a perfectly tailored and unique system that meets specific business requirements. 
Our clients want to do everything better than their competition, and Drupal is an ideal solution because it makes company websites unique. At Droptica, we help with such challenges.
Working with such clients we can fulfil our vision – to become a top company providing Drupal and PHP services in the world.
We are changing the status quo
We are changing the status quo because when we start our work, we immediately introduce our standards, we improve applications, we improve processes. After we introduce our changes, the software delivery process is solid, and every client can confirm it. The code we provide is also solid. 
Our clients often are companies that have started Drupal projects with other companies but were not satisfied with it. When they choose to work with us instead, they feel a great difference in quality. 
The way we implement our mission 
Cooperation + Common Goal = Solid Quality
At Droptica, we operate as a sports team. We focus on the prize – on achieving the company goals. We work together, as a team, we focus on achieving the results together, not just on our tasks. 
During the work, everyone plays at 100% of their abilities, not unlike players during a match. Everyone feels fully responsible for the results of the whole team. 
The effect of doing it this way are well-made projects and a permanent Drupal development team that constantly grows in size.
Final thoughts 
Our motivation is the possibility of implementing interesting projects for our clients, which translates into the constant development of our skills. 
We like to evolve together and cooperate – thanks to this we became experts in our field. Solid code and solid solutions are our priority.
Contact us and let us create your ambitious project together!