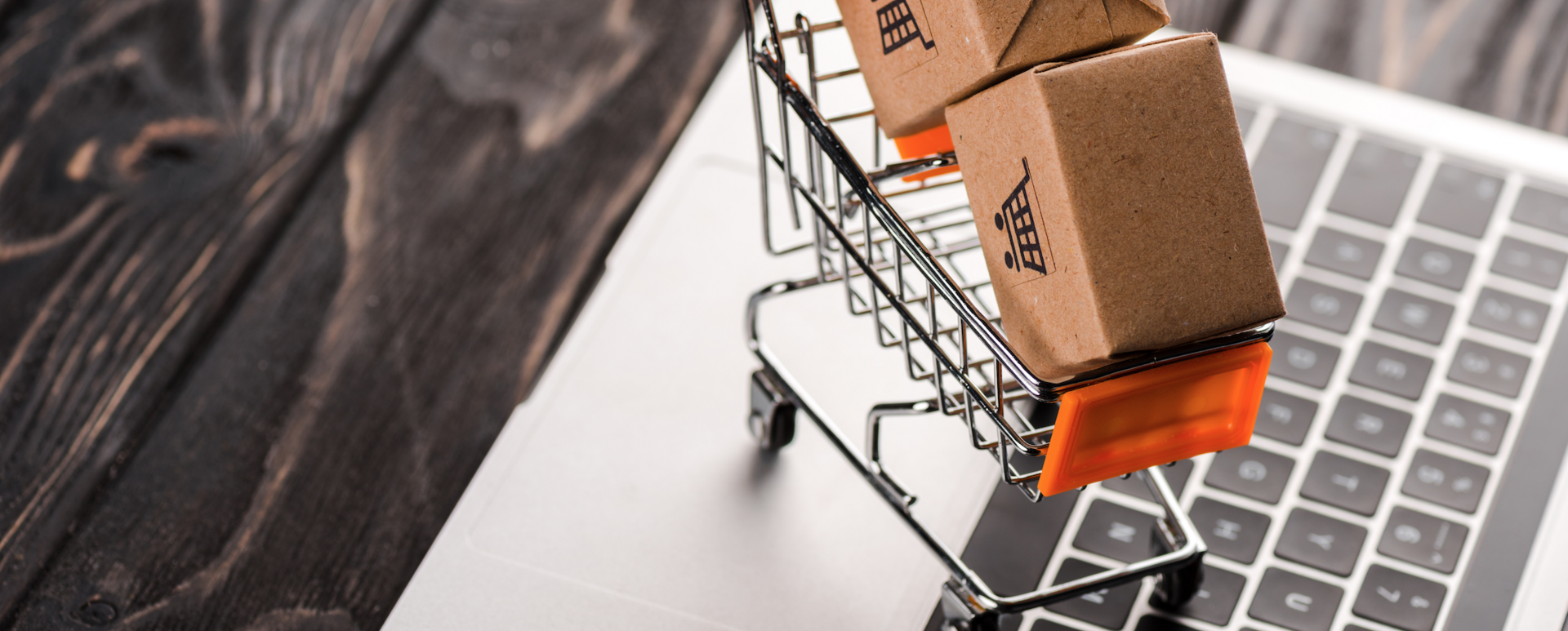 The most important advice for companies trying to succeed in the e-commerce industry? Remember that it is the customer, not the product you sell, that comes first. The companies that develop e-commerce applications have long known that in order to keep the customer, the brand must provide them with an interesting experience when using the application, as well as make the product search process as easy as possible.
A modern B2C application for e-commerce business – why do you need it?
Online shopping has become very popular in recent years. What is more, browsing and comparing offers has become a kind of leisure activity. The development of mobile sales applications has certainly contributed to this. How often do you shop via a web or mobile application? You do not have to be the biggest fan of online shopping to order products online - some of them may not be available in your city or country, and then using the appropriate application becomes the only option. It also happens that online stores offer much more attractive prices than a brick-and-mortar store. We all shop online, so every company that sells products should think about creating an e-commerce application.
Applications (both mobile and web ones) facilitate the collection of data about your customers and their habits. You can analyse it in order to create better services or to develop the products offered. The information about customer expectations can also be used to plan better marketing campaigns. The obtained data is also very often used to improve the quality of customer service or to develop a sales application.
The development of fields such as Artificial Intelligence currently offers many options. Thanks to new technologies, you can not only improve the user experience (improve the customers' satisfaction related to the interaction with your application and brand), but also increase the sales effectiveness.
Are you wondering what solutions are worth implementing in your e-commerce application?
Basic advantages of having an e-commerce application for a company
An e-commerce application is an additional channel of communication with the customer (if you sell, also, via other channels). By employing it you not only enable the customer to make purchases via the Internet, but you also provide them with advertising materials and obtain data for analysis (information on purchases, service evaluation, surveys, viewed products).
It is worth being aware of the potential of a mobile e-commerce application. It allows you to keep in touch with the customer 24/7. Consumers can choose to make a purchase at any time. With a mobile application, shopping is faster, easier and more comfortable. For many users, interacting with mobile applications is a form of entertainment. If you make the user associate shopping with pleasure for the user, they will visit your online store more often – this way you can build their loyalty towards your brand. Contact our experts if you need help choosing the best technology for your e-commerce application.
Typical functionalities of an e-commerce application – what must your application allow for?
Among the many functionalities of e-commerce applications, there are several that are absolute "must-haves", they are designed to guarantee your company the basic benefits of having an e-commerce application. What should every e-commerce application enable?
The ability to register and complete a profile with data - setting up an account (preferably, integrated with the most frequently used social media account) allows you to significantly speed up the logging-in and shopping process. Thanks to this, you can also better adjust the offer to the customer.
Product catalogue - it is a good idea to organise the products or services you offer via the application.
Search option - searching involving scrolling through an endless list of products would bore the customer very quickly. It would also probably discourage them from using your application again. Numerous filters and the ability to search by name or product type are the standard in almost every e-commerce application containing a large number of products.
The ability to send feedback on products and customer service – obtaining customer feedback and using it to improve the quality of your services and products is essential. Only by responding to the needs of your recipients will you be able to achieve success. The ability to provide feedback is also extremely important for the customer who likes to feel that they have an impact on shaping their favourite brand. Learn how to adapt forms in e-commerce systems to make the users more likely to contact you.
Push notifications - a mobile application allows you to remind your users about yourself. You can inform them about sales, special offers, the cart abandoned the day before, or when the product they were interested in is back in stock.
Chat or chatbot - More and more companies today use chatbots or chats to provide quick technical support should the customer encounter any difficulties while shopping. This solution helps to significantly reduce the expenses incurred on traditional customer service (hotline).
The obligatory elements of e-commerce applications also include transaction history and integration of mobile payments. If your application is missing any of the above functions, it is worth considering improving it. The list of essential functionalities of e-commerce applications that have a positive impact on sales and customer commitment is extremely long. Our Design UX experts will ensure that your sales application is positively received by even the most demanding customers.
Additional functionalities that will make your app better than your competitors' applications
Modern society is crazy about new technologies. There are those that make everyday activities easier and those that surprise you and keep you entertained. You can find both among the technologies used in e-commerce - you can use them to attract customers' attention, make their shopping easier and improve UX.
Visual search - help the customers find the products they want more easily
Visual search is still a rarely used technology based on artificial intelligence. On the basis of a visual representation of the customer's object of interest (e.g. photos of clothes), the user receives the results most related to a given product (i.e. similar-looking clothes - e.g. only red sweatshirts). It speeds up the search for products that match the application user's preferences and increases the likelihood of making a purchase.
Augmented Reality - feel as if you were inside a real store while staying at home
For many people, shopping is a pleasure in itself. Augmented Reality allows having the shopping experience without leaving your home and at any time in virtual reality. This technology also uses artificial intelligence for object recognition and tracking. Many people enjoy shopping in this way and find that buying at stores offering augmented reality solutions improves the decision-making process when choosing products.
It is certainly an interesting technology for e-commerce stores operating in the decoration, furniture or construction industries, as it allows you to present the products offered by the store in a specific virtual space
Ensure an interesting, clear design and intuitive navigation of the application
Nobody likes using non-intuitive applications. No wonder that in the case of shopping applications, an ill-considered design often results in abandoning the cart, and often also the quick removal of the e-commerce mobile application. It is easy to discourage the customer, but much more difficult to win back their favour.
Our experienced UX designers will create an application which the customers will navigate efficiently. Check out how the designers of e-commerce applications for the fashion industry deal with it. The simple design of the application will allow them to search for their preferred products and complete the transaction without any problems. We will take care of the strong branding of your application and design effective animations that will interest the users. Present us your idea for the application and ask what solutions we propose.
Saving products and creating a "favourite" list
Many e-commerce mobile and web applications allow the customer to create a list of favourite products. The customer then has the option to purchase the product that attracted their attention before, without having to search for it in the catalogue again. This functionality significantly speeds up shopping and makes the customers use the application more - they browse the product catalogue in their free time, marking the products they would like to buy later.
This feature, along with reminders, can greatly increase the frequency of purchases made by customers or affect the overall value of their shopping cart.
Suggesting products thanks to Artificial Intelligence
Do your customers shop regularly, but are you still not satisfied with the average cart value? Your application can use the acquired customer information and artificial intelligence to implement automated suggestions of products the customer might like.
Such technology may be based on the purchase history of other customers. These can be small products, which when added to a larger order will not be perceived by the customer as a "big" expense, or those that are closely related to the products they are currently buying.
Voice assistant – better customer service
Solutions such as Alexa or Google Assistant have been making our lives easier for several years already. Nobody finds it surprising anymore to start a vacuum cleaner using a voice command or to receive answers to simple questions from Google assistant. Making purchases using voice can increase security - authenticating by voice is another way to minimise the risk when making purchases through an application.
Searching for information on products and services using voice is becoming more and more popular. Why? Because it is simply comfortable, certainly. All the customer has to do is say what they expect and accept the assistant's proposal. Easy, right?
Summary
There are many amazing technologies that can change the face of e-commerce and give your customers a unique shopping experience. Do not be content with standard solutions. Surprise your users by employing the most interesting e-commerce solutions. You can create a functional e-commerce website for your business using Drupal Commerce - this flexible e-commerce platform will allow you to provide users with an exceptional shopping experience. Contact us if you want to learn how to improve your sales and the satisfaction of the users of your sales application.