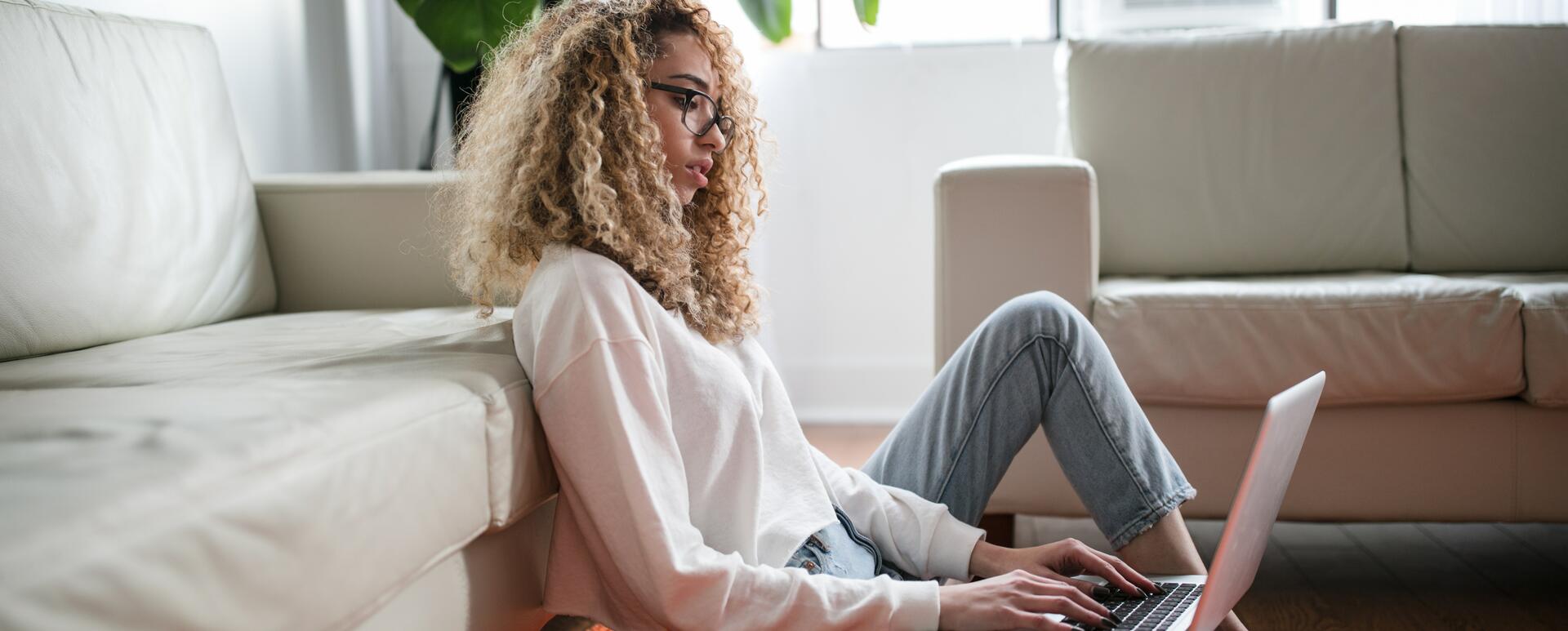 Why you should start a business blog?
Over the last few years, we could see business blogs popping up all over the internet. While builting corporate websites for our clients, we typically also create a blog. I bet most of your competitors run their own blogs, so you're probably wondering whether to create one. Read on to find out why you should start a business blog. 
Having a business blog comes with many advantages, such as better ranking position, growing your brand visibility and attracting new customers. See how you can benefit from blogging in the following. 
Business blog as an SEO machine
There's nothing more important for great SEO results than high-quality and well-optimized website. Ranking at the top of Google search results is a goal for every online business, and it's not that easy to rank high only with the regular website content. Having a business blog might help you rank higher, for instance, by using long-tail keywords, relevant to your industry. 
Search engine crawlers reward pages with useful, well-structured and high-quality content. When you provide value for customers, your website can generate more traffic and attract more customers. As simple as that!
Publishing blog posts regularly also helps you plan and organize upcoming content for your social media profiles. Social media content calendar will make you publish regularly, which can also boost your company position in search results. 
Make your company look more professional
When people can find high-quality articles on your blog, they perceive your company as an expert in your field. Outstanding blog posts are ones that are filled with examples, use cases, as well as in-depth analyses.
Blogging is also a good way to build your personal brand. Blog posts created by a person usually inspire more trust than ones labeled as a brand voice. They also increase influence and make people more willing to follow the author as an expert that shares valuable knowledge. 
The best part of blogging is that you learn something new every day. Creating a long blog post usually comes with a strong research, exploring interesting facts, tips and tricks and things worth knowing. A win-win. 
Get more customers in your sales funnel
When you have a great content strategy in place, every blog post can be a new opportunity to attract potential customers to your company. So, before you create a new blog post, review the keywords connected to your business and check the most common questions answered by your customers. Then, optimize the blog post for SEO, to make sure that people will find it when they type a certain phrase in the search bar. It's a great way to stay ahead of the competition.
Build community on your blog
An engaged community is what brings advantages for every business. Happy customers and frequent readers that stick to your brand usually spread the word over the internet. They comment your blog posts, engage across your social media profiles, answer survey questions, etc. All these not only boost your website visibility, but also make you know your customers better. When you see the world through the eyes of the consumer, it's easier to provide them with the products and services they really want.
The business blog is one of the tools to grow the engaged community. You're giving people answers to their questions, present your brand and exchange ideas and opinions in the comments section. A two-way conversation with customers is the heart of your brand image and essential part of online business.
If you don't know where to find people interested in what you do, start a business blog. You'll be surprised how many people search for quality information over the internet. Take your chance to give them exactly what they look for. 
Business blogging problems
One of the most common blogging problems is that it takes time and effort. Some people are natural born writers so creating a well-structured content is a piece of cake for them, while others struggle with getting certain words out. However, creating a good blog post takes time, no matter if you're an experienced content writer or a beginner. 
Another thing that most of the business owners find annoying is that they need to wait to see results from content marketing. Don't give up too soon, as it takes at least a few months to make it work, however, it requires continuity and consistency. Just a few pieces of content written once a few weeks won't bring massive traffic to your website. 
Do you find it difficult to come up with great content ideas for your business blog? Do a research and get some feedback - ask people what they want to read about. Also, ask your sales team what are the most common questions and cover the topics that your potential customers are interested in the most. 
Let's start a business blog
Writing successful blog posts is more like running a marathon, rather than a sprint. Keep in mind that it takes time and patience to get the best results, but it's worth it. There's also an optimization that helps people find what you write. However, nothing is more satisfying than a community that grows with your business, so create topics that interest your potential customers and watch your business flourish.