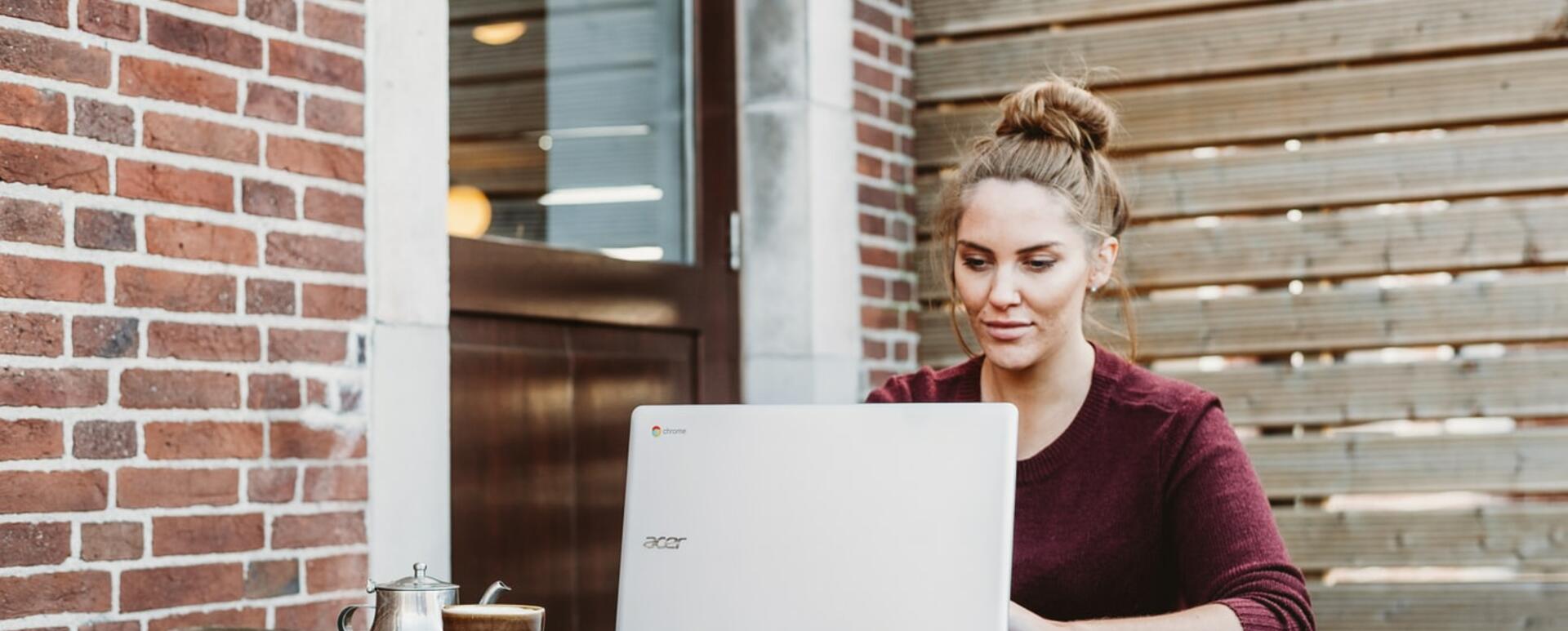 7 tips to make your website more effective
Besides social media, the website remains the main marketing tool for a vast majority of companies, which is why it is paramount to constantly develop and adapt it to the business goals you want to achieve. A company website should be an effective tool, used to reinforce business activities, and its development should go hand in hand with business development. Below, you can find a number of ideas for improving the looks and the inner workings of your website to make it look better, work faster and be more effective.
Focus on personas  
In order to achieve high effectiveness of marketing activities, the message of your website should be aimed at a specific target group or groups. Your message will never be perfect for all and every target group, which is why it is worth using personas – invented profiles of the perfect customers for your business. When you know the target groups for your message, it makes the process of creating it simpler and more effective. The entire website should answer questions, dispel doubts and provide products for specific target groups. Every change in the appearance, content and the way your website works should be dictated by the improvement of user experience.
Show the human face of your business
People like working with other people – not companies. This is why presenting the people who make up your business on your website is generally a good idea. Showcasing your staff bridges the gap between your company and your customers, gives your business a human face and gives out professional vibes. A person who decides to show their staff and themselves declares responsibility for the entrusted work or the created product. Advertising your business with pictures of people who are responsible for running it on a daily basis reinforces the belief in its professionalism (people think: "they're not ashamed to show their faces next to what they do, which means they must be good at it").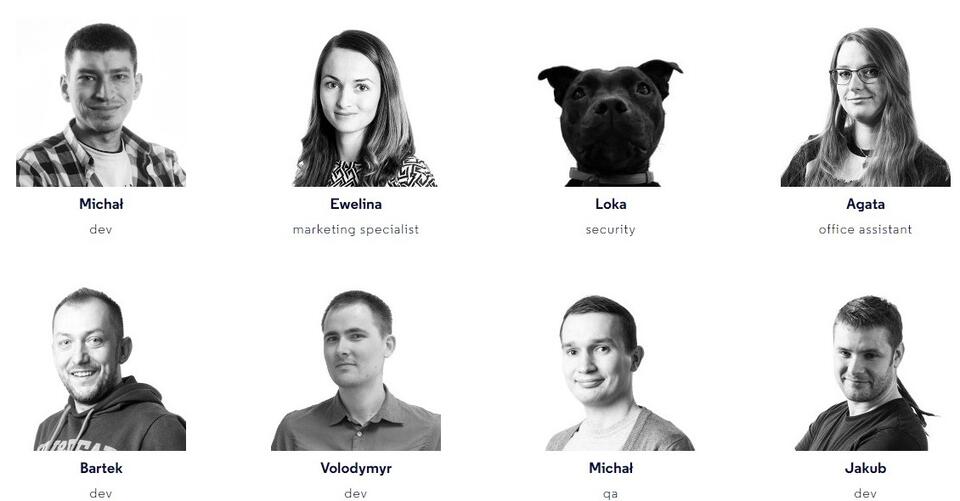 At droptica.com, we showcase the people who make up our team in the "Company" section. This lets our clients know who they will be working with when they decide to use our services.
These days people often make decisions about buying a product or using services based on information available on the Internet. Given that, this might be crucial for your business.
The easiest way to do this is by adding several photos of your team in the "About us" section, you may also consider creating a list of employees with their portraits, names and roles. You should also add a couple of photos showing everyday work, services, and interiors – don't forget to have people in your photos!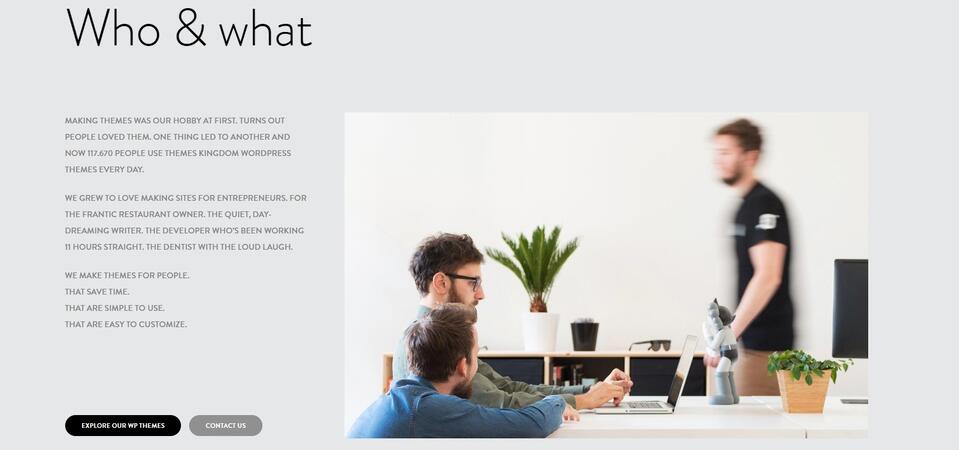 Showing the team during everyday situations shows visitors that the company is made up of real people.
Make it easier for the customer to contact your company
So, you got your potential customer or client interested in your offer. Now let them contact you easily. There's nothing more frustrating than looking for ages for an e-mail address or a phone number on a company website. The easiest solutions are usually the best, which is why I'd suggest adding a "Contact" tab in the main menu and a dedicated page with all the necessary contact details. It's also worth adding your company's phone number and e-mail address in the footer. Visitors usually go there first to try and find contact information. Don't forget to include links to your social media pages. Many users will be happy to see what you post on Facebook or what photos do you upload to Instagram.
Make navigation easier
In order to ensure great user experience, you need to make sure that the navigation is both simple and intuitive. You need to make sure that your users don't feel lost and that they are able to quickly reach the most important pages on your website. The best and most effective solution is to add links to the most important pages in the top menu – this is where users usually go to look for links to the offer, contact details or information about the company. Another place, where you should add links to key pages is your website's footer. This is where you can add an extensive list of links to various pages on your website. 

At brand24.com, you can easily find information about the product and pricing, as well as quickly create an account.
Don't forget to call your visitors to action
A well-functioning company website should serve business goals. In order to do it, you should use Call to Action (CTA) sections. CTA sections are placed on the website that calls on the user to perform a specific action. A clear message, urging the user to click makes it easier for them to understand what to do. Call to Action elements include buttons such as "Read more", "Buy now", "Register for a free trial", "Order a free sample" and so on.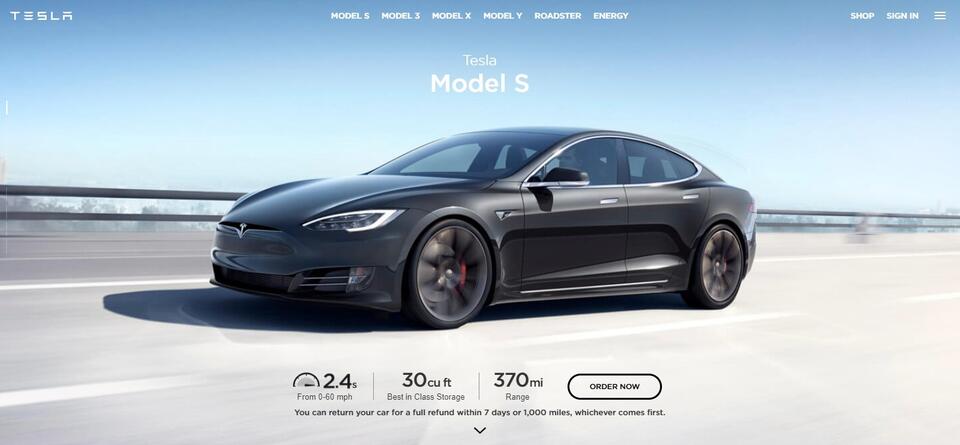 Tesla.com features clear buttons encouraging visitors to place an order.
In order to make sure that CTA buttons and sections result in conversions (or, in other words, get clicked by visitors), they should stand out from the rest of the website with their colour, size or shape, so as to capture the user's attention. Don't leave your visitors on their own, make it easier for them to do what you want them to do. If your website does not contain such elements or the existing ones don't do their job, it's worth adding them and watching the results using analytical tools, such as Google Analytics.
Your website should be consistent with your brand
No matter if you run a mid-size or corporate website, a web page is your virtual showcase – a business card of sorts, which is why it is key that it is visually consistent with all other marketing materials. This consistency should concern both colours used on the website, as well as fonts. Avoiding randomness and inconsistency in all marketing elements strengthens the message of your brand and is more memorable. One of the most important aspects is keeping discipline in the use of visual identity elements. The company should use specific fonts and colours, and they should never be chosen randomly. It is worthwhile to check your website to see whether it maintains such consistency. When the various elements are inconsistent, you should adjust them to be in line with your company's brand identity system.
Focus on a clear message
These days, people read less and less on the Internet, and skimming is the name of the game. This is why it is crucial that your message is clear and easily understandable. If you run an e-commerce store, clearly showcase your products. If you run a printing house, tell the user what you can print. Are you a general contractor? List your services! Use large headlines and meaningful photos to make sure that your visitors know what they found (and whether they found the right thing) within the first seconds from visiting your website.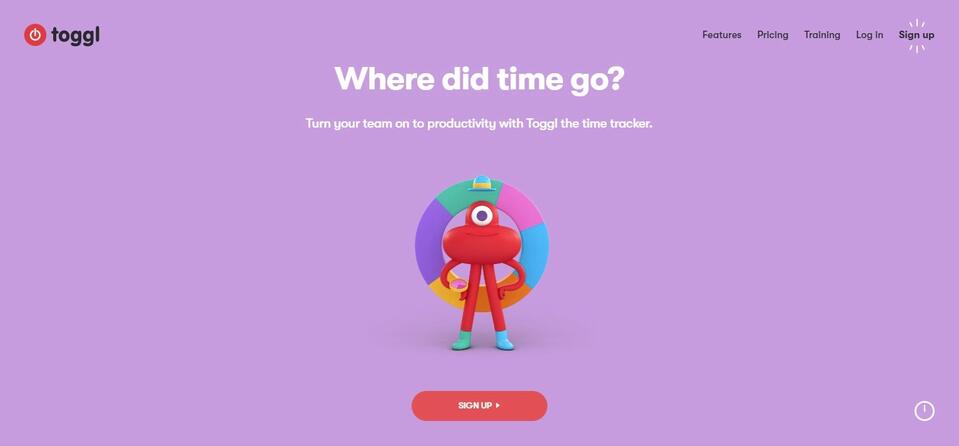 Toggl.com's website greets visitors with a headline that clearly says what the product does and what problem it solves.
If your visitors are unable to read and understand your offer, they will simply go to your competition – especially if they explain their offer in a more user-friendly way and encourage them to buy their products. 
The above proposals put the visitors to your company website as the focal point of all the changes. Making your website easier to use, as well as creating content focused on the needs of your customers and clients should bring great results and increase the time users spend on your website, making it easier for you to reach new customers and clients with your offer.
There is much more to say about the topic above. Since we offer Drupal consultancy you can take advantage of our practice knowledge and make your website more effective.