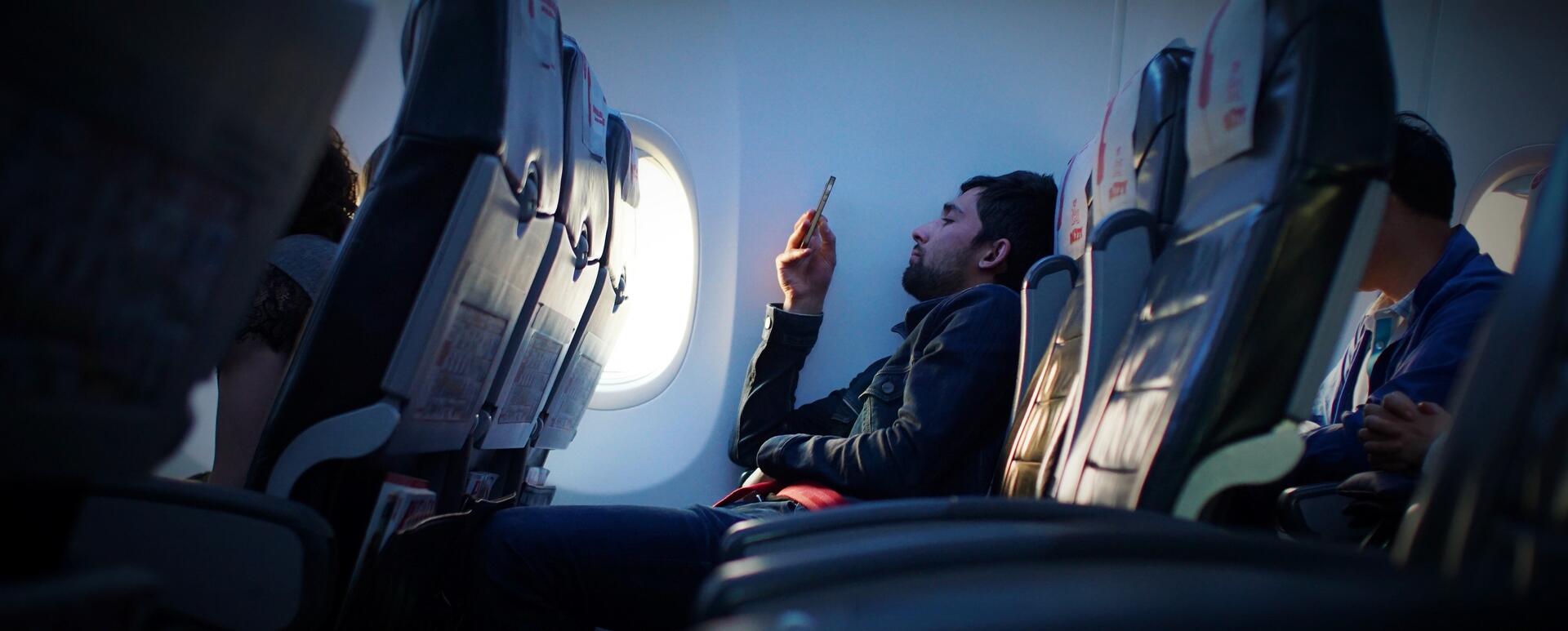 Bored of a typical web design?
Nowadays, people spend more time than ever being glued to the screen, so they can see hundreds of different websites each month. Are they even engaged when most of the websites look the same? Does your website stand out from competitors and is a real attention-grabbing machine? 
The average American internet user spends twenty-four hours a week browsing the web. This is a sign for online business owners to implement a new approach to their website design if they want to attract more customers and stay ahead of the competitors. We even wrote a whole blog post about why having a great website is important for business. Most of the websites are made the same way, as business owners want them to look professional. Of course, a site should be designed in line with specified business purposes to avoid customer confusion but there are some proven strategies to create an original website design that still looks professional. 
Business types with the most creative websites 
Let's be honest, the level of creativity usually depends on the type of a company you run. If you're working in the financial industry, then maybe you're right that you shouldn't experiment too much with your website design. However, the more creative your work is, the wider the possibilities you have for creating the site that stands out. So, if you are an artist or a designer, a mediocre website that looks like many others couldn't be enough. Your potential clients could perceive you as 'one of these boring artists that I don't want to work with'. And I guess it's not what you want. 
It's up to you to decide how your website will look like, but remember that it's easy to overdo. The secret sauce is to find a balance. Start with a decent research to check how your competitors position themselves over the internet. You can also ask your customers what are their expectations. And believe me, a pinch of originality won't hurt your business and it can boost your visibility. 
Whatever you do, be consistent 
One of the most common mistakes made by website designers is a lack of consistency regarding the website functionality. This can confuse visitors because of poor user experience. Even if the site looks perfect at a glance, the functionality and navigation problems can lead to high bounce rate. Apply consistency in web design and create interfaces that answer user expectations. 
The consistency is about having repeat layout styles with fonts, color schemes, etc. on both multi-page sites and landing pages. This is also well-design navigation, high-quality copy, font size and link structure that make it easy for users to browse through the content. Consider re-using similar elements all throughout the page. Make everything to turn your design decisions into a perfect website. 
Double check the layout consistency. Always ask yourself whether a certain element should be placed across the website or not. Answer yourself: Does it help to get better user flow and simplify the website navigation? It will take a lot of effort and time to create an outstanding, high-quality website, but it always pays off in the end. 
One of the apporoaches to maintain consistency is using a desing system which gives users pre-defined components to work with. That is how we for example built Droopler - a drupal distribution on which we build corporate websites. We create a set of components and editors can build pages using these components only. This ensures consistency throughout the website.
Create coherent brand identification
Corporate identity is what defines your brand, so consider the colors you want to use on the website, as well as the icon set, typefaces, padding, etc. Remember that the colors used can make a big difference on how the company is perceived by potential customers. The same goes for the company social media profiles — avatars and background images should create synergy with your website design. Your brand identification should be similar across all digital platforms you plan to use. The same is about printed marketing materials. Just be consistent. 
Navigation is a key component of a website design  
Some things don't need to be changed and one of them is the basic concept of a website structure. You definitely need the main page with a menu with various categories but don't overdo. Place the navigation where users expect to find it — on top of the website, it needs to be seen as soon as visitors reach the website. Keep in mind that if a site's navigation is confusing, users will find it difficult to explore content and get any important information. Design your navigation with user experience in mind and stick to what always works rather than experimenting with your creativity. 
Create interesting visual experience but don't focus on reinventing the wheel. Many aspiring designers fail because of trying to be too creative when it comes to a project that should be functional. You won't impress anyone by placing too many elements, the thing is to find a balance. Go minimalistic and don't leave a user with too many choices.
However, that doesn't mean that you shouldn't experiment with a website's layout. Just stay aware that making fundamental changes to the website's functionality usually ends up with having to get back to basic settings. Good design should stay in line with streamlined and simple navigation.  
As you may guess, all the information presented on the website should be grouped and placed in the most relevant way. Provide a superior experience and don't place pushy ads or irrelevant content screaming in the user's face. It is also about using the whitespaces wisely, as they aren't just empty canvas, a whitespace is a powerful design tool that decides how the content flow looks like.  
Highlight the section a user is in to make the website as intuitive as possible. Make sure that finding certain information doesn't come with too much time spending on seeking the menu and categories users can be interested in. The more time users spend having difficulties in determining where to search for needed information, the more likely is they leave your site and never go back again.  
And last but not least, always test before the website goes live. We all know that done is better than perfect, but make sure that the site is in up and running condition and doesn't lead to misleading users. One of the common rules that always work is that when the website bores even your best friends, you need to make some changes.
The importance of aesthetic in web design  
Alright then, you have the structure of your website, the functionality and navigation, so it's time to think about the main element that can help to give your site this original touch. The aesthetic. Of course, you know it needs to be consistent but how to make the website which is attractive to users? 
Do your best to 'wow' the first-time visitors. You should start by getting to know your audience better so it will be easier to decide about the site's look and feel. Designing a website with customers needs and values in mind will help you to create a website that answers their expectations and make them feel good while browsing the site. Make them remember this first impression for a long time (in a positive way, of course). If your site's aesthetics don't sync up with your target market expectations, then your conversion rate can be close to zero. 
One of the most important elements of a website design is a color theme. The colors should mirror the business you're operating in and they should suit the products or services you offer. Put yourself in the potential customer shoes and think what they can expect when visiting your site. Stick to the rule of having just a few colors on one website and don't try to create a rainbow-alike project (unless you sell unicorns). 
The same goes for the fonts you want to use across the site. Choose ones that make your website more readable and that goes hand in hand with the overall design and color palette. There are many services that offer font collections that give a design a light and modern feeling. 
I guess you've heard the saying that a single photo is worth more than a thousand words. Even if this seems trivial to you, don't ignore it, as the images can make or break how your website looks like. The original look and feel of a website should consist of something more than the stock photos. Don't get me wrong, some of them are really good and come with great quality but what if your competitors choose the same set of pictures? Perhaps you should think of taking your own, professional photos to have a 100% sure that you will stand out from competitors. These could be also hand-drawn images, created especially for your company. Choose the way that will help you reach all the design goals to create a one-of-a-kind website that attracts visitors. 
The lesson for today: Never think of any website design element separately. It's the consistency that keeps all the elements work great together and create the sense of a professional design. Just think how the site would look like with various colors, different icon sets, several fonts and button design. Not that good, don't you think? This is why paying attention to the details always work and even if you want to use a huge dose of your imagination, you should stick to the proven methods that always lead to success. 
That's how to create a website that attracts visitors
At our Drupal agency we know that creating a nice looking website doesn't have to be a painful experience. There are some traps for beginner web designers so it's good to know them to avoid mistakes. The key is a consistency in every part of the website. So, before you start the designing process, think about the site structure, layout style, navigation and all the elements that should be used on the site. Keep in mind that it's not only about what users see at a glance, but also what makes a perfect user experience. 
You need to learn to notice all the little things that will make the entire website worth exploring. Practice makes perfect and if you implement the small changes that make a huge difference, you'll succeed faster. Good luck!