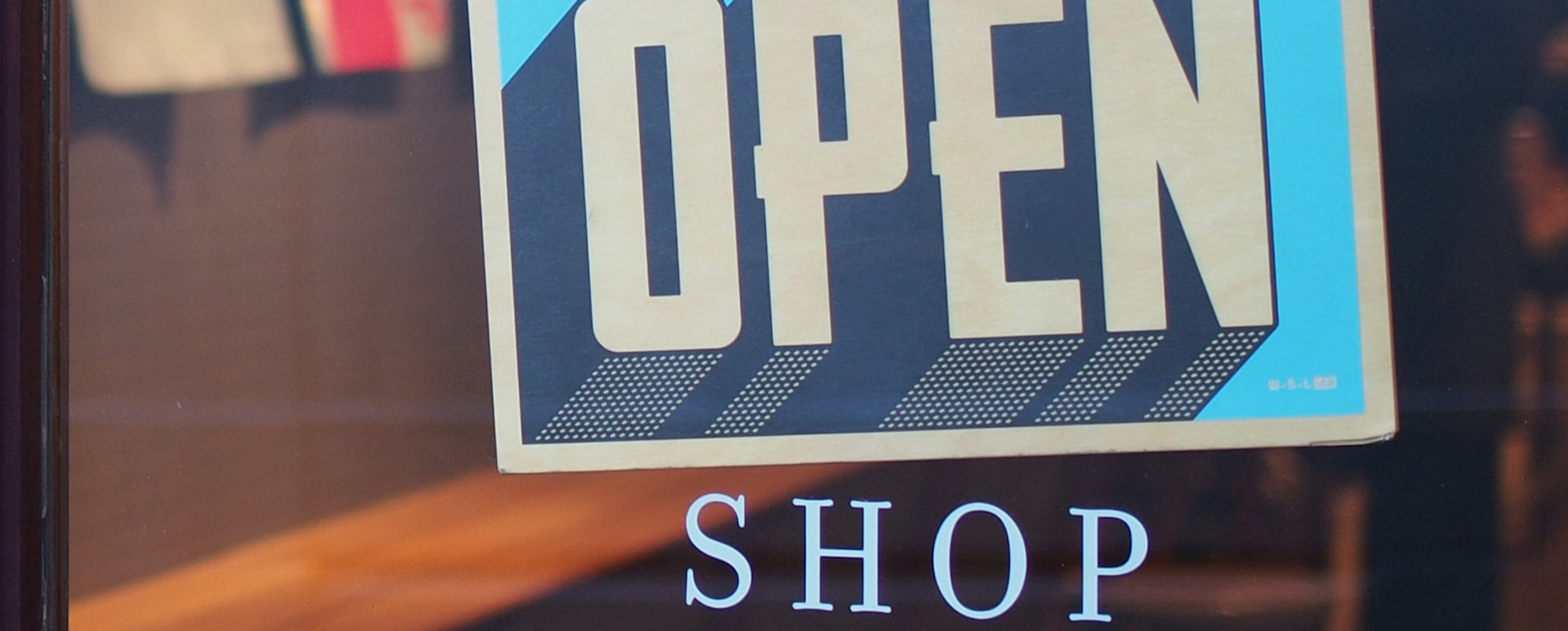 What is an Online Marketplace and Why You May Need One?
You certainly know many popular marketplaces. We don't mean only the one created for Facebook, but also eBay or Allegro in Poland. Building a marketplace platform means a completely different approach to e-commerce than when running a regular online store. It allows you not only to sell your own products, but also to profit from cooperating with other brands. Are you wondering if this is the right solution for your company?
What is an online marketplace?
A marketplace is a place where many sellers present their offers. This is the main difference between this type of an online platform and a typical online store run by a single company. This means that the customer can choose products from the offers of many entrepreneurs. The transactions concluded via the platform are processed by its operator, however, when the order is placed and paid for, the information about the sale is redirected to the specific seller who published the offer. They issue the bill and are responsible for sending the product to the customer. The only obligation of the operator is to provide the space for placing an offer and to process the order.
Large online stores more and more often make their space available to other manufacturers and sellers in order to provide a more convenient shopping experience for all their customers. From the buyer's point of view, the ability to add products from multiple vendors to the cart on the same website, confirm the transaction and make one payment for the entire order is certainly more convenient than making purchases on several platforms and making multiple transfers or entering a payment card number.
Types of marketplaces
The marketplaces can be categorized in many ways. Firstly, we'll take a look at the classification that depends on who is the target audience.
B2B marketplace
Business to business marketplace is a type in which organizations (e.g. manufacturers and suppliers) sell products in bulk to other companies. The platform that hosts this trade is usually owned and managed by a third-party company. The products offered here can be raw materials, half-finished goods, ready items, services, or business consultations.
Some of the top B2B marketplaces are Alibaba, eWorldTrade, Amazon, and Global Sources.
B2C marketplace
Business to customer marketplace gathers companies who sell their products or services directly to the clients. There are various goods that you can find on this type of platform, like clothes, vehicles, consumer electronics, travels, and courses. Some of the popular B2C marketplaces are Zalando, AliExpress, and Booking.com.
C2C marketplace
Customer to customer marketplace platform connects individuals that want to sell (or sometimes exchange or even give away) some items. People can sell new products they crafted (like on Etsy) or the ones they don't need anymore and are in a good condition (such as on OLX). There are also websites where people sell services like Airbnb, where you can rent a private apartment, or BlaBlaCar that lets people contact each other to commute together.
Marketplace business model
Each of the abovementioned types of marketplaces can operate on a different business model. It describes the monetization method that can be, for example, subscription, listing fee, or paid promotions.
B2B marketplace business models
Let's start with the commission-based business model. Here the platform operator charges a commission for every transaction that takes place at their marketplace. The commission may vary depending on different factors like category, type, or size of products.
The subscription-based business model involves a subscription fee that the sellers have to pay (for example, on an annual basis) to use the platform. The cost may differ depending on the platform features a particular merchant needs or the number of products they want to sell. Marketplaces operating within this business model can also take a membership fee from the clients to provide them with some extra benefits.
If you don't sell many products or don't have a regular offer, you can look for marketplaces with a listing fee business model. It means that you only pay when you want to sell a product.
B2C marketplace business models
As on the B2B marketplace, the commission-based business model also exists here. When a client buys some product, the platform owner gets a commission from the seller. The subscription model here also affects the vendors, not the customers. The first ones have to pay a membership fee to offer their products. As in the B2B market, the B2C marketplace can use a listing fee business model (paying for a single product for sale).
C2C marketplace business models
Here the names or characteristics of business models differ from the ones occurring on the B2B and B2C marketplaces.
One-sided commission. The platform owner charges commission from the sellers.
Two-sided commission. Both a seller and a customer have to pay some fees.
Paid promotions. A seller has to pay for better visibility of their products on the listings. (This model can also appear on B2B and B2C marketplaces).
Advertisement model. The website earns money by showing ads.
What are the advantages of a marketplace?
In many cases, using a marketplace platform may turn out to be a better solution than building a traditional online store. What are the advantages of the former?
Flexibility and a multitude of choice options
The main advantage of a marketplace is that you can find a large number of different products from many suppliers. This guarantees access to high-quality goods at competitive prices, the availability of goods and a short waiting time for delivery. When building a marketplace, you don't have to create a huge platform such as Amazon or Allegro. You create a multi-branch store or narrow down the group of sellers with whom you'll collaborate to those who represent a specific industry.
Earning money by creating a space for other sellers
A marketplace is a good alternative for entrepreneurs who want to start an e-commerce business but don't plan to invest in creating their own products. This doesn't mean, however, that the people offering their own products shouldn't consider creating a marketplace platform. By offering to other sellers a space to do business, you can profit not only from selling your products, but also from providing a multifunctional infrastructure that allows running business. A marketplace gives its operator the freedom to set rates and sales commissions for the vendors who list their goods on their site. You can set a specific amount or percentage, and change your rates at any time.
How do you find potential partners who'll want to co-create your marketplace with you? You'll most likely have no major problems with this, as – due to the low operating costs and low entry threshold for sellers – these types of platforms are very popular with the sellers who don't have the resources to invest in their own website.
Sale of complementary products
Finding the right partners can have a positive effect on your sales. Involve the sellers whose offer complements yours. Cross-selling is a popular technique on marketplaces - when someone buys a product from a seller on your platform, e.g. an office desk, they'll also receive a recommendation to buy a desk chair (which is included in your offer). This way one transaction generates another. The sellers have an increased chance of selling their products, and the customer can buy everything in one place.
Easier promotion of the platform within many communication channels
The cost of building a personalised e-commerce website isn't the only expense sellers often have to face. Every online store must be promoted on the web. Competition is fierce, so paid marketing campaigns in social media or Google Ads often consume a large part of the company's budget – especially at the beginning of a sales platform's operation. If you create a marketplace, you'll most likely be able to promote it much faster than if you opted for a regular online store. Other sellers will also help to promote the platform by providing links to the website on their own web pages, as well as on Facebook and Instagram profiles.
Your marketplace may also have analytical tools that will allow you to efficiently measure commission profit, sellers' earnings and website traffic. Thanks to them, you'll be able to generate useful reports on sales and the commission rates, as well as the earnings of all sellers for each month.
Marketplace platforms - examples
A good marketplace should have functionalities that will make the platform appealing not only to customers, but also to the suppliers of goods who decide to sell there. Find out what e-commerce functionalities can make both customers and business partners see your marketplace as a practical and convenient sales platform. Below you'll find some examples of the most popular marketplaces in Poland and in the world.
Amazon
Amazon is the largest marketplace in the United States - it has as many as 200 million users with the Amazon Prime subscription. This platform is used by medium and large companies that want to reach millions of customers and have a significant budget. This is mainly due to the high costs that a business has to incur in order to sell via Amazon. Commissions are extremely high, so it's not profitable for small manufacturers to list their products on this marketplace.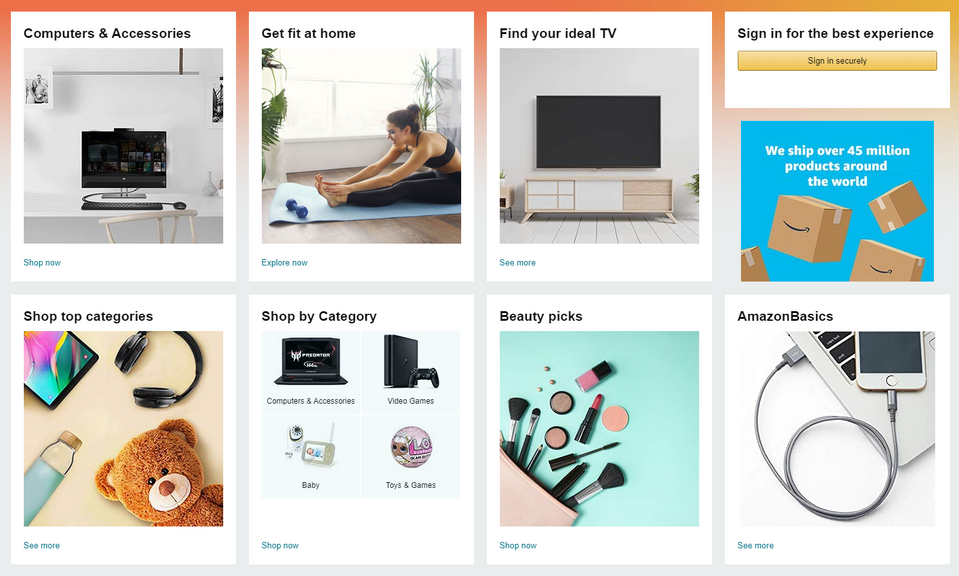 Source: Amazon
Amazon's distinguishing feature is the standardisation of the published offers. The company requires compliance with specific guidelines for describing the products (it's necessary to publish a picture of the product, include warnings and the legally required information related to the product, provide a link to the seller's website and privacy policy, etc.). Providing the required information allows you to achieve a high number of page views and, consequently, increase the likelihood of selling the product. Amazon offers the sellers using the marketplace support by translating the content of the auction into various languages.
Allegro
Allegro is by far the most recognizable marketplace in Poland. The website has undergone a huge metamorphosis since its launch. Initially, it was a place where individual users sold used products. Today, customers can still find used items sold by private individuals, but they also have the opportunity to take advantage of the offers of numerous entrepreneurs selling on Allegro.
With sellers in mind, the brand has created bonus programs that facilitate the development of the companies operating on this platform, e.g. Bonus for Key Partners. Allegro carries out analyses of the sales results of the company invited to the program, based on the results from the last two years of operating on the platform. On this basis, the sales dynamics is calculated, which determines the amount of the granted transaction discount. This means that a successful seller has a chance to lower the commission fees.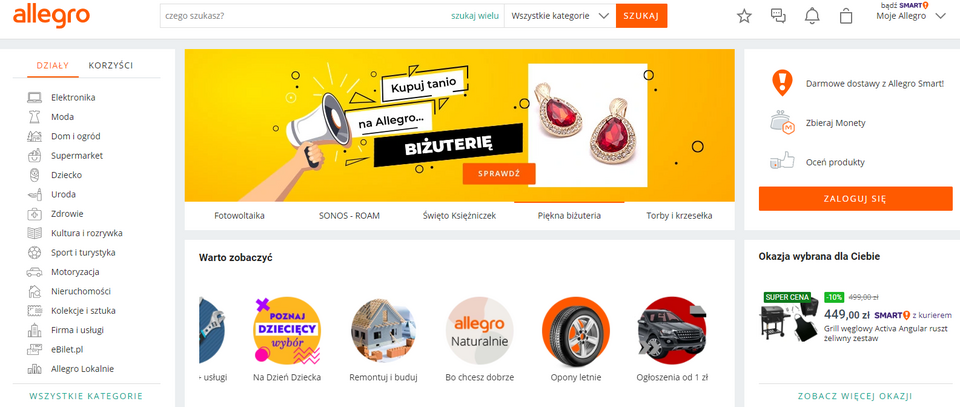 Source: Allegro
A Smart version of the Allegro account was also created. After paying for the subscription, the user can use an unlimited number of deliveries (also to parcel lockers), the possibility of providing free returns, as well as obtaining access to special offers.
Facebook Marketplace
The virtual market on Facebook is an interesting alternative to numerous discussion groups of the "Sell/Buy/Swap" type, which acted as a bulletin board for selling products. Facebook Marketplace collects all ads in one place and allows the buyer to view groups based on product categories. The user can also search for offers based on location and sort them by price. The search engine automatically displays offers from sellers located up to 60 km away from the user.
The platform is intuitive and easy to use, and more importantly – anyone can sell on it. Facebook Marketplace doesn't act as an intermediary in the sale of goods and doesn't charge any fees for using the website and its functionality.
Build your Drupal-based marketplace
If you think that building such a platform is a good solution for your company, you can create it using Drupal in the form of an MVP (minimum viable product). Such a product has a minimal number of functions needed to be introduced to the market. In the case of a marketplace, this would be a product catalogue and a contact form. Thanks to this solution, you can quickly start your business and add new functionalities to the website as it develops – e.g. using the Commerce module.
Check also: 8 Reasons to Choose Drupal as the Base of your E-commerce Platform
Drupal Commerce allows you to integrate various payment systems (Paypal, Braintree, PayU, Dotpay, Baselinker and others), automatically transfer the amount to the company, and collect a commission from the seller. You can also introduce various methods of settling the transaction, e.g. prepayment or payment in instalments.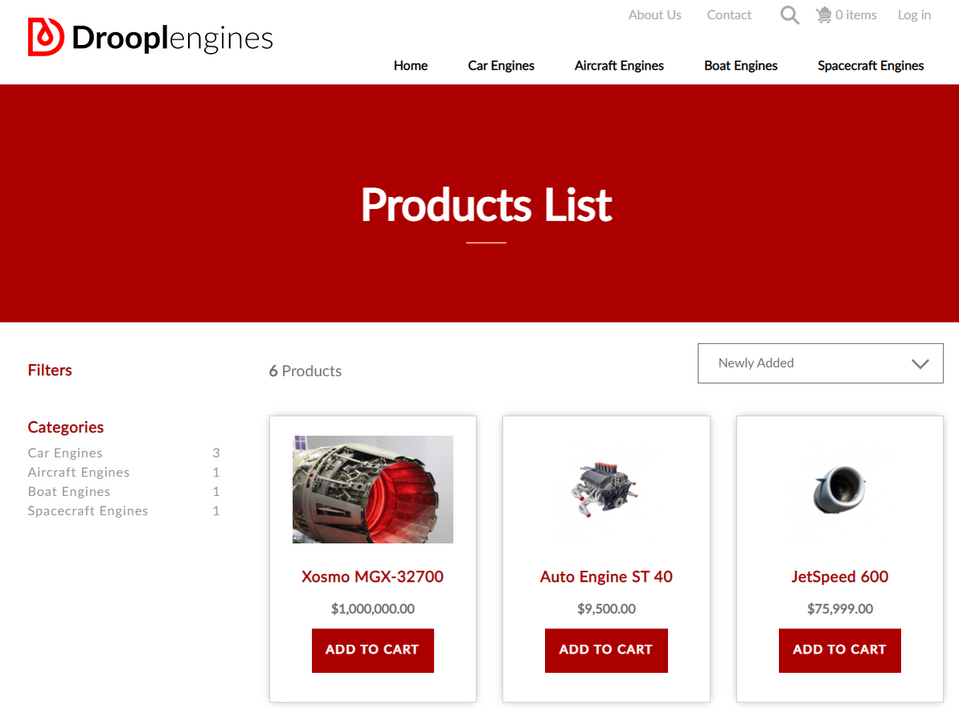 The demo version showing the use of Drupal Commerce in Droopler
Using Drupal, you can create a website that will allow you to sell any product - physical items, digital, downloadable or subscription-based goods.
Drupal gives you the ability to add extra functionalities to your website. You can, for example, add a blog to benefit from content marketing and promote your website more efficiently. Some functionalities may facilitate the daily work of you and the sellers who'll collaborate with you - integration with external APIs allows you to automatically download products from the APIs of the websites of companies that want to publish their offers on your marketplace.
Multi-vendor marketplace on Sylius
Another solution you can use for building your marketplace is Sylius, an ecommerce platform. Due to the fact that it's based on the Symfony framework, this tool is highly flexible and every element of the shop created in it is easy to customize. A website built on Sylius can also be adjusted to different devices. You can create a progressive web application or a native mobile application for Android or iOS.
The same as Drupal Commerce, Sylius supports different payment methods. By default, it's PayPal Commerce, PayPal Express Checkout, and Stripe. However, using plugins you can add more providers. In the same way, you can add the possibility to generate invoices, right after the order is created.
Another useful functionality, especially for marketplaces, is combining the products. Thanks to it, you can show your customer the products similar or complementary to the one in which they are interested at the moment. The feature of displaying additional items (in this case, there are new products) is used in a multi-vendor marketplace. We mean here Mom O'clock - a platform for mothers who want to buy products for themselves and their children. On this ecommerce website, the vendors have access to the orders, delivery, and payment options.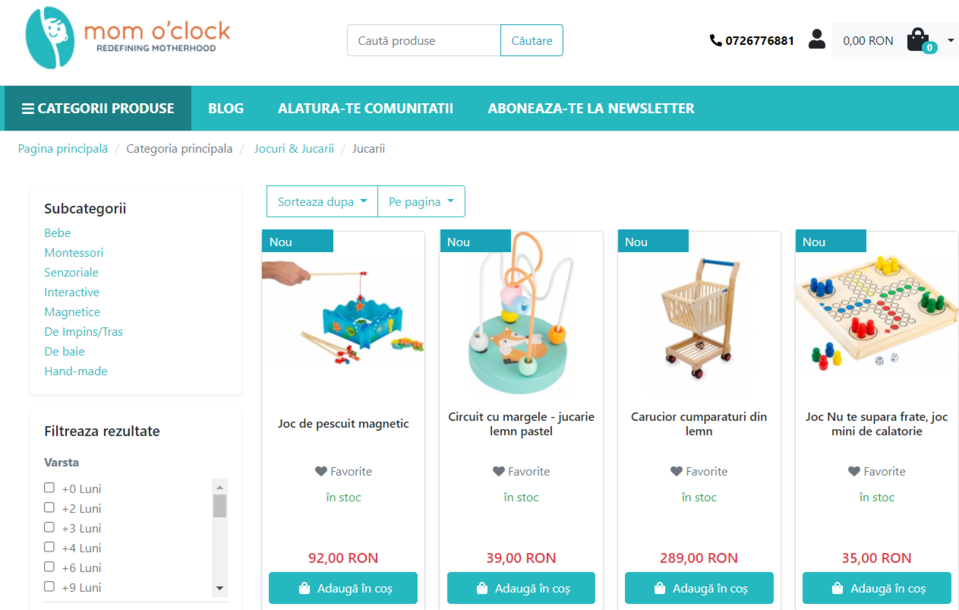 Source: Mom O'clock
Online marketplace - summary
Using a pre-existing online marketplace can bring you significant profits. By joining a group of sellers of a platform that has been operating for some time, you can present your offer to a wide group of potential customers. Selling on someone else's site means you can start doing business immediately and don't have to invest time or money in building one. In addition, the website is regularly promoted by multiple sellers at the same time. However, building your own marketplace will give you control over the development of the platform and the opportunity to profit from the commissions of other sellers.
Choosing the right solution depends on the individual needs of each business. With the right technology, you can build a competitive, functional sales platform that both customers and sellers will be happy to use. Learn more about Drupal Commerce and Sylius to decide whether building your own marketplace is a good solution for you.