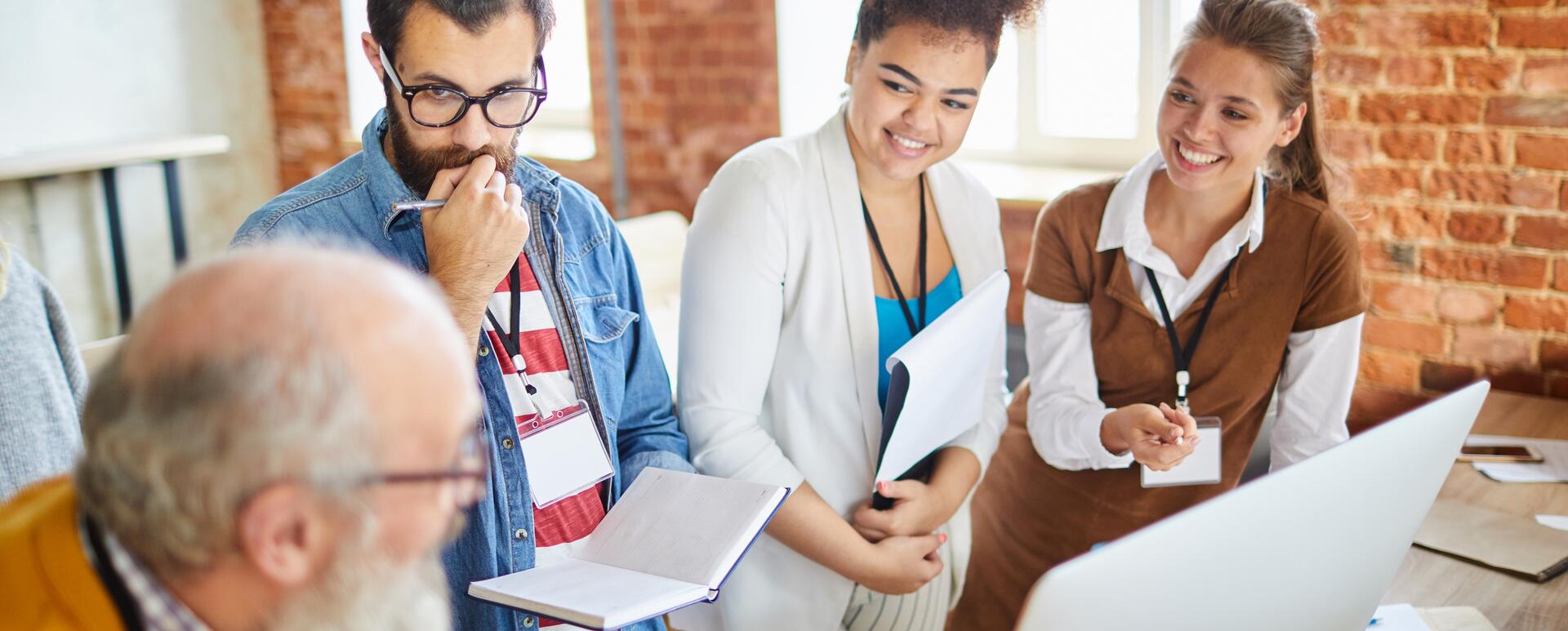 The Guide on What is Digital Publishing, its Features, and Usage Examples
More and more companies and individuals are choosing to create and post content online rather than print it on paper. Is digital publishing really a better solution for those who have something to share with a larger audience? Read our article to find out the answer to this question.
What is digital publishing? Definition
Digital publishing consists of posting and distributing content online. The publication can be in the form of a digital file for download or available online for reading via computer, e-reader, tablet, or smartphone. This form of content dissemination is used by bloggers, magazines, editors, and other companies.
According to estimates from Statista, revenue from digital publishing should reach more than $26 billion in 2023. It is assumed that both the number of readers of digital content and the income from this industry will grow. Experts point to the creation and distribution of e-books as the largest segment of this market.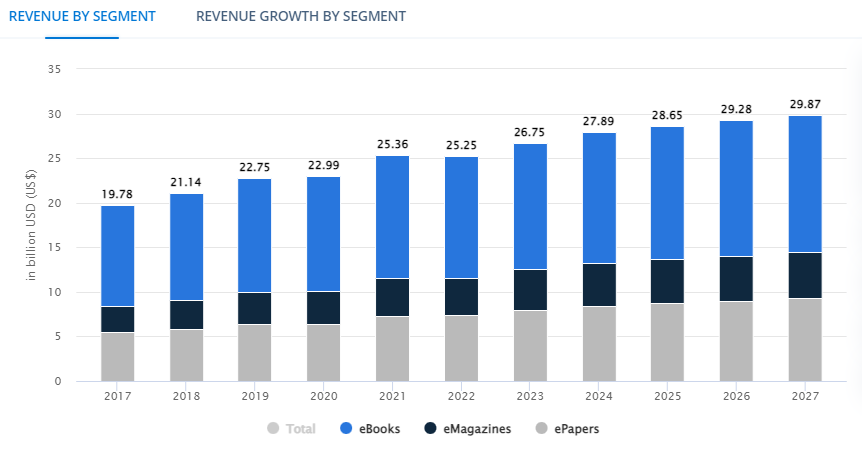 Advantages of digital publishing
Digital publishing has many advantages. One of them is that it is quicker and cheaper to reach customers. The expenses involved in producing an article (or other content) in digital form are lower than those required to produce physical books or magazines. This enables the price of the final product to be reduced while making it possible to achieve an appropriate level of profit. The lack of a physical form also translates into faster publication, because putting the text online takes incomparably less time than printing and distributing it in stores.
Gaining access to a wide audience also affects the increase in profits. The lower prices of digital publications (due to reduced production and distribution costs) make readers more likely to reach for them. The presence of online or downloadable content means that it can be quickly purchased even by a reader who lives in a completely different part of the world from the creator or the company selling the publication. 
Ease of distribution is also important for consumers. Content is available anytime, anywhere. A digital publication can be purchased and read wherever there is Internet access (or a disk with a downloaded file). The text is always at hand whenever some person needs it. 
Readers appreciate not only the availability of digital publications but also their topicality. This can be achieved through the possibility of editing and improving content. It isn't possible to correct an error in an already-printed book. However, it's possible to modify different types of digital publications without any problems (e.g. by changing the content of articles on the newspaper's website). Authors are also able to update downloads, thus limiting the dissemination of publications with errors or old data. 
Ease of modifying and improving files results in greater reader engagement. Publications in traditional form can only be enhanced with graphics. Digital content can include interactive elements such as buttons, videos, dynamic tables, and charts. 
The development of technology also makes it easier to track the results of a given project. By providing your readers with digital content, you can learn more about them. By integrating publishing tools with analytics solutions, you can gain access to more accurate data, which can then help you refine your business strategy.
Digital publishing examples
Digital publications can be in the form of downloadable files or online content (e.g. in an application or on a website). 
Blogs
Blogs are run by experts from different industries or entire companies to share specific knowledge with readers. Blog content can be divided into paid (downloadable or available on a subscription model) and free.
Online newspapers work in a similar way to blogs. They contain a variety of content - publicly available and with limited access (the reader can purchase a paid subscription). To monetize a blog or online magazine, it's enough to have a suitable CMS system with e-commerce features.
Newsletters 
A newsletter is an organization's digital bulletin. It's an important marketing tool that companies use to communicate brand information and build relationships with their audiences (less commonly, it's also used to support sales).
In order to receive the newsletter, the reader must fill in a form prepared by the company creating such content and agree to receive it. Messages are sent periodically (weekly, monthly, or quarterly) directly to the email address provided by the user on the form. There are specific email marketing tools (e.g. Mautic) that allow the creation and distribution of newsletters.
Other examples
Digital publications can also take the form of files to be downloaded to a private device. Some of these are some kind of presentation of an offer, e.g., online leaflets or catalogs. Another interesting form of explaining an offer is a presentation, which allows the potential advantages of using the company's service or product to be discussed in more detail. 
Reports can also be presented using such forms. The results of various studies can also be featured in an e-book. This is nothing more than a digital book (or magazine). This type of publication is created by both companies and individuals who have knowledge in a certain field. Common examples of e-books include any type of book, trade magazines, cultural magazines, etc. Instructions for devices or software may also be provided in the form of a short guide. There are a number of useful publishing tools which a company creating such content should consider using. 
What digital publishing tools are worth using?
Digital publishing tools vary in the number of functionalities. It's possible to find extensive software and simple applications on the market. They provide interesting solutions for companies (content creation and management, SEO optimization, distribution, sales, reporting, etc.) that want to use digital publishing in their businesses. 
Content creation and publication management 
Publishing platforms are ready-to-use systems (usually available in a SaaS model) that contain various useful tools for digital publishing. They often also offer creators ready-made ways of distributing the developed content - e.g. the possibility of placing a file in an online store.
Companies that prefer solutions better adjusted to the specifics of their work can choose CMS with interesting functionalities. The content management system can be customized to suit the needs of the editor. This may involve integrating additional systems or installing appropriate plugins or modules. These can include a properly adapted CMS, whose developers have built special functionalities for publishers and editors. One such solution is the Drupal content management system. It allows the free management of editorial work (access to individual files and processes) and articles and also gives the user the possibility of using e-commerce functionality.
Another solution is Thunder, a Drupal distribution designed specifically for editors. It facilitates publication planning as well as the use of social media in the dissemination of content. 
Using CKEditor or Gutenberg, also known as WYSIWYG editors, can also be a good approach. These show the user the content exactly as it will look on the web page after formatting. CKEditor is equipped with the text formatting capabilities necessary for someone creating digital publications. The editor can change the font, and text size, insert an enumeration (list), picture, etc. Additional modules introduce more advanced functionality into CKEditor, e.g., defining link attributes. In Drupal, this is the default solution. 
Another editor  - Gutenberg is a tool that provides elements that can be included in the content. This module shares with the user around 60 ready-to-use blocks. Among them are the elements that allow adding content from social media (e.g., from YouTube).
Ecommerce features 
Drupal can also be extended with ecommerce functionalities, thanks to the Drupal Commerce module. The most important features include:
possibility of presenting different types of products (e-books, audiobooks),
search engine and the possibility of filtering, creating categories and tags - making it easier for users to find material available on a given portal,
payment (card, bank transfer, e-wallets) and the ability to use a subscription model - readers of digital publications need to purchase or access them temporarily, so it's necessary to provide them with the ability to pay promptly for a product or service.
Additional tools 
Editors and companies need additional solutions to increase the online visibility of their content and monitor reader activity. Companies will also benefit from reporting tools. They make it possible to check how much interest there is in digital publications and from which channels readers are reaching them. This allows content to be better tailored to the needs of customers.
Business owners may wonder why traffic to a particular website is low. Sometimes this is due to its low visibility. SEO tools are used to position a web page, i.e., increase its visibility on the web. You can use sophisticated software or opt for a cheaper option - installing a suitable plugin to your CMS.
No less important are marketing automation tools (managing social media content, mailing). They help create, promote, and distribute digital publications through various communication channels.
Digital publishing on the example of WAM Publishing House
An example of the use of digital publishing tools is the website of the WAM Publishing House's online bookshop. This company had an existing system on Drupal Commerce. Our team supported it in developing the website.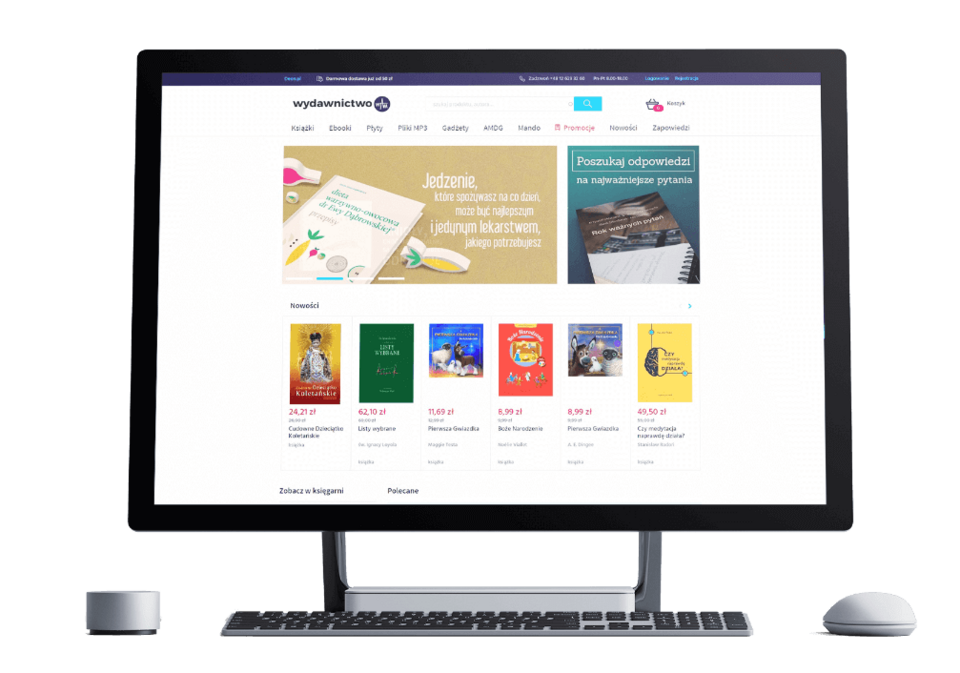 We implemented some interesting solutions to improve the reader experience:
a module enabling customers to send purchased products as a gift to another person, 
a module integrating Drupal Commerce with Freshmail, which allowed for better targeting of messages,
a shop integration with a new delivery method.
What is digital publishing? Summary
Content in traditional form is slowly giving way to digital publications. The latter are often more attractive to the reader and involve less effort and resources for the publisher to create and distribute. Many types of content can be made available in digital form. The key to success is having the right tools to create and distribute publications. One of the best ways to develop and manage digital publications is to customize the right CMS for your business by installing the right plugins and modules and integrating additional tools. Find out more about CMS for media and publishers.