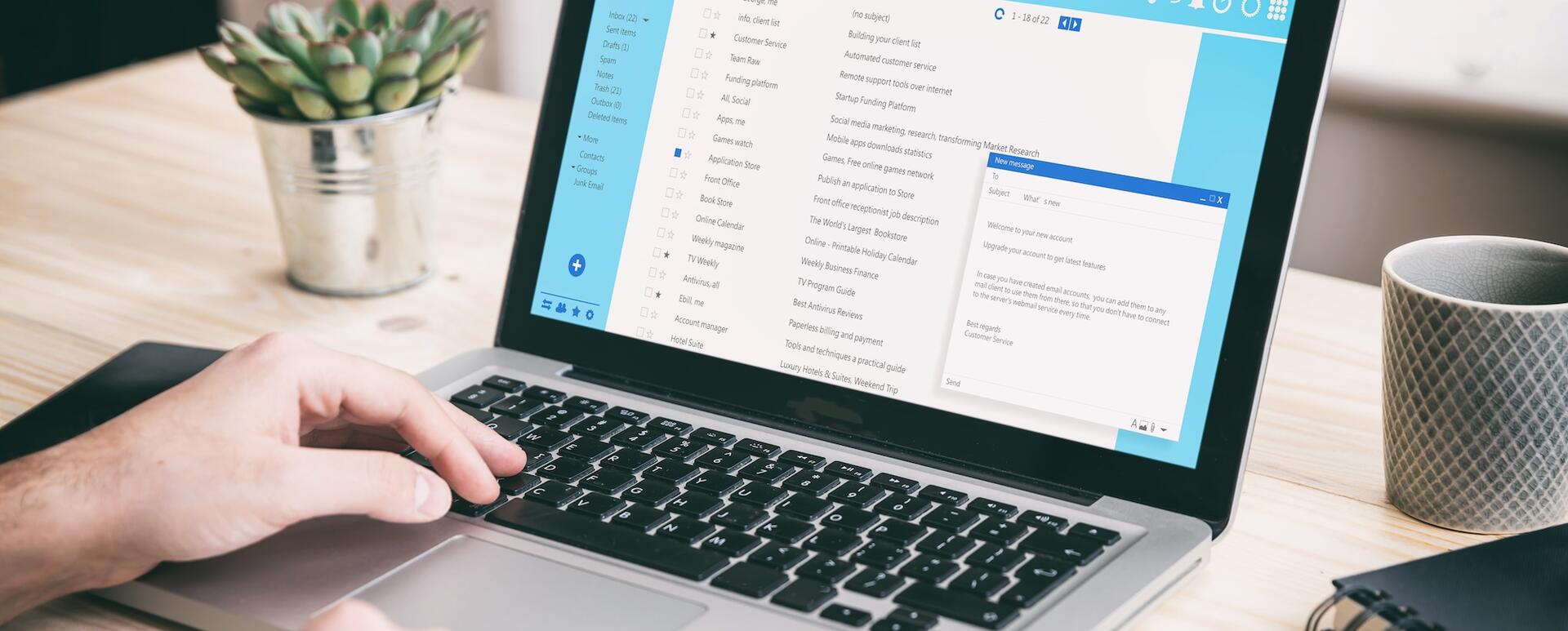 Empower Your Online Product Customers with Mautic Email Marketing Integration
As a startup owner or a SaaS product developer, you're constantly looking for ways to offer more value to your customers. One effective practice is integrating external solutions into your online product. If you plan to use an email marketing tool for this purpose, consider Mautic – a remarkable open-source marketing automation platform. Here's why choosing this software can be a game-changer for your clients.
Mautic as a tool for online products
Mautic helps startups and other businesses automate their marketing efforts. It's known for its flexibility and scalability. When you combine this software with your system, you open up new possibilities for your clients. It allows for creating targeted campaigns, personalized content, and tracking customer interactions across various channels. This software also lets companies gather valuable data about their users' preferences, behaviors, and engagement levels.
The email marketing platform provides a direct line of communication, enabling businesses to share relevant content, promotions, and updates. When executed strategically, it can drive customer loyalty, increase brand awareness, and boost sales. Why else is Mautic a good choice? 
User-friendly interface of Mautic 
Mautic boasts a user-friendly interface that can simplify email marketing for your customers. Whether they're novices or seasoned marketers, they'll be able to create, manage, and analyze their campaigns with ease. The tool has a clean design and straightforward navigation. What elements are worth mentioning?
Intuitive dashboard: Upon logging into Mautic, users operate with a clean dashboard. The layout is designed with clarity, presenting key metrics and insights at a glance. The user-friendly interface ensures everyone can quickly grasp the essentials and navigate effortlessly.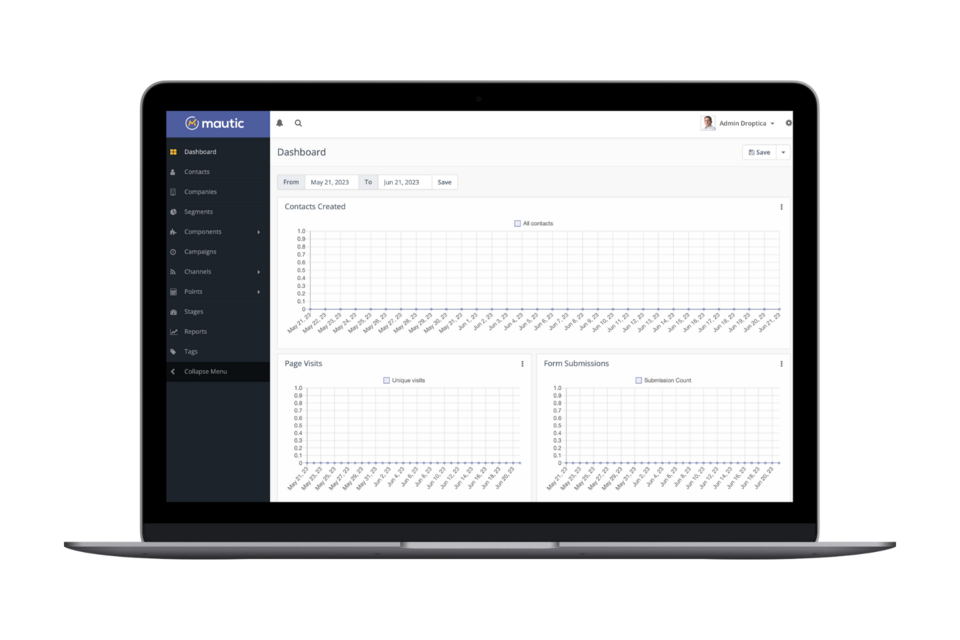 Drag-and-drop campaign builder: This visual tool allows marketers to create intricate marketing workflows without complex coding or technicalities. Whether it's designing email sequences or setting up automated responses, the intuitive mechanism simplifies the process.
Responsive design: User-friendly Mautic's interface extends to mobile devices. The platform features a responsive design that seamlessly adapts to different screen sizes. Marketers can manage campaigns, track analytics, and stay informed about their marketing efforts, all from the convenience of their mobile devices.
The platform's open source nature 
Being an open source marketing platform, Mautic provides the flexibility to adapt the tool to your online product and customers' needs. This means you can tailor it to fit perfectly within your development ecosystem and provide a seamless user experience. Whether it's multiple integrations, personalized features, or industry-specific modifications, you can shape Mautic according to your vision.
You can also customize features or add new ones that will enhance the value of your offering. The same goes for your customers. Mautic understands that each marketer has unique preferences when it comes to crafting marketing campaigns or tracking key metrics. The platform allows users, for example, to customize their dashboards, bringing the most relevant data to the forefront.
Robust email marketing capabilities
Mautic is more than just easy to use. It's also loaded with advanced features. With its rich capabilities, your customers can segment their audience, schedule messages, automate email sequences, and much more. Every action can result in achieving better statistics.
The platform also offers A/B testing functionality, allowing marketers to experiment with different elements of their email campaigns. By testing variations of subject lines, content, and call-to-action buttons, businesses can refine their messaging for increased engagement and conversion rates.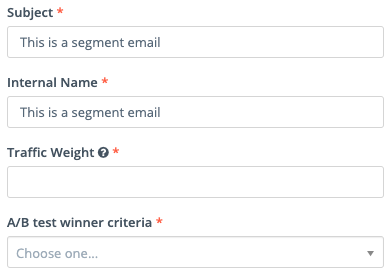 Source: kb.mautic.org
Message personalization is also noteworthy. Marketing specialists can dynamically adjust email content based on user name and behavior, demographics, or engagement history. This level of customization ensures that each email resonates with the individual recipient, enhancing the overall relevance and impact of the communication.
In-depth analytics for email marketing 
Any successful email marketing strategy hinges on data-driven decision-making. Mautic excels in this aspect by providing insightful analytics on email performance. Integrating it allows your customers access detailed reports on open rates, click-through rates, conversions, and other key metrics. With these insights, they can tweak their strategies and enhance their results.
The platform also offers drill-down options for in-depth analysis. Marketers can dissect the performance of individual campaigns, identifying the elements that resonated most with their audience and those that may require optimization.
Moreover, Mautic's tracking features allow businesses to monitor customer behavior across touchpoints. Integrating this data with email marketing enables companies to send emails triggered by specific customer actions. For example, if a user abandons a shopping cart, an automated email reminder can be sent, encouraging them to complete their purchase.
GDPR compliance
In today's data-sensitive world, compliance with regulations like GDPR (General Data Protection Regulation) is crucial. Fortunately, Mautic was designed with data privacy in mind, and integrating it can give your customers confidence that their email marketing efforts have a legal basis. Mautic's built-in data management system ensures the correct handling of user data, minimizing the risk of data breaches and non-compliance penalties. 
The platform allows businesses to obtain and manage user consent effectively. Through explicit opt-in mechanisms, marketers can ensure that contacts have given their consent to receive communications. Additionally, Mautic provides tools for managing user preferences, allowing individuals to control the types of communications they receive.
Easy integration with online systems 
Mautic's API-friendly architecture ensures that it can be easily integrated into your product. It also means your customers can connect their marketing platform with other third-party tools they use, from CRM systems, ecommerce platforms to social media networks. This level of interoperability can help them streamline their operations and manage their marketing efforts more effectively.
This emailing software also integrates seamlessly with various content management systems, facilitating the creation and administration of dynamic and personalized content. Whether it's WordPress, Drupal, Joomla, or other CMS platforms, Mautic's integration ensures a cohesive content strategy that goes hand in hand with marketing automation.
Pre-built integrations and plugins
Mautic offers pre-built integrations and plugins for popular third-party applications. These ready-made solutions streamline the integration process, reducing the time and effort required for businesses to connect Mautic with their existing systems. This user-friendly approach enables quick implementation and minimizes technical barriers.
Examples of plugins available on Mautic are Facebook, Instagram, Twitter, MailChimp, HubSpot, Zapier, Salesforce, and Gmail.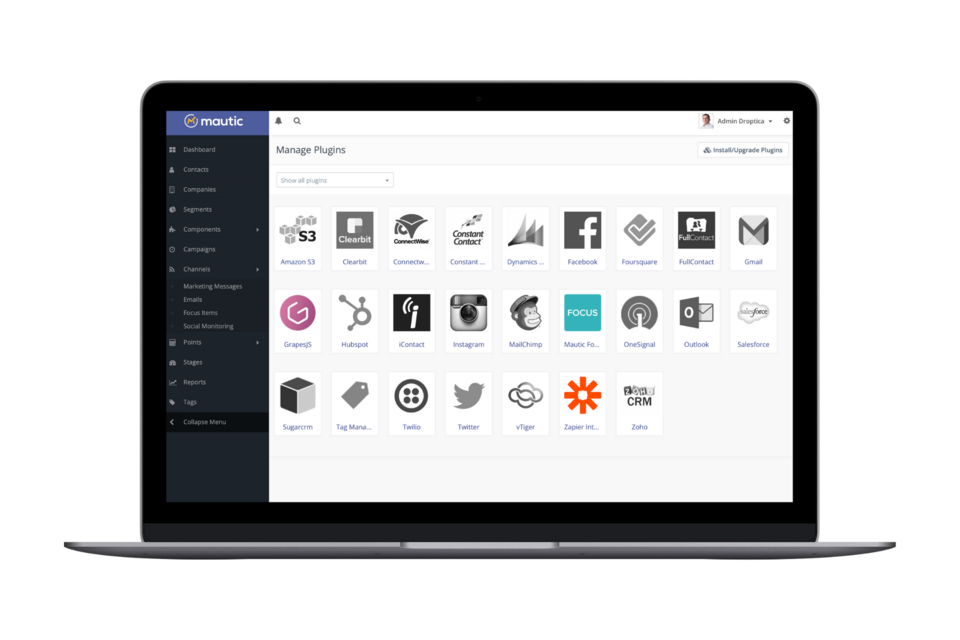 Mautic email marketing integration – summary 
Integrating Mautic into your online product can provide concrete value to your customers. Its easy-to-use interface, customizable features, robust email marketing capabilities, insightful analytics, compliance readiness, and ease of integration make it a worth-to-consider choice. 
If you decide to include this platform in your business, we can help you set it up. We can also offer you hassle-free Mautic hosting.