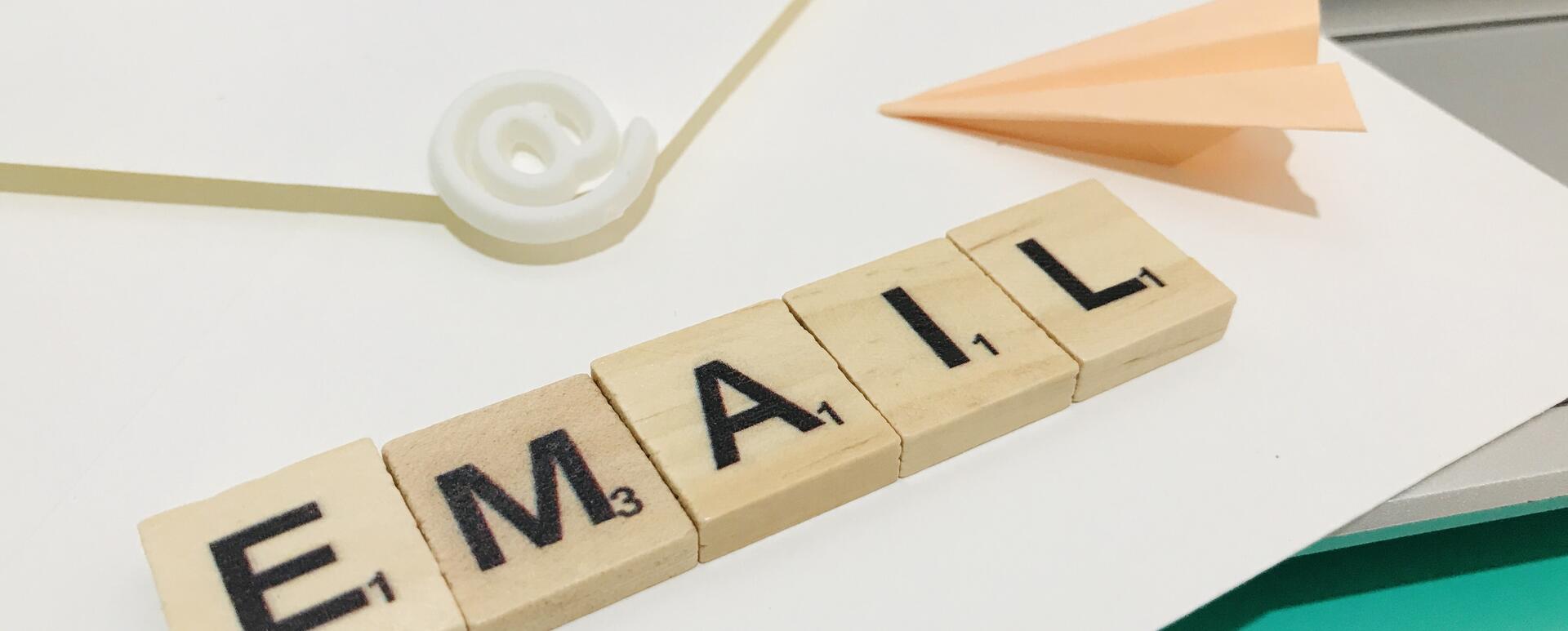 How to Build your Email List?
Effective email marketing isn't easy. For an advertising campaign conducted using this communication channel to bring the expected results, it's necessary not only to ensure a flawless message, but also to build a good email database. How can you do that?
Building a mailing list - what should you keep in mind?
The company's mailing database is a collection of email addresses containing both the addresses of your current, as well as potential customers. This data will be useful for you to conduct sales and marketing activities, e.g. sending offers, interesting free content that engages the reader, and invitations to participate in various events organised by your brand.
Consent to email communication
Regardless of the purpose of your campaign, you need the recipient's unambiguous and recorded consent to send messages. Usually, the user gives their consent when entering their data in the form on the website, by checking the appropriate checkbox. However, customers are less and less willing to share their data - no wonder, given the deluge of SPAM that they might be afraid of due to frequently providing their emails on various web pages. Today, to encourage users to give their email address and marketing consent, companies are offering limited content, free industry reports and special offers in exchange for subscribing to the newsletter.
Purchasing email lists
It isn't worth violating Polish law and the European Union's General Data Protection Regulation (GDPR). Leaving aside all the legal and financial consequences of purchasing a database, it's very likely that the recipients who aren't interested in the content will quickly mark the messages as SPAM, and this will adversely affect the reputation of the brand that decided to buy the email list. Therefore, when obtaining addresses for mailing, it's worth following the principle of "quality over quantity". Building a valuable mailing list may take some time, but a campaign run with these types of contacts will be more effective.
B2C and B2B marketing database - the differences
The mailing lists of companies from the B2B and B2C sectors look different, mainly due to the needs and expectations of the customers. The B2B customers are other entrepreneurs who need materials and services to run their business, the B2C ones are ordinary consumers, e.g. customers of a popular clothing brand with stores in shopping centres in various cities.
The differences in obtaining email addresses for sending advertising and sales materials may also result from the specifics of the industry. If you sell expert training courses or specialised equipment, your list will be smaller than that of a clothing store, but it will likely focus on customers genuinely interested in your goods.
A B2B email database usually contains fewer addresses than a B2C database. That doesn't mean it's less valuable. When creating it, be sure to specify the exact profile of your potential recipients, thanks to which you'll be able to reach the companies that need your services or products, and your marketing campaign will be more effective.
In the case of B2C, you direct your message to a specific final recipient. Therefore, you can address them directly. It's different in the case of companies. Don't forget that the decision-making process for selecting suppliers and service providers is usually more complex than in the case of an individual customer. The subscriber to your newsletter rarely makes the decision on their own. Usually several people participate in the discussion and decision-making.
Methods to build a high-quality email list
The company's showpiece is its website, and it's the main tool that allows you to obtain addresses. There are several ways for you to do this. The best way to interest the user and encourage them to subscribe is to personalize the content, thanks to which you'll convince the recipient that they found the page of a brand that understands their needs and can solve their problems. This technique has many forms - it can consist of displaying the user the messages selected for them after analysing their activity on the page, recommending interesting articles from the blog, etc.
The quality of the mailing list largely depends on how you collect the email addresses from your website visitors. It's highly probable that, despite a well-thought-out strategy for obtaining data and marketing consents, your database will still contain several addresses of people who aren't interested in the content you create. The Double Opt-In model is a solution that allows you to obtain valuable contact data. The user has to provide an email address in the form, and then receives an automatically generated message with an activation link to their email address. By clicking on the link, the recipient confirms they want to receive messages from the company. Thanks to this, you'll make sure that they are really interested in your offer and show them that their opinion is important to you. You can obtain the user's email address and marketing consents in several ways.
Forms on the page
The decision on where to put the subscription form for the newsletter is extremely important. It must be clearly visible, but it shouldn't interfere with browsing the contents of a page. The form can be a permanent element of a site or appear as a pop-up – in this case, make sure that the disable window button is clearly visible. A good form shouldn't deter the users.
In addition to a convincing message indicating to the customer what they'll get if they subscribe to the newsletter (e.g. a discount code or a premium article), the form should contain the information on subscription conditions and data security, as well as marketing consents. It shouldn't contain too many fields so that the user doesn't feel that you are demanding too much information from them. Some email marketing tools (e.g. Mautic or Mailchimp) include ready-made basic newsletter subscription forms that you can put on your website.
The form should be optimised for mobile devices. Also very important is the validation, which ensures the correctness of data - e.g. it doesn't allow for seeing additional content if the provided email address is incorrect.
Providing attractive content
Running an industry blog or posting the industry news should be a part of your marketing strategy. Free materials, discount codes or access to limited content is your gift for the customer. You can provide users with access to a teaser or part of the text and offer full access or send additional materials in return for subscribing to the newsletter. The customer will see you more favourably if you let them know how often they'll receive correspondence. Also, make sure that the messages you send are of substantive nature. Too frequent or purely advertising messages are one of the most common reasons for unsubscribing from a newsletter or flagging messages as SPAM.
Live meetings
Face-to-face meetings are also a good way to obtain the customer's contact information. Trade shows, conferences, webinars and other events give exhibitors the opportunity to collect leads directly, and the organisers themselves often prepare and provide companies with a list containing a certain amount of data.
However, collecting email addresses from manually completed forms can be problematic. Without validation, it's possible to make a mistake when entering data or manually recording it in the system. Mobile devices solve this problem. You just need to have with you, for example, a tablet with the application that allows to quickly subscribe to the newsletter. Some recording applications don't require an internet connection at the time of collecting data, which makes it possible to obtain customer information even under difficult conditions.
Email message
Many companies respond to inquiries sent by email on a daily basis. The employees usually put footers with a logo and a link leading to a website in their messages. In this part of an email message, you can also put a subscription form (for a specific event or newsletter) or a CTA button that redirects to some useful content. There is a high chance that after your employee has solved the problem, the customer satisfied with the service will be more likely to fill out the form.
Collecting leads in social media
Social media make it possible to invite the user to a newsletter during a conversation. Provide a link to the newsletter subscription form in a visible place on your fanpage (e.g. in the information about your profile or a post pinned at the top of the page) and collect new addresses from the people visiting your accounts on Facebook and other portals. You can also set up a paid campaign in which you'll encourage users to subscribe to the newsletter.
Facebook's Lead Ads and Twitter Cards functions allow you to put a subscription form in sponsored posts. Thanks to these tools, a business user can easily define the target group. Already on a social networking site, it's good to offer the user something in return for subscribing to the newsletter.
Linkedin may also turn out to be useful when building a B2B email list. You can search for leads there using Sales Navigator. It's a paid tool that allows you to search for relevant contacts within this social networking site. By using it, you can contact the specialists who may be interested in the content you create and manage the leads using the internal CRM. You can transfer the data obtained through forms in social media to your marketing automation tool, thanks to which you'll automate and optimise the marketing campaigns you run.
Newsgroups are also a good place for putting a link to the form, but due to the rather intense content moderation, it'll be better if you spend time on creating an interesting, substantive post, answering someone's question or helping someone with solving a problem before you invite them to sign up and provide a link to the form.
Effective email list building
There are many interesting ideas for building a high-quality email database to use in your mailing campaigns. Some of them require patience and regular action, but make up for these hardships in the future. To get the users' data, you need to arouse their interest with high-quality content, so create specialised materials, use content personalization and other techniques that will help you attract the attention of your audience. After planning your list building steps, think about a solid marketing tool like Mautic, where you'll be able not only to collect and manage these contacts, but also use them for automation, e.g. sending personalized emails.