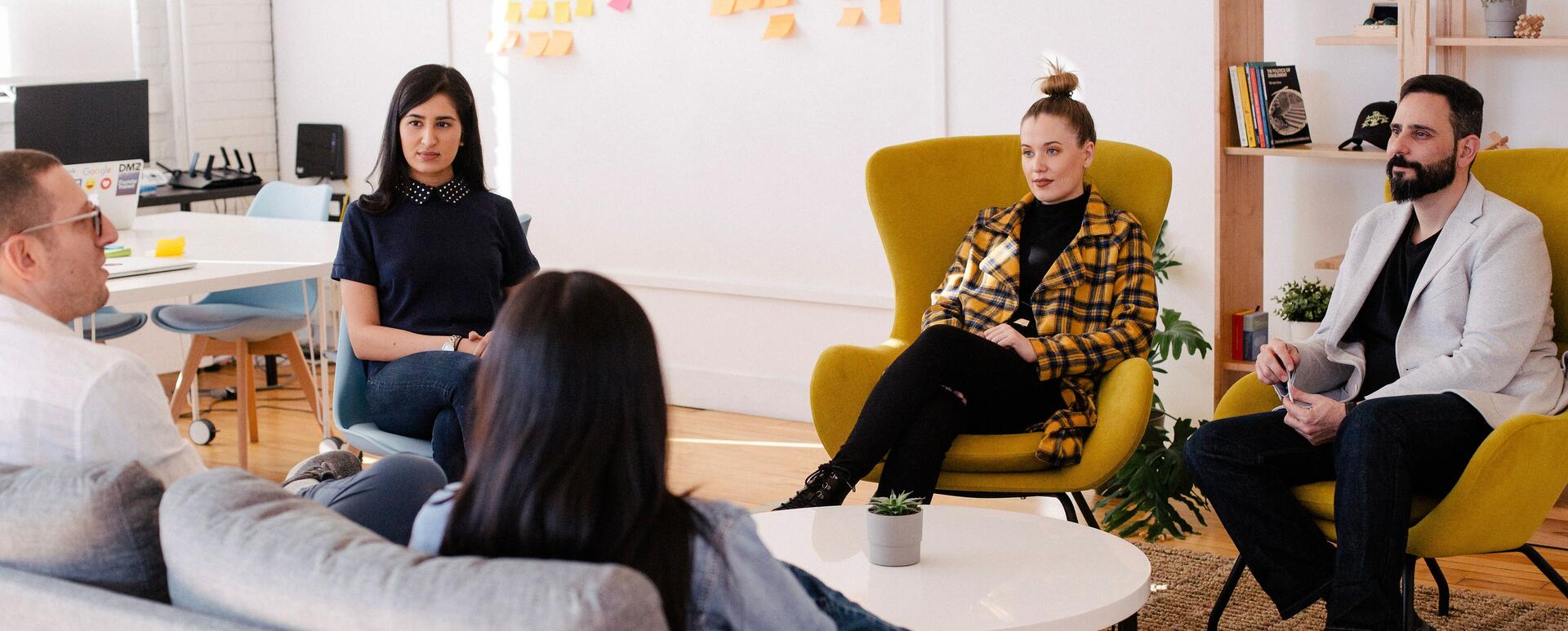 Stakeholders in a website redesign project
Depending on the company, there may be fewer or more stakeholders interested in the new corporate website you are building. I would recommend spending time mapping all of them out and involving each stakeholder at least to some extent in the process of planning out the new website. Doing so will help you identify all your requirements and avoid problems that might arise from planning a website redesign all by yourself.
Most typical stakeholders for a corporate website are:
The CEO
Obviously, senior management is interested in what is being created and eventually, they will also evaluate the outcomes of the work. The best way to make sure they are on board is to include them in the process. The CEO himself may be overseeing the work directly, or in a larger organization, this may be delegated to someone -eg. Head of Marketing. Whoever it is, it is really important to keep senior management involved in the process all the way.
Marketing
Marketing is usually the most obvious stakeholder. Typically it is the marketing department that is responsible for the process of redesigning and re-launching of the company website. Usually, Marketing has the most content and often the best idea what should the website present and how it should look. That said marketing is not only about deciding what should show up on a website and where. Modern marketing departments have many other agendas when it comes to the corporate website.
Editorial experience
If your company is producing any promotional materials or new content, Marketing has to be able to publish it in an easy and timely manner. Blog posts or new promotional or landing pages are important channels of communication with your website's audience. Content editors have to be able to easily publish and edit content.
Some companies have quite big editorial teams, which spend most of their time publishing, editing and promoting new content. If the new website makes the tasks a difficult one, you will incur additional costs of time they waste on fighting with technology. A solution we proposed in Droopler, a Drupal distribution for corporate websites is to create a slick easy to use UI, which allows content editors to quickly create new pages build of predefined modules, which look and work great on devices from phones to large monitors.
Analytics
Marketing's role is not only to create new content and come up with new promotions but also to measure what works and whatnot. Today's modern analytics tools allow you to measure and see which content works for your users and which does not. If set up correctly, you can measure how many leads which content or promotion brings to your sales team.
For example, Droopler - a Drupal distribution for corporate websites, comes with Google Tag Manager integration. It is also really easy to integrate it with other marketing or marketing automation tools like:
Mautic
SalesManago
Hubspot    
Mailchimp
Sales
If the sales department is separate from Marketing, it is paramount to involve it in building a new website. A company website is usually the first point of contact with new customers with the company. Especially if your website is a source of new business. Websites capture new clients in various ways. This can be by simply presenting your company's products or services but also by more elaborate mechanisms, like enticing them to fill in contact forms or sign up to newsletters or download case studies which require leaving a phone number.
The Sales department should be involved to ensure that:
none of the current mechanisms of sale gets damaged by the website redesign
if possible, new and/or improved mechanisms are planned and included in the new website
Human Resources
HR department is often neglected when corporate websites are created. This may be to peril of the company, especially if the talent on the particular market is hard to obtain. The corporate website is almost always visited by potential employees. Especially if you recruit a lot and often and for many positions, the careers section of your website might be quite a large section in itself.
Customer support/helpdesk
The more customers you have and the bigger is your customer support team the more time you should spend considering how your website should incorporate their requirements. Done correctly, your website can significantly reduce the load on your customer support teams.
Customers, if allowed will quite happily help themselves. If you have user manuals for your products they should be easily searchable. If you have forms, typical requests and questions your customers ask, your website can answer them for you.
Even if you do not have a dedicated customer support team, ask yourself how much time is your sales team spending answering the same questions of current customers over and over again?
Employees
Employees visit websites of their companies often. You should take into account if and how the website redesign will impact the employees. When it comes to employees you might perhaps not liaise with them directly to determine their input, but you should plan communication about an upcoming website change.
Legal
Depending on your industry, there may be quite important legal requirements your website has to meet. In the EU the GDPR regulation touches all businesses. Many have additional requirements. Eg. some institutions have accessibility guidelines they have to adhere to. Some have sections and information that has to be presented on the website, sometimes in a particular format.
Other
The above are just examples. In your particular case, there may be more or other stakeholders that you should take into account and involve in the website redesign process.