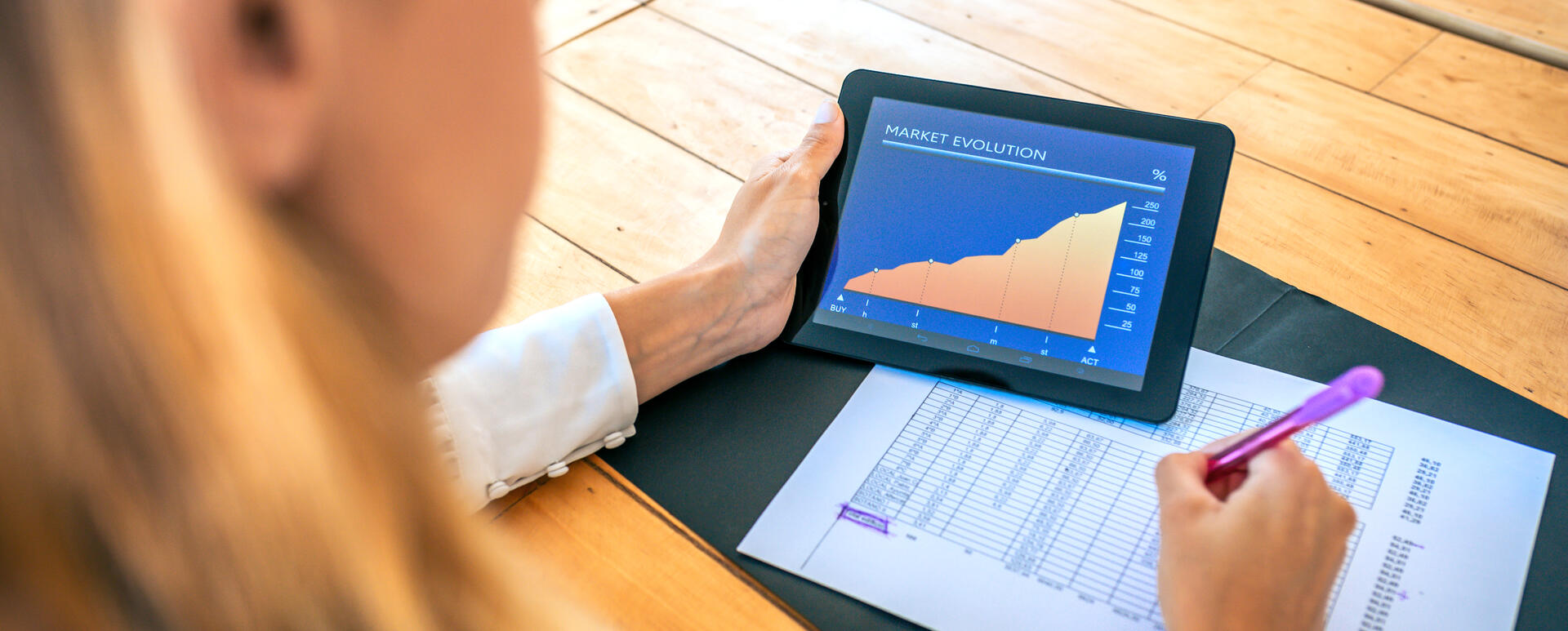 5 Benefits of Changing from Commercial to Open Source Content Management System
Commercial CMS platforms are convenient because you get them with the set of already configured functionalities and their developers regularly add the new ones. However, if there are still some features missing in this type of solution, they don't meet your individual needs, or some other matters don't suit you, consider switching to an open source system. In this article, you'll find the benefits this change can bring you.
Commercial and open source content management systems - characteristics
Although, as a user of a commercial CMS, you most likely know its advantages and disadvantages, we'll briefly describe the specifics of this system so that you could better understand how it differs from the open source one.
The commercial platform is owned and developed by a particular company. This means that they shape this product - decide which features to add, extend or remove. They usually have a regularly updated roadmap that you can follow to see what's coming next. It's because, besides the functionalities you get out of the box, the development team of this CMS creates new ones. However, they don't answer the needs of all businesses since it's a one-size-fits-all system. But the good thing is the possibility to integrate some of these solutions with other software. What's more, the organization owning a particular CMS platform upgrades and maintains it as well as provides support for its users. It all comes with the license, which you have to purchase to use a commercial system, and usually renew it on a monthly or annual basis. Examples of such tools are Adobe (with their CMS in the Adobe Experience Manager) or Sitecore.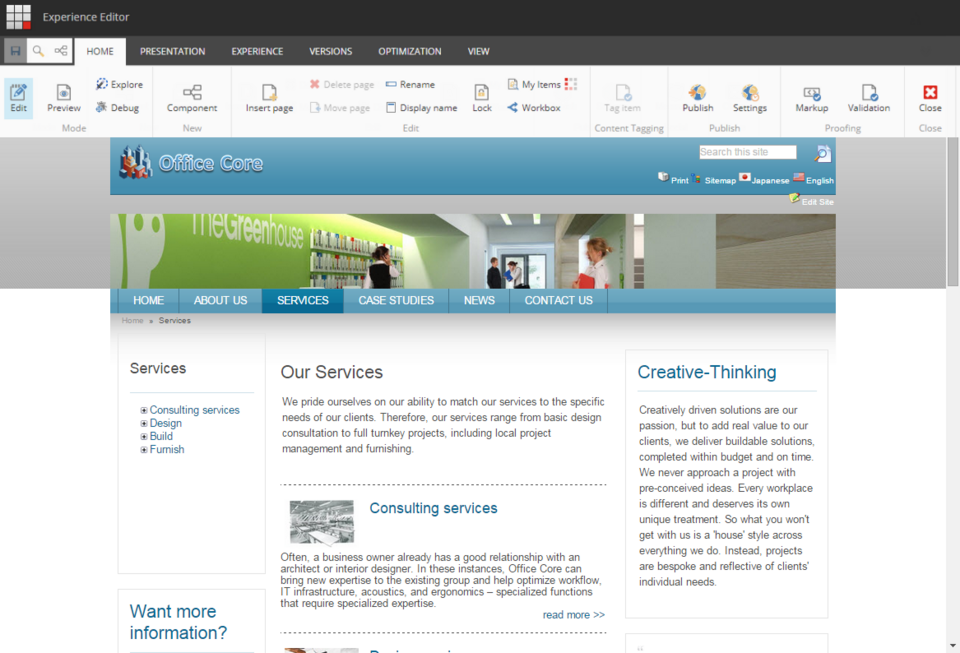 Experience Editor in Sitecore.
The open source CMS and its source code are available for everyone. It also implies that every person can contribute to the development of such a solution by promoting it, creating new features, or fixing bugs. Also, each user can suggest new functionalities and report issues. This all means that the community around a particular system directly impacts its development and the direction it should head. Thousands of people from around the world participate in building the CMS platform. This number of people is unlikely to work for developing a commercial application. Moreover, such a strong team of the open source programmers positively impacts the code quality and accelerates the pace of the system's development.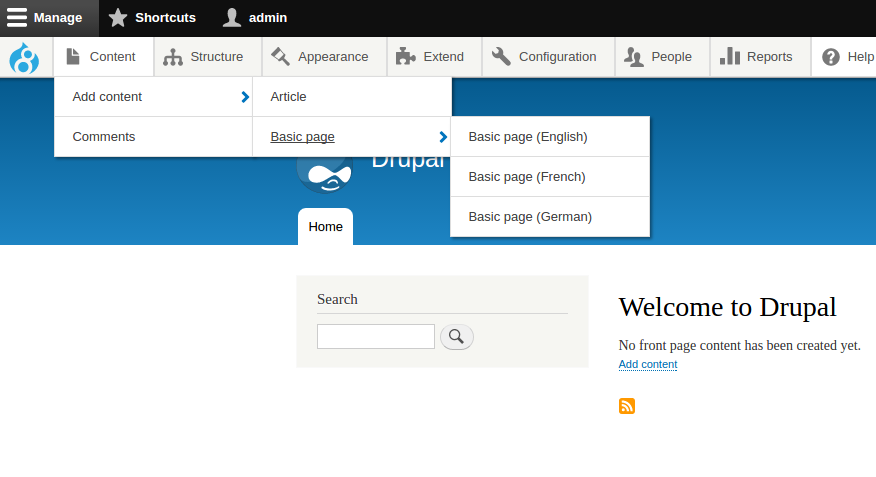 The admin toolbar in Drupal, an open source CMS.
What are the other benefits of an open source content management system?
1. Lower costs
To use these CMS platforms, you don't need a license because they are free of charge. Some of the solutions may only have paid advanced themes, plugins, or services. Regarding the latter, if you aren't an experienced user, you may need professional help with implementing a chosen system, developing, and maintaining it. However, unlike the license, it doesn't have to be an ongoing cost. You can adjust spending to your capabilities. For example, with Drupal, you can quickly create a solid website on a budget and develop it further as your company's needs and market requirements grow.
2. Regular new releases
Although you might have heard the opinion that the open source software doesn't have regular updates, it isn't true for many systems. For example in Drupal, the developers release versions with new functionalities (obviously free) every six months so you can expect the improvements ahead. These updates are called minor releases and refer to the version format like 9.1.0.
3. Possibility to customize the open source CMS
There's often a possibility to extend the native functionalities of such platforms using plugins for a WordPress website or modules - for the one in Drupal. The second tools are completely free to use and let you implement the e-commerce section, or Google Analytics data, just to name two of the various options that almost 50 thousand modules provide.
Modifying the look and feel of the open source CMS is possible as you have full access to it and its source code. You're also able to integrate your system with an external tool, f.e. related to marketing automation like Mautic or a CRM. This way, the system can meet the individual needs of your business. If you or your team aren't able to do advanced modification or integration with the third-party platforms, you can reach the experts who specialize in it.
4. Large selection of companies and developers offering additional services
As a user of a commercial tool, you might have heard of vendor lock-in. A particular licensed solution is based on a unique technology that is impossible or at least hard to support or develop by other companies. The second option implies a lot of costs for the client. Then if you're using a particular tool but aren't satisfied with it, you can't easily move with it to another vendor.
Considering the fact that open source technologies are available for everyone, if you don't like your cooperation with a specific organization, you can look for another one. They will most likely be able to continue what the previous team started without much trouble. This means for you access to more companies offering services, like Drupal development.
What's more, besides paid development and support, you can also ask for help from the community built around a particular open source CMS. Its members voluntarily answer various questions, create new features in the system and share the learning resources. To see how it works, you can visit Joomla, Drupal, or WordPress community pages.
5. Availability of many free tools
Apart from the educational content, joining the open source community, you can use a lot of free tools. In the case of WordPress, there are over eight thousand free themes available on its website. In the same place, you can find some free plugins like Ninja Forms for building forms, or Autoptimize for speeding up your WordPress page. Another content management system - Joomla - also has a page dedicated to extensions. While browsing it, you find the free ones, such as iCagedna for events management.
Drupal CMS also provides many free tools, like the already mentioned modules. Using them, you can create URL redirects or protect your forms against bots. To simplify your work even more, the community developers create and maintain distributions. This solution is a package including Drupal core, chosen modules, and themes, as well as predefined configuration. After a single download, you're able to quickly build a complex website intended for a specific purpose. This way, by installing the Open Social distribution you get the tools for communication and collaboration in an online community.
Drupal CMS - free and open source
You can clearly see the benefits of the open source content management systems while looking at a particular example, like the already mentioned Drupal. It's completely free to use and, if you have some technical background, it won't take long to build a new basic website based on this CMS.
Less experienced users don't have to bear the costs because they can easily create a web page from ready-made components with Droopler - a Drupal distribution. It lets you:
customize the website elements to meet your business needs,
achieve good search engine optimization with the built-in SEO options,
and get a preconfigured online shop (once you install the Drupal Commerce module).
The shop built with Drupal Commerce.
Drupal is also a very secure CMS thanks to the mechanisms like a system for reporting errors, that records every security breach, advanced permission management, update system for downloading and installing the newest modules' versions, just to name a few.
If you like the benefits of this free and open source system, our Drupal support team can help you in changing to it from your current commercial platform.