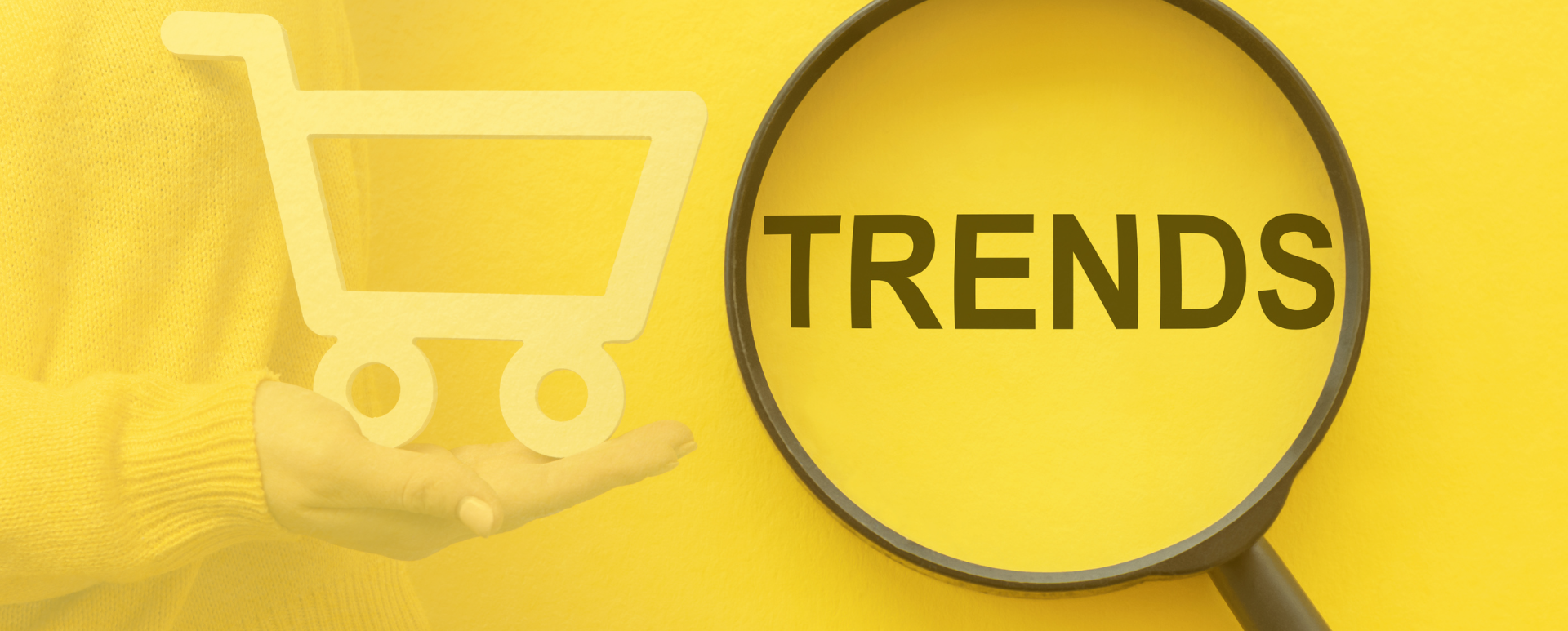 What are the Most Interesting B2B Ecommerce Trends in 2023
Do you own a B2B ecommerce business and are wondering what solutions should be used to encourage customers to take advantage of your offer? The implementation of modern functionalities is necessary to stay competitive and guarantee your customers a good experience when interacting with the online store. Read our article and learn about the most important B2B ecommerce trends in 2023.
What characterizes B2B ecommerce companies?
There are several types of ecommerce business models. A company running an online store with products or services doesn't have to be limited to selling to individual customers. It may create an offer with other companies in mind or sell to both private individuals and company representatives.
In B2B, companies sell to other companies products (both physical and digital) or services necessary for their operation (or improving the efficiency of these organizations). B2B ecommerce businesses do this with a website built with a commercial or open source ecommerce platform. The most popular use of B2B online stores is wholesale, but you can also trade individual goods intended for business clients.
Challenges of B2B ecommerce companies
The B2B digital commerce network isn't developing as dynamically as the B2C sphere. This is mainly because any change in the sales pattern may pose a temporary obstacle for a business partner (B2B customer). Due to the more serious consequences of possible complications in the process of exchanging goods, companies are even more demanding recipients than individual customers. They choose their partners much more carefully, which takes them more time. What counts is the reliability and ease of cooperation. An overly difficult purchasing process may result in the customer dumping the current service or product provider and establishing contact with another company.
Due to the need to guarantee the continuity of supplies, individual approaches to business clients and flexibility are even more important than in the case of a B2C sector client. Fortunately, the ongoing digitization and implementation of new ecommerce B2C solutions are paving the way for companies from the B2B sector. More and more companies see how new trends improve the operation of ecommerce businesses and increase their profits. Therefore, more organizations decide to test new technologies in the B2B reality.
Implementing modern solutions will facilitate the daily work of your customers and make them loyal to your company. One of such solutions is a high-quality website equipped with necessary and additional functionalities. Let's look at what will help you stand out among the competition and reach many business clients.
1. Chatbot in B2B customer service
Already in 2018, 58% of the companies using chatbots were those from the B2B sector. Automated customer service is much more efficient than a human as it can serve multiple clients at once and solve their problems around the clock. Saving time and solving problems quickly is crucial for companies looking for suppliers operating in the B2B ecommerce model. In addition, automation improves the customer experience as they don't have to wait long for their matters to be sorted out.
The implementation of a chatbot to solve customers' problems in an online B2B store is a solution that more and more companies in this sector are interested in. This is mainly because using it allows you to save on hiring customer service specialists. A high-quality, multi-functional chatbot can replace a human in many situations. It's able to answer simple and more complicated questions, decide whether to accept a complaint, grant a discount code, and even guide the customer through the entire purchasing process.
Chatbots can perform various functions on B2B ecommerce websites. The one on the Tidio web page, a customer service software company, is a typical information tool. Thanks to it, the user can quickly obtain the most important information about the solution without delving into the website content. It's a simple chatbot that displays previously prepared content (information, links, and buttons) in response to selecting one of the buttons with the topic that the potential customer is interested in. It also allows for rating the usefulness of a given content, which makes it possible for the company to decide whether to develop further or modify the bot.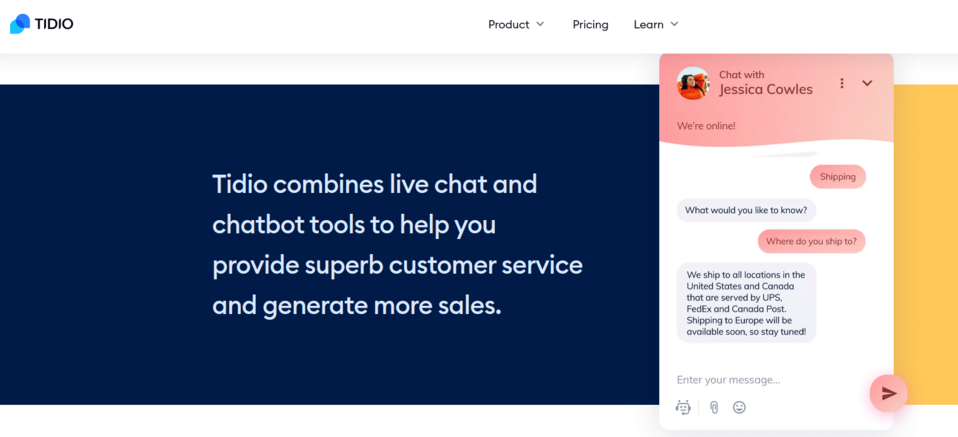 Detailed information about the offer is also presented by the Drift company's bot, which has a much more characteristic communication style. It tells funny brand-related stories and jokes. It also saves the time of specialists because it's used to arrange business meetings with company representatives (you can select a specific day and time and provide basic information about your company so that the advisor may prepare an offer).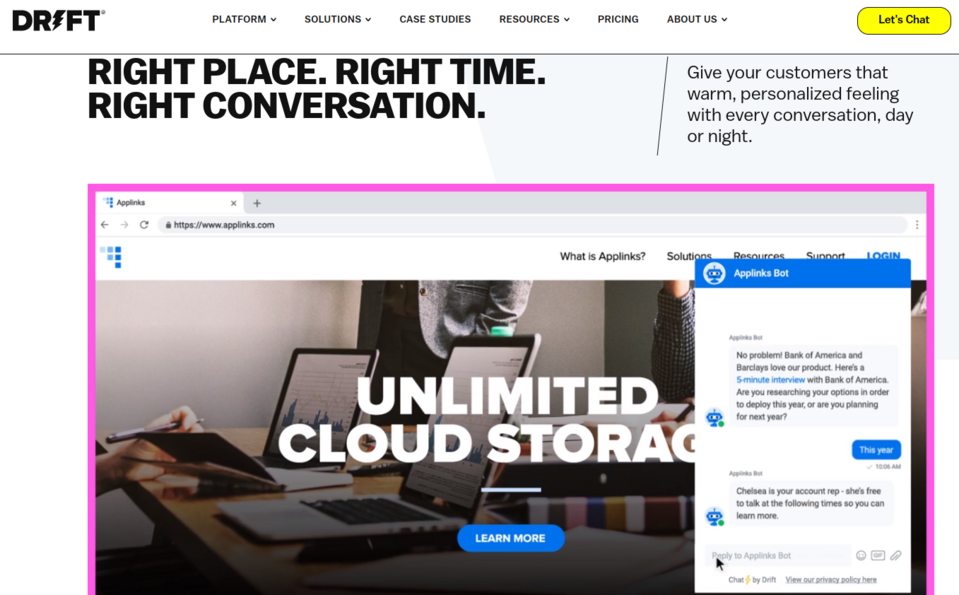 2. Transaction automation
According to McKinsey research, a significant proportion of buyers in the B2B sector prefer self-service when dealing with matters online, and 46% want to make purchases themselves and directly on the company's website. The time needed for making a purchase and processing a transaction should be as short as possible, so the B2B customer can make a purchase and return to more important tasks.
The modern functionalities of ecommerce platforms allow users to make a purchase on their own on the terms that suit them best. By building your website on Drupal Commerce, you can let your customers take advantage of installment payments and use dynamic pricing. In this way, you can reduce the risk of losses by automatically adjusting the price to the market situation, demand for a given product, inventory, and a specific customer (based on their data). Invoices can also be automatically generated by the system and sent to the customer via the communication channel chosen by them, along with a link to track the shipment, if it's a physical order.
3. Omnichannel sale
B2B companies, like B2C stores, try to reach the largest possible group of customers interested in their offer. Omnichannel sale is about providing customers with a seamless shopping experience through multiple channels: a web page, mobile applications, and marketplaces. Today, even social media provides a space in which business negotiations take place.
It's possible to present offers on Facebook, Instagram, and Pinterest, and their tools are used by both B2C and B2B companies. Entrepreneurs can promote their offers there and direct them to their sales pages and conduct negotiations. Although these communication channels don't have independent solutions for automated sales yet, they introduce new functionalities that enable the promotion of the offer through them. That's why it's worth observing the changes in the world of social media and including their use in your sales campaigns.
4. Loyalty programmes for business clients
Loyalty programs for companies operating in the B2B model allow to strengthen relationships, improve cooperation between companies and increase the profits of both parties involved. Businesses collect points, bonuses, or some other form of rewards by buying from a specific vendor through their ecommerce website and by selling its products. Technologies such as Drupal Commerce allow for implementing and managing loyalty programs in online stores offering business products and services.
An example of such a loyalty program is Lenovo Leap. It's aimed at sellers of electronic equipment. Lenovo rewards companies and resellers for selling their products. The points can then be exchanged for funds which will appear on a prepaid Lenovo Mastercard or gift card.
5. Optimizing an online store for mobile devices
Mobility is increasingly important for entrepreneurs, which is why companies operating in the B2B sector meet customers' expectations by trying to equip them with convenient tools for making purchases. Business representatives want to make purchases freely from anywhere in the world using mobile devices.
Creating a mobile application is a significant investment. An alternative solution is to ensure the responsiveness of the B2B ecommerce website. Individual platforms for building online stores offer different solutions that allow you to adapt the web page design to a mobile device (smartphone or tablet). There are many more solutions to help you create a responsive website. The ones in Drupal include:
Responsive Images module – when using it, web developers can adjust the graphics on the web page to the screen resolution of specific devices.
Responsive and off-canvas menu module – provides the user with a collection of responsive menu styles, which facilitates and speeds up the creation of a website adapted to any screen.
An example of a responsive ecommerce website of a company operating in the B2B model is 3DXTech. The design of this online store is fully responsive and intuitive, thanks to which it provides a good experience for customers from the B2B sector.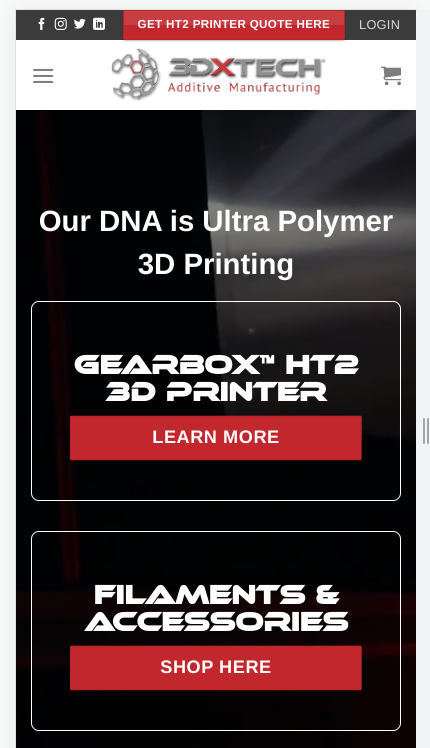 6. Content personalization on an ecommerce website
Personalization means adapting the content to the user's expectations based on the data on their activities. You can personalize the content (text, graphics, videos, design) on any subpages and use product recommendations to make it easier for entrepreneurs to make purchases. By deciding to invest in recommendation systems, you may join the group of a few brands that offer their customers top-class, personalized experiences and gain a competitive advantage.
It's the recommendation of content, offers, and contacts to make (i.e., personalization) that's behind the success of LinkedIn, which is currently one of the most recognizable websites, constituting a bridge between entrepreneurs, companies, and employees.
B2B ecommerce trends in 2023 - summary
Following and taking into account B2B ecommerce trends increases the likelihood of achieving better profits and success in this sector. The current trends concern not only the implementation of modern technologies (personalization, chatbots, etc.) but also modifying the strategy (e.g., designing a loyalty program). Following the B2B ecommerce trends is possible thanks to access to flexible tools, such as the Drupal Commerce platform for creating online stores. By using this technology, you'll be able to integrate the chatbot with your ecommerce website, ensure its personalization, automate processes in the online store and create functionalities useful for the user. We'll be happy to advise you on creating an efficient ecommerce web page for your B2B business.