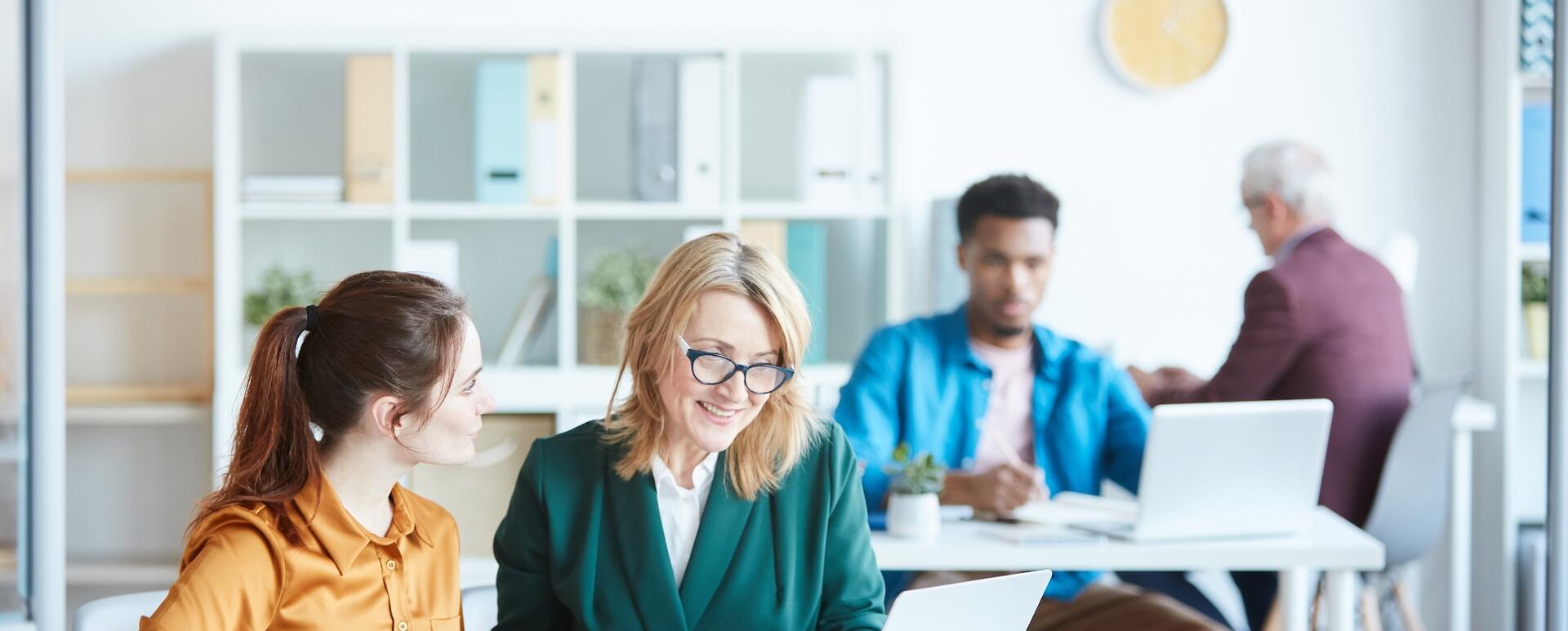 Intranet Content Ideas. What Content Types Can You Use on Your Platform?
Is it your job to manage your company's internal communications? Is it up to you to discover new ways to build relationships with employees and engage them in the company's life? We suggest what types of content to publish on your intranet portal to interest users and support their work. Check out our suggestions.
1. Internal knowledge base on corporate intranet
Providing information is one of the essential functions of the intranet. Content ideas that can appear on it are plentiful. Knowledge should be provided to employees in different forms so that everyone can take it the most comfortable way.
What types of content are most common?
Downloadable documents – these can be easily printed out if a person prefers to absorb knowledge traditionally or take notes in the margins of the printouts.
Articles – shorter texts are more accessible for readers to read.
Infographics and presentations – graphically enhanced materials will appeal especially to visual learners.
Video – Sprout Social's 2022 Index report shows that up to 66% of Internet users prefer short videos to other forms of content.
Podcasts – audio recordings can be listened to in almost any situation (while training, cleaning, or driving), speeding up knowledge acquisition.
Various types of content can be presented in these forms – from onboarding tips to information provided to company employees on a daily basis. These include, for example, figures on the organization's performance (on the company's profit growth or productivity improvement) and reports on events held (open days, conferences). That's not all, however.
It's a good idea to make it easier for employed people to learn about the industry by sharing reports and news from a particular sector of the economy. It also doesn't hurt to recommend interesting materials from other websites by sending them links via the corporate intranet. 
2. Employee regulations and processes
In every company, there are certain guidelines for performing specific activities, using company equipment or available benefits. The processes that need to be described vary depending on the type of organization. In factories, it's crucial to ensure that employees have access to equipment manuals and health and safety guidelines. In service companies, the corporate intranet must have, for example, scripts defining customer service standards.
Describing processes in detail allows you to ensure transparency, enhance communication within the company, develop appropriate standards, and offer quality products and services.
Manuals and regulations should always be available to employees, so it makes sense to put them on the intranet. Content ideas of this type aren't limited to publishing a document in PDF format. Instructions can take the form of videos, infographics, and more.
3. Training materials
Besides the knowledge base, it's worth adding interactive training to the intranet, which is often better at motivating employees to develop their skills than voluminous specialist articles, scripts, or manuals. Great ideas for intranet content include e-learning elements. You can implement educational quizzes, knowledge tests with certification, gamification-based training, and video courses in the system.
You can divide the training part of the intranet by participants. Certain courses and workshops (e.g., specialized classes related to specific professions) can be available to a particular group of employees. Others (e.g., training or webinars to develop soft skills, and use of software tools to facilitate work) are worth making visible to everyone.
4. Enterprise news
In a company, something new is happening every day. However, if you run a large or medium-sized enterprise, individual departments may have trouble communicating efficiently. As a result, important information from the organization's life won't reach all employees. You can solve this by creating a news section on the intranet portal. What is worth publishing in it?
Information about new projects, progress on existing ones, and coverage of events (e.g., conferences) are among the most common news items on the intranet. Ideas for content on the intranet platform can also include information about significant changes in the company (appointment of new management, changes in the organization's structure, etc.), as well as announcements about implementing new tools and processes.
The employee intranet should also present announcements of upcoming events (conferences, open days, lectures, fairs). In the news section, you can publish invitations for attending integrations, training, and additional activities such as family picnics or foreign language lessons.
5. Document templates
A certain amount of formality is necessary in any business, no matter how casual and friendly the atmosphere is. Various types of applications, contracts, references, and certificates should have a predetermined appearance. Ready-to-complete and submit online (or download and print) templates of multiple documents can be placed on the intranet. This will significantly facilitate the work of administrative specialists and managers who receive and process these forms.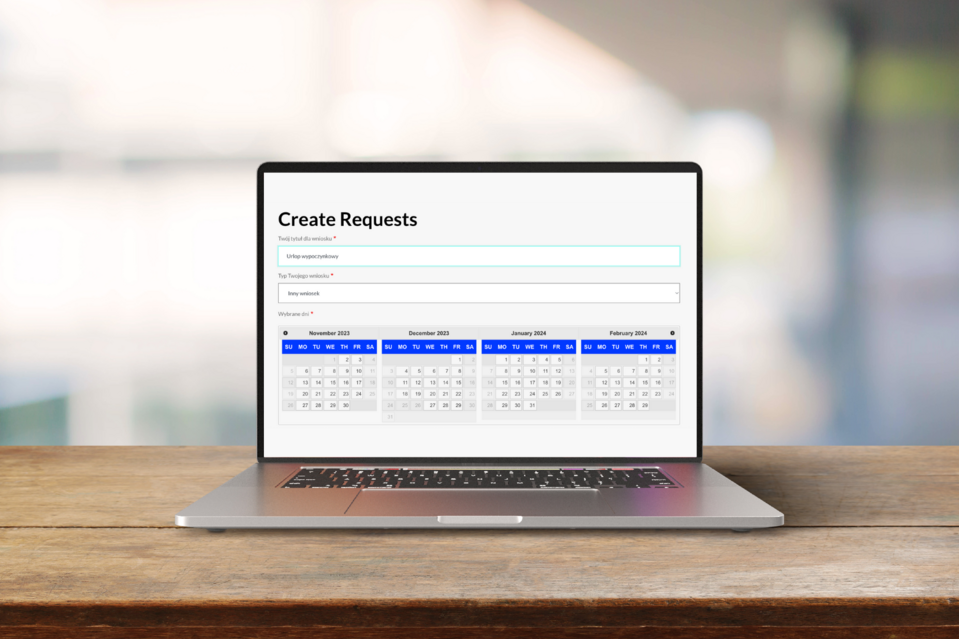 To make internal and external communication more consistent, it's also a good idea to put on your employee intranet templates for preparing email footers, email schemes to business partners, guidelines for connecting with customers, and examples of daily work reports or business presentations. You might also consider putting sample documents in various formats (.pdf, .doc) on your intranet.
6. Notifications of current tasks on the employee intranet
Everyone sometimes forgets something, and a calendar entry isn't always as effective as an automatic reminder that will appear in the middle of an employee's screen and won't disappear until the employee performs a given action. Such intranet messages can also take the form of an email, information on Slack, or SMS.
Notifications make it easier for employees to perform their duties. In addition, they save work for HR and administrative professionals responsible for organizing integrations, skill development, and benefit management.
What are examples of intranet notifications?
Reminders to vote in surveys – e.g., regarding employee satisfaction or choice of corporate integration venue.
Requests for sign-ups for training, integrations, or other events organized by the company.
Individual notifications that can be assigned to specific employees – for example, new employees can receive onboarding or benefit selection notifications, and departing employees will see a timely request to turn in their business equipment.
Information about the need to renew insurance or employee examinations.
These are just a few intranet content ideas in this form. You can create unique notifications that will improve the work of the professionals you hire.
7. Employee surveys
Many companies use Google's survey tool to quickly collect the necessary information from their employees. Using it, you can conduct:
surveys on the details of organized events,
employee satisfaction surveys,
evaluations of colleagues,
evaluation of the tools being implemented,
voting in contests for employees.
Google surveys, however, are external with limited capabilities. Moreover, if it's necessary to collect responses from employees of the entire company, you need to choose the right communication channel and ensure that everyone has received the link to the survey. This takes a lot of time (usually the task of managers of a particular team or administrative staff).
The solution to this problem is implementing a survey in the employee intranet. In this way, you can easily reach all your employees. You can highlight the button leading to the questionnaire (e.g., by color, size, or placement in an additional section) so that no one misses it. In addition, automatic notifications will allow you to make sure that everyone answers the questions. 
8. Job listings on the company intranet for internal recruitment
The intranet can be a good support for the HR and recruitment departments. Job offers can be published in the system. Such a solution has several advantages.
First, by announcing recruitment for a new position on the intranet portal, a recruiter can encourage the help of their colleagues in a company with an employee referral program. A person from the organization can recommend a particular recruitment process to friends with the right skills and receive a bonus. In this way, hired employees help increase access to listings.
Secondly, the offer may interest the company's employees who would like to change to a higher position. Internal recruitments announced on the company intranet are aimed directly at employed people, reducing their departure to other organizations.
Thirdly, the company can take advantage of rebranding (reskilling) and offer a promising, loyal employee an entirely new position. Such an announcement can also be published on the intranet. Content ideas, in this case, are worth thinking about. You can first offer additional, free training in the old position and then transfer to the new one after obtaining the necessary competence. 
9. User-generated content 
Are you worried that creating articles, videos, and other publications will take longer than you want to develop your intranet? Content ideas never run out. Your employees will prove it to you if you give them the opportunity to co-create this virtual space.
End-user-generated content is an essential component of the corporate intranet. Ambitious and creative employees are eager to engage in creation themselves as long as they're provided with tools convenient to use by their employer.
What content on the intranet can employees publish?
Internal specialized blogs and podcasts – experienced specialists can share their knowledge with other employees through these forms.
Photo and video galleries – co-workers spend a significant part of their lives with each other. It's a good idea to give them a space to share pictures from lunches, meetings, and training sessions spent together.
Documents and tutorials – creating project documentation or user manuals (e.g., business tools) is part of job duties. This doesn't mean, however, that once they're done, they should go into the managers' archives. Placed on the intranet, they can be a model for other teams or serve them in their work.
Forum – is the intranet functionality that allows knowledge sharing within teams, departments, or the entire company, as well as discourses on various topics. 
10. Motivational content on employee intranet
If you take care of suitable functionalities and good intranet design, it can become your employees' favorite virtual meeting place. It's worthwhile for this company tool to encourage exploration at every step. That's why it should also contain motivational and entertaining content that will allow employees to breathe for a while, refresh their minds, and, most importantly, feel that the company cares about their well-being.
Employees should willingly and voluntarily use the intranet. Content ideas that you might consider are:
advice on taking care of mental health,
motivational content in the blog space on the intranet,
thanking for good performance, recognizing successes (e.g., in achieving goals),
kudos – public appreciation of a co-worker.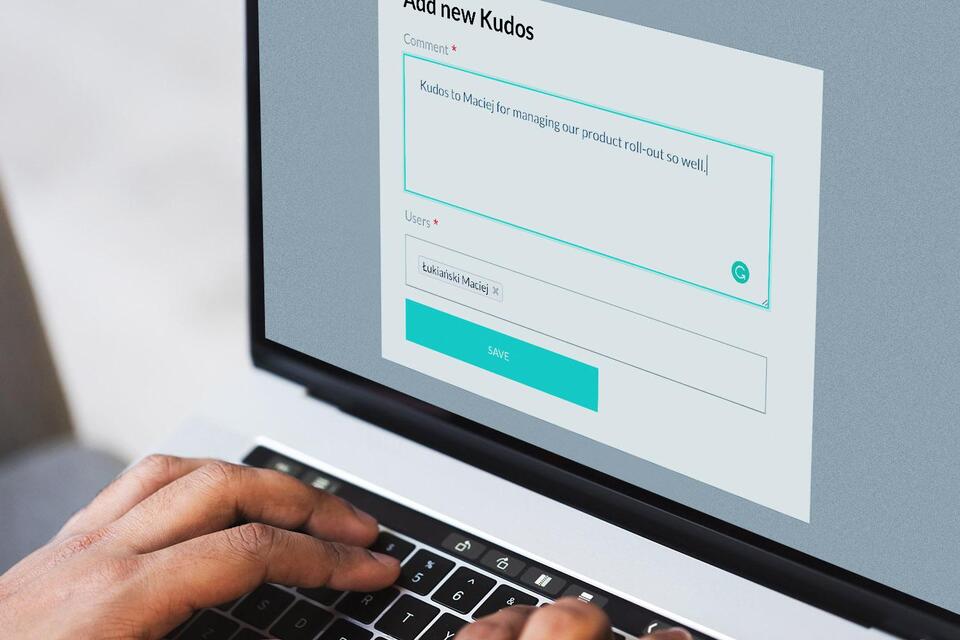 Remember that you don't have to create all this content internally within your company. You can create a section to feature summaries of interesting reports related to employee health or links to articles from external portals. 
11. Photo galleries and promotional videos
Sometimes, it's easy to miss the employer's many initiatives to increase employee loyalty or commitment. Focusing on a challenging project, many people forget about the whole world and stop noticing what's going on in the rest of the company's departments. You can prevent this.
The intranet provides many benefits. It's also a good tool for internal employer branding (focused on activities that lead to a positive perception of the company by current employees). The team responsible for these tasks can upload photos (from business trips, conferences, and workplaces) to the intranet to build a sense of community.
Exciting ideas for intranet content also include videos that promote the organization (or its initiatives) and encourage more vital involvement in the company's life.
12. Tips on intranet features
Tips for using larger systems, such as intranets, often show the user what and how it works. In this way, there is no need for regular training to help people make better use of the intranet functionality. Tips can be displayed as guidance for brand-new employees.
Tutorials on a corporate intranet needn't be limited to instruction for beginners. Such tools have been developed over the years and diversified with new functionalities. An appropriate notification with tips can appear in a prominent place after the implementation of a new solution. This type of content on an intranet doesn't take up much space. Often, 1-2 sentences are enough to point out interesting possibilities to an employee.
Intranet content ideas – summary
Building strong relationships with employees and fostering their loyalty is an essential task in any organization. To ensure smooth communication, a company's intranet is necessary. Intranet content ideas vary depending on the organization, its size, and the industry in which it operates. It's worth choosing them carefully, considering the real needs of end users. We can advise you on the content elements that will work best on your company's platform and build a personalized intranet system to incorporate them.