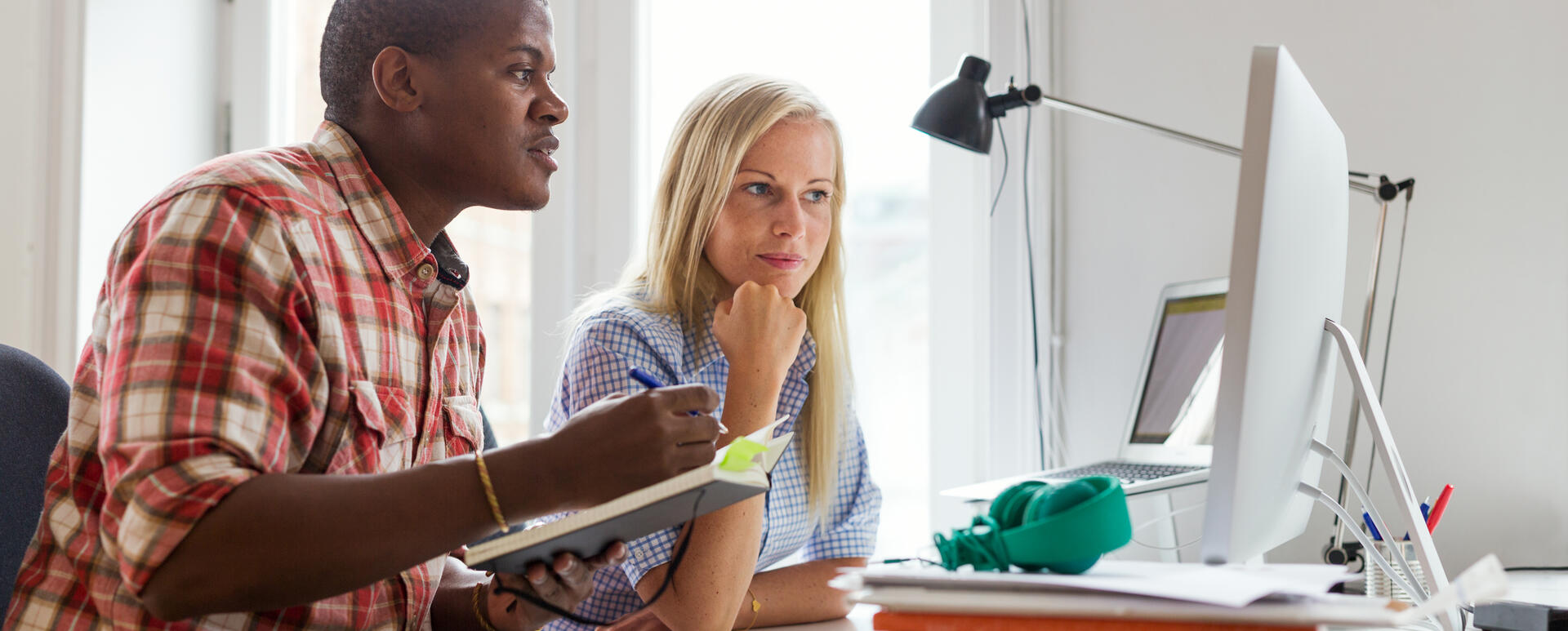 CMS for Newspapers - What Features Should Such a System Have?
The attractiveness of online news magazines comes from the fact they give readers access to the latest information much faster than a traditional newspaper. To publish on the web and carry out a virtual editorial office, it's necessary to have the right tools. Find out why it's worth investing in a CMS for newspapers and what distinguishes the best solutions of this type.
What does CMS stand for, and why is it essential in the media industry?
CMS is a system for managing websites and their contents. This solution is quite intuitive, as it's designed for users without technical knowledge. It just takes some practice to use it.
A content management system allows for building an online newspaper website, publishing on it, and extending it with new subpages. Editorial offices need it if they intend to transfer their activities in part or in full to the virtual world. The right CMS for online newspapers will allow the team to focus on creating and publishing articles, as it doesn't require acquiring any complicated skills beforehand.
Which basic functionalities should a CMS for newspapers have?
Tools for writing and formatting text are the basis of any CMS system. In a solution designed to create a newspaper, it's necessary to be able to define fixed styles (for headings and other forms, such as, for example, a quote) in order to facilitate work and ensure consistency on the website of an online magazine.
Tools for adding and modifying photos and videos will also be helpful. It's an important element of a CMS for a news magazine (and not only). Today, it's hard to imagine an article without any graphics. Most digital publications are accompanied by photos or videos. Ready-made components for use by editors will also come in handy. Thanks to them, journalists won't waste time figuring out how to add a tweet or an excerpt from an interview to the text.
A CMS should also have the option of assigning publications to categories and adding tags. The former allows for assigning a text to a group of similar articles (thematically or in terms of form). Tags define a given text more precisely, suggesting what the reader can expect to find in it. The approach to content categorization depends on the idea of a particular editorial office or website creator.

Article categories of a blog in Drupal CMS.
The editors publishing online should make every effort to ensure that each user is able to access the content. A good CMS has to guarantee that the website complies with the Web Content Accessibility Guidelines (WCAG). This standard applies to adapting the website to the needs of people with physical, hearing, or visual disabilities. By adhering to these principles, websites distributing content in digital form can effectively make their content available to all users.
It's possible to easily see which groups of readers view the published content by using additional software. The option of integrating the CMS with various tools is also a basic functionality of this type of platform. It allows connecting the content management system with analytical, marketing automation, and many other programs.
CMS features for online newspapers aimed at increasing editorial efficiency
Efficient preparation of texts speeds up their publication and reaching users with interesting content. This is extremely important, especially for the newspapers which publish news and have to race against their competition when obtaining and sharing information on their website. The functionalities discussed below can increase the efficiency of editors.
Ability to define reusable elements
There are all sorts of articles in newspapers such as columns, news, tables, reports, and - in the digital version - also videos (e.g. live reports and interviews). The teams working on online publications need ready-made components to quickly and easily embed related photos, social media comments, and quotes from other websites into their articles.
Using preprepared elements and templates for individual sections speeds up the work on articles, because users don't have to think about the content organization themselves. The editors determine which components and templates they need for specific types of content, and the developers prepare and implement them in the CMS.
The best news website design is the one guaranteeing that the reader will know very quickly what type of text they are currently viewing. This can be achieved by unifying the appearance of specific publication types using templates.
Content permissions and workflow management
Defining the roles and stages allows for protecting resources (e.g. against accidental deletion or modification) and better organizing the team's work. For example, one journalist may only have access to sports content (because they deal with this field), and another - to the news.
The same is true of the stages of text preparation. It's worth organizing the publishing workflow and dividing it into several stages of work on the content. Such phases include, for example, creating an outline, approving, drafting, proofreading, and then publishing. Specific roles can be assigned to each stage, which will streamline the content creation process. Some less experienced journalists or trainees may have permission to create drafts, while publishing and subsequent modifications may be reserved for more experienced editors only. This will prevent the premature publication of content that still needs to be refined.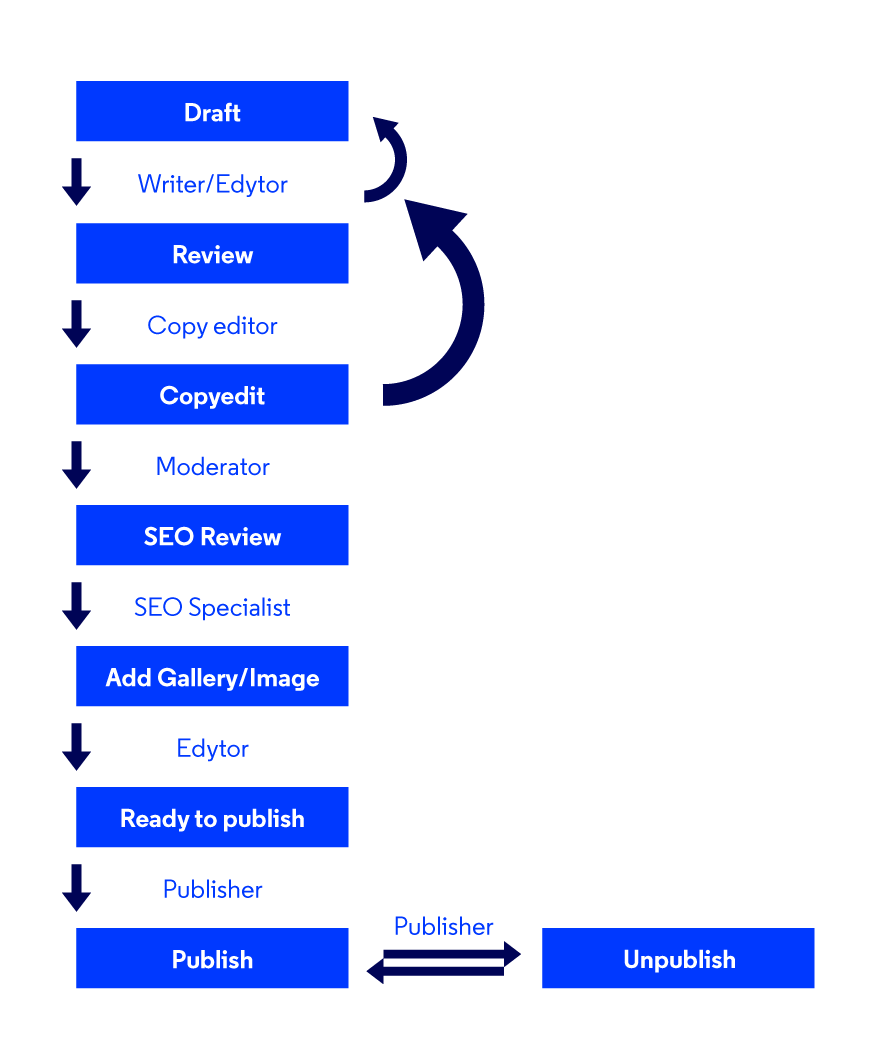 Version control - change tracking
Version control is a feature that allows for tracking the changes introduced to text. It can also be used to restore the deleted items if the editor decides that the previous version was better. Having such functionality at disposal also allows for recovering accidentally deleted content.
Publication planning
Setting the date and time of publication is a valuable option in a CMS for a newspaper. The editor can plan the publishing of articles on the website in accordance with the strategy they have adopted - on specific days and at specific times. Having a publication scheduling tool at their disposal, they won't have to enter the text into the CMS or click the publish button at the exact moment they want the article to appear on the web page. This takes some load off the employee responsible for this process and allows them to deal with other tasks.
SEO plugins
A digital newspaper is treated by a search engine simply as a website. This means that it's subject to the same evaluation criteria when it comes to its intuitiveness, optimization, or traffic. In order to position it well, the editorial office has to undertake the same actions as any other company having its own website.
CMS systems for newspapers (and not only) allow for installing special plugins that will facilitate content optimization even for authors without any knowledge of SEO. For example, they remind them to add meta tags (meta title and description) and instruct them on how to write them (what length they should have). Where the tips are displayed depends on the selected tool - they can appear above specific fields to be filled in or take the form of a list of suggestions, presented below the finished text.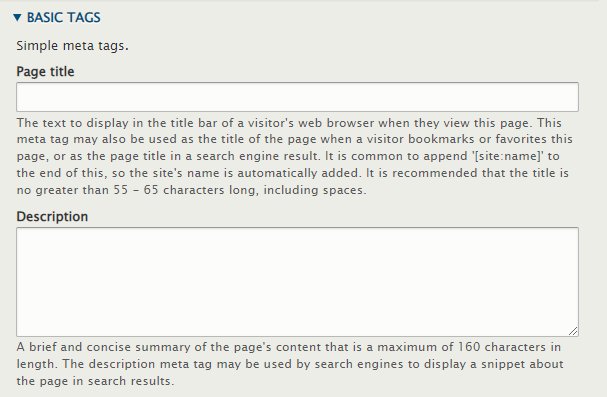 In addition, SEO plugins can provide recommendations for a specific text, e.g. suggest the need to shorten the sentences and paragraphs, saturate the text with more key phrases, or add internal linking in the content. A journalist doesn't need to have knowledge about content optimization. All they need to do is follow the directions displayed by the installed plugin.
Additional functionalities of CMS for newspaper websites
When adapting a CMS for online newspapers to its needs, the editorial office can also consider using additional solutions. These will facilitate the editors' work and may have a positive impact on the attractiveness of the newspaper's website and user experience.
Advanced search engine
A CMS for a digital newspaper may be equipped with a search engine. It enables readers to search for texts using various phrases. It's important to add the appropriate filters. They allow for easily finding content by categories or tags that the editors have assigned to them in advance. Using them can help the reader find the articles they need faster.
Another useful solution for finding content is a faceted search. This allows the user to filter the content by its properties (features). They can filter by type of text (news, report, column), field (sports, news, technology), author (name or nick of the author), or date of publication. It works in such a way that when a user searches for sports coverage, they see content related to soccer matches, volleyball matches, etc.
Comment section support
Readers appreciate the opportunity to express their opinion on a text or world events and hold discussions with other users. Adding comments helps in building a community around a newspaper. Creating the possibility of logging in and personalizing the opinion giver's account is conducive to increasing credibility and faster recognition by the discussing readers. In addition, it's a good idea to provide the option to rate content (negative or positive, or assigning points from 1 to 10). In this way, the editors can streamline the recommendation generation process and encourage readers to discover new content. There's a possibility that the user will gladly read more texts if they have received high ratings from others.
Editors should read the opinions of users and be able to manage the quality of the discussion conducted by them. An important functionality in this context is comment moderation and protection against spam. It allows blocking content that isn't relevant to the article, intended only to advertise other domains or troll other users.
Payment methods management
Online magazines can profit from paid subscriptions. To speed up the transaction (buying a subscription), it's worth giving the customer access to various payment methods (card, quick transfer). This is enabled by the appropriate functionality in a CMS for an online newspaper. Some systems allow improving the efficiency of customer service by automatically verifying payments and granting access to content to users who have paid the invoice.
Ad management
Publishing and managing advertisements requires integrating the online magazine website with advertising platforms and servers, such as Revive Adserver, Google Ad Manager or OpenX. They are used to publish ads, manage them and track the statistics. With the help of a CMS for digital newspapers, it's possible to create special sections where ads will be displayed, and impact the way they'll be presented on the site.
Dynamic content display
Web content personalization improves the readers' experience. It consists in adapting messages to the individual needs of users, based on the data collected about them. Dynamic display of website content may include addressing the user directly (greeting them by name upon entering the web page, customizing the text in pop-ups, etc.).
A form of personalization is also the recommendation of the content resulting from the browsing history or declared user preferences. On various portals (e.g. Quora, Pinterest), it's possible to indicate areas of interest and recommendations are selected based on this.
The best CMS for online newspapers - Drupal and Thunder
Drupal and Thunder are open source solutions. The open nature of these technologies means that anyone can use them for free. This reduces the expenses associated with creating a unique website with interesting functionalities, as it isn't necessary to pay for a license. Such a model also allows for continuous development and improvement of these solutions to guarantee high user satisfaction.
As a versatile CMS, Drupal allows managing permissions and the publishing process. This makes it a good system for both small teams (with few needs) and large editorial offices (with very complex article creation processes).
Thunder - the Drupal distribution - works great as a CMS for online newspapers. It guarantees editorial offices great flexibility and allows adjusting the content on a website to the user's needs. It equips editors with tools for adding various content (including video and audio), creating forms, ready-made components, sections, etc.
Thunder provides the editor with many functionalities that can improve their work. One of them is the previously mentioned publication scheduling, thanks to which editors don't have to watch the dates of adding articles into a digital newspaper. Another interesting feature is Liveblog. It's especially useful for magazines publishing news and event reports. It allows reporting events in real time on a blog. Thunder also supports publishing within multiple communication channels (omnichannel), which facilitates the distribution of articles. An additional tool, Facebook Instant Articles, allows editors to quickly post their content to Facebook.
CMS for news magazine Zawsze Pomorze
For our clients, we create CMSs tailored to their specific needs. We designed a content management system for the Zawsze Pomorze magazine, which can be easily expanded with new functionalities in the future.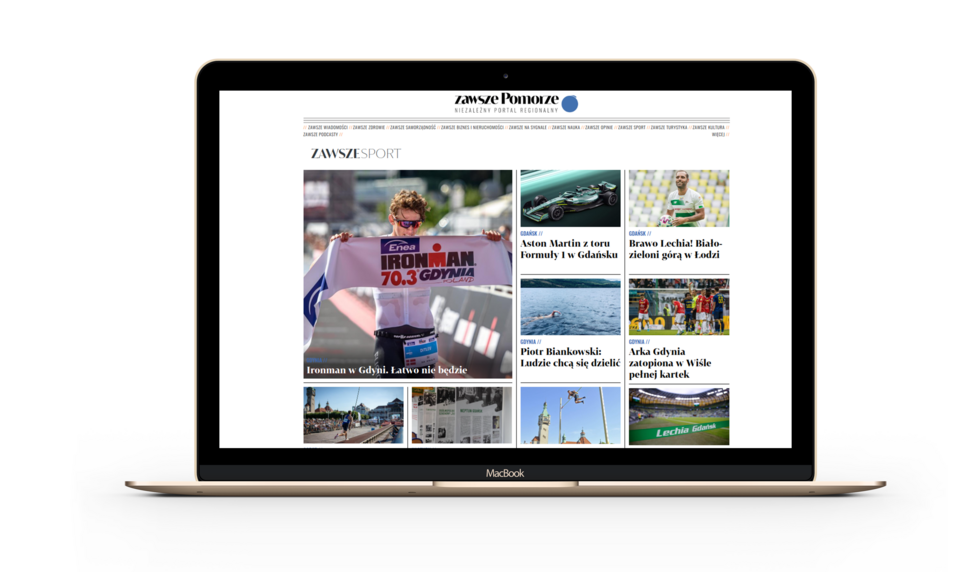 The solution we proposed was the implementation of a CMS system for newspapers based on Thunder. However, the newspaper's team not only needed typical editorial functionalities, but also tools to manage advertising campaigns, so we integrated Thunder with Revive Adserver. To improve the website performance, we also suggested cloud hosting. It guarantees virtually unlimited, automatic scalability based on the actual needs of the user.
CMS for newspapers - summary
A good CMS allows you to adapt it to the needs of a specific team by configuring appropriate functionalities, integrating with other software, and installing appropriate plugins. Popular content management systems for online magazines include Drupal and Thunder (created with the needs of editors in mind). These are flexible open source solutions (available to everyone for free), offering tools that are useful to journalists. We can develop a CMS for your online newspaper based on these technologies.